Warning: if you're not prepared to be massively inspired to take up a weekend project, turn away now. Nothing gets me to Home Depot faster than an image of a pretty outdoor space popping up on my Pinterest board. And, better or worse for you, I'm about to bombard your eyes with beautiful backyard landscaping ideas that will put a shovel in your (or your unassuming partner's) hand in no time.
If you're starting from scratch, backyard design is a huge undertaking—mentally, physically, and financially. Just take it from Camille, recalling her backyard plans: "Typically, we tackle one big project a year, and after 12 years of living here, our home is so much closer to our ultimate vision. Though I doubt we'll ever really be finished."
New Video! Tour Camille's Backyard below:
However, no matter what type of space you're working with, there are steps you can take right now (as in, this weekend!) toward designing your dream backyard. This leads me to an obvious step number one: you must first answer the question, "What is my dream backyard?"
How to Determine Your Dream Backyard: A Formula
Here's how to do it. First, name your top three needs. How should your backyard serve you? For example:
Do you want a space that's ready for hosting at all times?
Do you want to grow your own flowers or build a vegetable garden?
Do you need a big green lawn for kids and pets to play?
Is there a patio that needs tending?
Do you want to grill or cook outside?
Next, name your top three wants.
How do you want your backyard to make you feel? Relaxed, inspired, motivated, at peace, etc.
Are there any design styles you want to lean into? Curated, overgrown, Mediterranean, desert-inspired, etc.
After some soul searching, you might come up with something like this: "I need my backyard to serve my family by offering a safe and inviting place for my kids to play, an inspiring area to relax and enjoy a meal, and a cozy seating area for morning coffees outside. I want my backyard to lean into European vibes with native plants and vintage (yet sturdy) pieces so it feels like an outdoor oasis when I step outside."
Now that you've determined your dream space, it's time to get started. Ahead, I'm sharing 15 backyard landscaping ideas to make it happen. Filter each one through your parameters and have that shovel at the ready—inspiration abounds.
1. Terrace the Land to Make Full Use of a Sloped Lot
If your property has any sloping, lean into it by building the backyard on different levels. There's not much you can do on a hillside without building terraced walls and bringing in a ton of dirt to fill them in. It's a big job—but think of it as the foundation upon which your dream backyard will grow.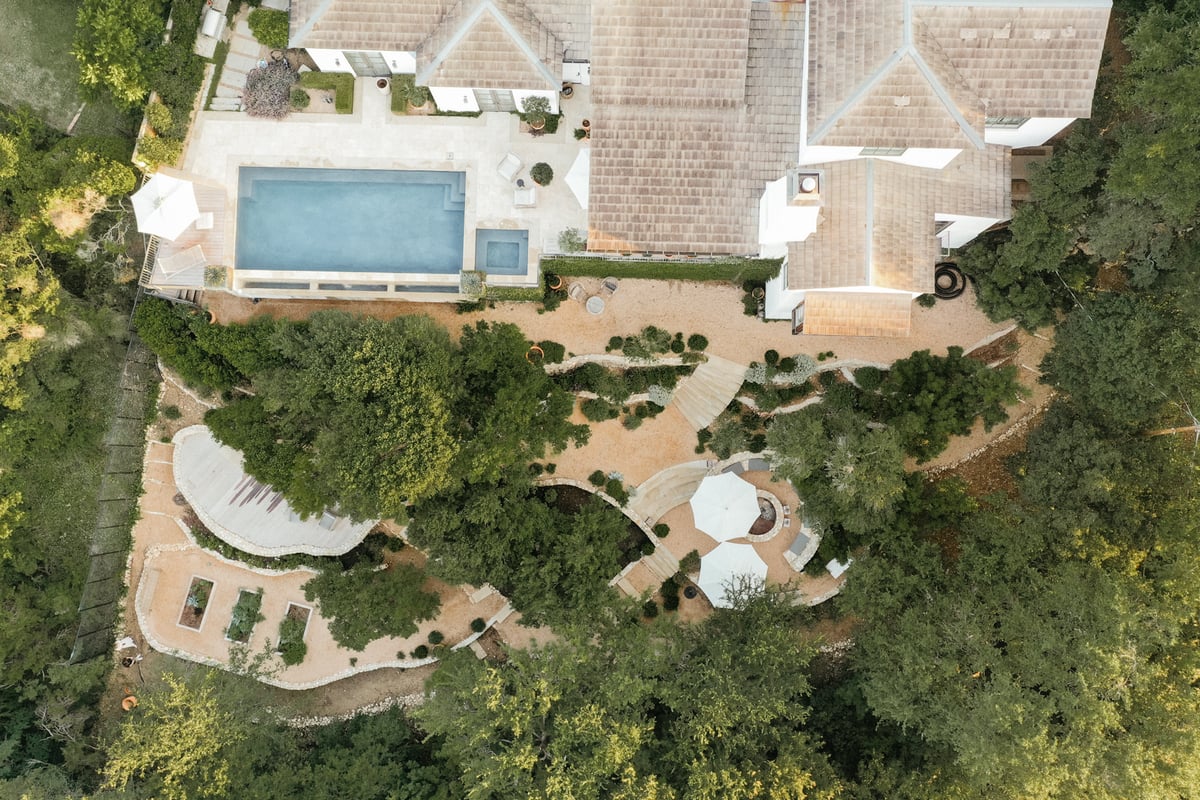 2. Create a Master Plan
When dealing with a large outdoor space, it's important to start by creating a master plan that defines a purpose and use for every different area. You might want to carve out a space for dining, an area for your kids to play sports, or maybe you want to leave a spot to add a pool someday… then you can tackle each area in phases, with a vision for where you're ultimately headed.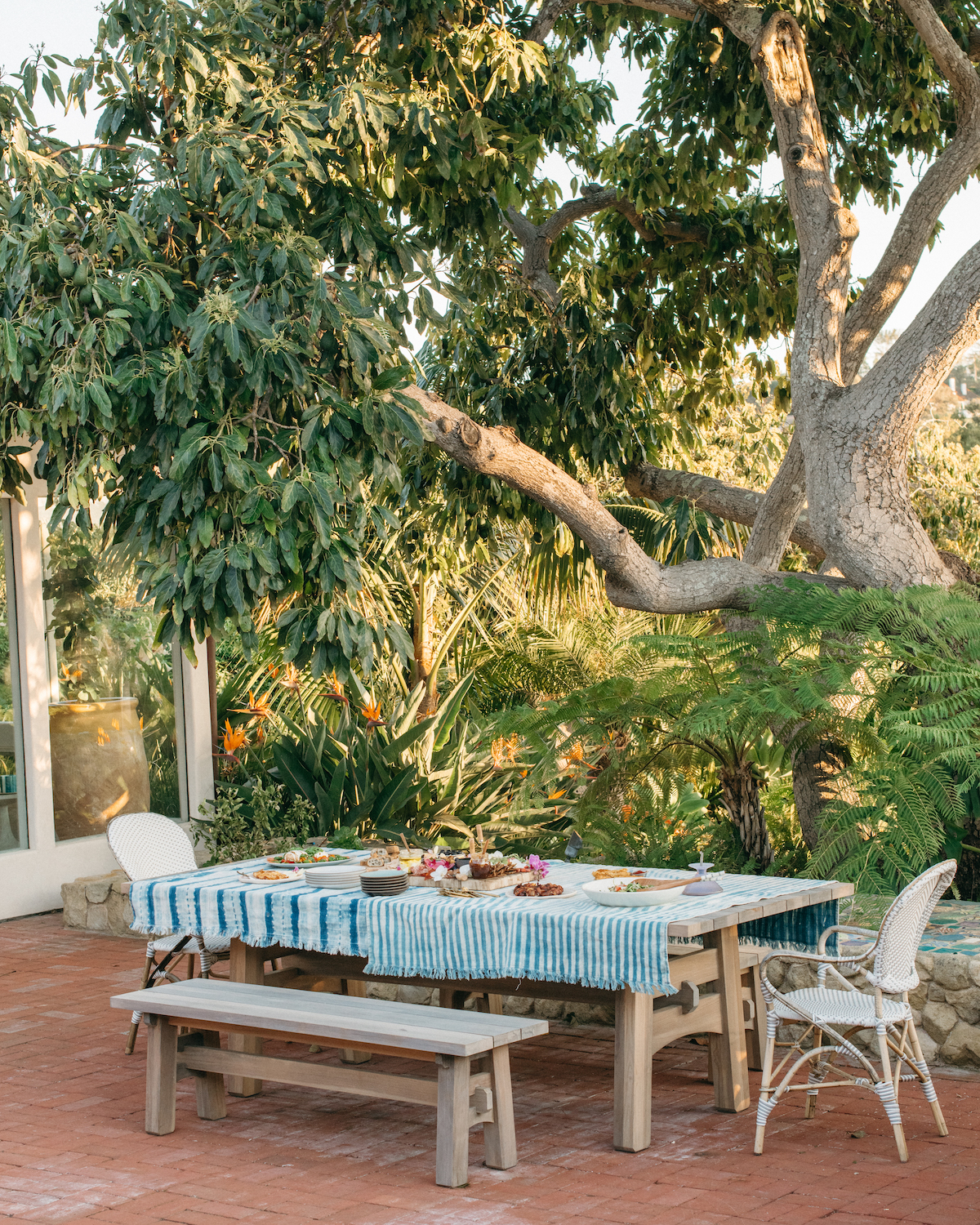 See more from Jessie De Lowe's Santa Barbara backyard.
3. Frame Your Spaces (or "Rooms")
If you have a number of different areas in your yard (patios, decks, pools, a garden, private spaces) it's best to imagine them as separate rooms. Then lay out different materials like stones or shrubs to mark each area of the space. From there, it's a matter of filling in with plants and furniture—which you'll likely still continue to do over time.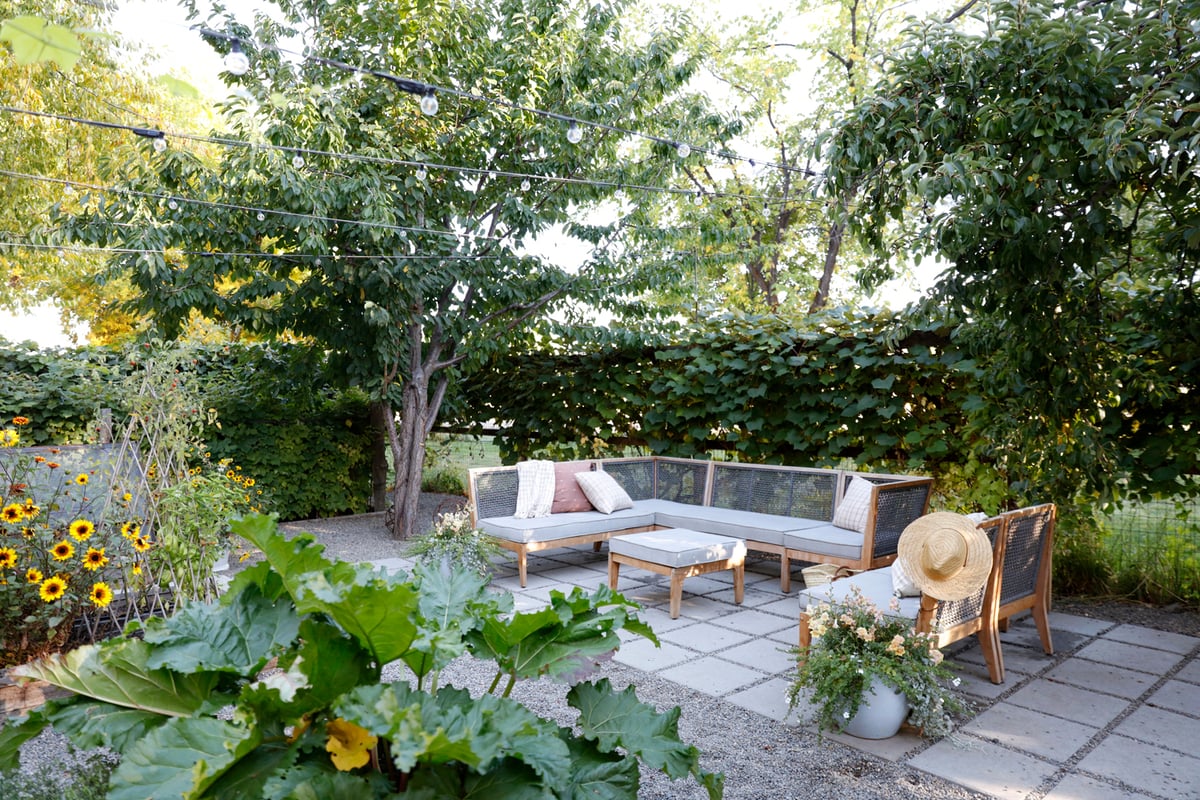 See more from the Grit and Polish's family-friendly backyard.
4. Create an Outdoor Living Room
Speaking of spaces and rooms, the outdoor living room is likely where guests will find themselves lounging the most. So think of it as such! Choose comfortable furniture and various stools that can also act as tables for drinks or snacks. Keep an outdoor storage bin for necessities all year round—from cozy throws to bug repellents.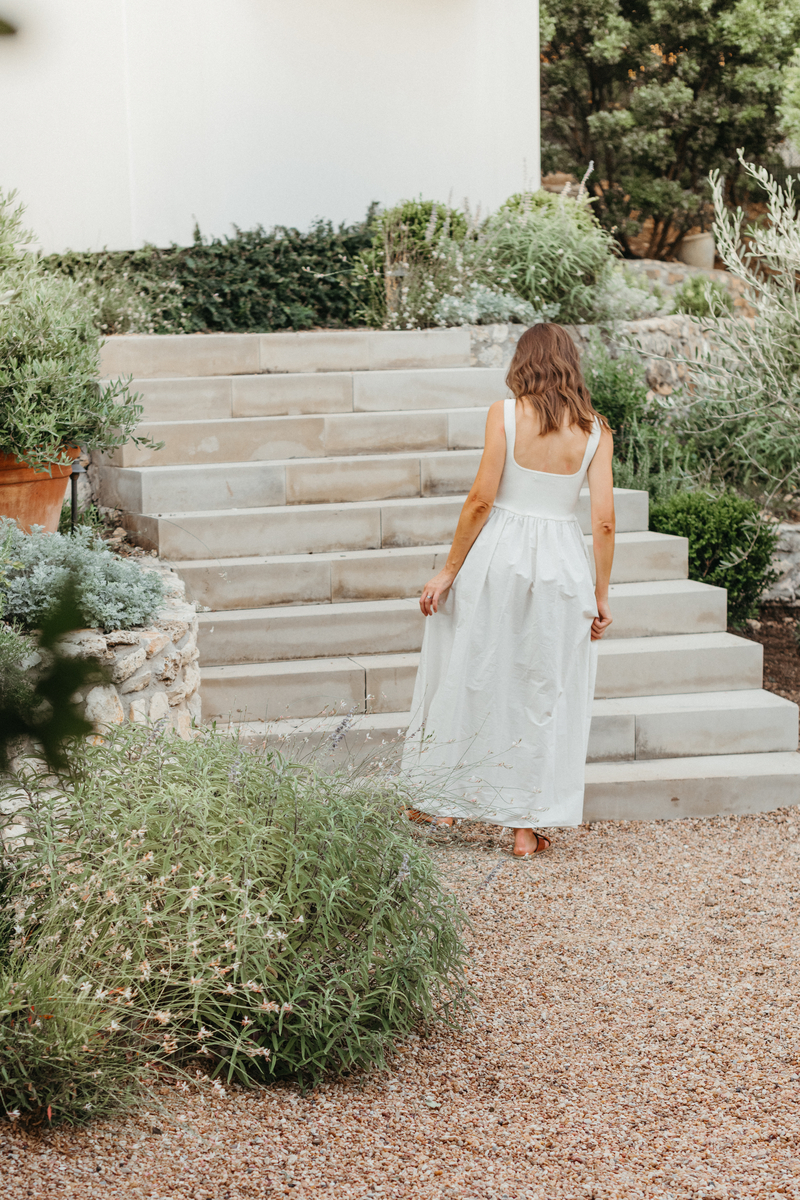 5. Consider Gravel Over Grass
If mowing is the bane of your existence, consider laying gravel (or turf if you still require a green space). Depending on your style and needs, hardscaping some gravel paths might be the key to your dream design.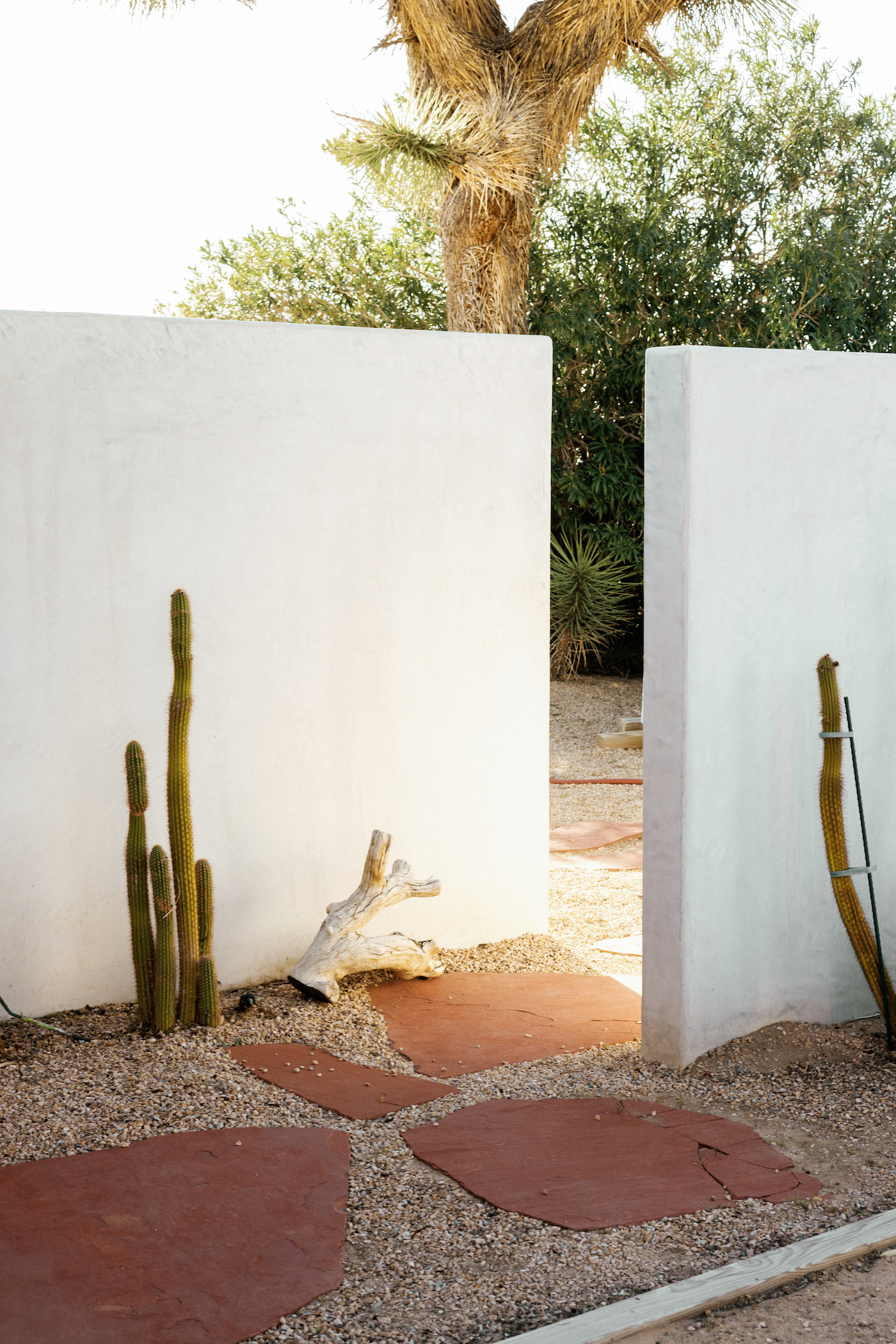 See more from Alison Carroll's desert backyard.
6. Create Pathways
As you're thinking of the "rooms" in your backyard, consider how the spaces work together in terms of connection. Carve out a walkway—either with gravel, large pavers, or both. Pathways prevent that disjointed feeling and truly bring the design all together.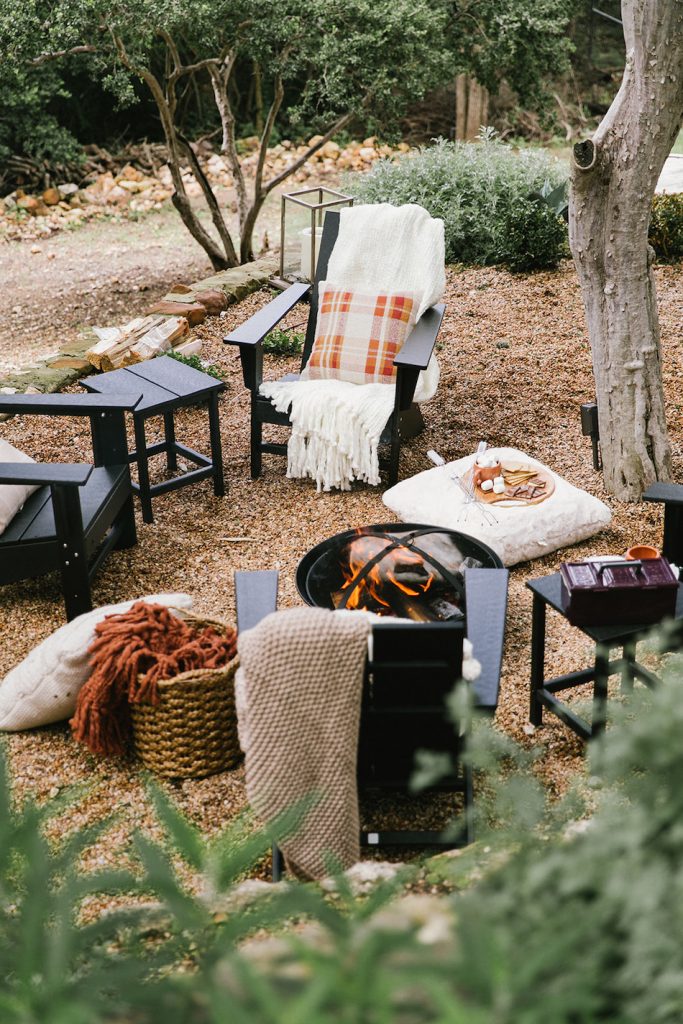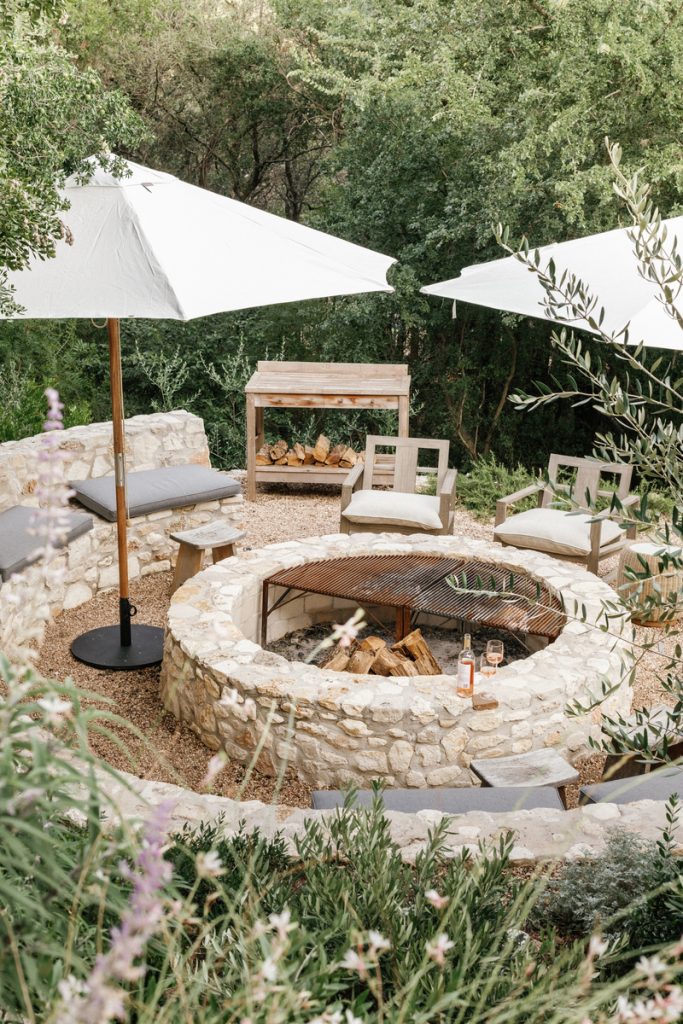 7. Install a Fire Pit
One of our favorite design ideas, the outdoor fireplace cannot be ignored. When it comes to backyard landscaping ideas, there must be a focal point. It might be a water feature or a fountain—but we're partial to the fire pit. From wood-fired pizzas in spring to s'mores in the fall, it's just hard to beat the ambiance.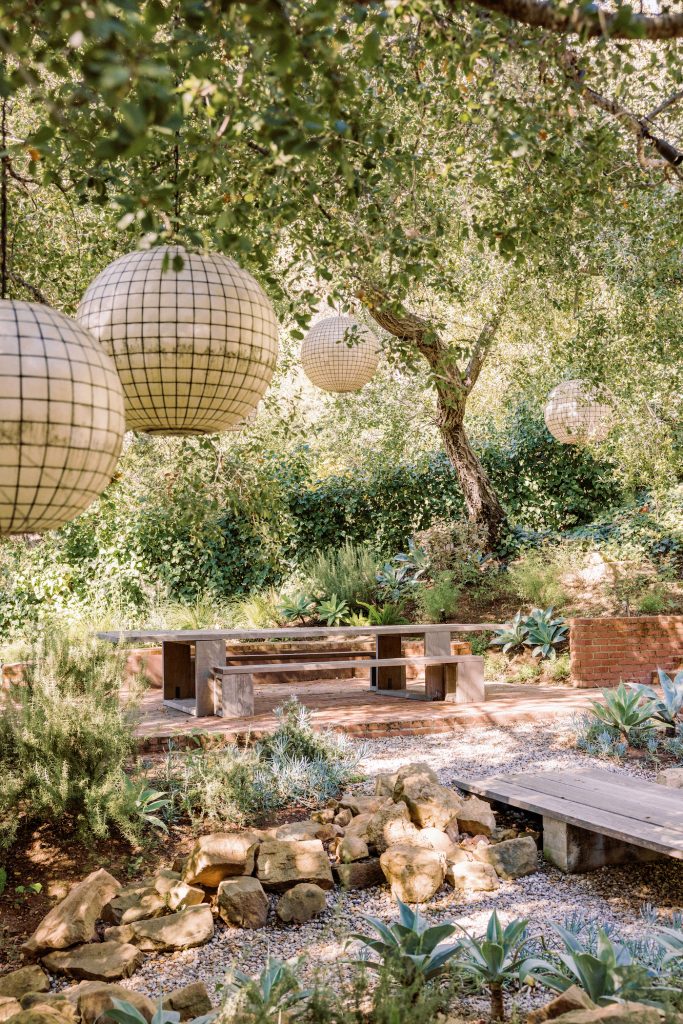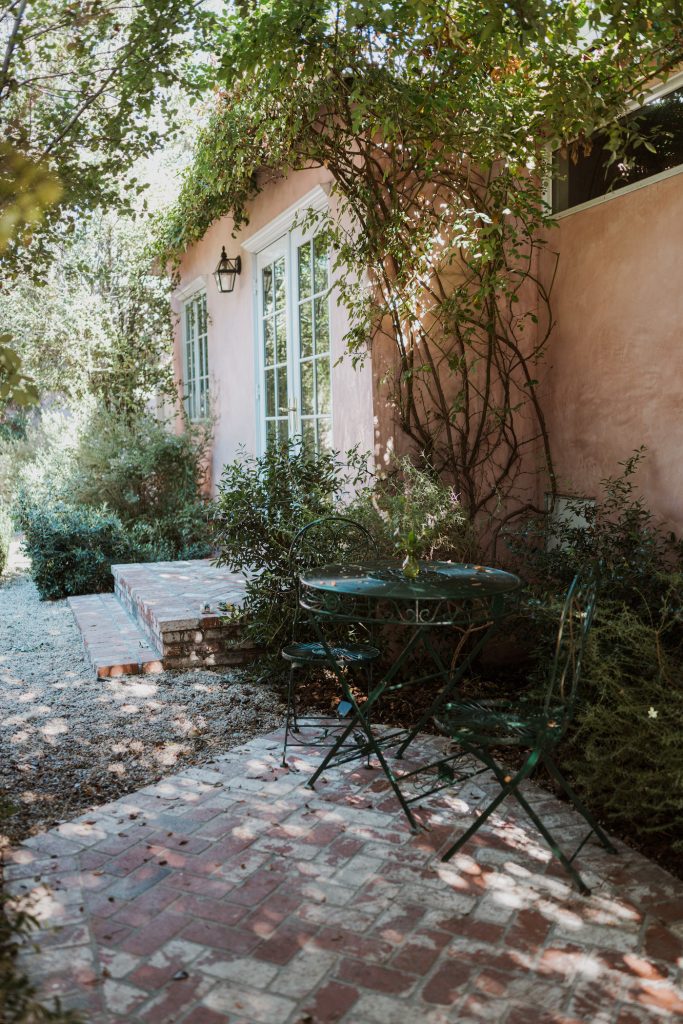 Image left: Camilla Marcus' California backyard. Image right: Laurel Galluci's Los Angeles backyard.
8. Carve Out Spaces for Lounging or Dining
If your outdoor living area doesn't support it, a cozy spot for hanging out is a must. Keep in mind that it could (and maybe should) also pass as an outdoor dining area. This is where you'll linger over everything from coffee and a good book to BBQ and cocktails. Bring in romantic café chairs or long benches to fit your vibe.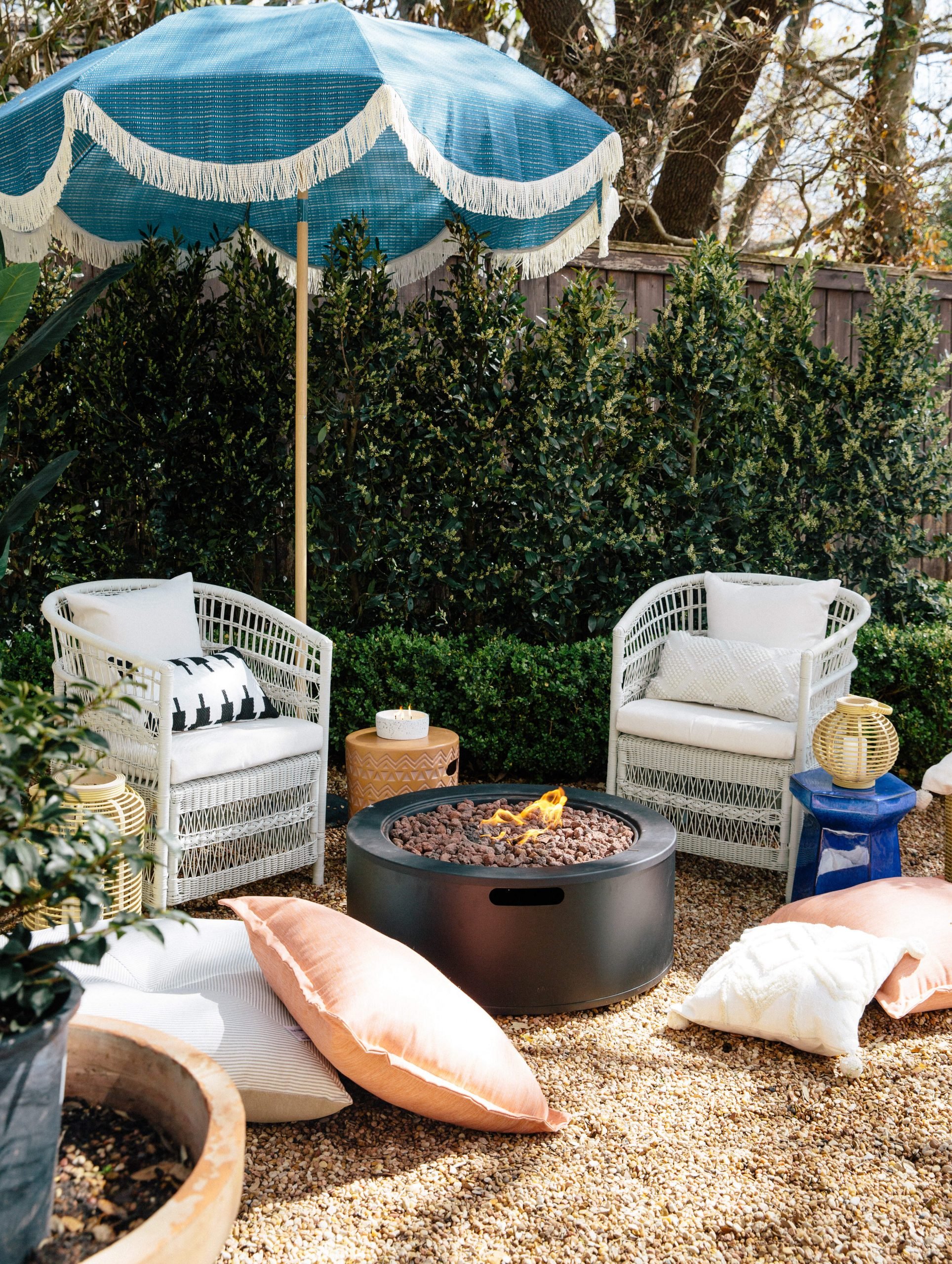 9. Make Privacy Pretty—and a Priority
It won't be going out on a limb to assume that most people are going to want some privacy in their backyards. Whether it be a fence, wandering vines, tall hedges, or variations of shrubs, your privacy tactics can also support the overall design of the yard.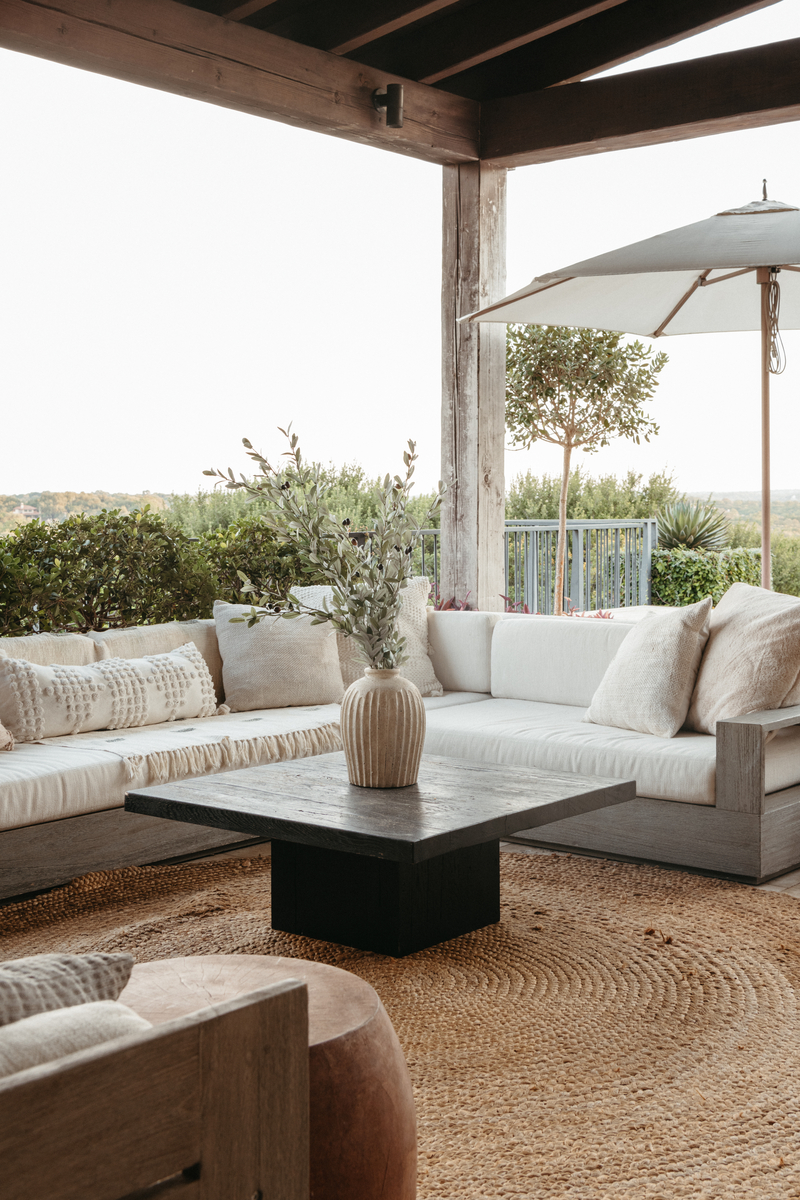 10. Work With Shaded Areas
If your yard doesn't come with a topiary of trees (and perhaps even if it does), shade is crucial for optimal enjoyment. Consider a pergola or installing a porch where you'll need a reprieve from the sun. But keep those sunny areas, too—especially if you're considering a garden at any point.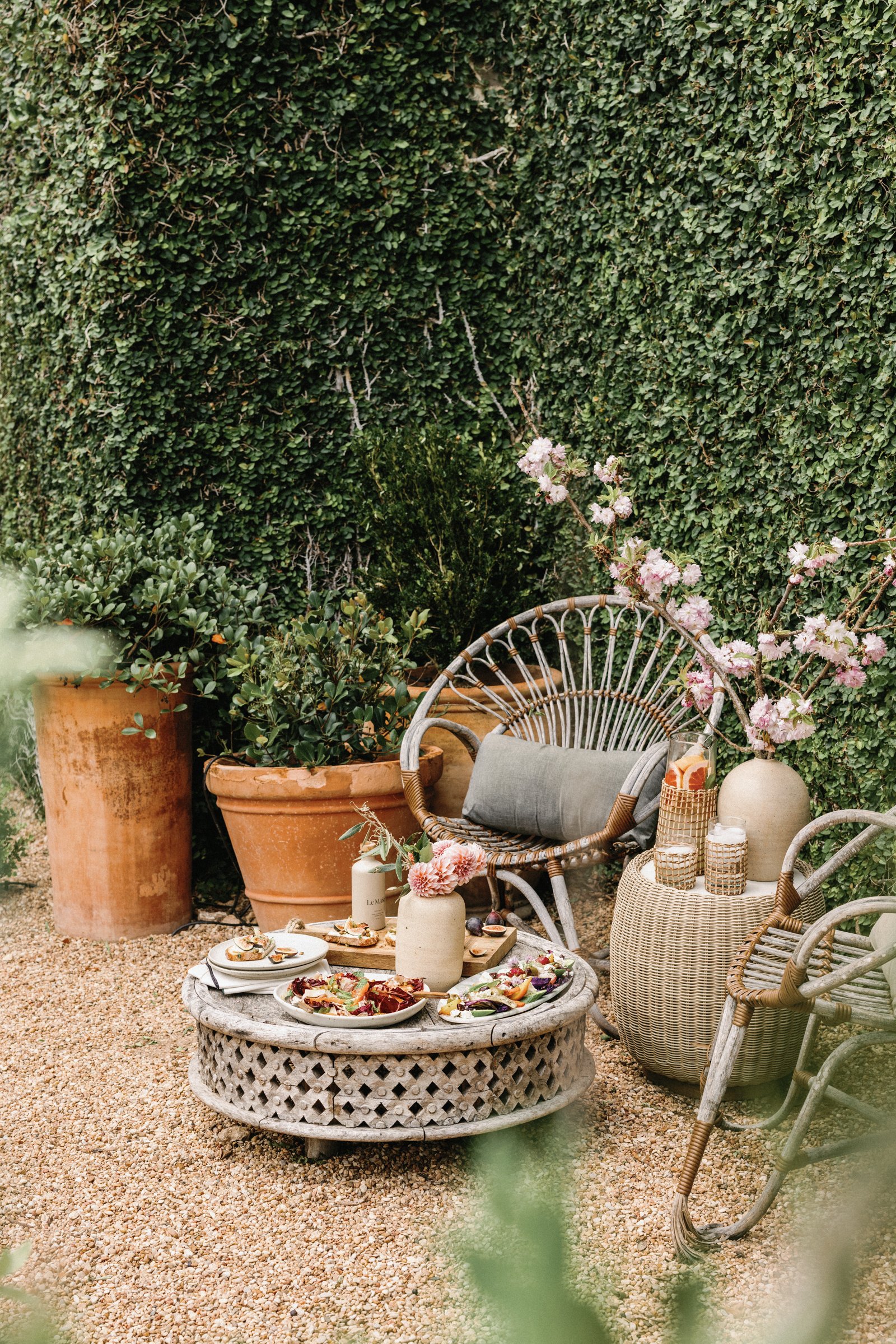 11. Decorate With Planters in Containers
If you don't want to hire a landscape designer, an easy place to begin is decorating with pots. Potted plants like succulents, greenery, or perennials can bring your yard to life. And—bonus!—it's something you actually can do in only a weekend.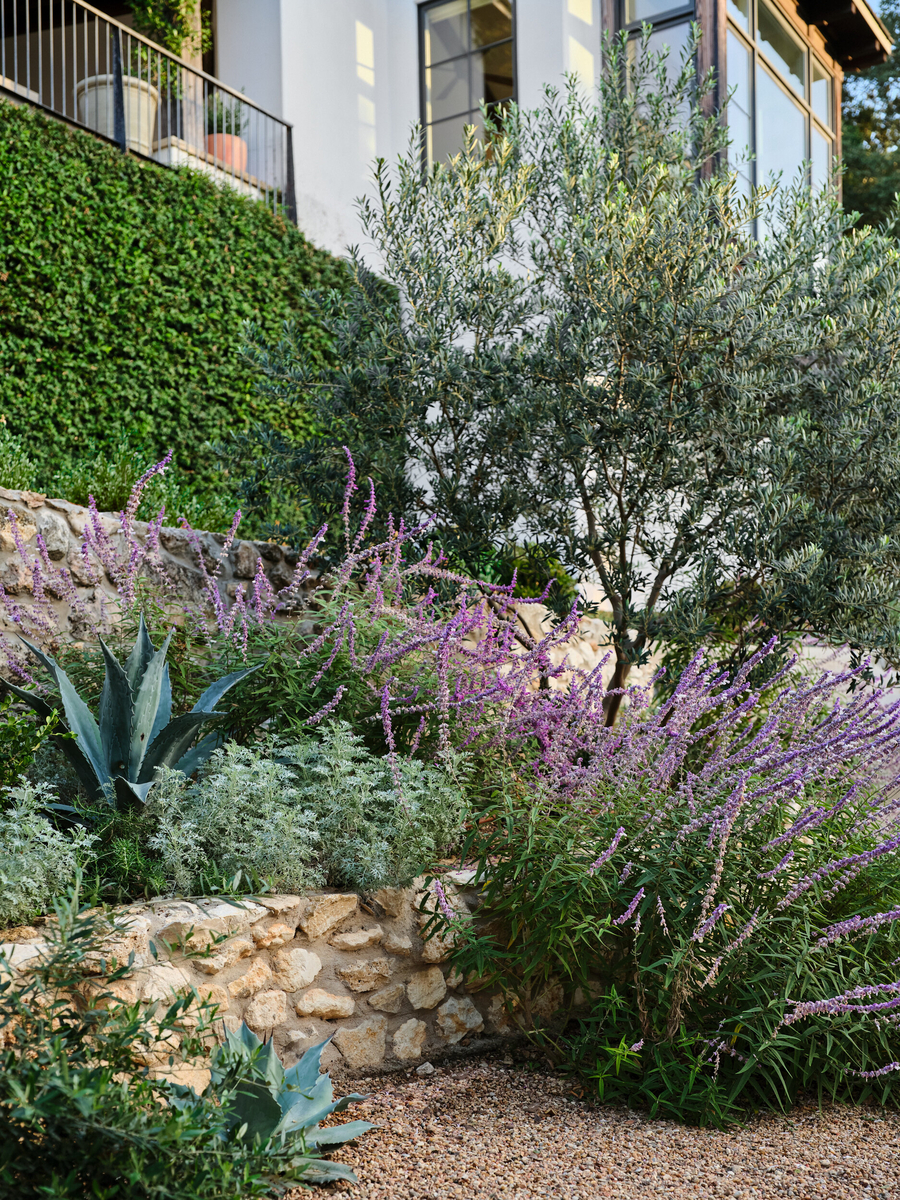 12. Use as Many Native Plants as Possible
First, find out what zone you're in and then plant accordingly. Sure, you may want to plant all the Mediterranean plants like olives, lemons, and bougainvillea, but it's risky to make those investments. Try buying the smaller versions of these plants you simply cannot deny so you can cover them if it freezes—and know you might lose a percentage of them each winter.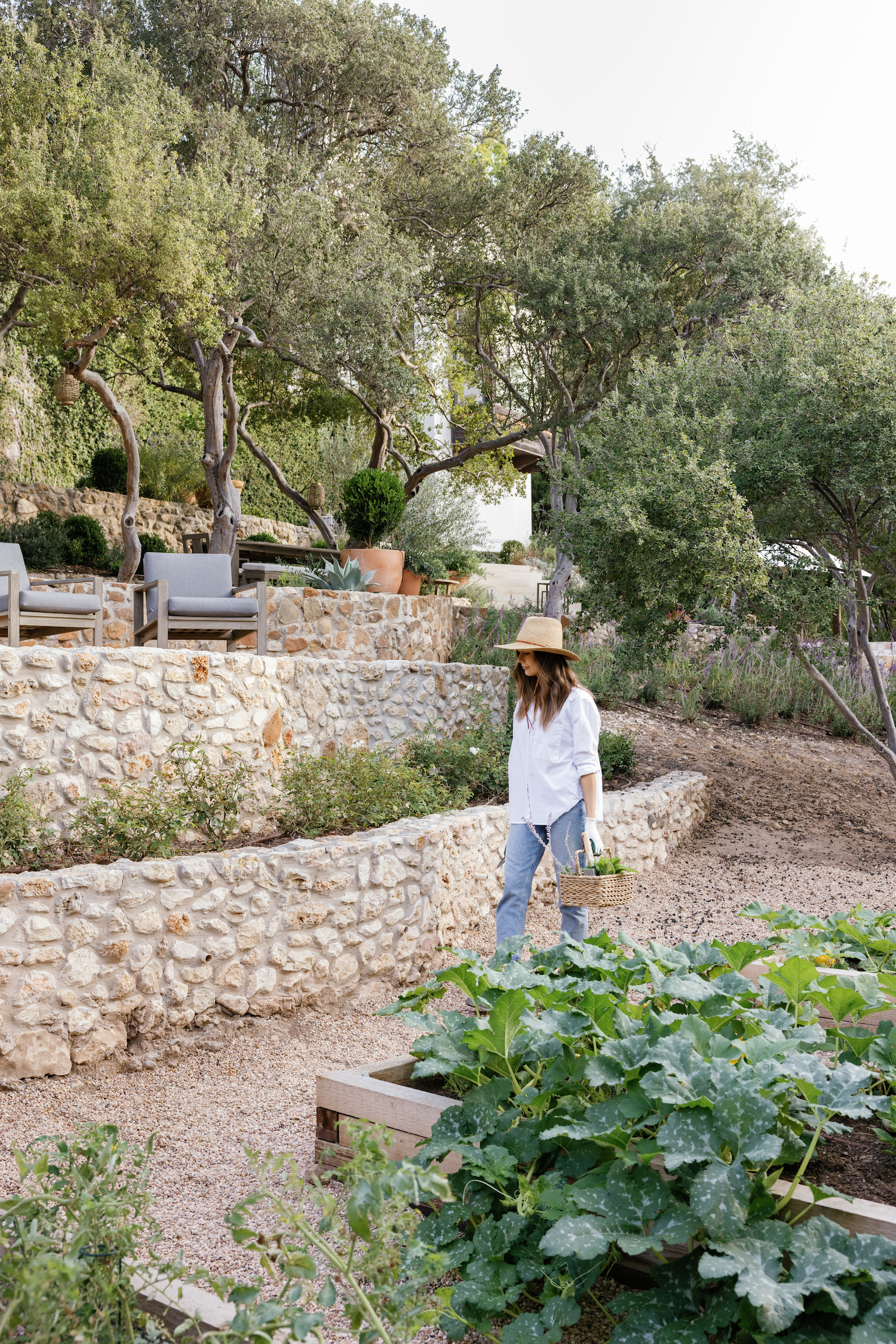 13. Plant a Backyard Garden
If you dream of building DIY raised garden beds, first choose an area of the yard that gets plenty of sun. Most vegetables and herbs thrive with as much sun as possible, so these are really happy. Then, consider installing drip irrigation. Drip sprinklers are pipes that run right under the top of the soil and are more eco-friendly since it deeply hydrates the roots without so much of the water evaporating into the air. You can even put them on a timer so that your garden gets watered both regularly and at the optimal time of day.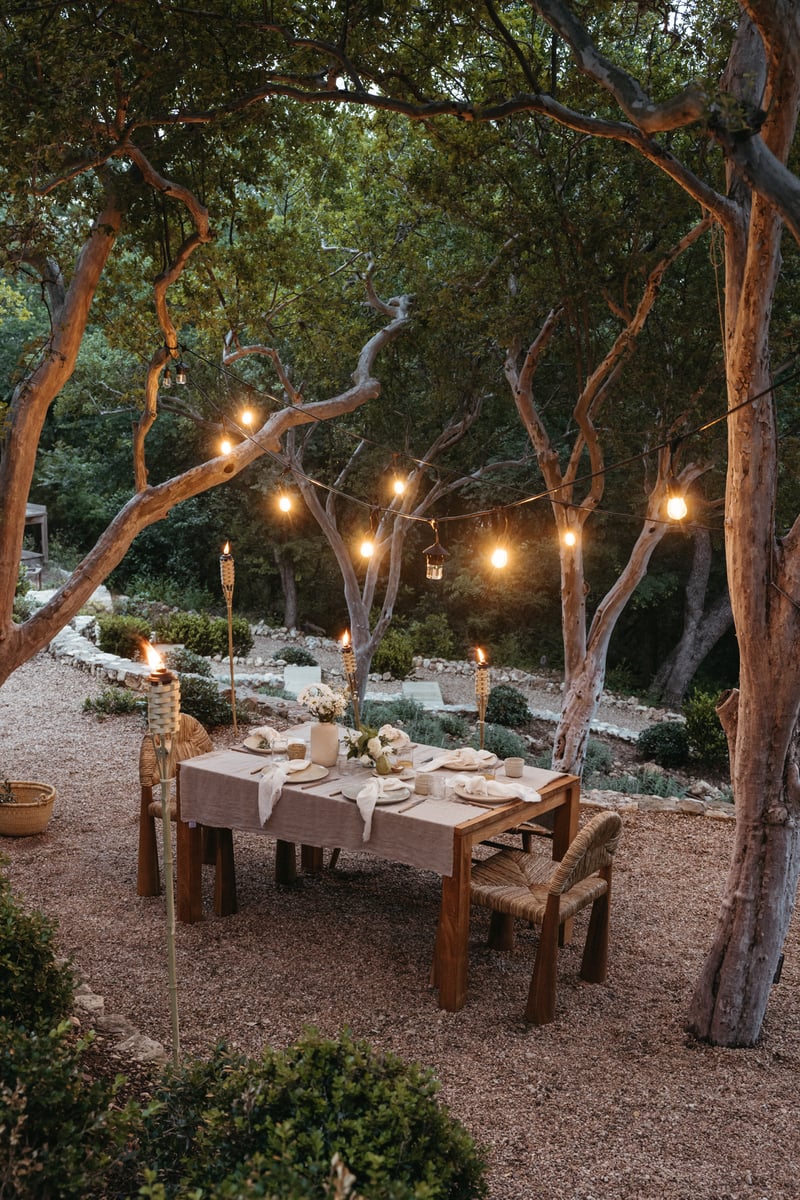 14. Hang String Lights
If you're looking for a smaller, more affordable project, the answer is lighting. String lights are bang for your buck in terms of immediate ambiance and minimal effort. Even a small backyard can be transformed in just a few minutes with some simple lighting.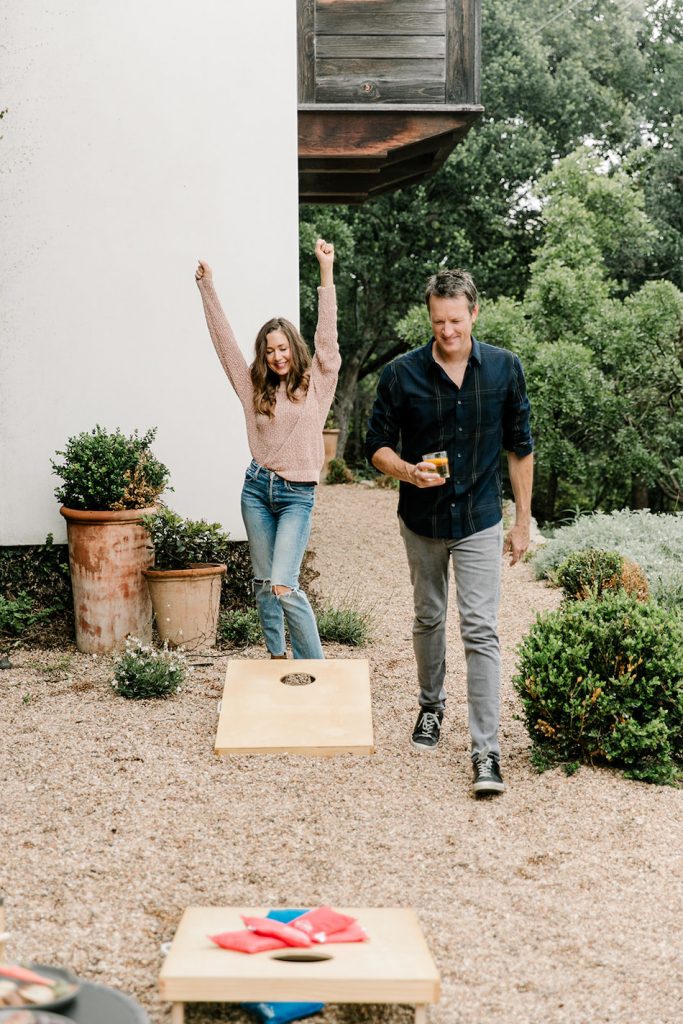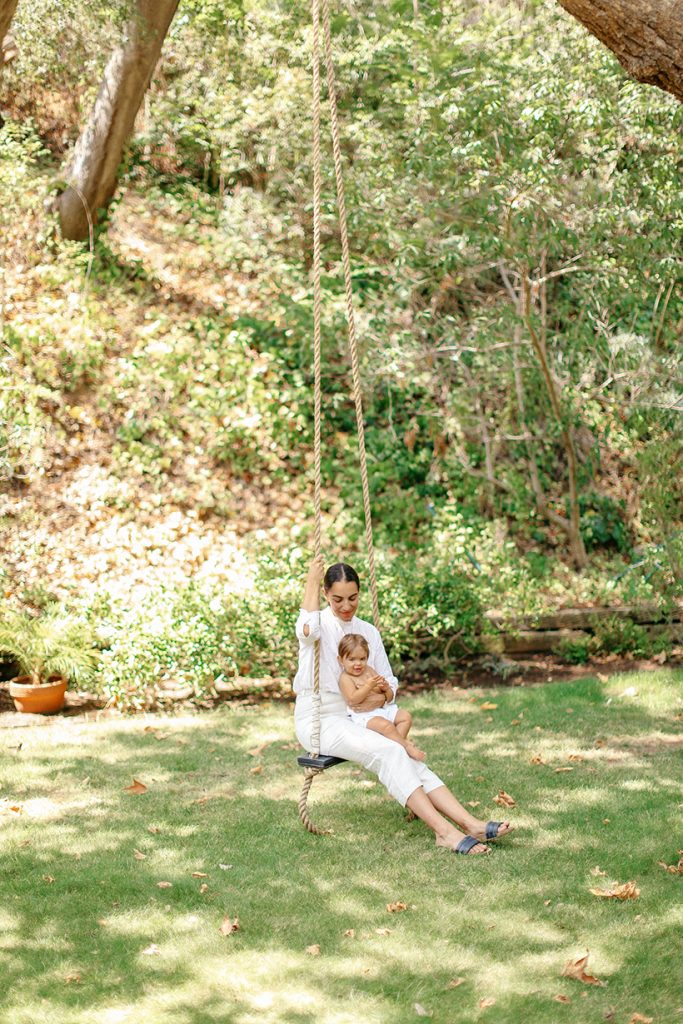 Image left: Camille's backyard game night. Image right: Heather Taylor's European-inspired backyard.
15. Make Space for Play
If "backyard" and "play" are synonymous for you but you're trying to get away from a yard full of sun-bleached, forgotten toys—good news. All you really need for fun in the backyard is space and a few balls to kick around. Bring out the cornhole when you're feeling competitive, install a pretty hammock, or hang a rope swing. Bet you'll love it just as much as the kids.
To see some of these ideas in action, take a tour through Camille's own space as she shares her favorite backyard landscaping ideas: