At Trader Joe's, nothing is safe from a touch of autumnal flavoring. Come fall, the beloved grocer's leaf-flecked aisles feature everything from pancakes to ravioli—all pumpkin-ized to the nines. Butternut squash is inescapable. Even dog treats get the maple treatment. With Trader Joe's fall 2023 products now officially stocking shelves and starring in TikToks, it's time to assess the stalwart staples and newly spiced confections.   
Or rather, reassess. Last year, we also gathered up and ranked 15 of TJ's most recommended fall items, a pumpkin spice-filled practice that taught us a thing or two about how the grocer nails (or fails) the season. The biggest takeaway: save for a savory soup and mac & cheese mix, the flavors of fall go best with sweet things.
Featured image by Michelle Nash.
Trader Joe's 2023 Fall-Themed Items, Ranked From Worst To Best
With our 2022 takeaways in mind, we scoured the aisles to find a new crop of Trader Joe's products to taste and rank, to help you navigate the good gourds from the rotten apple cider fruit spreads. Naturally, this year's crop is a lot sweeter than last. (You won't find any pumpkin hummus here.) There are a lot more highs than lows ahead. Though the lows are… something.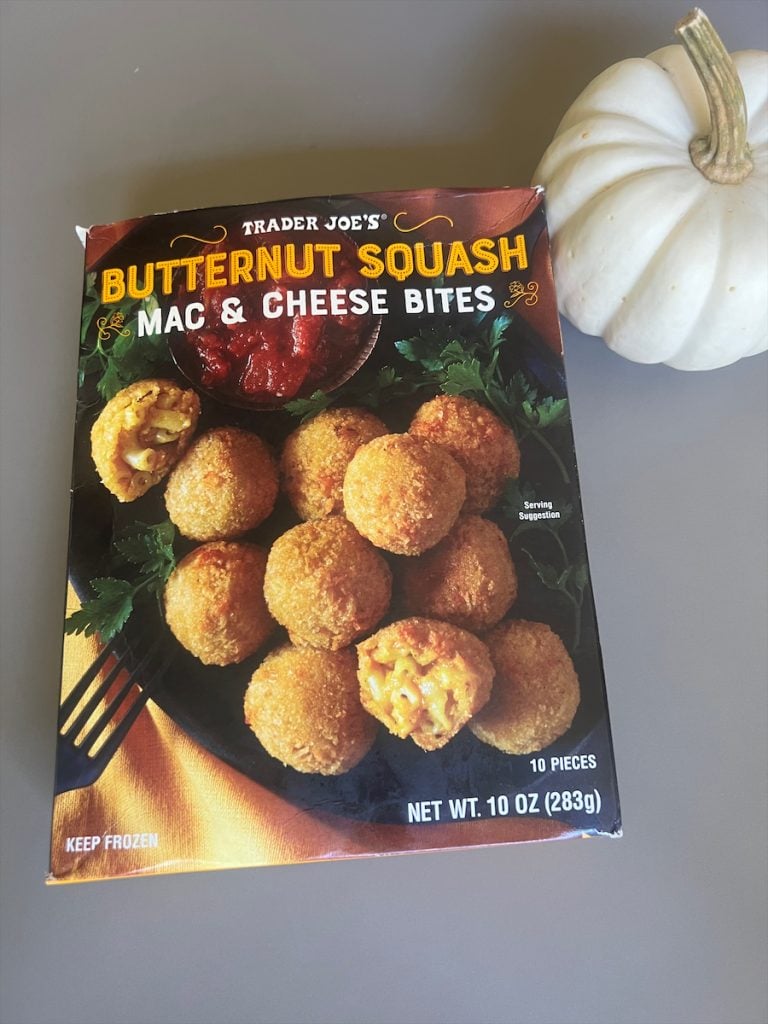 15. Butternut Squash Mac & Cheese Bites
Oh no. They've done it. I didn't think it could be done, but TJ's has done it: they've made fried mac and cheese balls that taste… bad. Or bland, rather—there's no seasoning, no zest, and the cheese somehow doesn't even taste cheesy. Last year, a benevolent TJ's employee steered me away from the Mac & Cheese Bites in favor of the far superior Butternut Squash Mac & Cheese (more on that below).
To be clear: the butternut squash mac & cheese—superior. The bites? Well, at least they looked good.
Final Grade: 1/5 Gourds
Price: $3.99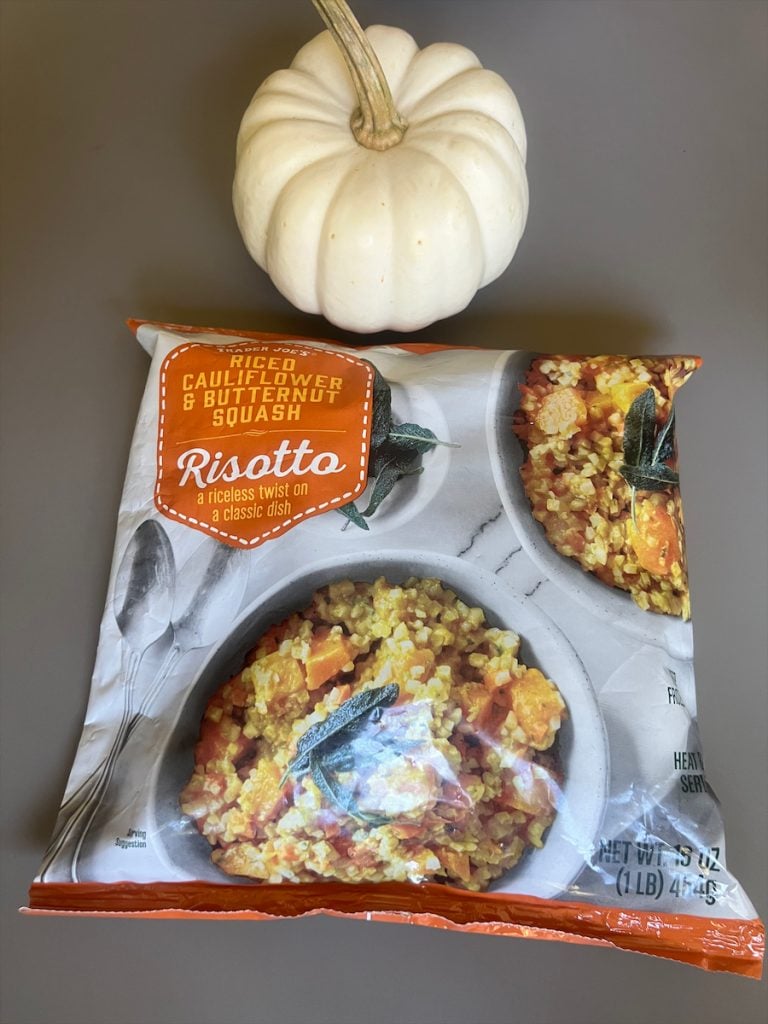 14. Cauliflower Butternut Squash Risotto
I blame this dish's failings on the cauliflower, not the butternut squash. But it does make for a nice veggie side and smells absolutely delicious.
Final Grade: 1/5 Chunks of Butternut Squash
Price: $3.99
13. Gluten-Free Pumpkin Pancake Mix
I'm always looking to be pleasantly surprised by a gluten-free mix, but this was not it. The batter felt gritty/gummy and tasted fine… we could hardly detect the pumpkin. It's entirely possible we had a bad batch, especially since so many people rave about this seasonal mix online. But if this truly is the real TJ's deal, I want better for my gluten-free friends.
Final Grade: 1/5
Price: $4.49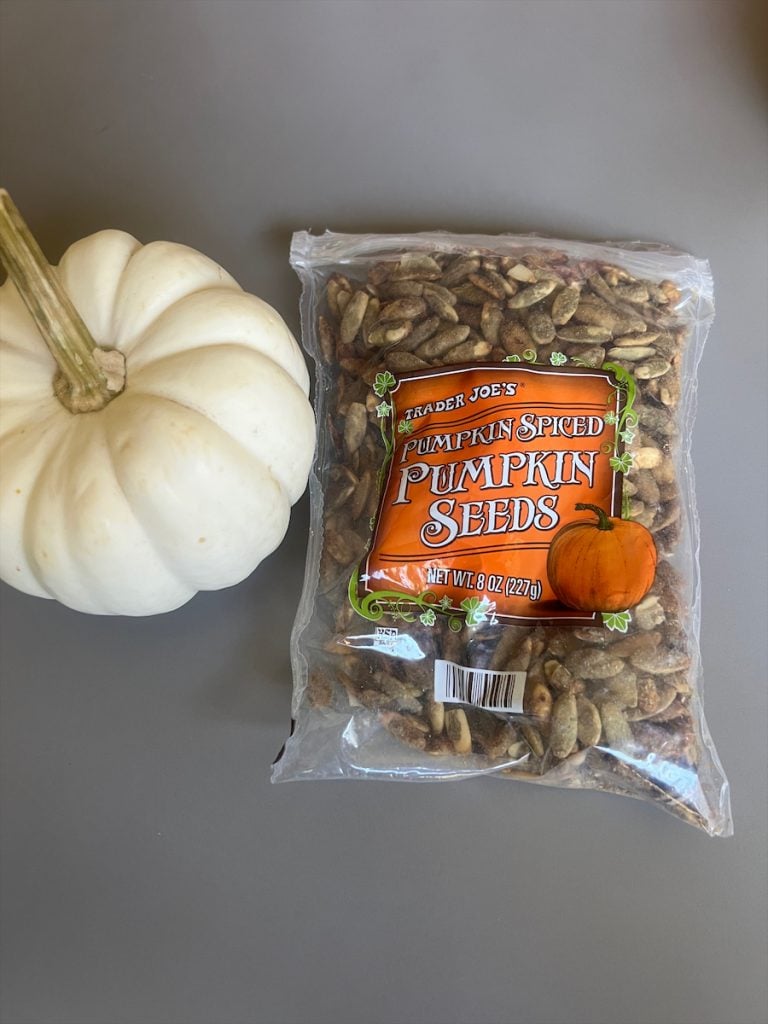 12. Pumpkin Spiced Pumpkin Seeds
The autumnal equivalent of putting a hat on a hat… not bad, just unnecessary.
Final Grade: 2/5 Dashes of Cinnamon
Price: $3.49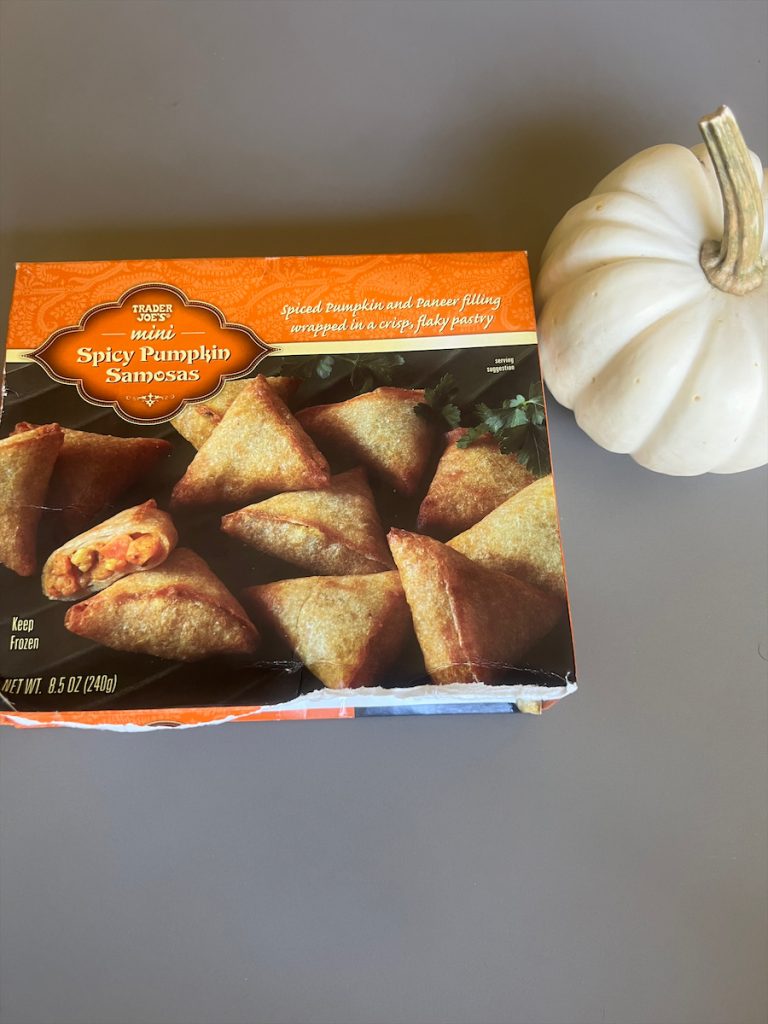 11. Mini Spicy Pumpkin Samosas
Sometimes the "pumpkin" in seasonal goods is simply suggestive (usually a combination of cinnamon, nutmeg, and clove). In the case of these spicy pumpkin samosas, not so! These little babies are packed with formidable hunks of pumpkin, which pair better than you'd think with paneer cheese and Indian spices. I still prefer traditional samosas, but these were definitely a crowd-pleaser.
Final Grade: 3/5 Spicy Pumpkins
Price: $4.29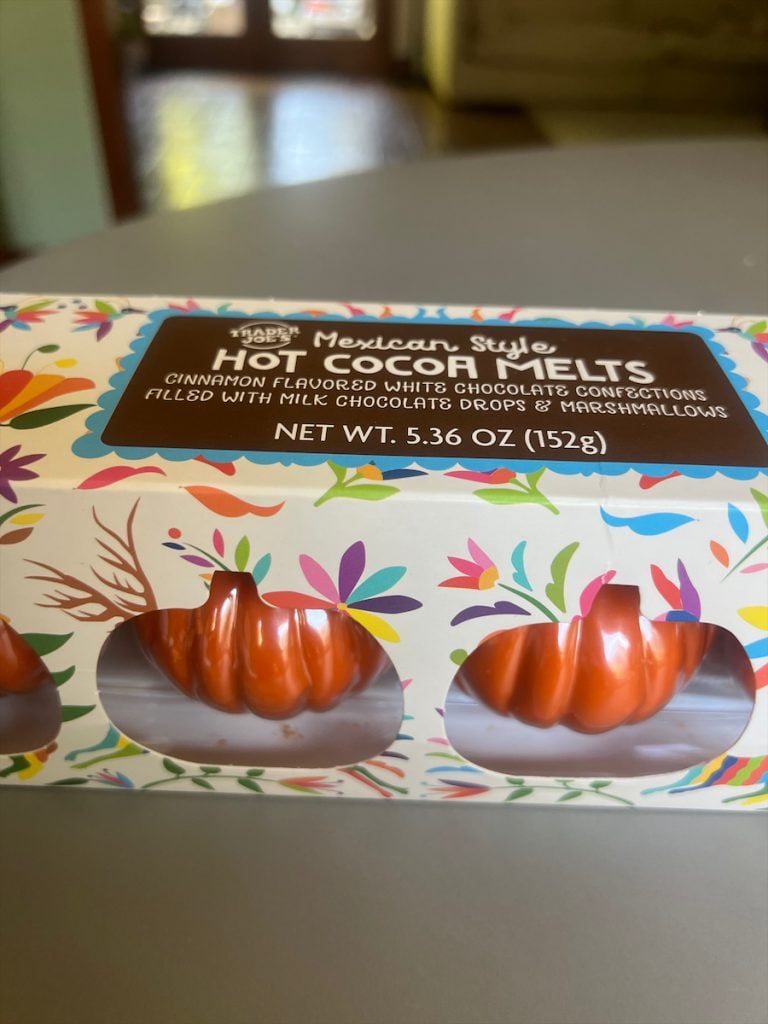 10. Mexican Style Hot Cocoa Melts
These are very fun and deeply cute. They also make your milk a vibrant orange that would be absolutely unsettling during any other season. I'm not much for white chocolate so the experience was a little too sweet for me, but if you're just looking for a little over-the-top-fall-fabulousness, this is well worth the $4.49.
Final Grade: 4/5 Melting Pumpkins
Price: $4.49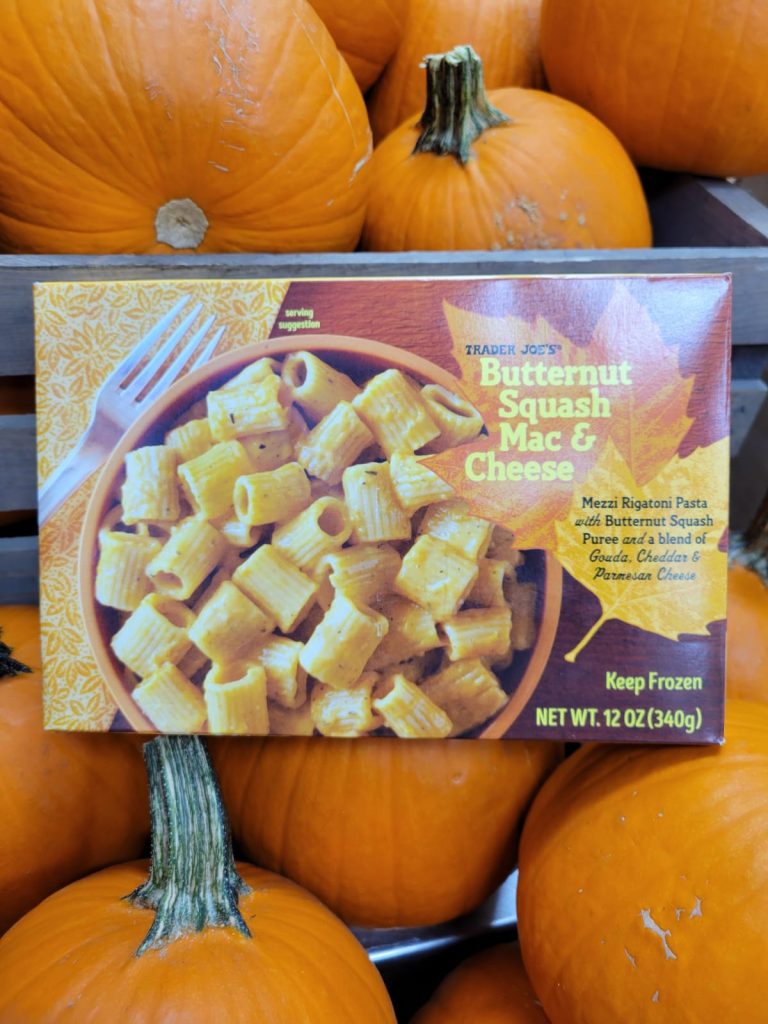 9. Butternut Squash Mac & Cheese
After the bummer that was the Butternut Squash Mac & Cheese Bites, I wanted to reiterate just how good the alternate version of the concept really is. With its three-cheese sauce, peppered with an inoffensive amount of nutmeg and butternut squash purée, these saucy little tubes are a seasonal must-buy.
Final Grade: 4/5 Saucy Tubes
Price: $3.49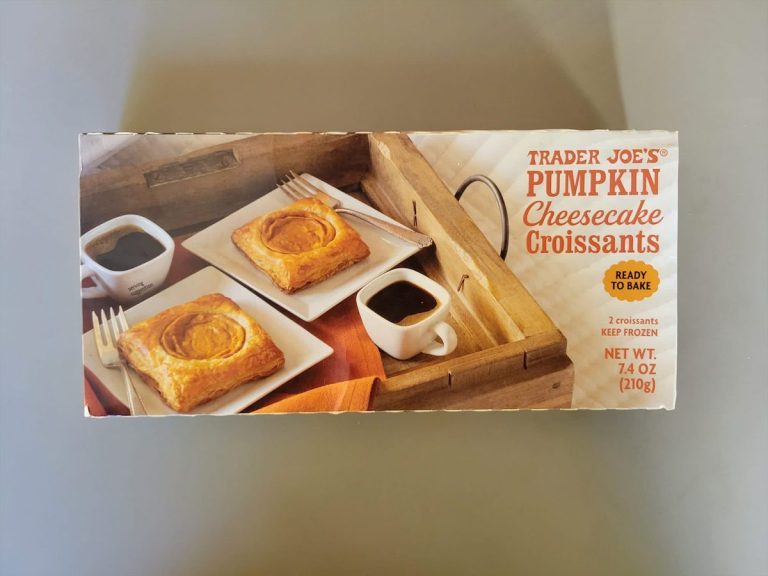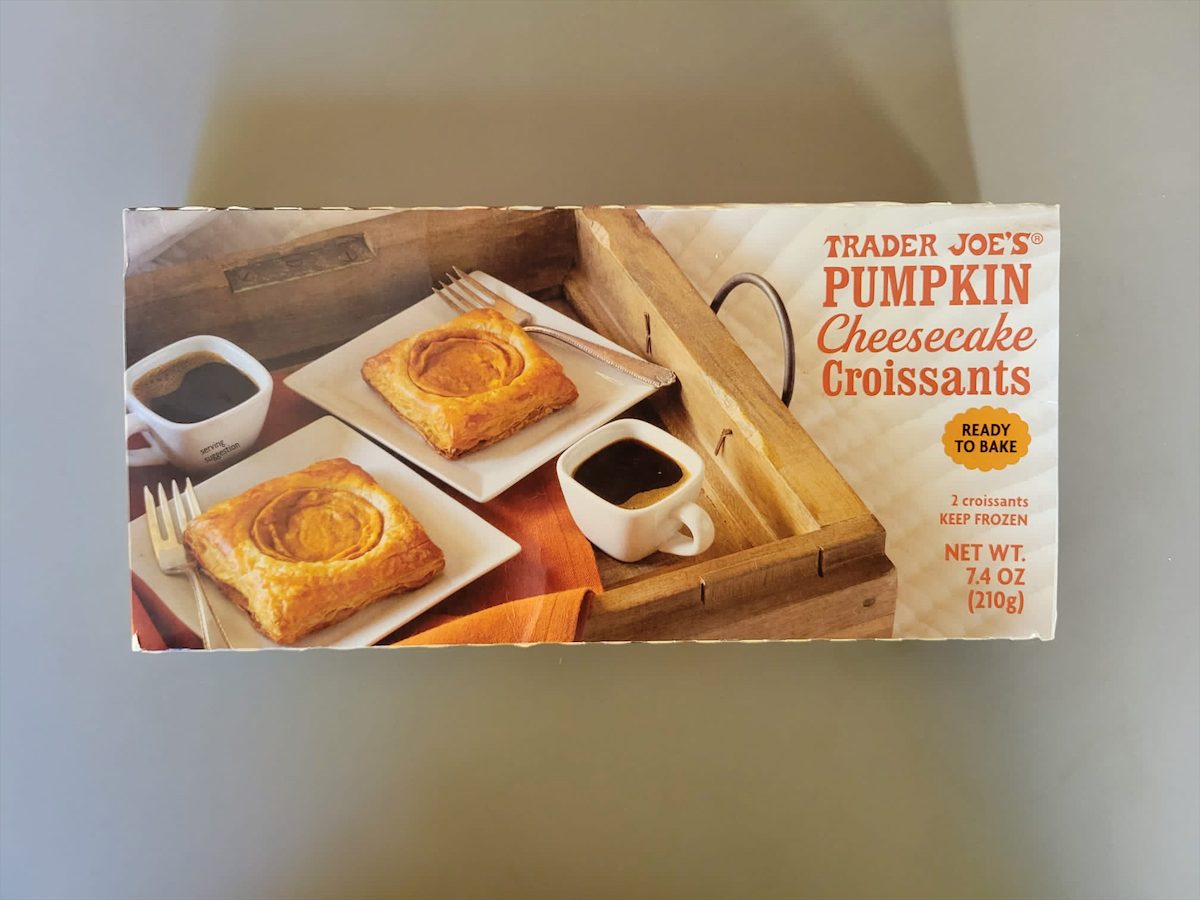 8. Pumpkin Cheesecake Croissants
No ranking on this list would be truly fair to this brilliant pairing. The only thing not foolproof about this pastry was the suggested cooking time, which was sadly no match for my old oven's finicky temperatures. Despite the croissants' crispy state, they were still fabulous—I can only imagine how good they would taste if I had baked them correctly.
I do, however, have to dock them a point for only having two to a box. I get that they're more complex than your typical frozen pastry fare, but it felt off-brand for my beloved TJ's to skimp in any way.  
Final Grade: 4/5 Flaky Croissants
Price: $4.49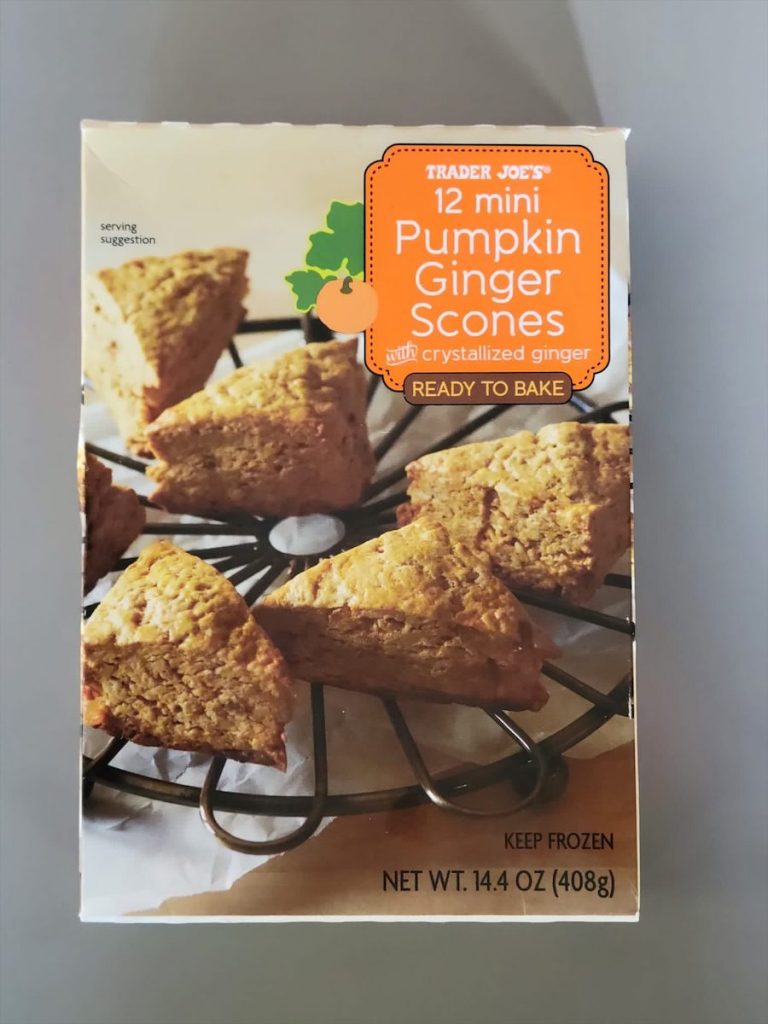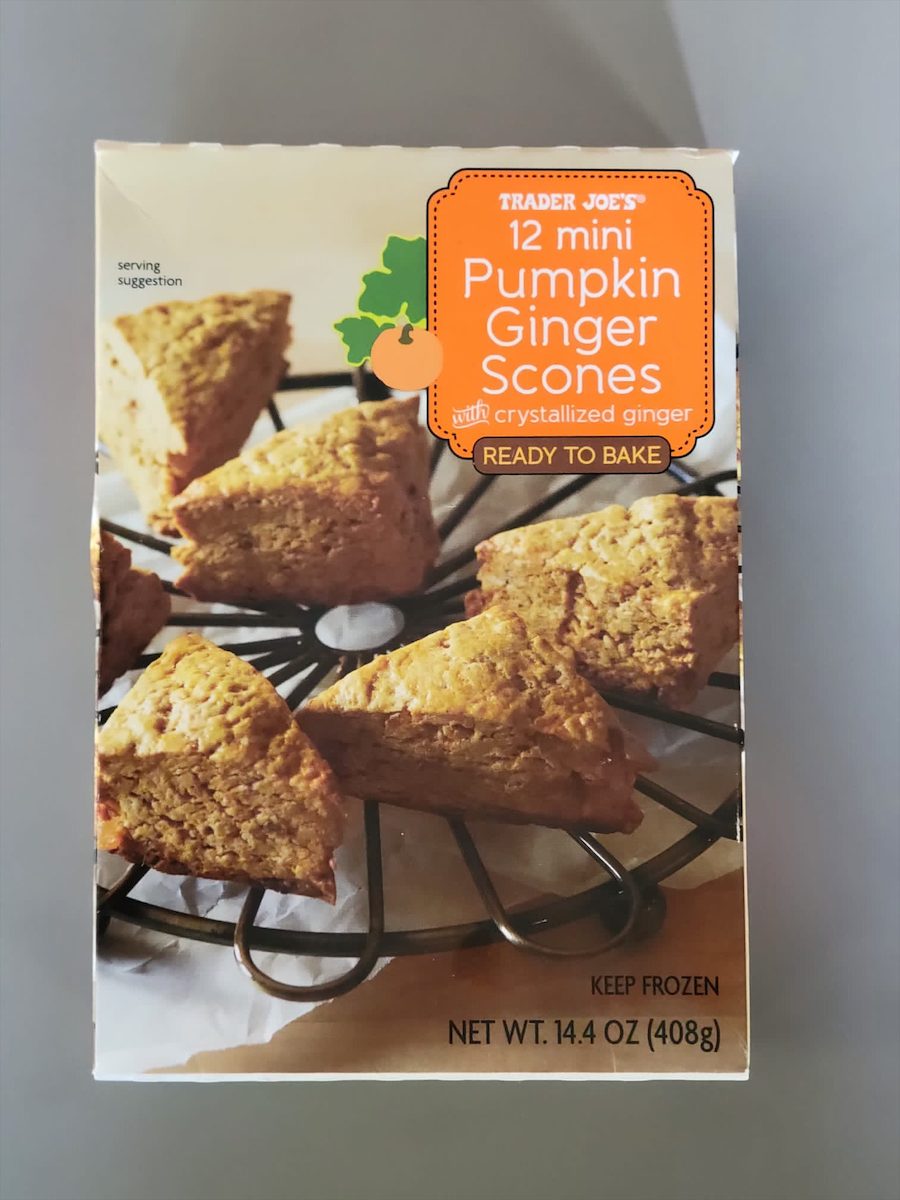 7. Mini Pumpkin Ginger Scones
These little break-and-bake scones are exactly the kind of thing Trader Joe's does best. They're simple, easy, would do great at a party, and satisfy the need for festive flavoring with ease.
Final Grade: 4/5 Gingery Biscuits
Price: $4.99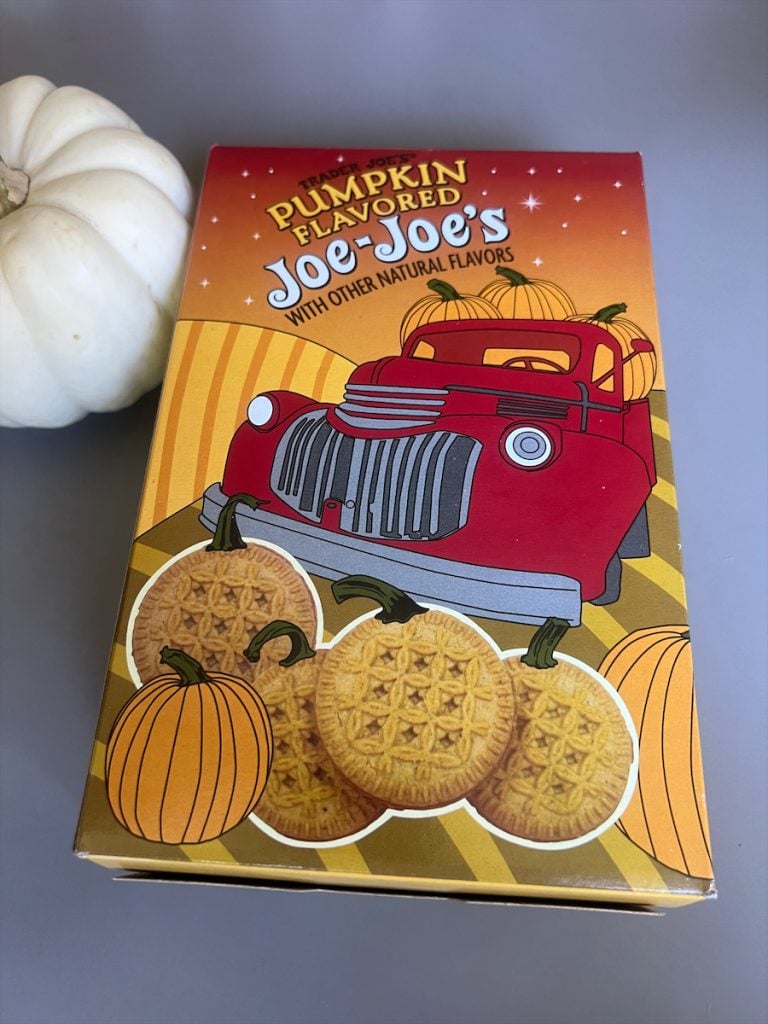 6. Pumpkin Joe-Joe's
Listen, I'm not going to diminish these little sandwich cookies by calling them knock-offs of a brand that rhymes with shmoreo. You can make that deduction for yourself! Plus, Joe-Joe's have their own illustrious history, one that includes a mascot (a Toucan named Joe-Joe!) and a variety of limited-edition flavors that haven't always worked out (see: Mango Joe-Joes).
That said, these and the Halloween Joe Joe's (chocolate with vanilla filling) are essential fall desserts in this house.
Final Grade: 5/5 Pumpkin Crème Fillings
Price: $2.99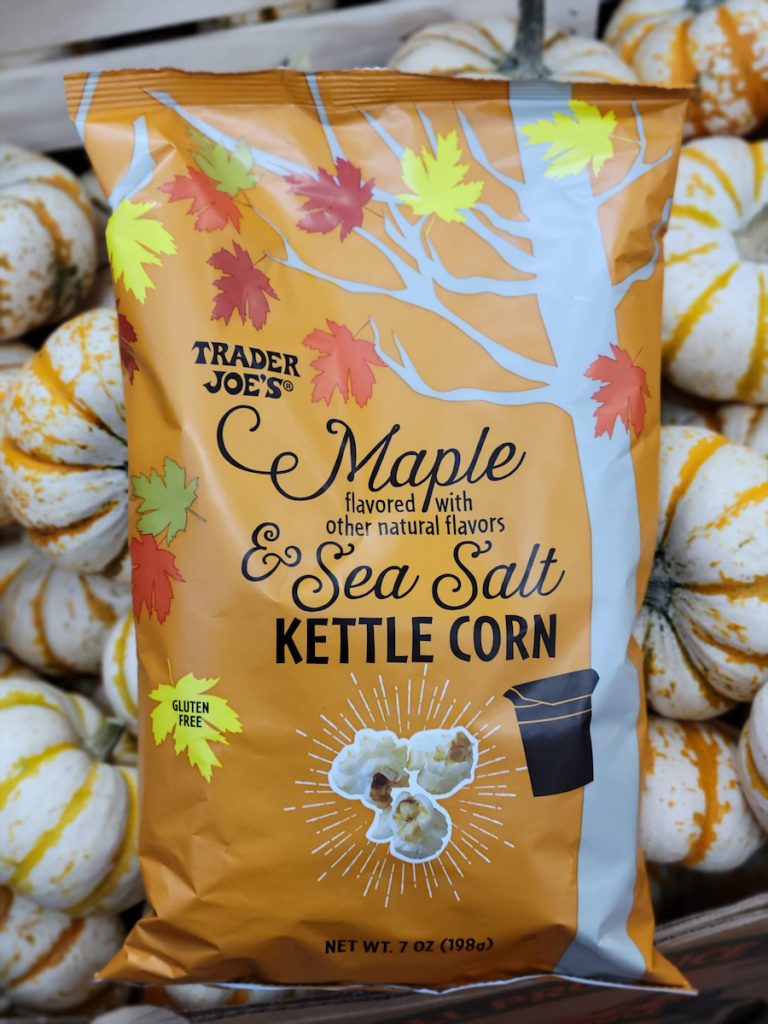 5. Maple Sea Salt Kettle Corn
Is there nothing kettle corn can't handle? It's as if the mix of salt and sugar makes its tastiness impenetrable to any wacky flavor thrown at it. Fortunately, maple and sea salt are great flavors to begin with—it's autumnal alchemy made in heaven.
Final Grade: 5/5 Maple Leaves
Price: $2.49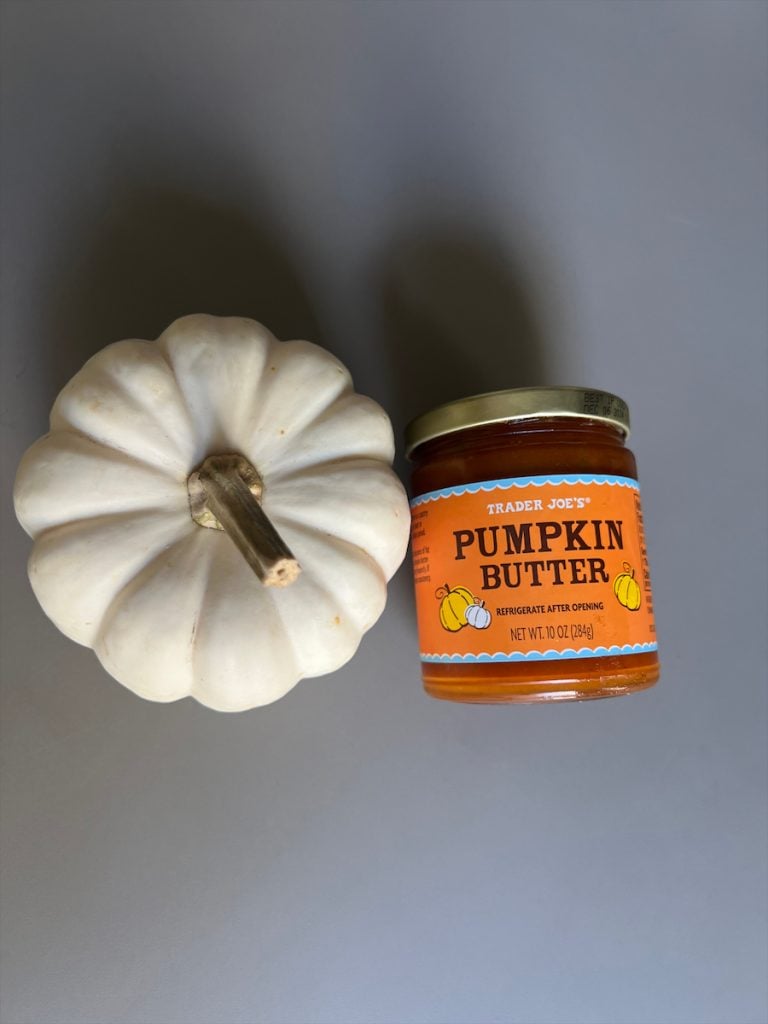 4. Pumpkin Butter
This is just lovely. Very sweet—but lovely. It's essentially just a fall-forward jam but I'm weighting the rating given the autumnal novelty of it all. Pumpkin Butter is also a perfect companion piece to practically anything you want to eat throughout the season. You can even make pumpkin soup with it if you have sour cream on hand.
Final Grade: 5/5 Pureed Pumpkins
Price: $2.99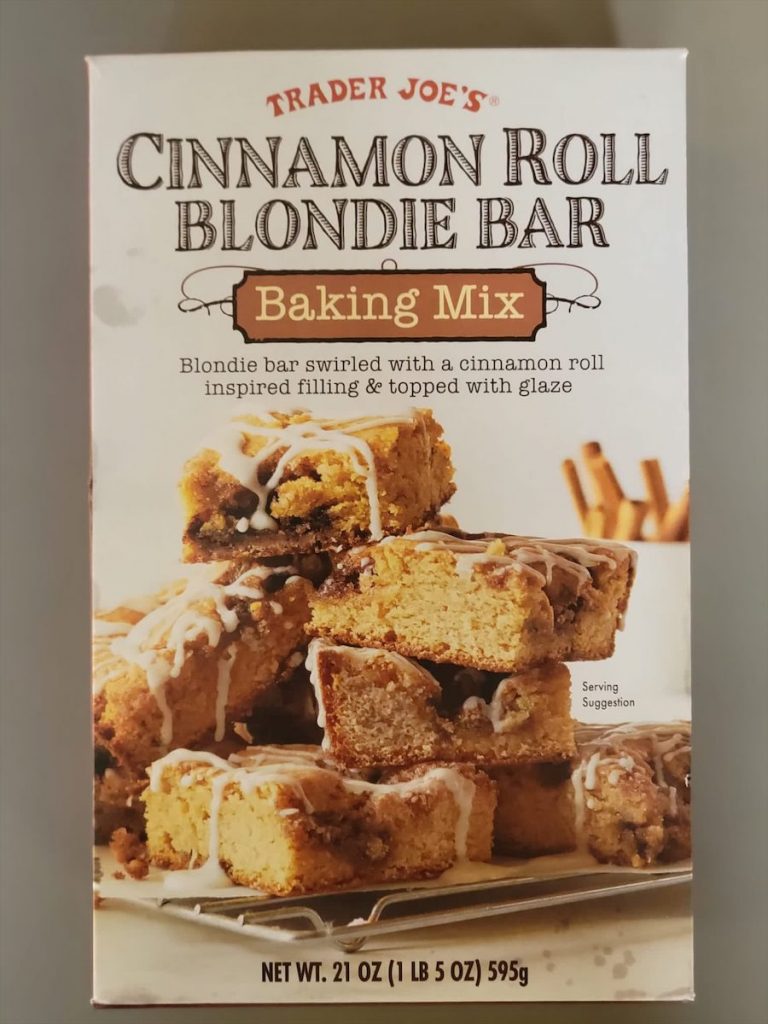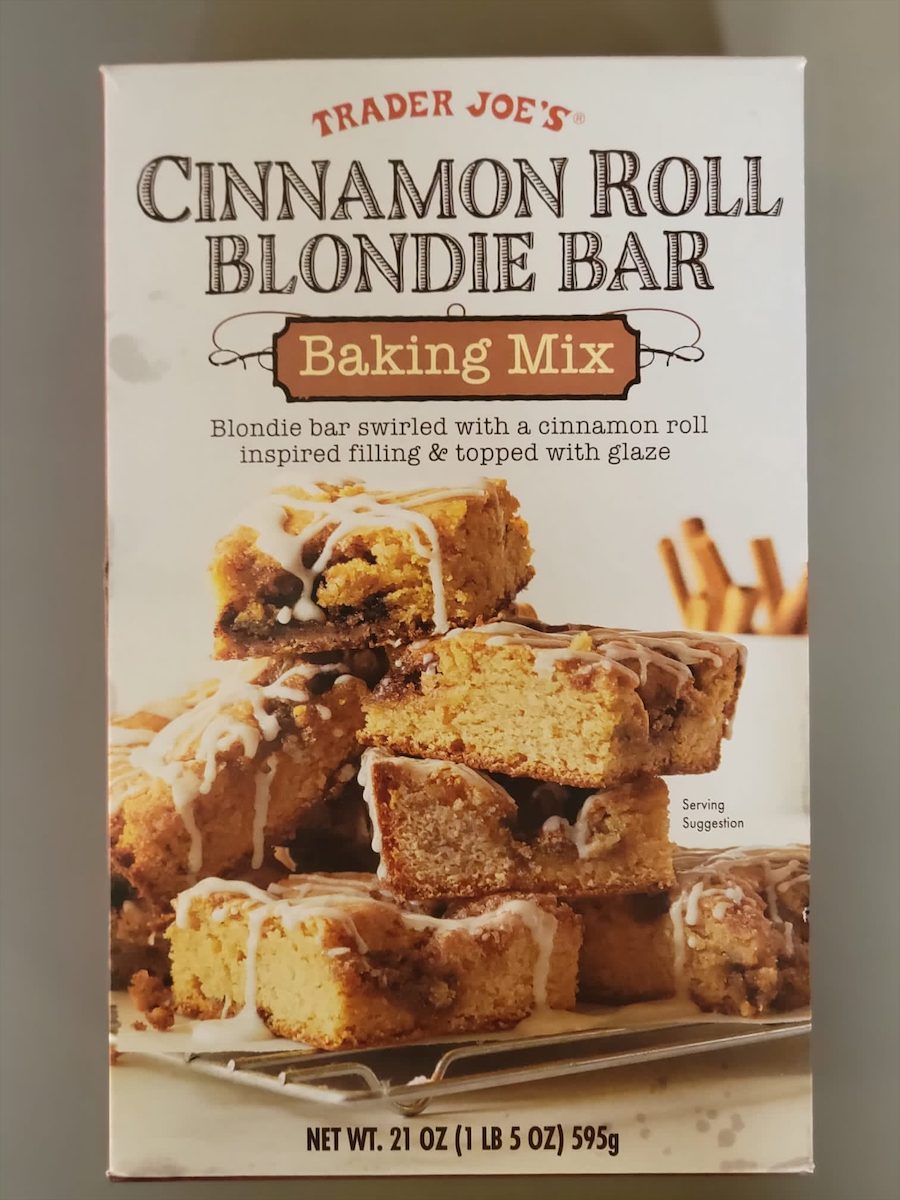 3. Cinnamon Roll Blondie Bar
If you like your sweets gooey, this mix delivers. They were dangerously good, though I do think the recipe could use a bit of tweaking. They required several more minutes of baking than suggested on the box (based on this Reddit thread, my experience wasn't unique), and I'm not sure the suggested amount of butter was necessary. (I didn't know too gooey was possible, but here we are!)
My only other note: skip the glaze on top—these are sweet enough on their own.
Final Grade: 5/5 Gooey Goodness
Price: $3.99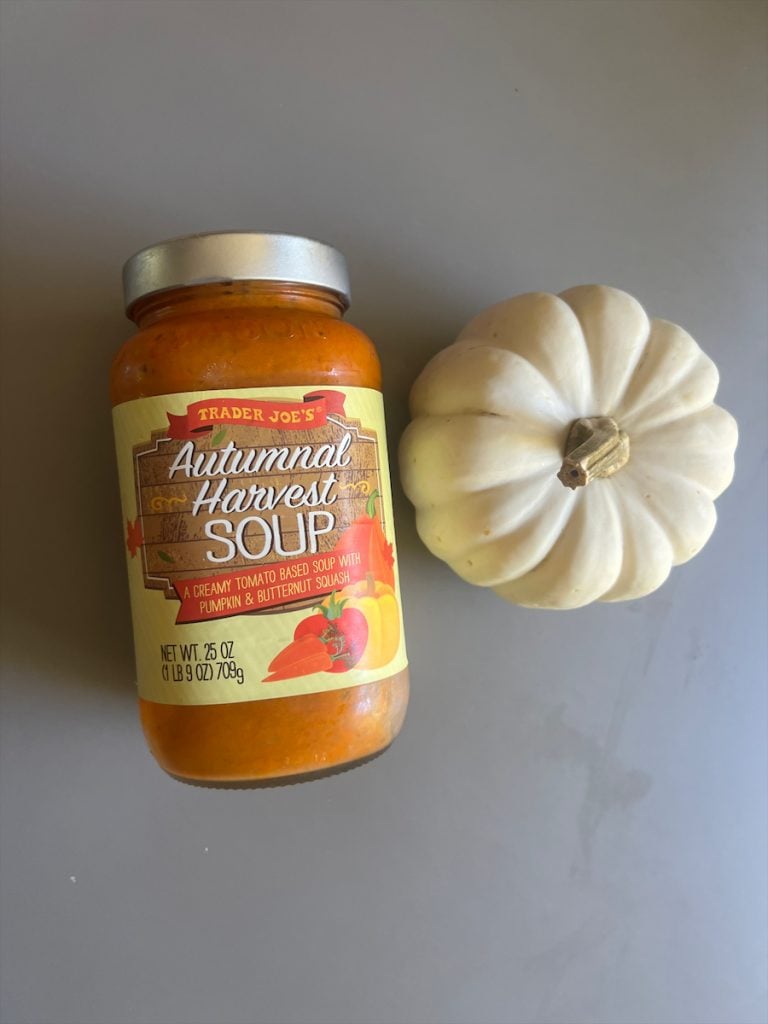 2. Autumnal Harvest Soup
One notable improvement over last year's ranking: fall soups. Where 2022's Pumpkin Bisque failed to pack a punch, the Autumnal Harvest Soup delivered and then some. It has all the richness of a tomato soup but feels lighter thanks to the earthy autumn herbs and butternut squash. I will absolutely be stocking up.
Final Grade: 5/5 Saucy Soup Jars
Price: $4.99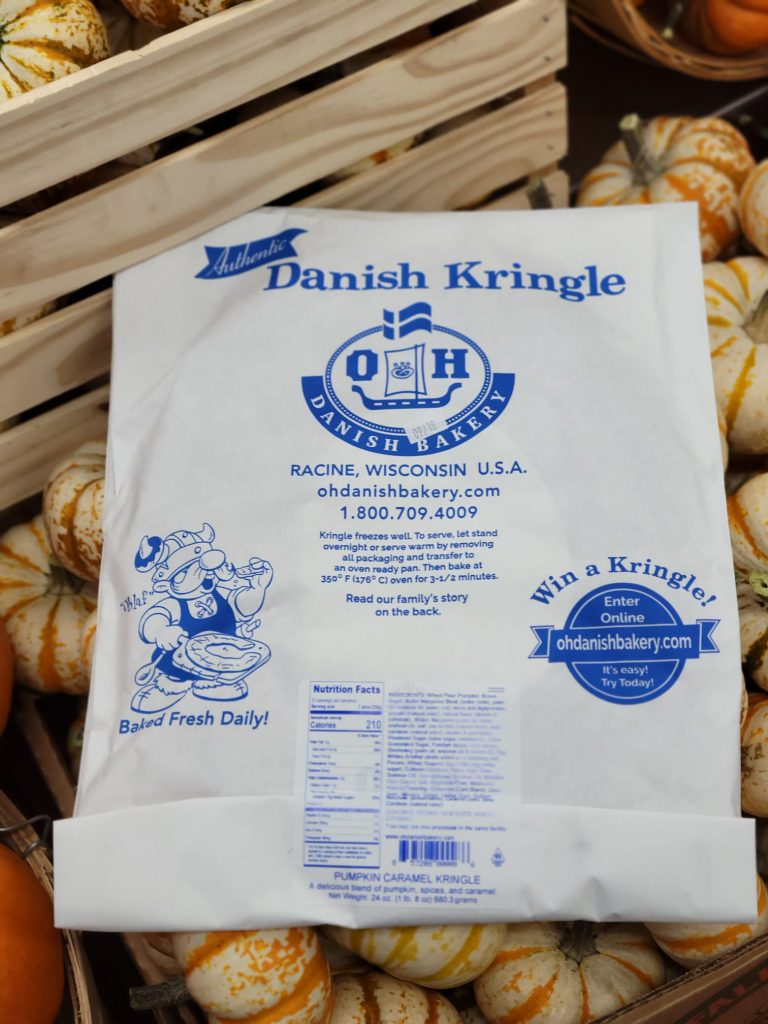 1. The O&H Danish Kringle
I had to wait patiently for these pastries to be stocked at my local Trader Joe's (the only nationwide retailer that stocks the Wisconson bakery's Scandinavian specialty), but the O&H Danish Kringle proved why it stole the top spot on our 2022 ranking. The flaky crust, the salted caramel topping, the sweet pumpkin spice filling… this will likely always be the winner in my book.
Final Grade: 5/5 Danish Bakeries in Racine, Wisconsin
Price: $7.99