A coffee table is a surprisingly utilitarian piece of furniture. Sure, you might place one in front of your couch because it's pretty or you liked the way it accentuated your décor. But soon enough it will become your go-to wine glass holder, your favorite display shelf, and the keeper of your most prized reading material (or at least your prettiest). It may even serve as a dining table from time to time. All living rooms deserve a great coffee table, no matter how small. So for the more diminutive living areas, we've gathered 22 great options to suit all styles and spaces, from nesting tables to artful accents with sneaky storage.
Feature image by Michelle Nash.
The Best Circular Coffee Tables for Small Spaces
The following clean, simple tables pack their impact up top, with plenty of room for feet or four-legged friends below.
Every product is curated with care by our editors and we'll always give an honest opinion, whether gifted or purchased ourselves. If you buy something through our links, we may earn a small commission at no cost to you.
Leanne Ford's signature laid-back, white-on-white aesthetic finds its sturdiest form in this hardworking indoor/outdoor table. 
This curved beauty makes the most of its compact structure—and perfectly suits this year's curved trend.
The simple statement has just enough square footage for a vase of flowers and a flickering candle.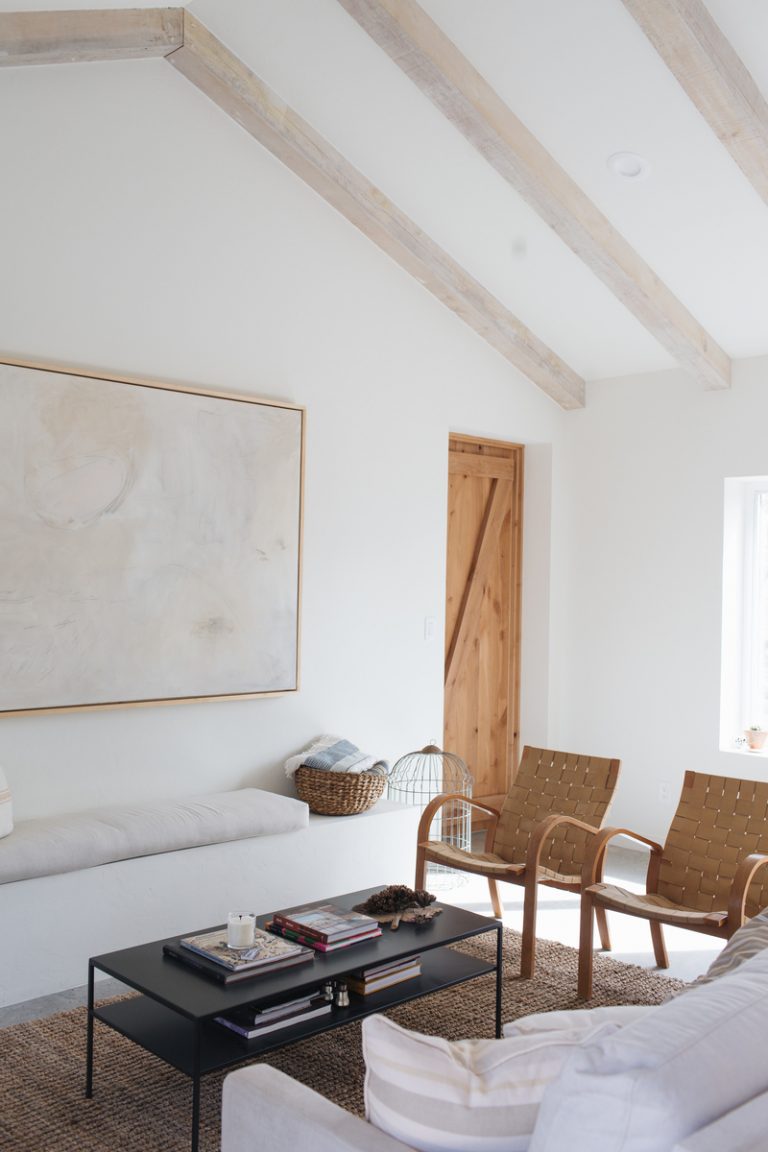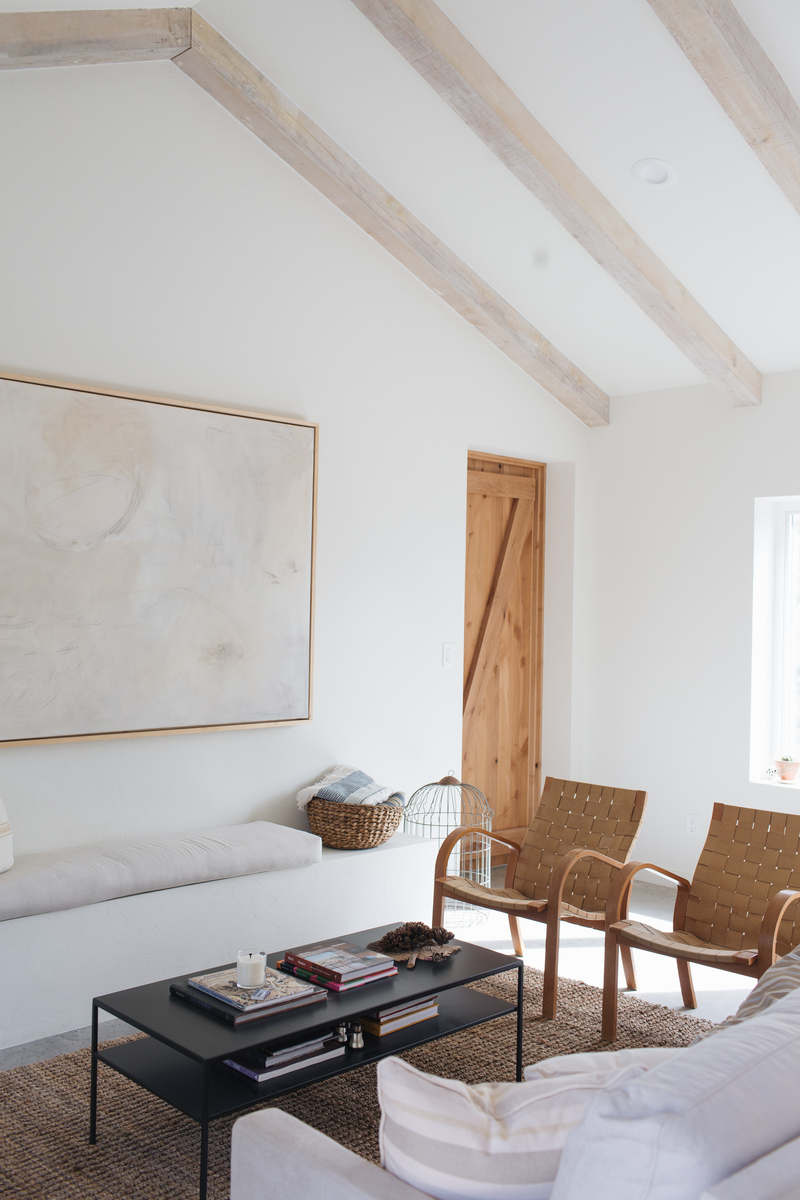 The Best Narrow Coffee Tables
When width is a worry in your small space, keep it on the straight and narrow.
This modern beauty layers up to make the most of its petite, 20-inch width.
With a sleek silhouette, brass accents, and a nifty little drawer (perfect for remotes), this streamlined coffee table adds plenty of glam without dominating the space.
Complete the mid-century modern living area of your dreams with this smartly-sized addition.
A little woven table with big Laurel Canyon vibes.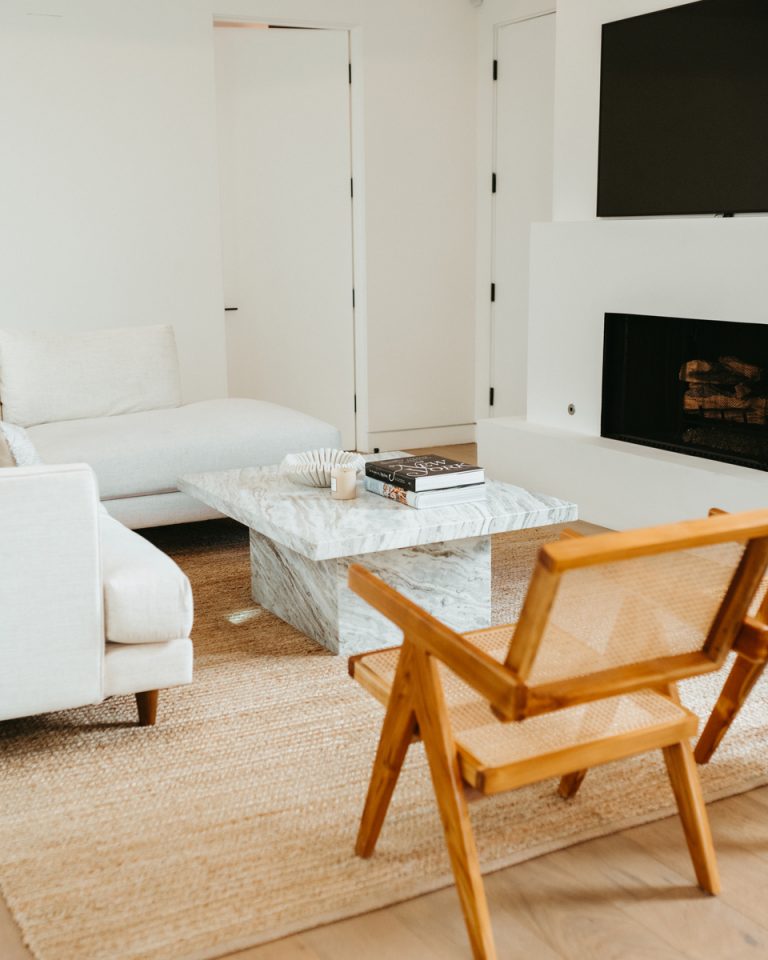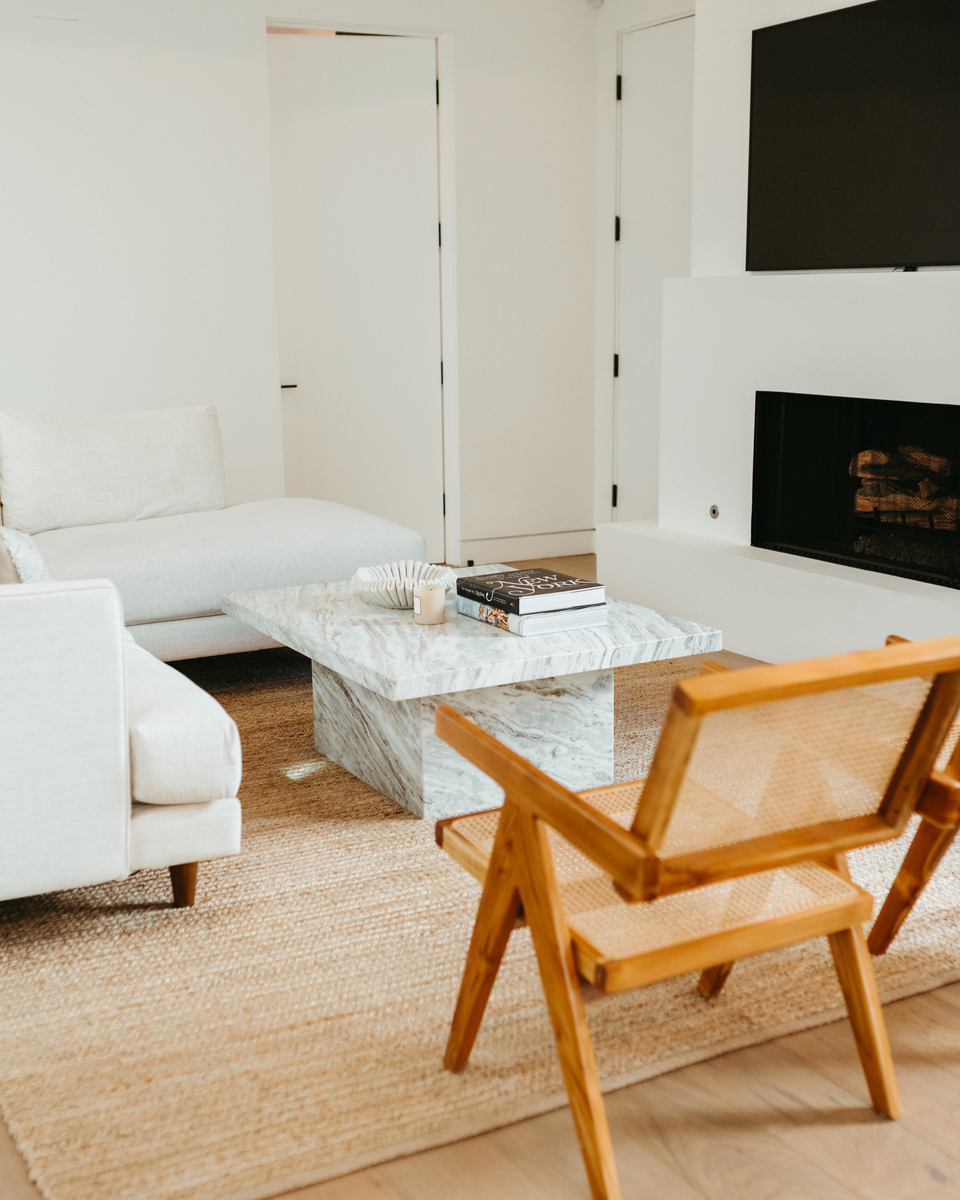 The Best Built-In Storage Coffee Tables
When it comes to small spaces, nothing is more valuable than sneaky storage. The following pieces do it brilliantly—perfect blends of style and function.
We love a modern Blu Dot moment, especially when it's as utilitarian as this solid acacia wood gem.
Thanks to some unexpected storage areas and the magic of levers, this competitively priced beauty doubles as a cozy workspace.
Armed with not one but two push-to-open drawers, this sturdy workhorse offers the slickest of sneaky storage.
A playful way to add storage from the modern minds at Kartell, this little wonder gleams when placed outdoors.
The chicest blend of storage and organization we've seen in a coffee table yet.
All coffee tables eventually become a tray at some point. This one embraces it.
Display what you want and hide what you want thanks to this mid-century-inspired stunner's sliding slat.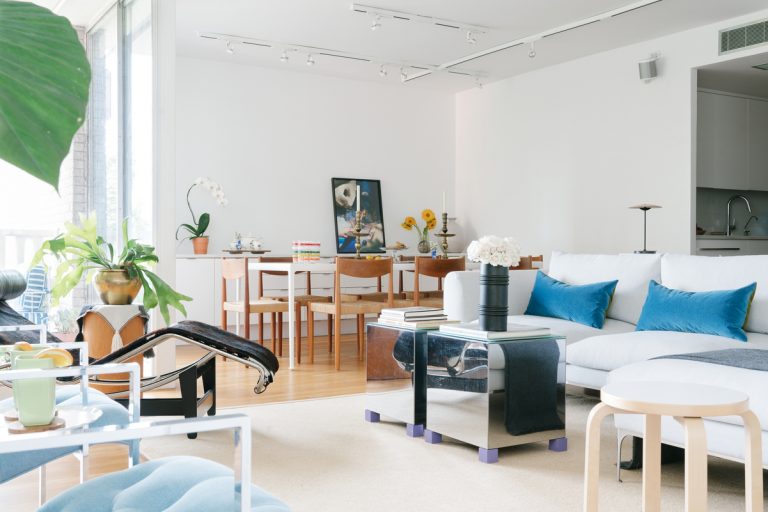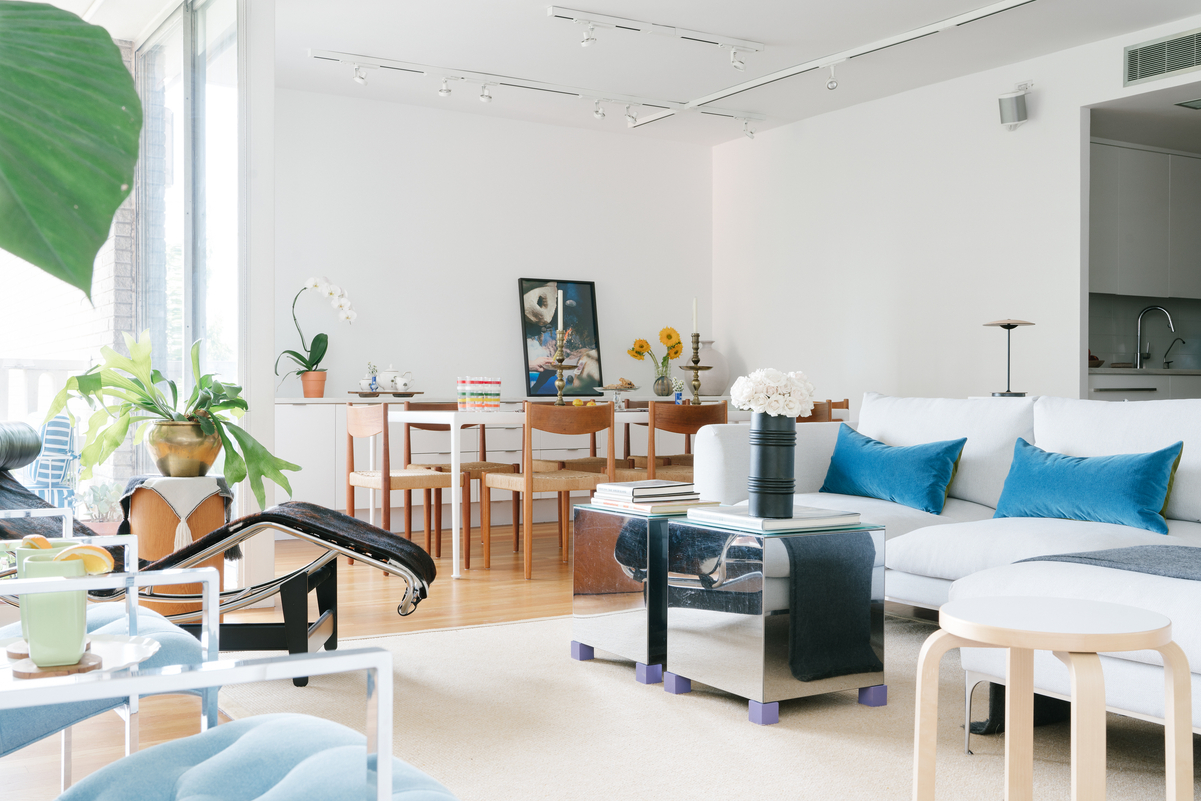 The Best Artful Accents
A coffee table may not seem like a place to make a bold statement, but allow these unique picks to make their case.
These cheeky little tables by modernist Italian architect Gaetano Pesce double as killer conversation starters.
With a name like "Splat," this funky little table could add whimsy to any aesthetic. 
Topped with handcrafted ceramic tiles, this vintage-inspired piece makes a big impact (with a small footprint) whether indoors or patio side.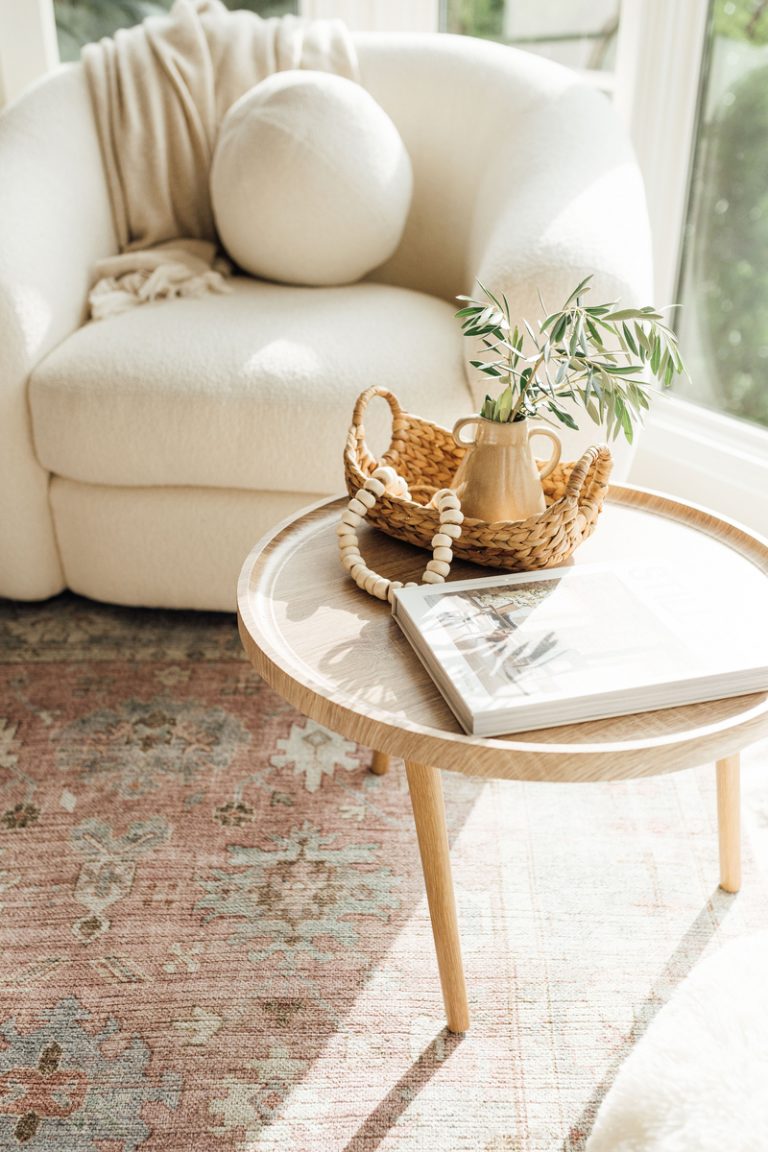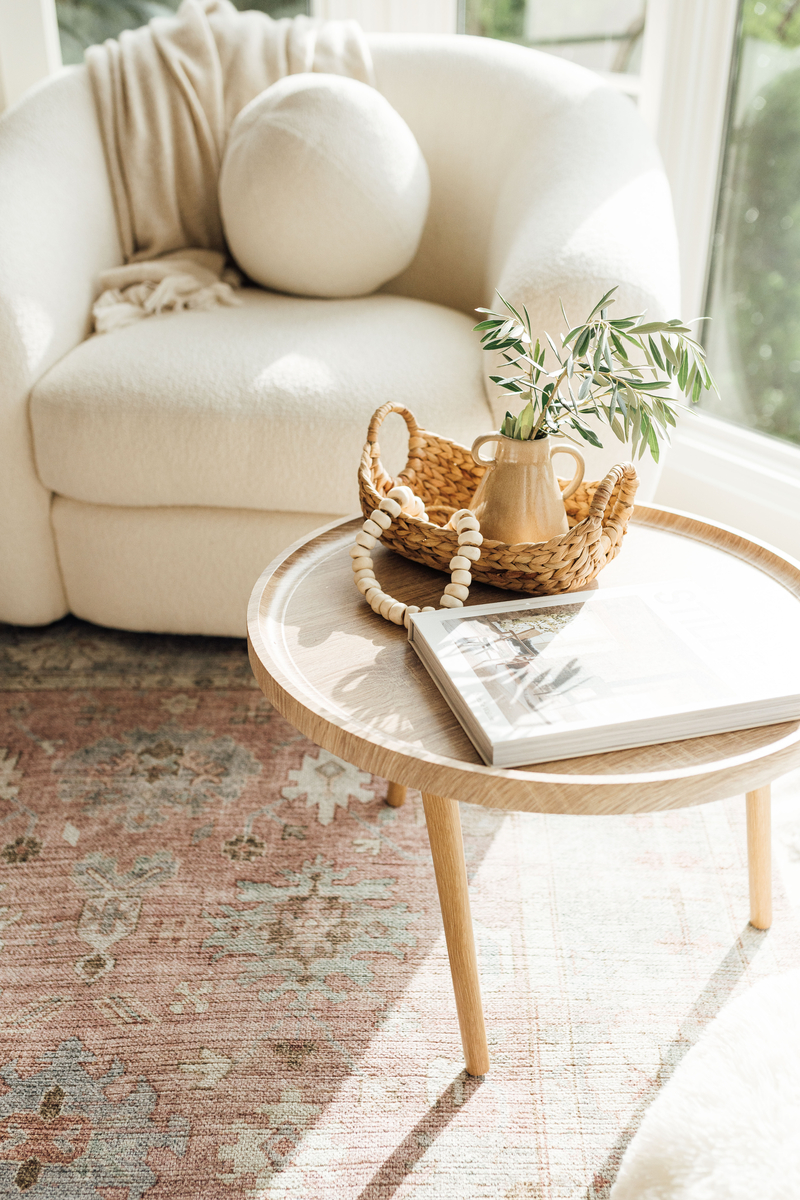 The Best Nesting Coffee Tables
As versatile as they are striking, these coffee table duos can shrink or expand depending on your needs.
We love the vintage look of these slim nesting tables and the durable aluminum tops that create a charming patina.
Create a versatile, mid-century modern scene with bold lines and natural rattan.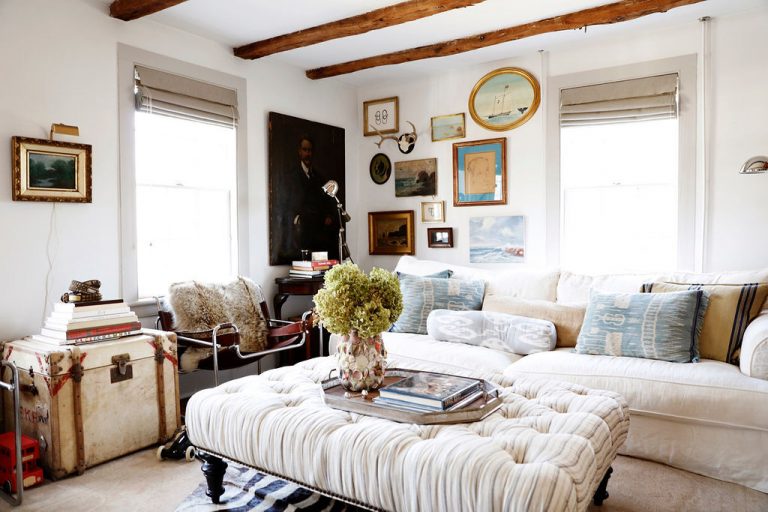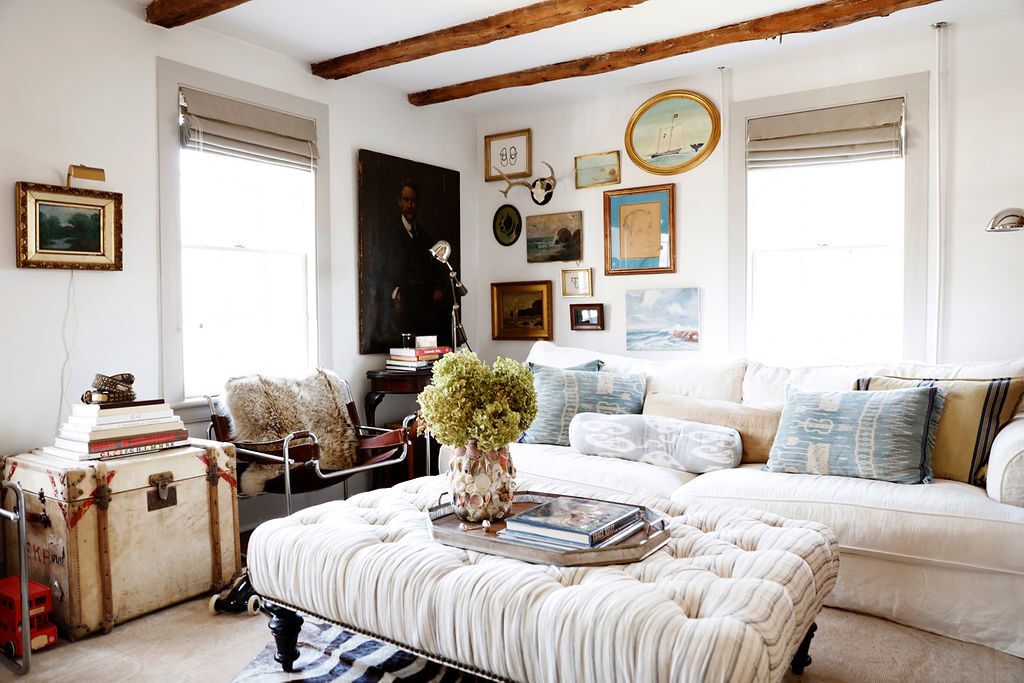 The Best Textile Coffee Tables for Small Spaces
More ottoman than coffee table, our choices for textural touches add just enough surface area to serve as a stylish footrest.
Crafted with ethically sourced leather from Portugal, these padded ottomans (available in caramel, olive, or natural) are gorgeous on their own but can be made even more utilitarian when topped with a tray.
Choose a size that serves you, or nest the modern accent pieces (inspired by river stones) for a sculptural display.