If you're lucky enough to travel to Tokyo at some point, it's likely that you'll leave with a different feeling than you'd expect. Little did I know the largest metro city in the world would teach me to slow down, savor the moment, and live with less. I boarded the plane home with a deep reverence for the Japanese culture and way of life. Their ability to balance tradition and modernity, a respect for and a wish to live in harmony with nature, and an emphasis on politeness and moderation. Any time I've had the chance to travel to one of the world's major cities like New York City or Paris, I've witnessed the hustle and living life at full throttle. I found that I returned to Austin with a distinct sense of peace and rejuvenation.
Tokyo Travel Guide: 3 Days to Savor and Explore
Despite being the most densely populated city in the world, Tokyo marches to the beat of its own drum. (When you see pork cutlets paired with a yogurt parfait, you'll know what I mean.) In terms of technology, transportation, and trends, Japan feels leaps and bounds ahead of the rest of the world.
Little did I know the largest metro city in the world would teach me to slow down, savor the moment, and live with less.
I left knowing I'd barely scratched the surface of this massive city. It's hard to do Tokyo justice in a single travel guide, but ahead, I'm sharing the sights, eats, and activities we enjoyed plus recommendations from trusted friends that we are saving for next time.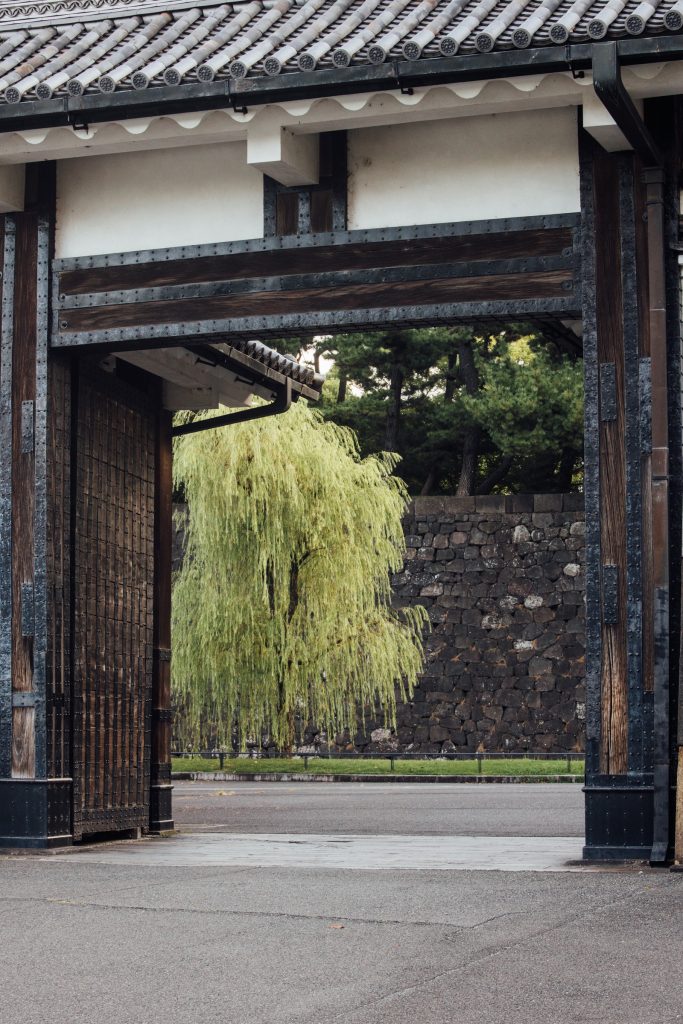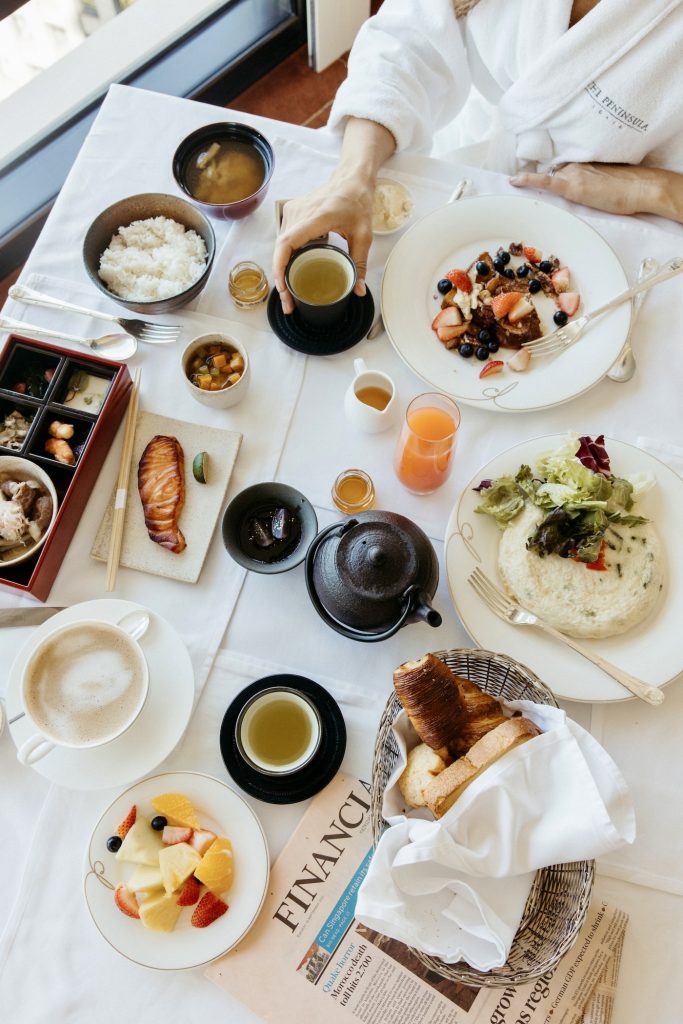 Tips for Visiting Tokyo for the First Time
As beginners, we were surprised to find that Tokyo was fairly easy to navigate. While very few people outside the hotel spoke English, many of the signs and menus had English translations. The neighborhoods are also easy to remember because they all have their own distinct ethos.
Here are a few tips for success if you're headed to Tokyo for the first time.
Download Google Translate. While there was plenty of English signage and we were able to navigate the city fairly easily, Google Translate came in handy when we outside the hotel. Especially the ability to upload photos of menus, signs, etc.
Bring cash for cabs, restaurants, etc. Credit cards are not accepted in a lot of places. It can be difficult to find ATMs, but most 7-Elevens and CitiBanks have them.
Avoid eating and drinking on the go. It's considered impolite to consume food or drinks while walking the streets. Plus, there are no trashcans on the streets so you'll need to hold onto any trash.
Leave time in your itinerary to wander. We stumbled across our favorite spots when we had time to just explore and discover. Pick a cool neighborhood to check out and see where the wind takes you.
Tipping is not customary in Japan. Some restaurants will include a service charge on the bill.
The taxi door will close automatically when you get out. You do not need to shut the door yourself. I had a hard time breaking this habit.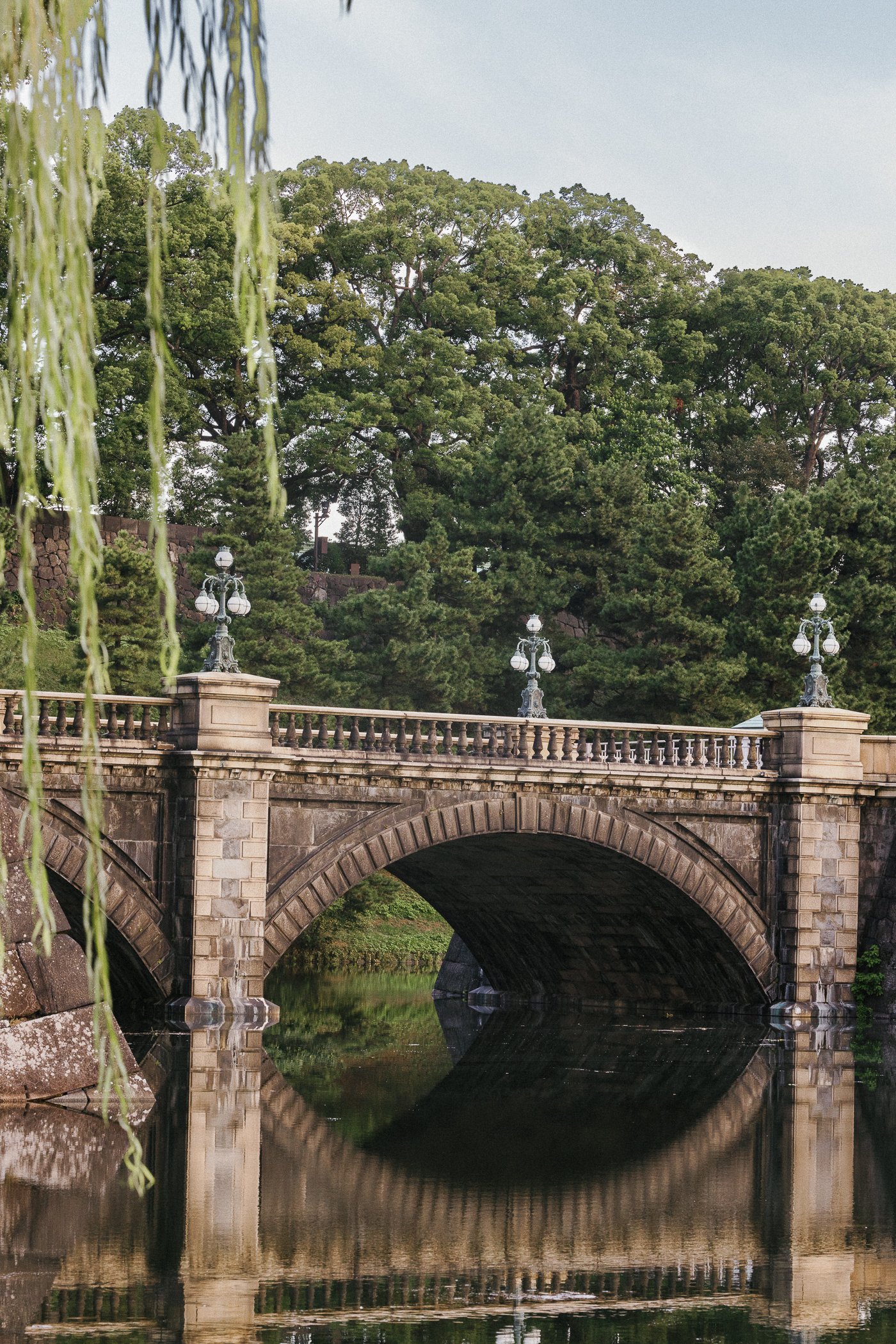 When to Visit Tokyo
Spring (March to May). This is the most popular time to visit Tokyo when the cherry blossoms are in bloom and the weather is mild and sunny.
Summer (June to August). Summer is hot and humid in Tokyo, but if you're not afraid of the heat this is a great time to enjoy the city outside the busy season.
Fall (September to November). While September is still pretty hot and humid, the weather begins to dip at the end of the month and the leaves will begin to turn.
Winter (December to February). Winter in Tokyo can be cold, but I would love to go back to soak up the holiday season and hit up a nearby ski mountain.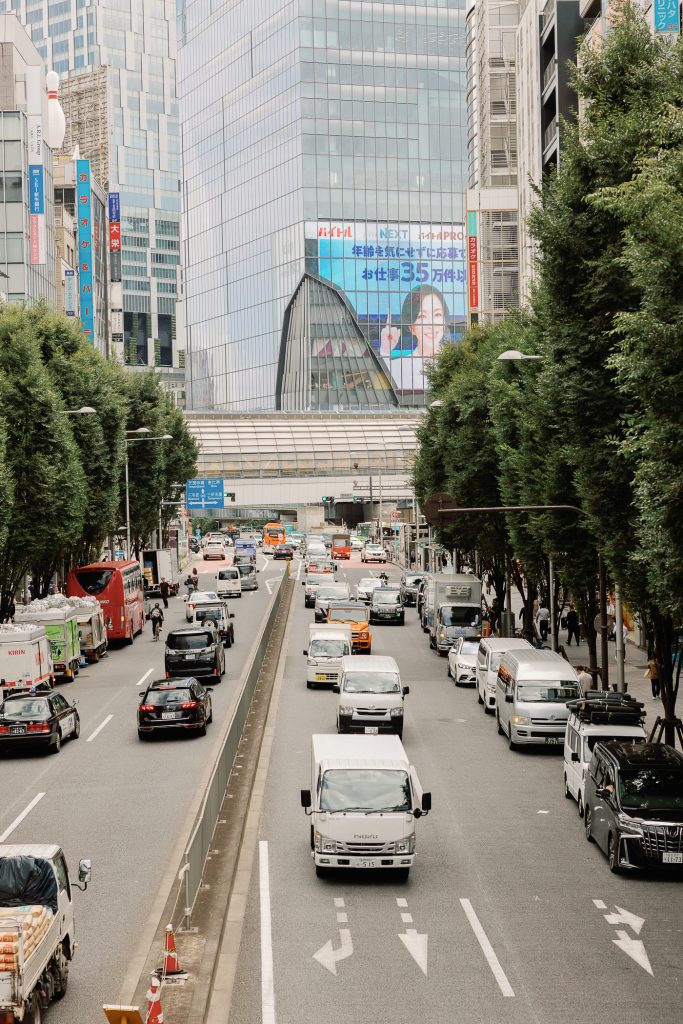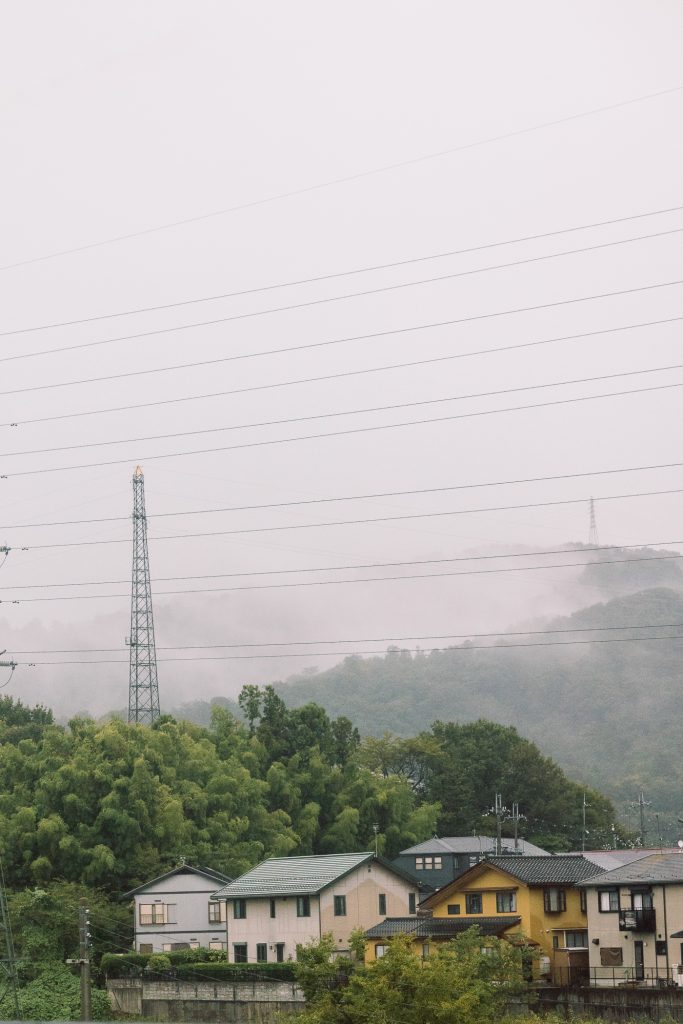 Getting to Tokyo
Tokyo has two major airports: Narita International Airport (NRT) and Haneda Airport (HND). While Narita is the main international airport in the city, Haneda is closer to the city center. Both airports are well-connected to downtown Tokyo by train, bus, and taxi.
Coming from Austin, we decided to fly in and out of LAX, and then fly directly to Tokyo. Once we got to LA, we took the direct overnight flight to Haneda. Our flight took off at 12:50 am PST (which was almost 3 in the morning Austin time), but our best bet was to stay up until we could pass out on the plane. This was difficult but worth it because once we landed, it was easier to adjust to the time zone.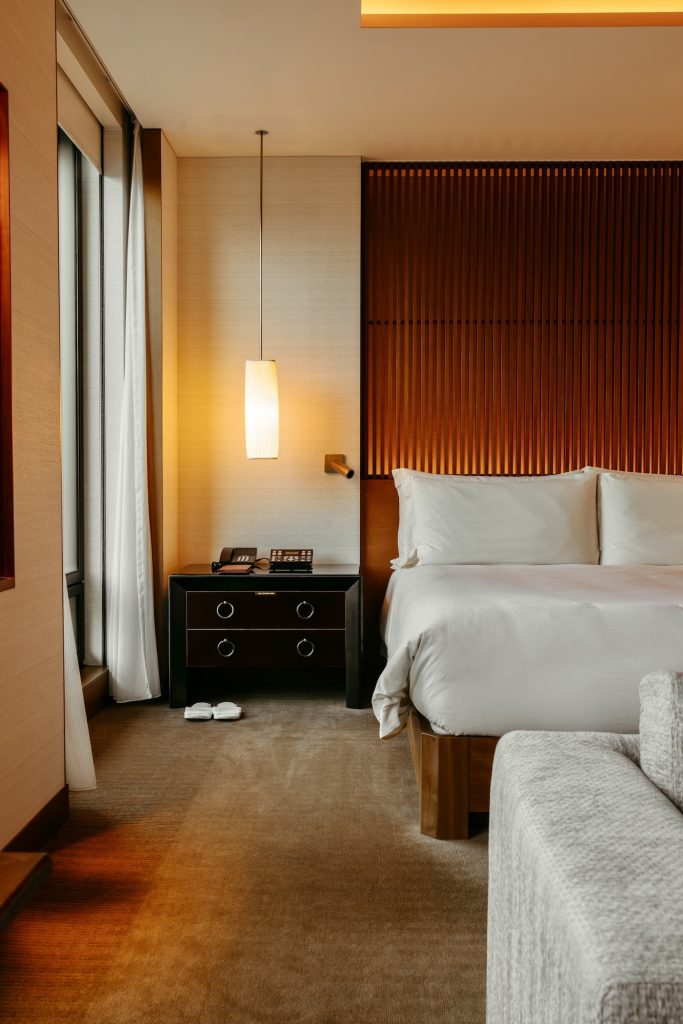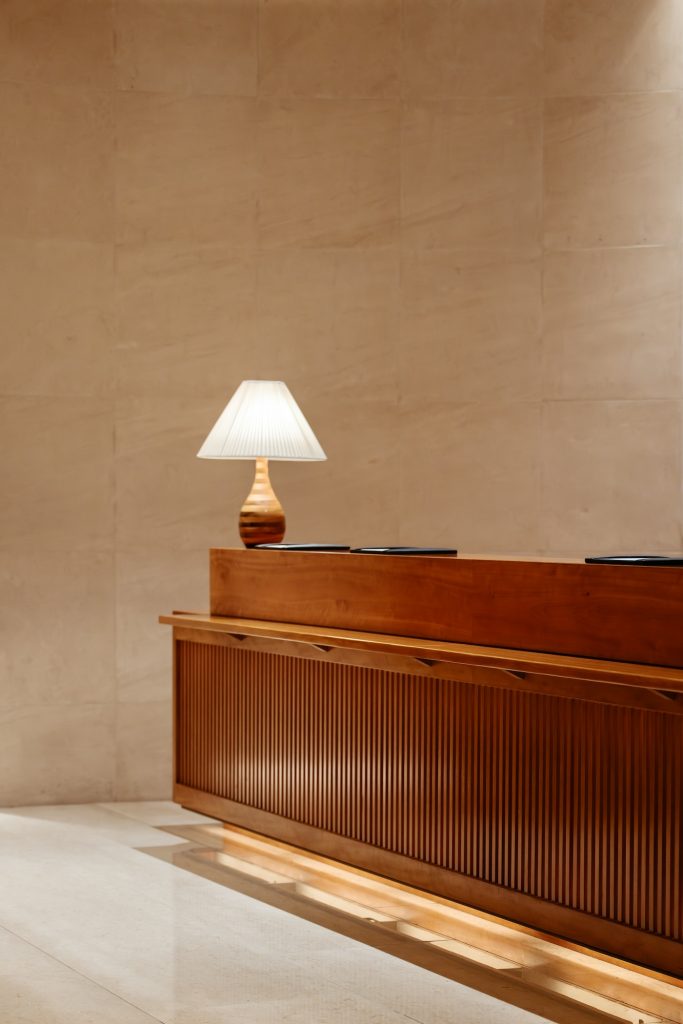 Where to Stay: Best Tokyo Hotels
Just like any major city, there is no shortage of amazing hotels in Tokyo. Depending on your budget and preferences, you may want to start by figuring out what neighborhood you want to be your home base and research hotels around there. If you're looking for a more luxurious experience, consider staying in the Ginza or Shinjuku districts. If you're looking for something on the more hipster/trendy side, the Shibuya and Asakusa districts have great hotel options.
Peninsula Hotel Tokyo
Centrally located and only a five-minute taxi ride from the Tokyo Central Train Station, the Peninsula Hotel was the ideal home base for our stay. The staff was incredibly warm and friendly, and the 23-story hotel boasts incredible views of Ginza and the imperial palace. The rooms are decorated in a mix of traditional Japanese and modern styles mirroring the old-meets-new vibe of Tokyo itself.
Highlights of our stay included the expansive indoor swimming pool, fitness center, and luxurious spa, and the daily breakfast is a can't-miss. We were grateful to spend our first trip to the city at such an iconic Tokyo institution.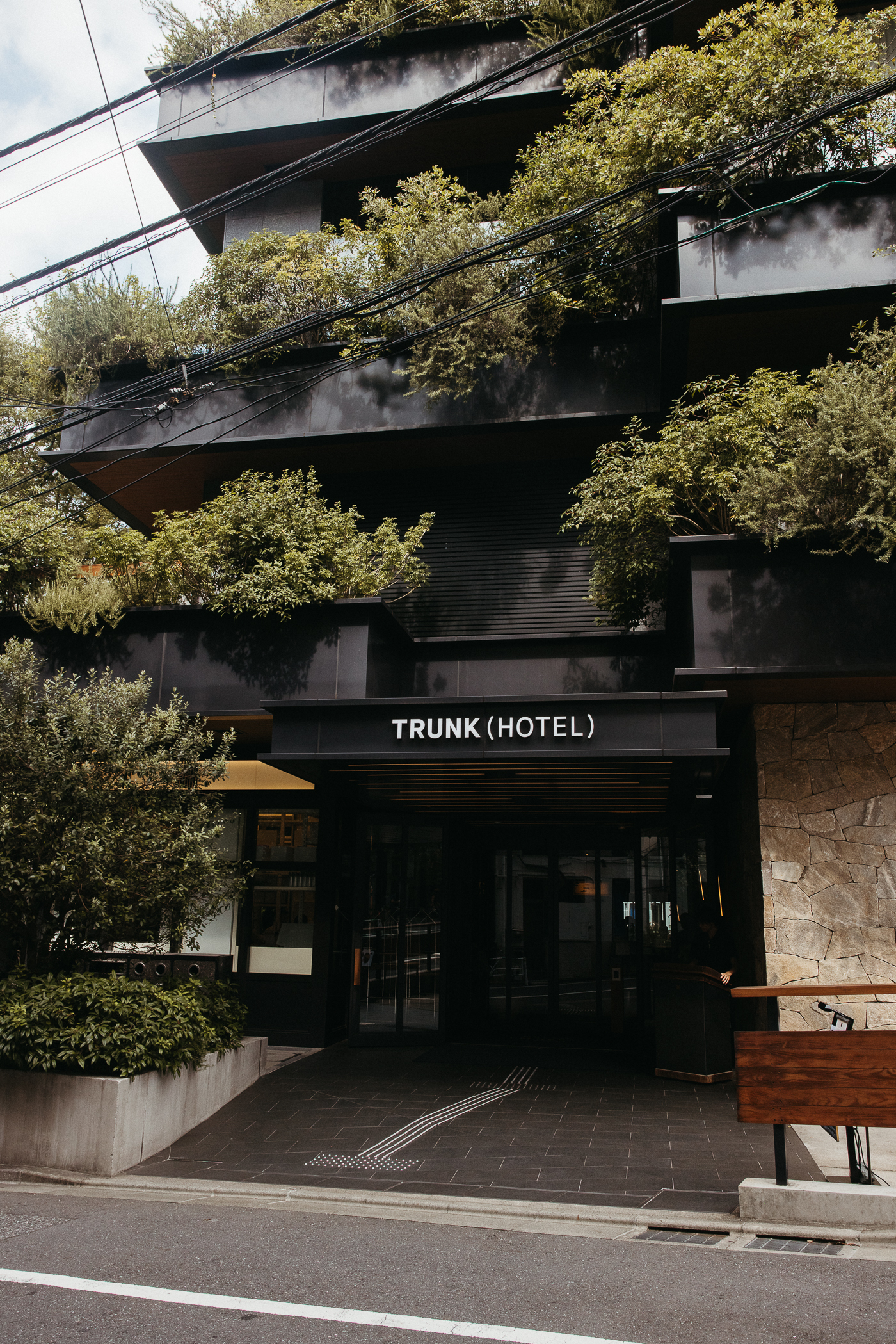 Trunk Hotel
This hotel came highly recommended by so many friends, and when we stopped by for a coffee we could see why. The lobby is trendy and buzzing with people working and hanging out. It's located conveniently in Shibuya so you're steps away from some of the most amazing restaurants and shopping in all of Tokyo.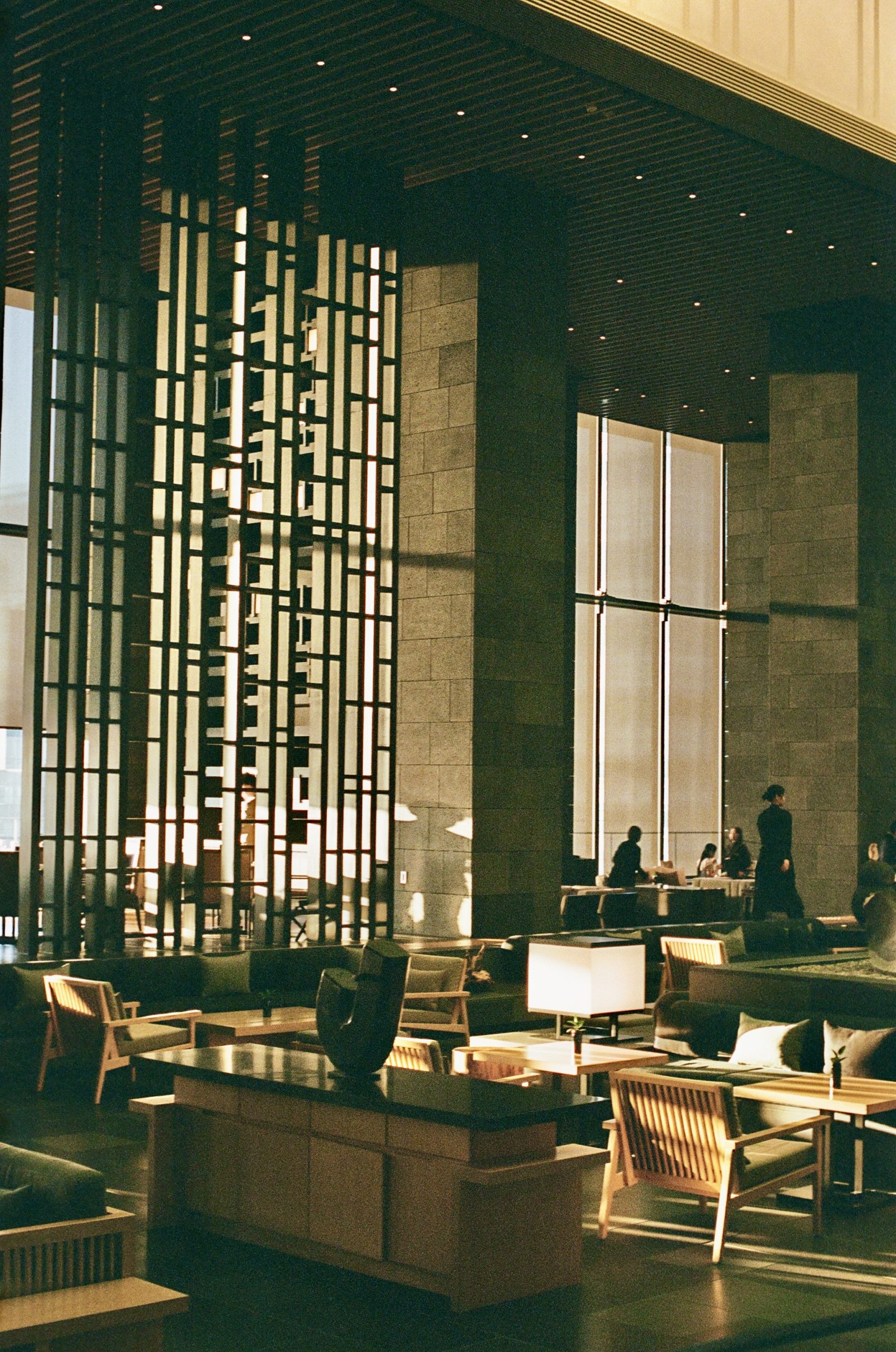 Aman Hotel Tokyo
If you're able to splurge, this hotel was quite impressive. Friends of ours who had stayed there said it was an over-the-top experience. We stopped by for afternoon tea and were blown away by the sleek, modern interiors and incredible service. It's located in the Otemachi district and near all major metro lines.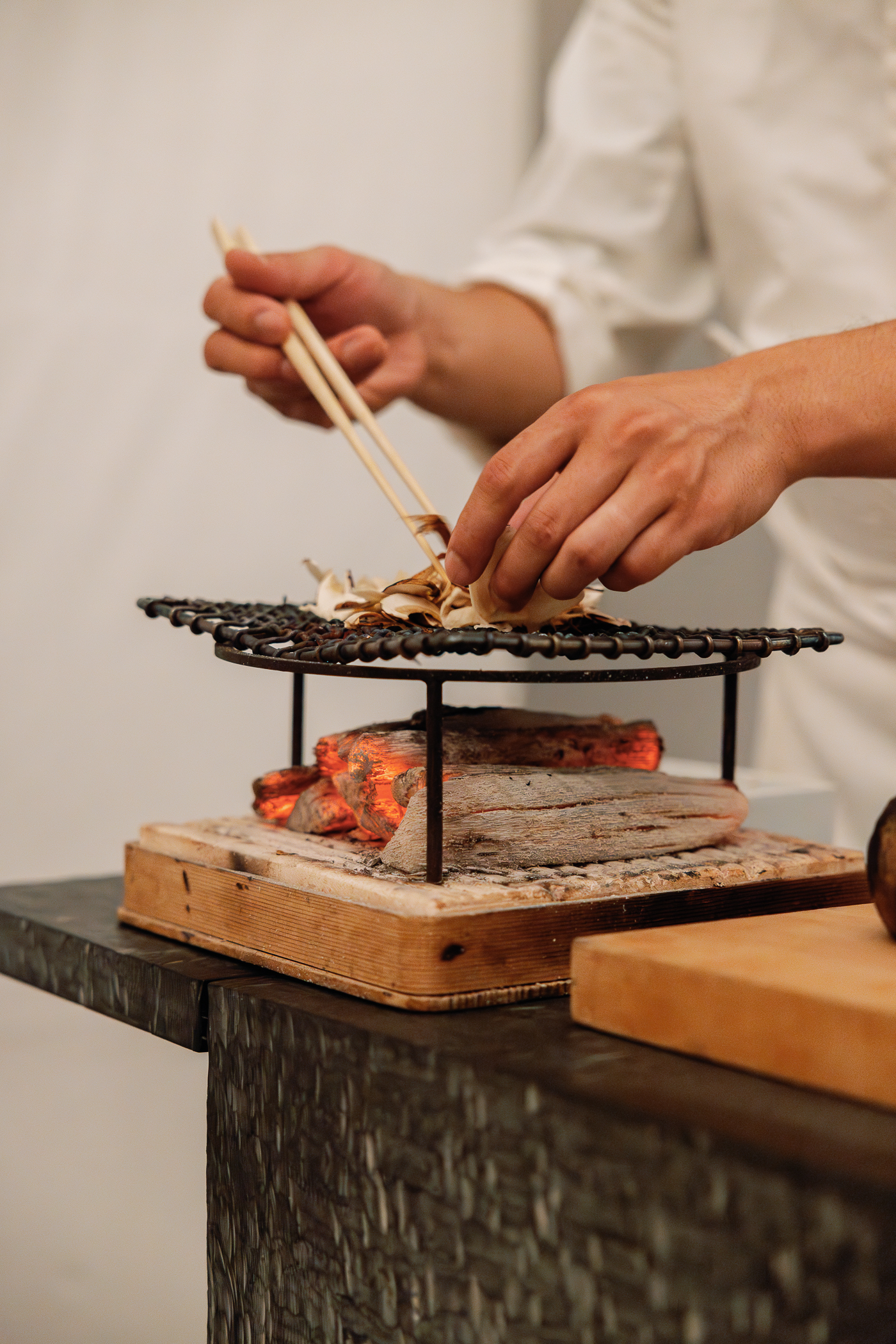 Where to Eat in Tokyo
Tokyo is a foodie's paradise, and it's tough to narrow down the restaurant options when you have hundreds of thousands of world-class restaurants to choose from. Definitely try to plan ahead and make reservations when you can, because a lot of the best restaurants are small and can only accommodate a few tables. If you have access to a hotel concierge, they're a great resource for recommending spots and helping navigate reservations.
Restaurants
Seirinkan and Savoy. Didn't expect to find the best pizza of your life in Japan? Neither did we. These two pizza restaurants are world-renowned and for good reason.
Eatrip. This place can be tricky to find but serves fresh farm-to-table dishes in an inventive way. The menu changes regularly based on what's in season.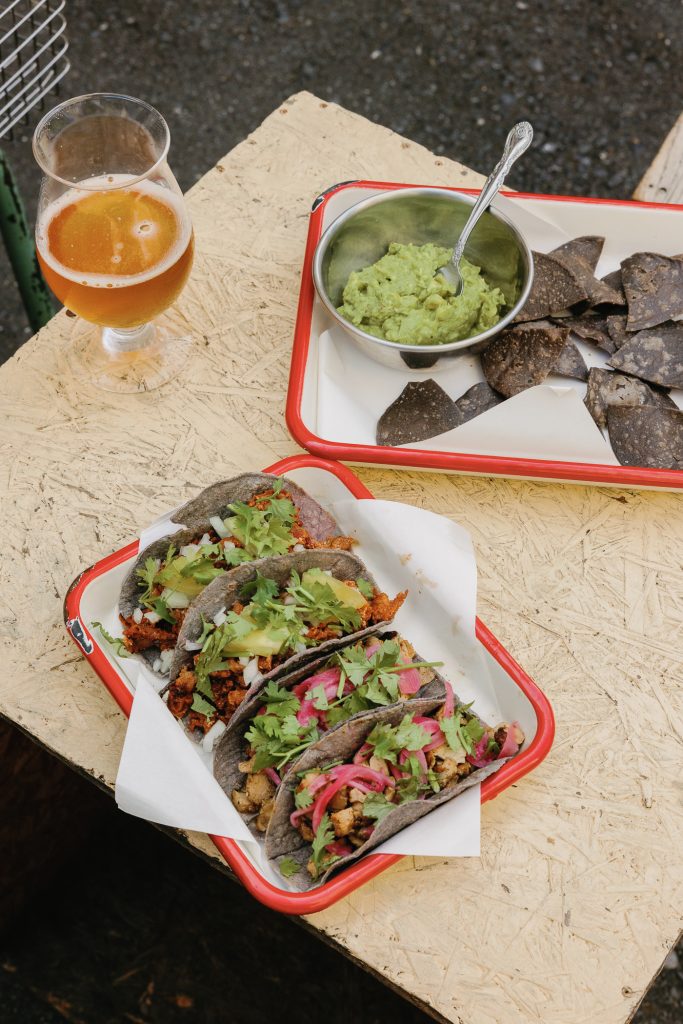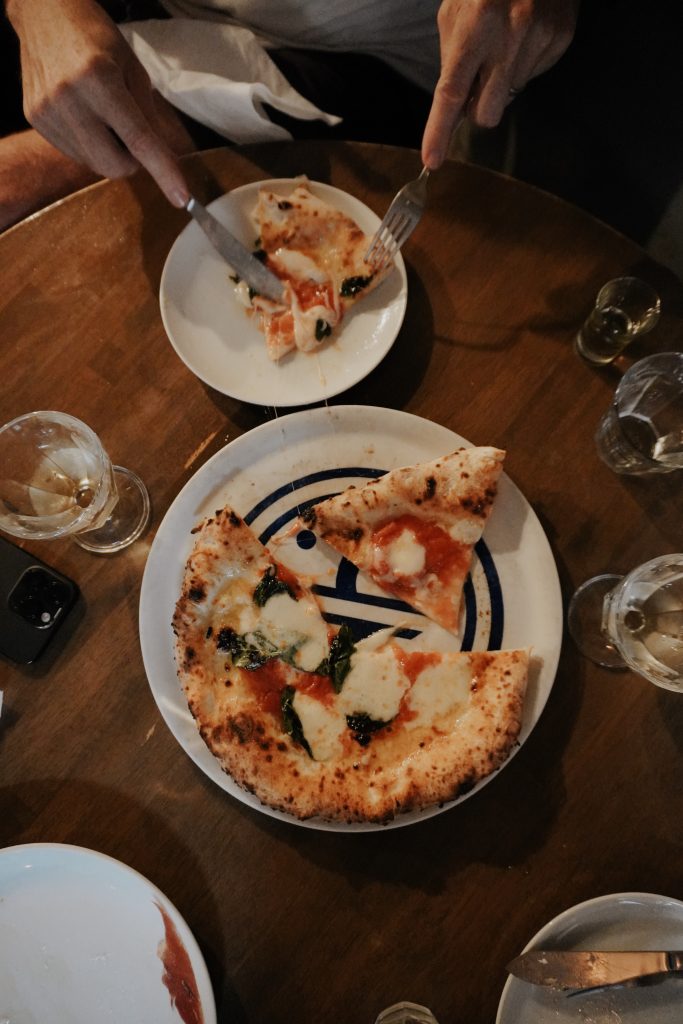 Ol by Oslo Brewing Company. When you've had enough Japanese food and your taco cravings hit, this tiny brewery in the heart of Shibuya has an incredible taco truck outside that even we Austinites were impressed with. Plus, the beers on draft are refreshing after a day of walking around in the sun.
Narukiyo. If you're looking for fun, hilarious vibes, and great Japanese food, this is your spot. There is no menu at this restaurant and the food is served Omakase style, so they'll keep bringing it out until you tell them you're done. The best thing we ate was the grilled Wagyu beef.
Yakumo Saryo. When we asked a friend who's traveled to Tokyo many times what her favorite restaurant was, this was her answer. Previously a private club, this restaurant was reservation-only and Omakase style. Many of the dishes are prepared right next to the table and the interiors are beautiful.
Sushi Ginza Onodera. We didn't get a chance to eat here but we heard this is a great spot for some of the highest-quality sushi in all of Ginza. It's open for both lunch and dinner but reservations are required.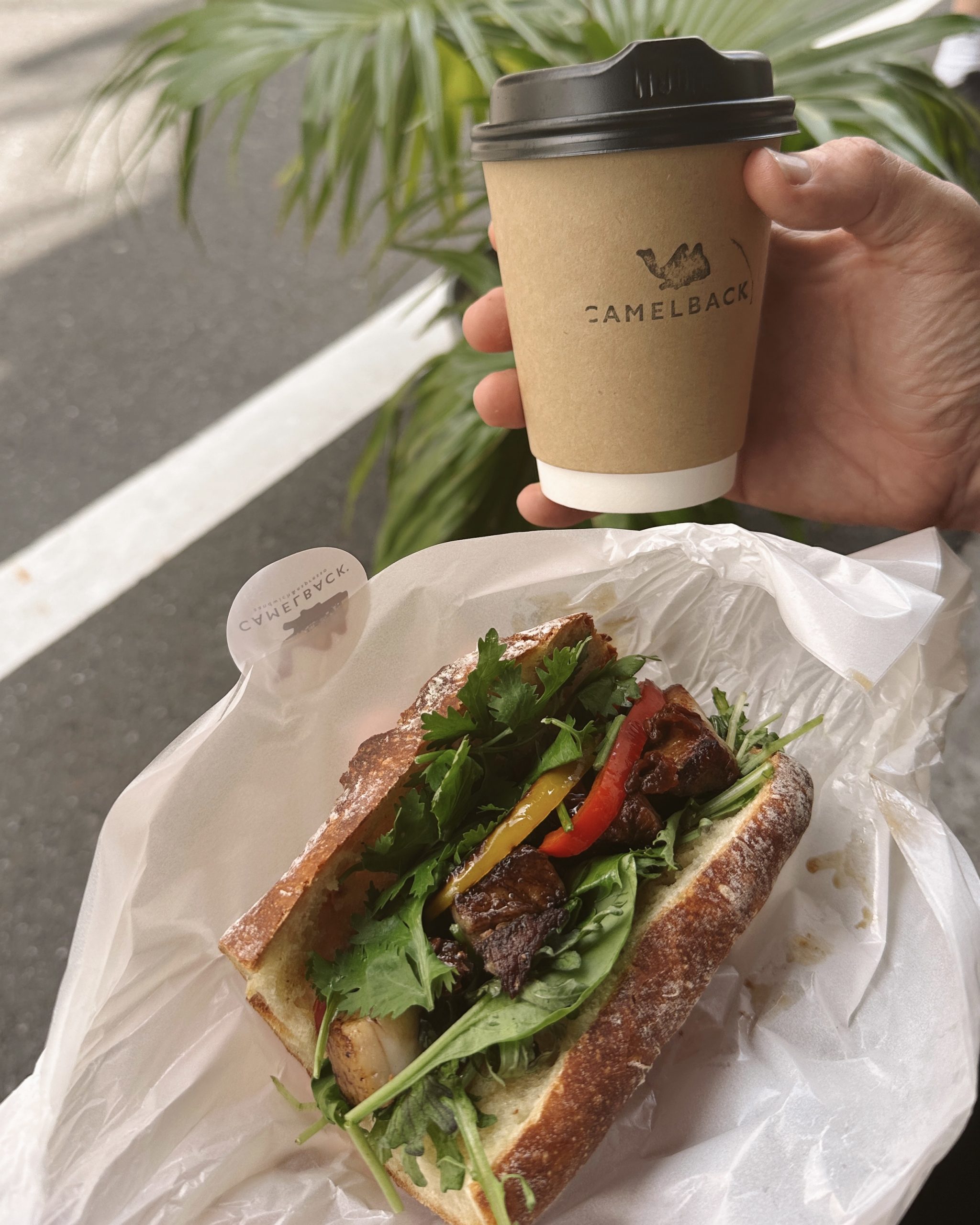 Tsukiji Fish Market. A global hub for seafood, this is where all of the sushi chefs and five-star hotels come to source their fish. It's one of the largest and busiest fish markets in the world and the outdoor area is said to be a great place to buy fresh seafood, produce and other Japanese goods.
Fuku. Located in Shibuya, this Michelin-starred restaurant is consistently ranked as one of the best in Tokyo. We didn't get to eat here but I've heard great things about their innovative dishes like the foie gras and wagyu beef tataki.
Kondo. Another Michelin-star restaurant serving some of the best sushi and tempura around. The restaurant only has 10 seats and every guest is served by the head chef himself.
Yakumo. This restaurant in the Aoyama district is a great option if you're looking to enjoy traditional Japanese food including sushi and kaiseki cuisine.
Maisen Aoyama. This restaurant was recommended for its high-quality tonkatsu (deep-fried pork cutlets).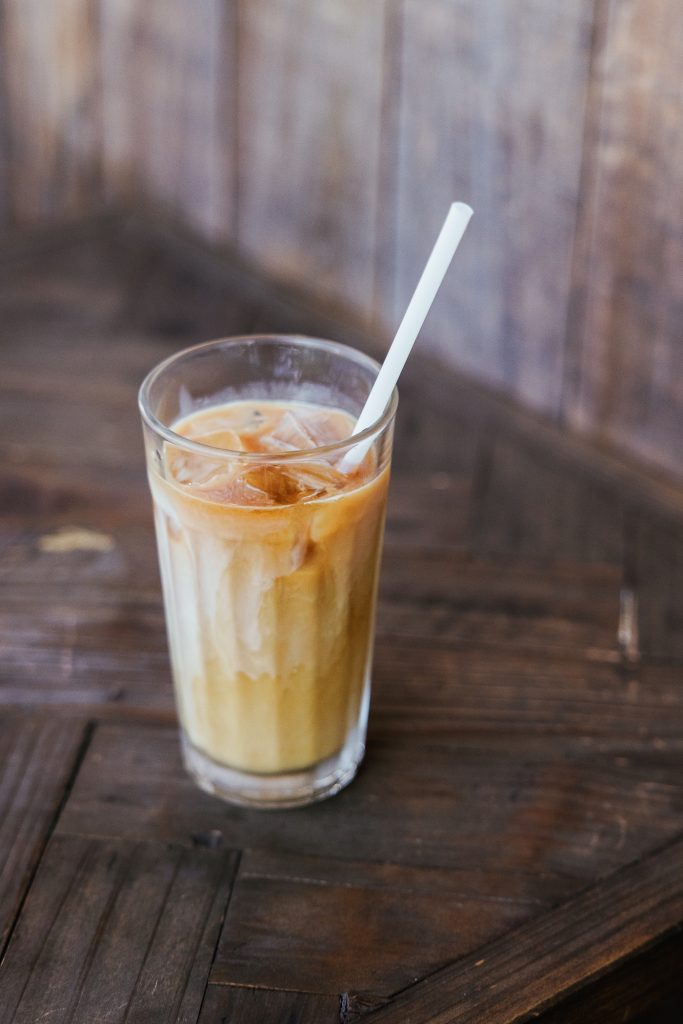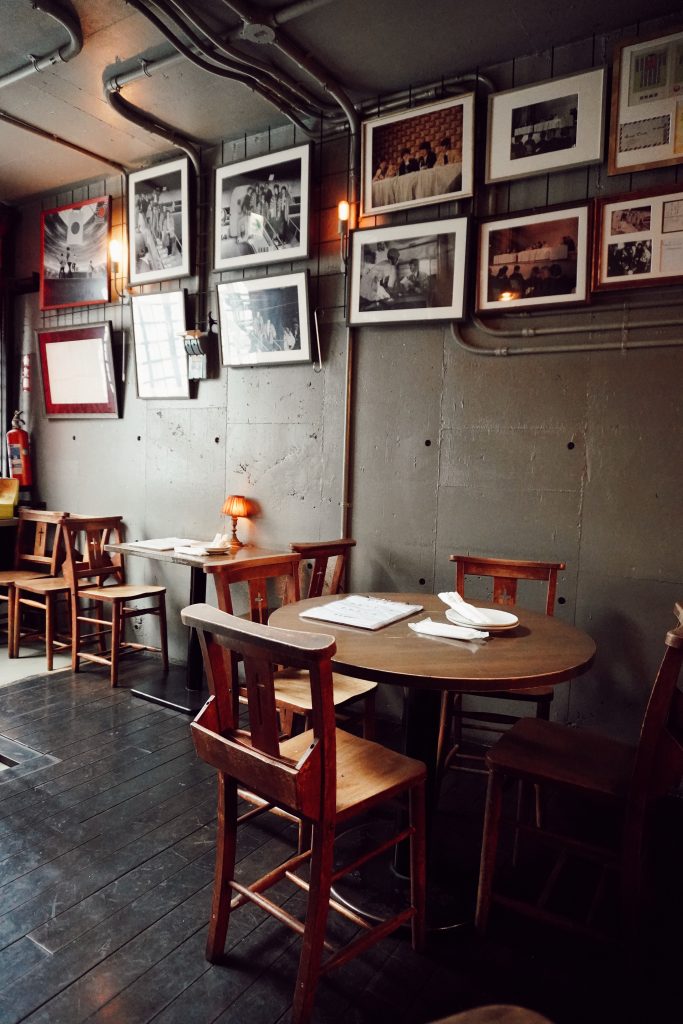 Cafés and Treats
Banana Juice. After plenty of Japanese food, I was craving a smoothie—and banana juice was the closest thing. Stop by this tiny shop tucked into an alleyway in Ginza and order one of their banana-based blended concoctions for a healthy milkshake-like treat.
Path. A French café that serves coffee and pastries during the day and delicious European-inspired cuisine at night. Camille loved the croissants at this little café and the woman knows her croissants.
Chatei Hatou. A cozy café with coffee and pastries that gives off an old-world vibe. Come here for the slow-drip coffee and nostalgia.
Camelback. Tiny take-out café with Brooklyn vibes and the MOST incredible sandwiches and coffee.
7-Eleven. Trust us. The 7-Elevens in Japan are impressive. You can find some amazing steals when you peruse the aisles.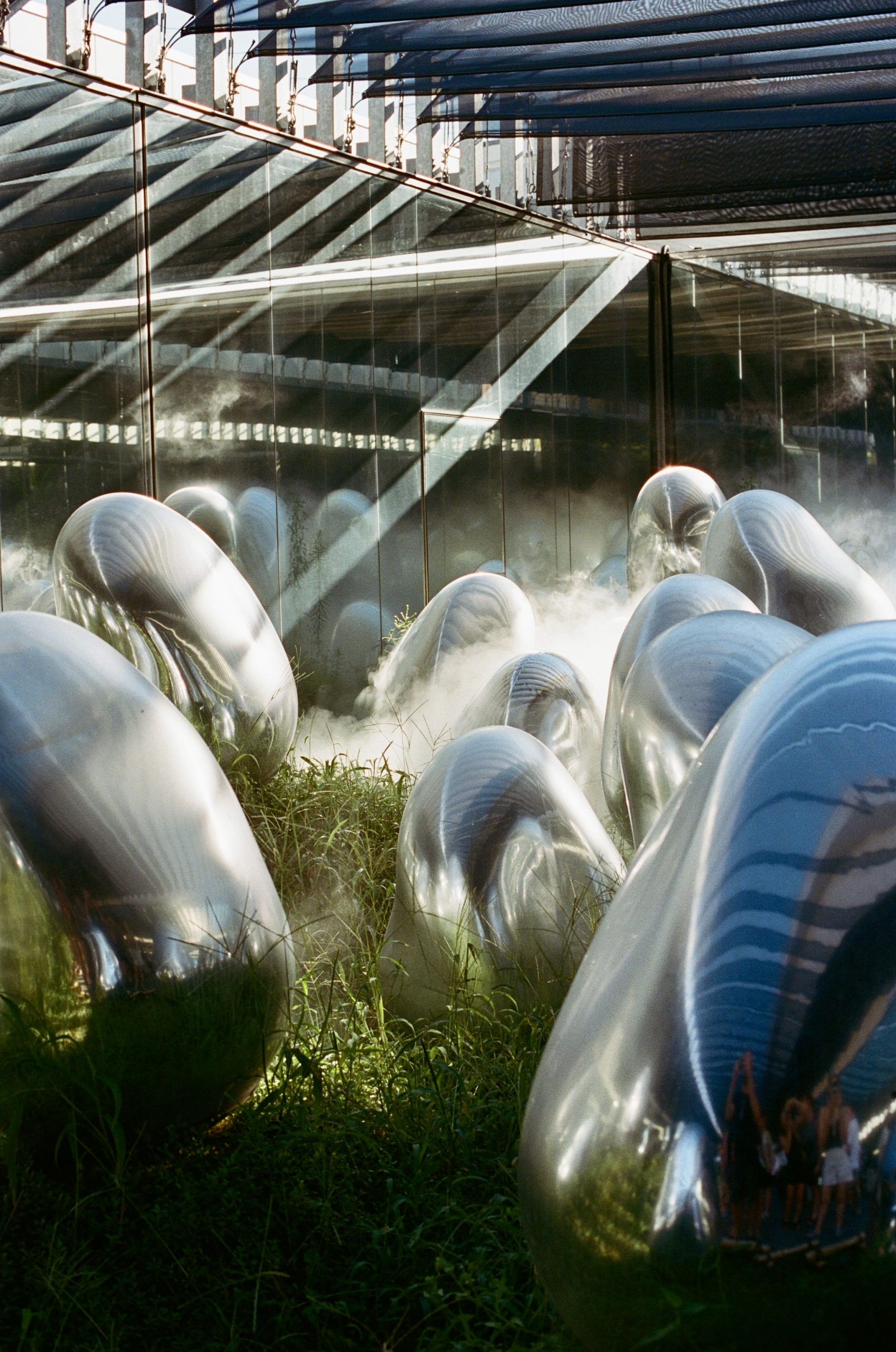 What to Do in Tokyo: The Sights
Art Galleries
Mori Art Museum. A contemporary art museum with rotating exhibitions. This is a good one to dip your toes into the modern art scene in Tokyo and can be explored in 1-2 hours.
National Museum of Modern Art. Founded in 1952, this museum holds an impressive 100,000+ works of contemporary art. If you're an art lover this is a must-stop.
TeamLab Planets. If you're looking for a more immersive art experience, TeamLab Planets is a digital art museum that's fun for any age. My husband and I got to experience art in a whole new way at this museum. Try walking through the rainbow water barefoot or wading your way through a room completely made of foam.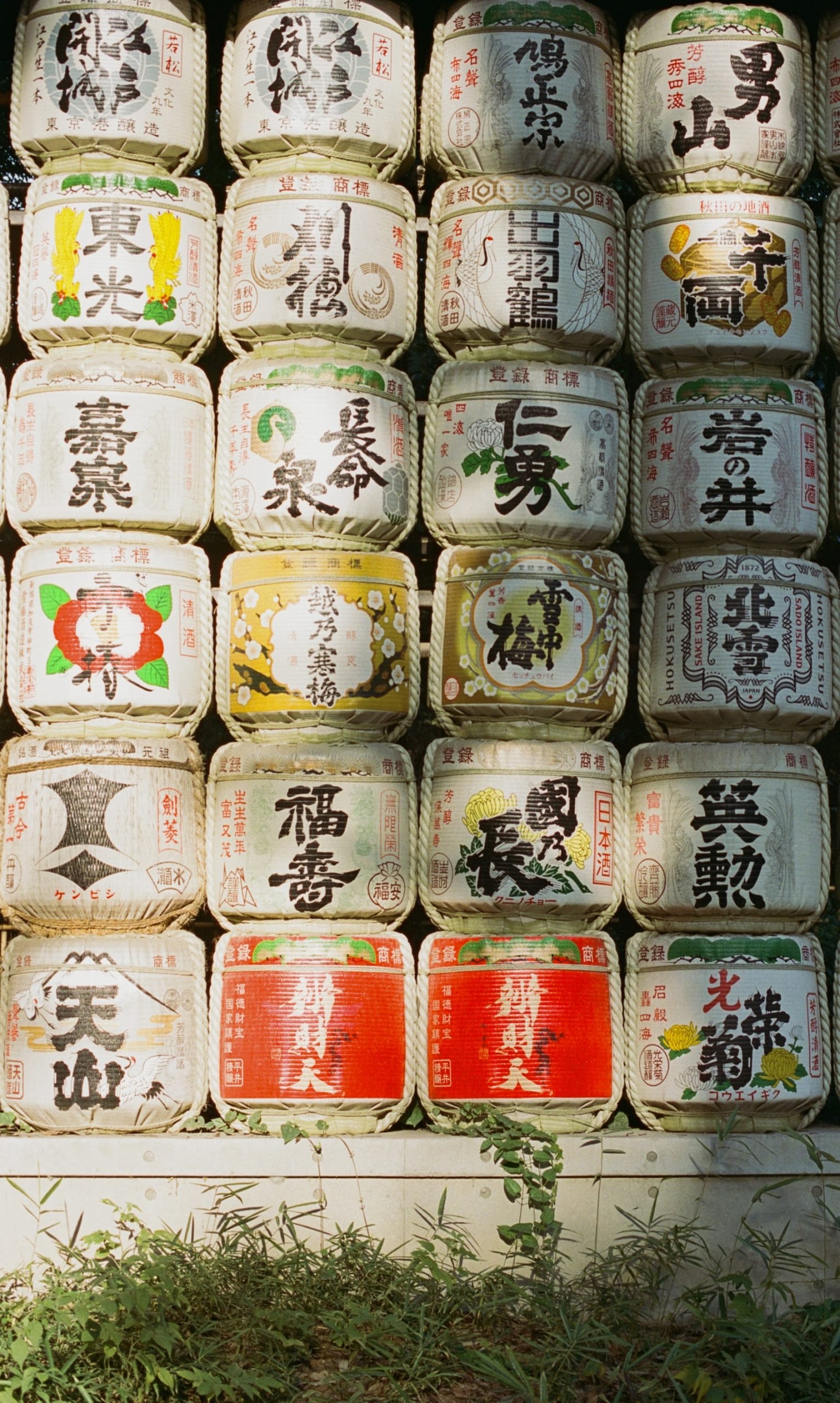 Temples and Shrines
Meiji Shrine: While Tokyo is a modern metropolis, it's still filled with rich history and historical sites. The Meiji Shrine is one of the most popular and lies in a forest in the heart of the city. It was completed in 1920 and the grounds cover over 170 acres with beautiful walking trails. It's the perfect escape from the hustle and bustle of the city.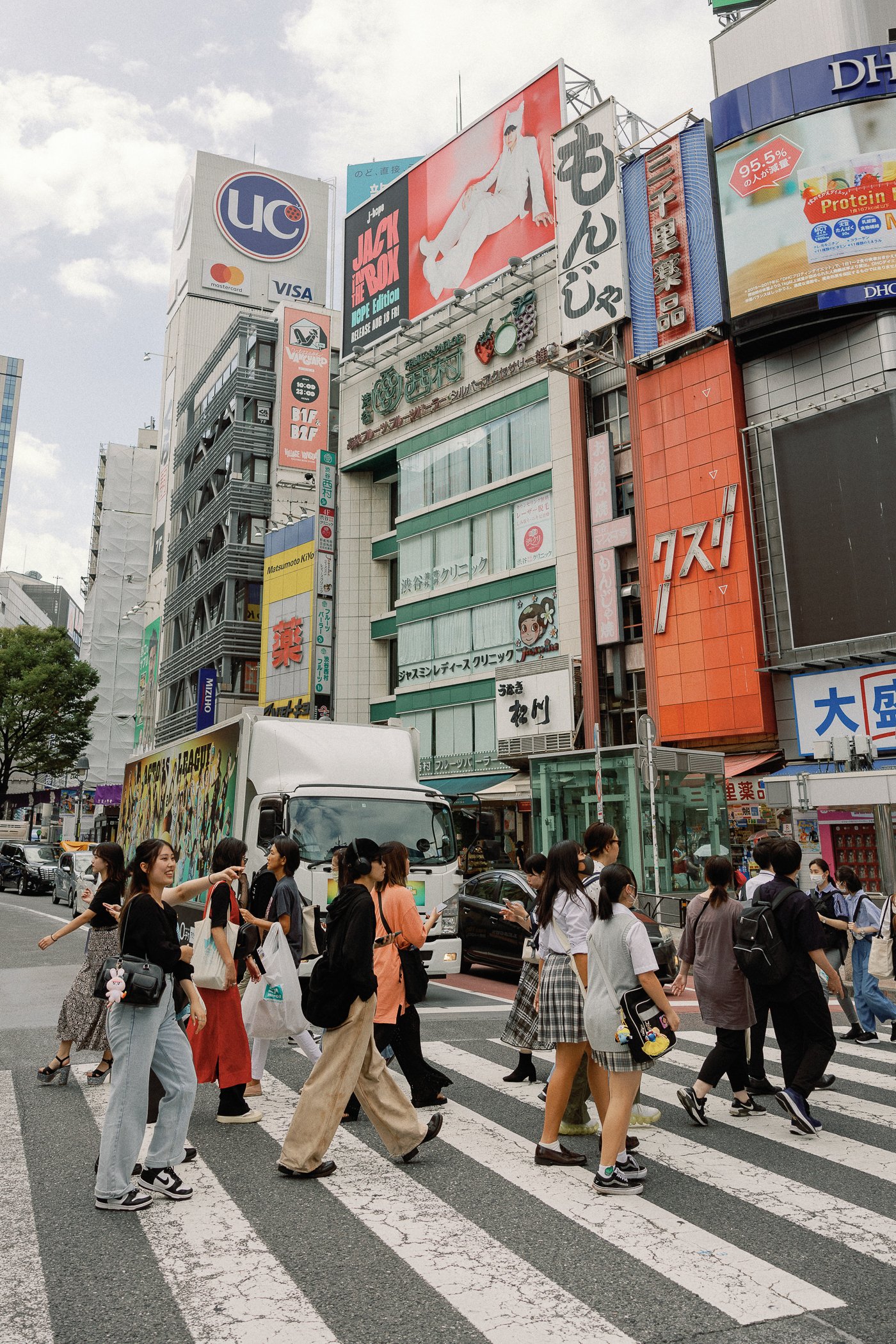 Go to a Sumo Tournament
One of my biggest regrets from the trip was not attending the Sumo national championship tournament that was going on while we were in Tokyo. I've heard from friends that this is an unforgettable experience and I plan on attending one next time.
Visit Shibuya Crossing
Shibuya Crossing is one of the busiest intersections in the world and lies in the middle of one of the most popular shopping districts. At any point, you can see thousands of people crossing the crosswalks at once. It's a bit chaotic at times but a great way to experience the energy and excitement of the city.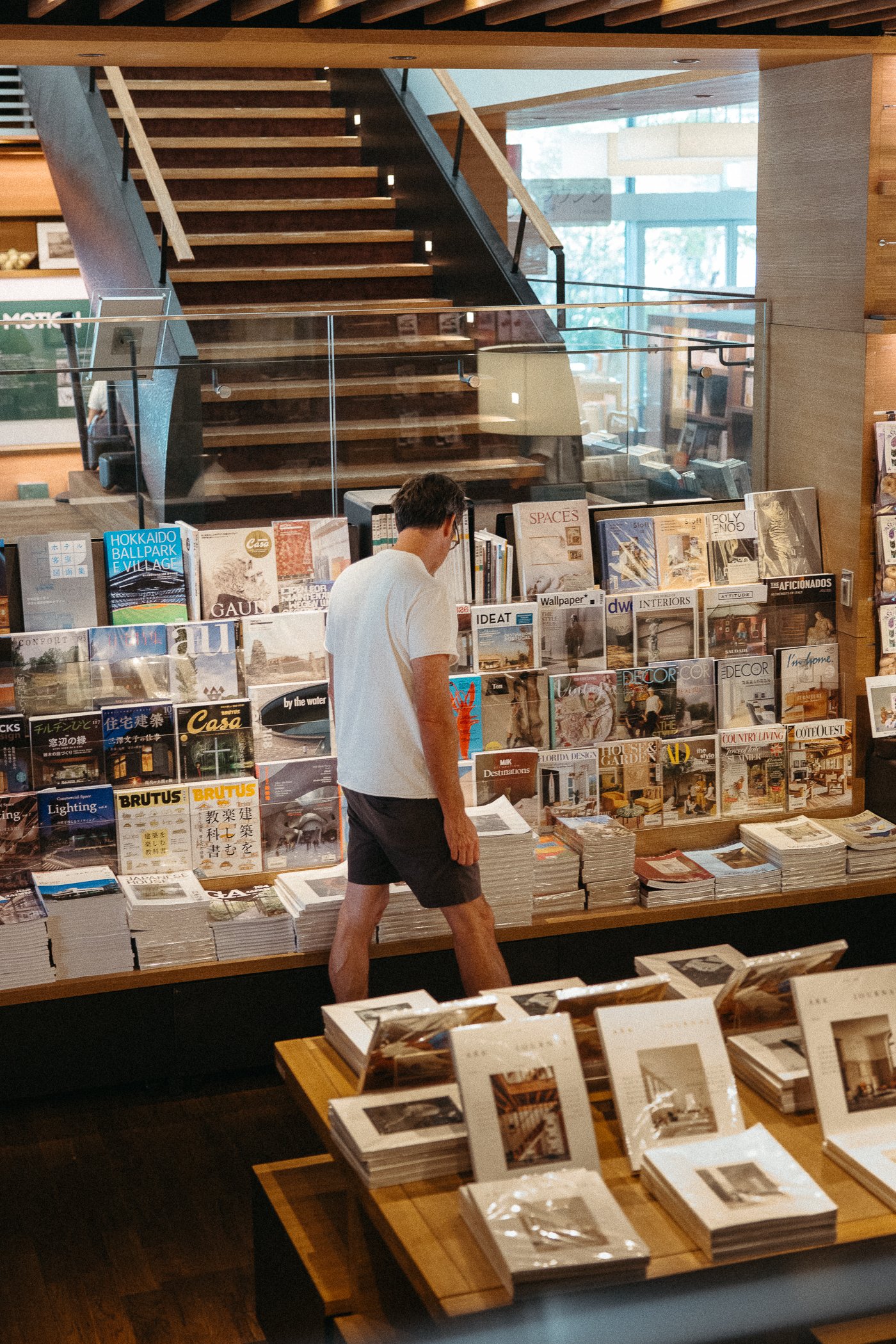 Shopping
Daikanyama T-Site. This is a shop to get lost in. It's also an architectural gem with stunning design, a gorgeous café, and rooms lined with books, stationery, kitchenware, and more. I could have spent hours in this store.
Beams. This Japanese clothing store is filled with stunning men's and women's options. Camille and Adam both found great pieces here.
Ginza. This neighborhood is known for high-end shopping and luxury goods. You can find everything from designer clothes and handbags to fine art and jewelry.
Harajuku and Shimokitazawa. Stumble upon vintage shopping, streetwear, and trendy cafés and restaurants.