Recently, my partner and I entered a "season of savings," as we're prioritizing upcoming travel, future home-related furnishings, etc. It's no easy feat for two hard-working people who love to dine out, go to shows, and lean into fun. Date nights for us always feel like an adventure. So, rather than make this time of reigning it in feel restrictive or boring, we've made it into a fun challenge. Whenever we go out together, we can't spend more than $50. If you've tried recently, this is a bit harder than it sounds. That's why we've gotten creative with cheap date night ideas that keep the adventure alive—just on a budget.
But after experimenting a little, we've found that with a little out-of-the-box thinking, when we're tasked with planning a day we know we'll each love, it's that much more intentional and meaningful. Not to mention, I love the mystery and surprise of seeing what my partner chose for us. 
Featured image by Michelle Nash.
12 Cheap Date Night Ideas That Are Oh-So Special
The list of options is truly endless, and the most important part is to have fun with it! Remember, it's ultimately the time you spend together that matters the most. Whether you're in a season of savings too, or simply up for the challenge, discover my favorite cheap date night ideas to get you started. What are you adding to your under-$50 list?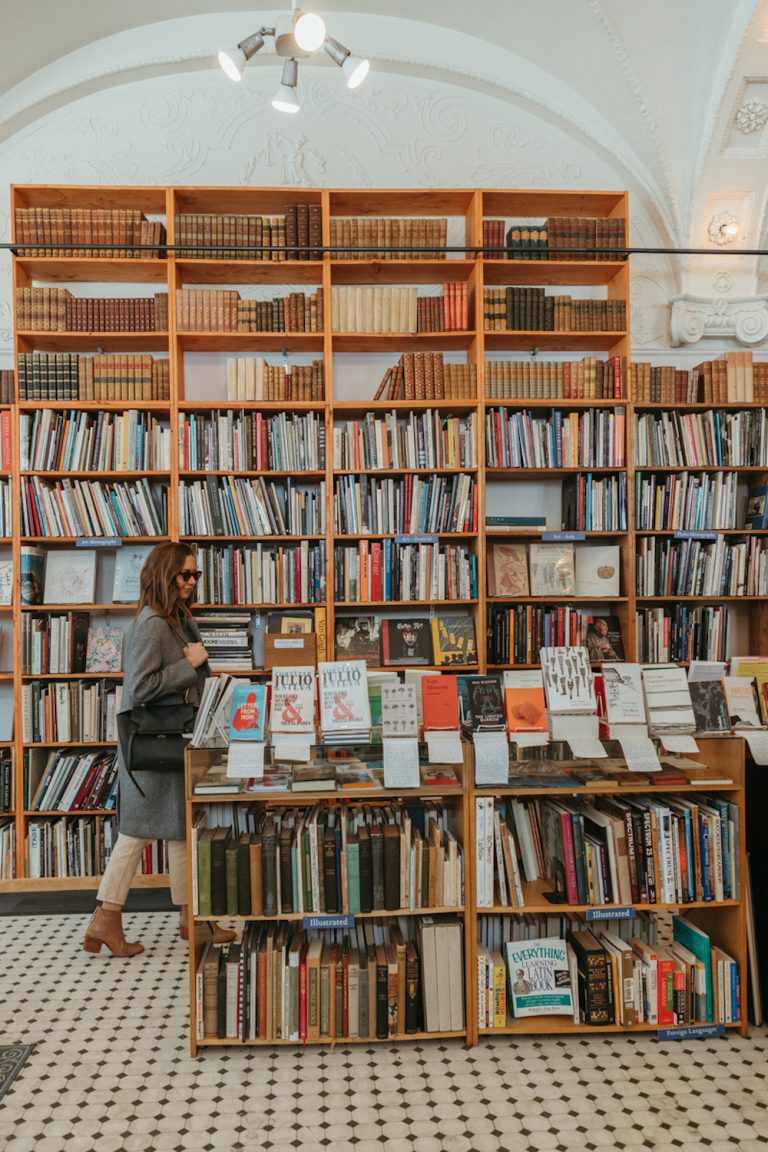 Visit a Bookstore
When you get to the bookstore, each of you has to pick out a book that you think the other person would love or that speaks to you. My partner is a voracious reader so recently before I left for a trip, I walked into a bookstore with no agenda other than finding something I thought he'd love. I came across Raw Dog by comedian Jamie Loftus. He LOVES hotdogs and comedy, so it was a perfect match. 
Go to a Burlesque Show
Last January, Dita Von Teese was in Austin for a show at the Paramount Theater. It was spicy, sexy, and such a blast. Chances are if you have a theater scene in your city, there's a burlesque show you can catch. 
Hike with a Picnic
If you're in Austin, I'd run over to Foxtrot Market on Burnet, grab a bottle of wine (or not!) and snacks, and then head to Mount Bonnell. Go around sunset time to hike up the stairs and watch it from the top. It's stunning. Of course, you can do this with any nature area or walking paths in your area.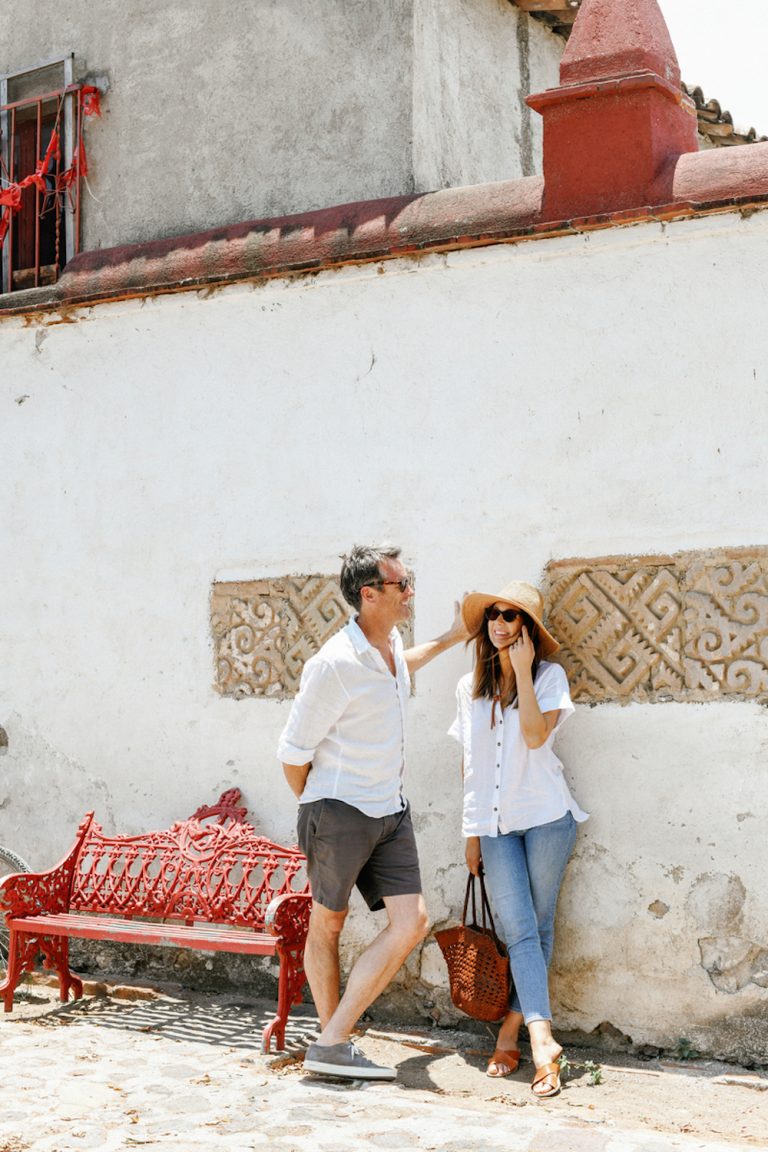 Coffee, Walk, Museum
Cheap date night ideas can always transition to the early hours. For those who prefer mornings and something alcohol-free, grab a coffee and head out on a walk to a nearby museum. 
Bowling or Bingo
A true classic. I you're lucky, either place usually has cheaper bites and drinks letting you at least get one good game and a bite to split. 
Volunteer
Find an organization you're both into supporting, or better yet, each of you chooses one that you'd like to support. Instead of using that $50 towards your date, donate it back to the organization.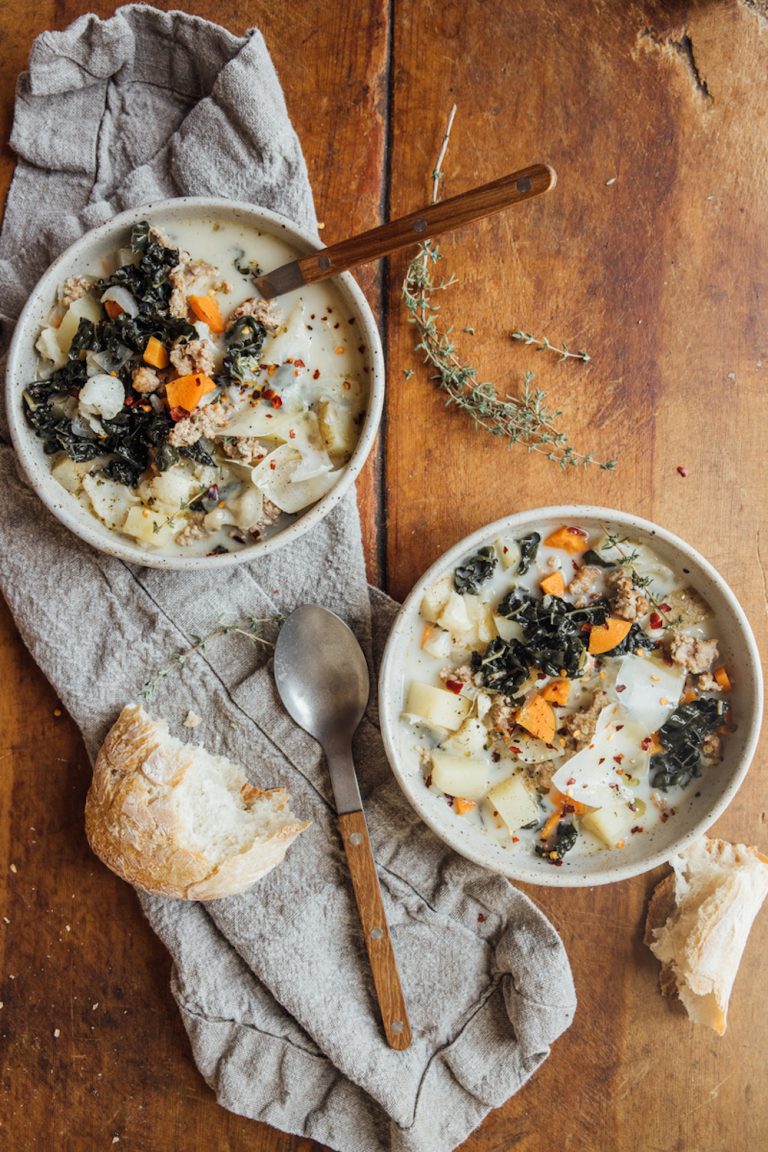 Night in Cooking
Nothing too novel here, but I love the idea of picking a recipe I know my partner would devour, and then putting him in charge of the playlist while I cook. We both get a little bit of a surprise and hopefully, he'll add some romantic song we can dance to in the kitchen, which we actually do from time to time. 
Go Dancing/Two-Stepping
Two of my all-time favorite places in Austin for dancing are The Broken Spoke and Donn's Depot. Donn's is right down the street from me and for $50 we get: cover fee, a few drinks each, and a little extra to tip the band playing. I love being on the dance floor with all ages and I swear you will not find a person NOT smiling on the dance floor. Plus, dancing is a beautiful way to get closer to your partner.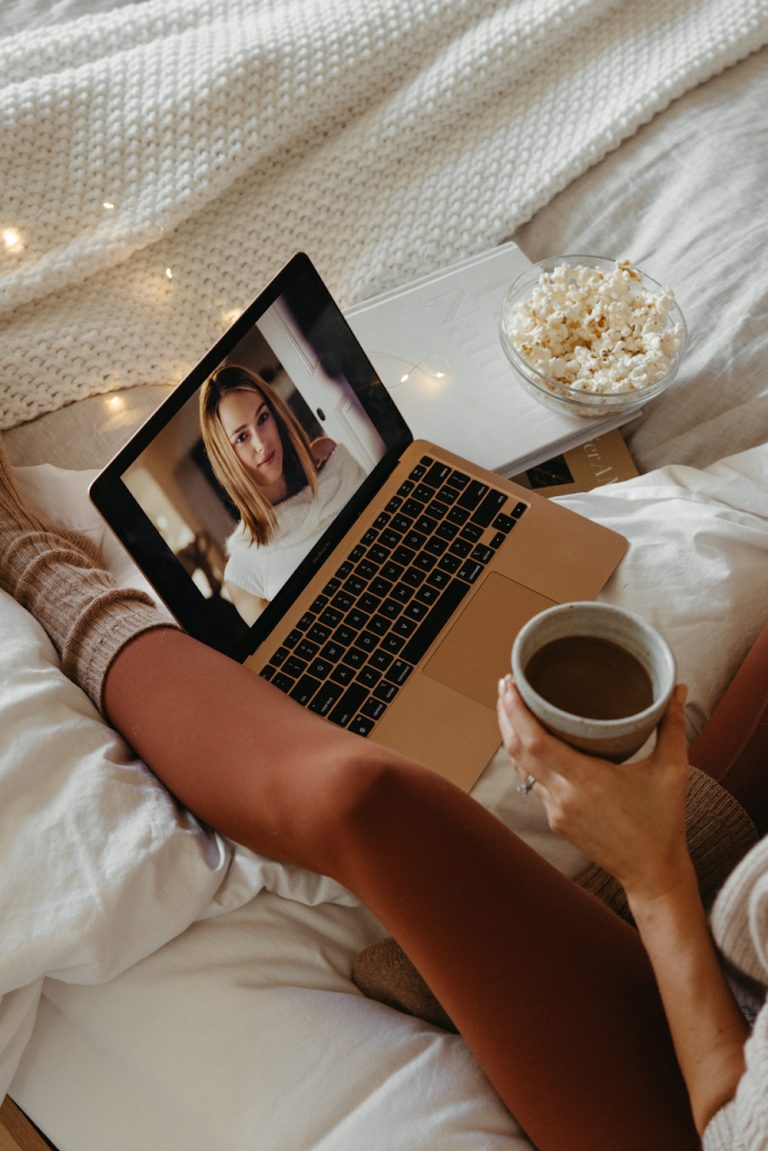 Tie-Dye Old T-Shirts + Movie Night
This one is a total throwback. If I were choosing the movie it would probably be Teen Wolf or Troop Beverly Hills. Without pause, he'd pick Rad. But we'd probably both align on Heathers at the end of the day. Anyway, grab an old t-shirt and make an evening of it tie-dying, watching a movie, and ordering in pizza. It's chill, laid-back, and adds the element of surprise as you never know how your shirt will turn out. 
Learn a New Game Together
This really could be "learn anything new together." I love the novelty that comes with trying something new for the first time and having that element of discovery together. There are SO MANY games I haven't played, but recently, my partner and his kids brought their Nintendo Switches on a family vacation, and low and behold, I caught myself playing until 2 a.m. almost every night. (And, to be clear, having the time of my life.)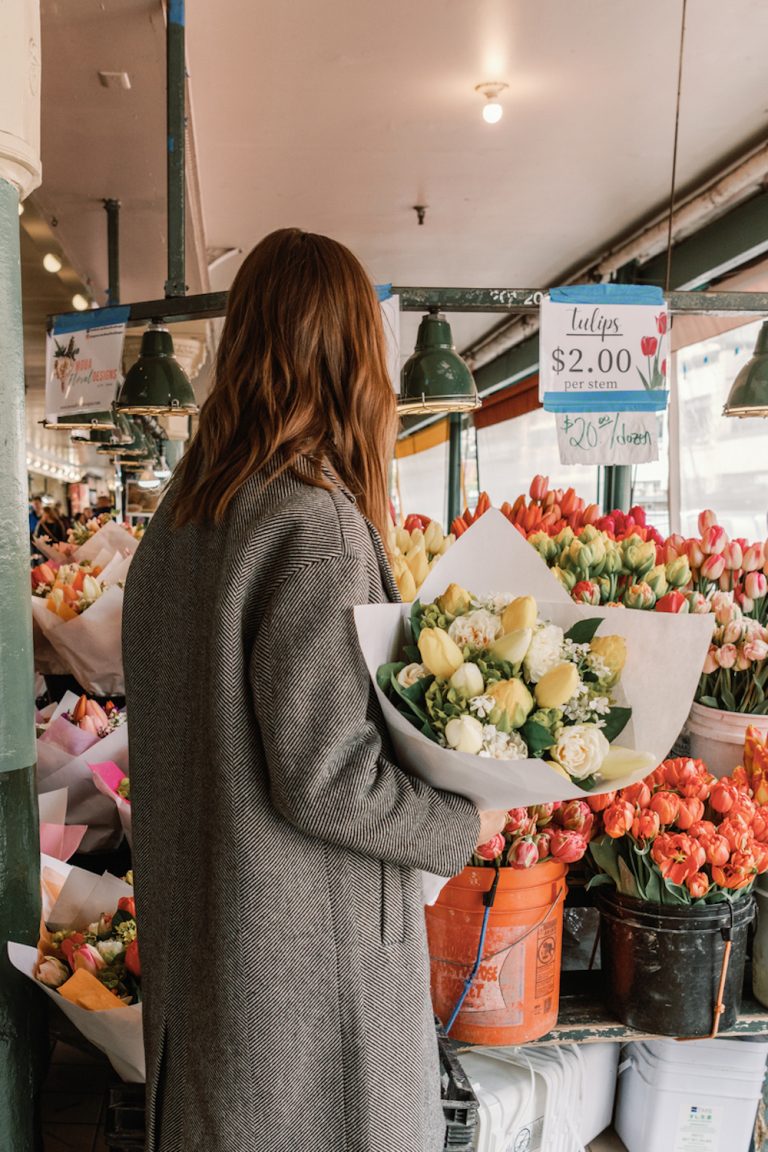 Visit a Farmer's Market 
You've got $50 and have to come up with something to make for dinner without going over your budget. While this might be stressful to some, for me, it's exciting to think about what my partner likes and how I can get creative for him. 
Pay it Forward
This could go so many ways. Spend the $50 cooking a meal or using a food delivery service for a sick friend or new mom. Put together care packages for kids in the hospital. My partner's sister's family recently found out their 6-year-old was diagnosed with Leukemia and I can't imagine how much it would light the little one up to have a surprise drop-off of toys.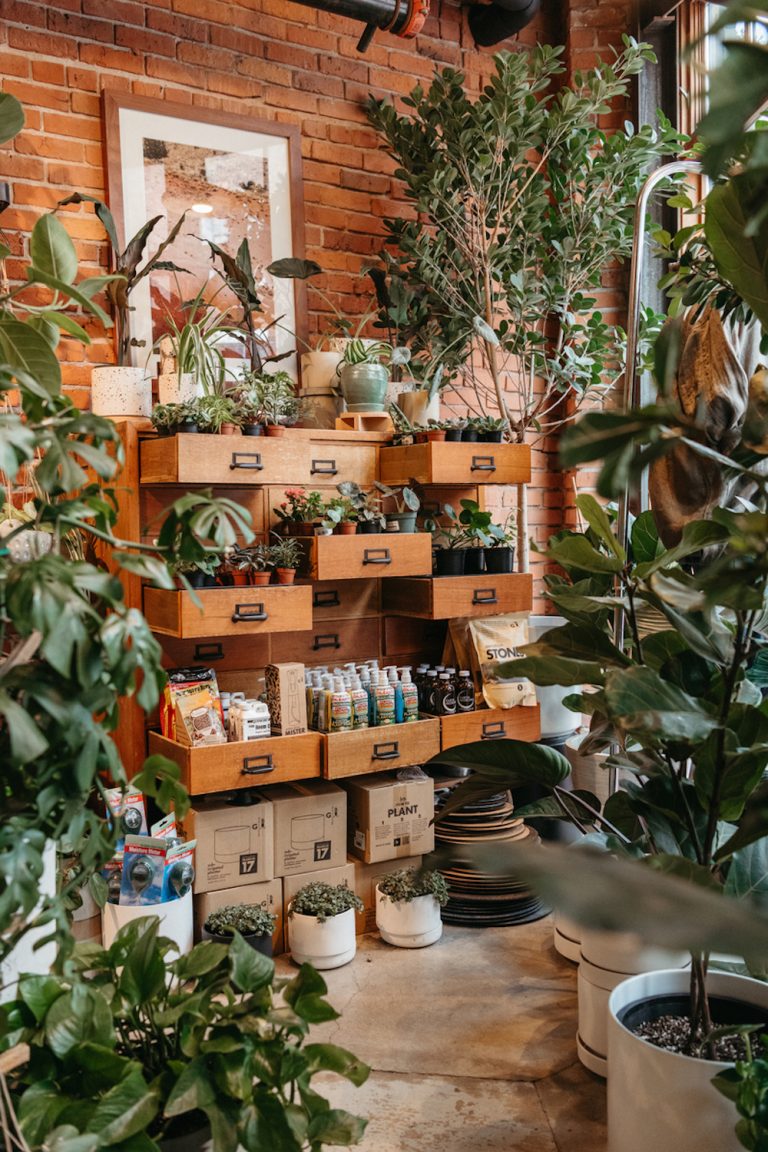 More Cheap Date Night Ideas We Love
When it comes to dating on a budget, with only a little to spend, you're invited to get a little more creative—and have all the more fun because of it. Ahead, we're sharing more of our favorite cheap date night ideas that'll have you counting down until Thursday (or Friday, or Saturday… ) every week.
Explore a plant store. I can't be the only one who can get lost in a plant store for hours! Pick up a little cutie and get some tips from the plant whisperers that be.
Go out to breakfast. It's way cheaper than dinner, and honestly, what's better than hot coffee (or in my case, cold brew) and pancakes shared with the one you love?
Run errands together. If your relationship with Target is anything like mine, you know just how fun this can be.
Go apple or pumpkin picking. Make something sweet with your pickings afterward.
Do a dive bar crawl. Prices are typically so cheap, you don't need to find a happy hour special.
Puzzle night. You could take it one step further and order a customized puzzle of your favorite pic together as a surprise. 
Watch the sunset together. When was the last time you intentionally watched the sunrise or sunset? Pack a bottle of wine, a mini cheese board, and a blanket. What could be more romantic?
Rent bikes. Some places offer bike rentals by the hour, making your $50 date doable and active. 
Visit an art store. You can have so much fun with this one. Buy supplies to create a piece together or for one another. 
Thrift shop. The goal: each of you takes $25 from the $50 pot you have and has to put together an outfit. Have fun with it. 
Play an intimate card game. Relationship expert and therapist Esther Perel's game, Where Should We Begin is a great way to learn more about your partner. 
Theme night at your home. This could go in so many directions, but is mostly inspired by a Christmas-themed bar in Austin called Lala's. There's nothing like transforming your house to get you into the spirit, whether it's a holiday or leaning into an 80s night. 
Go mini-golfing. A tried-and-true staple for any couple. Plus, it makes a perfect first date.
Go see live music. Pick a venue you have never been to and go see someone new. There's something so fun about adding novel elements to your relationship. 
Drive-in movie. Grab a blanket and BYOP (bring your own popcorn!).
Trivia night. I've got pop culture covered and my partner has history and sports.
Create a scavenger hunt for each other. You might not even need to spend a dime on this one unless you want to put the funds into prizes. 
Visit a record store. Grab a vinyl you each love to play at home for your lazy Sundays. 
Go to a comedy show. Every so often, you can score tickets for two under $50. Who doesn't love a night of laughs with your significant other? 
Host a potluck for a few couples. This is the best of all worlds: spending $50 or less by having others bring over a dish AND you get time with your pals. 
Surprise and delight. Take your $50 and spend it on friends or family to surprise 'em. You'll both feel great and even more connected. 
Swimming and ice cream. There is no shortage of swimming holes and hotels that offer day passes to use their pool. Grab an old school soft serve cone after and your day is set. 
Try a new physical activity. Rock climbing, pickleball, tennis, etc. It's a fun way to get your heart rate up with your heart throb.
Create a spa experience. Making your own massage oil is super easy and cheap. If you and your honey love a massage, this is a great way to create your own experience at home. 
Take a mini road trip. There are so many small and cute towns across the country that really amp up the cheer during the fall and winter months. Grab a few road trip snacks and take a drive, walk around, and make a day out of it. 
Explore the Kama Sutra. No shame in wanting to explore the art of lovemaking and sexual positions with your partner. Have fun with it. 
Recreate your first date. This one might be tough with $50 to spend pending where you went, but maybe you have the same outfit at the ready or can pull in elements that are similar. 
Binge watch a TV series and order in. There are so many series my partner and I want to start. Yellowstone, anyone? 
Write out your 2024 goals. Likely won't cost you a single thing, but it's a really lovely time to carve out an intentional moment to set big goals together and help keep one another on track. Y'all know we love a good vision board-making night.
Go rollerskating. A friend of mine recently hosted a birthday at a rink and it was such a throwback, not to mention less than $50 for two people.
Find a park concert series. As the temps cool in Austin, several parks host "Jazz on the Green" or "Music in the Park" and they're usually free!