If you've recently found yourself googling how to eat more protein—while staring longingly at an empty fridge—you're not alone. When hanger is high and motivation is low, the result is typically one of two things: overpriced takeout or a bowl of cereal. And while both *can* satisfy a hungry belly, ultimate satisfaction comes from a protein-packed plate. Fortunately, crafting high-protein meals don't require a chef's hat. Everyday ingredients and simple techniques fit the bill.
With that in mind, we're sharing tips and tricks for adding more protein to your diet (in an efficient and economical way!). Time to turn your kitchen into a protein powerhouse. No lengthy recipes or hefty grocery bills required. Scroll for 12 simple and delicious high-protein meals.
Featured image from our interview with Mariana Velasquez, by Belathée Photography
Recommended Daily Allowance (RDA) of Protein
For context, the U.S. Recommended Dietary Allowance is set at 0.8 grams of protein per kilogram of body weight. This is the minimum amount needed to prevent deficiency in adults. For example, a sedentary adult who weighs 70 kilograms (154 pounds) would require at least 56 grams of protein per day. But as we've mentioned, that number is low. Depending on your unique situation, including if you're pregnant or lactating, consider consulting with a Registered Dietitian to get personalized guidance.
When it comes to protein, how much is too much?
As with most things in life, too much of a good thing isn't necessarily a good thing. While overdoing protein consumption isn't a concern for most, it's helpful to know where to draw the line. After all, eating an usual amount of protein (particularly without a balance of fiber) can lead to a higher risk of health concerns, like kidney stones.
But for the average person—someone who isn't an elite athlete or involved in body building competitions—does that line exist? And where does it lie? Ultimately, this comes down to a several factors: age, sex, activity level, and overall health. While experts have varying opinions, it's reasonable to aim for no more than two grams of protein per kilogram of bodyweight. So, that would be about 125 grams/day for a 140-pound person.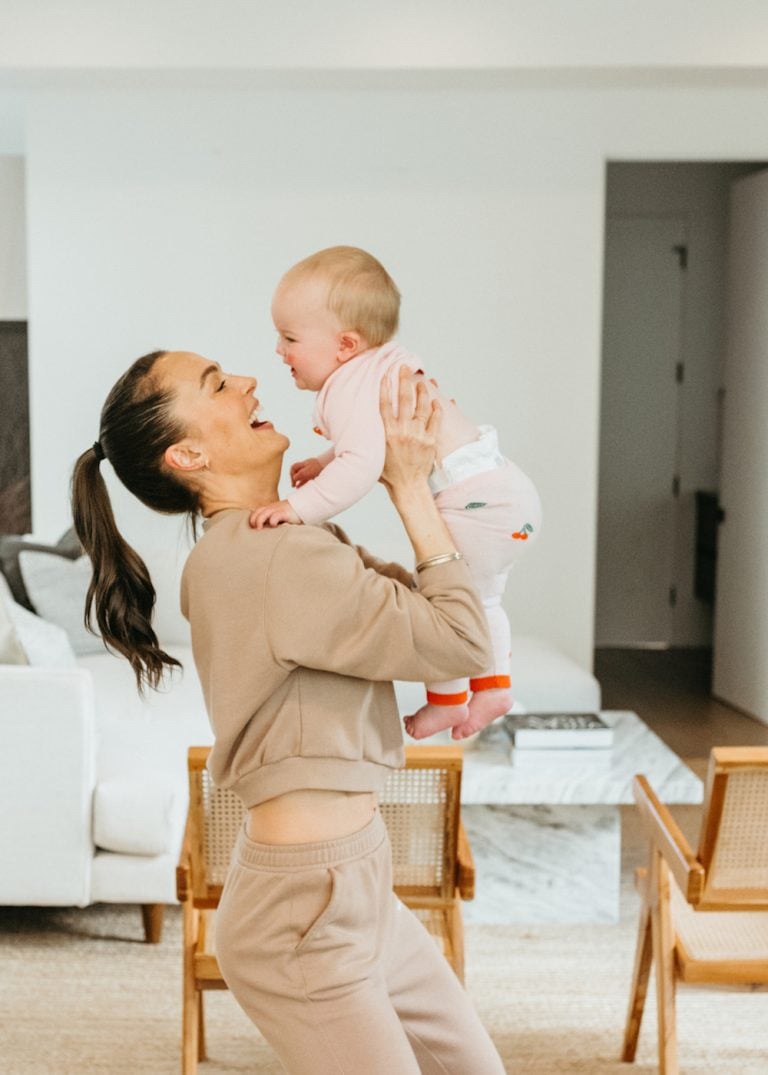 Why Women Need Protein
Honing in on women's health, protein is crucial for several reasons. We need it to maintain lean muscle mass—which is especially important as we age to support overall strength and mobility. Additionally, protein is involved in regenerating body tissues, including skin, hair, and nails. Protein also aids in the production of enzymes and hormones, supporting our metabolism and immune health. Furthermore, because protein is incredibly satiating, adequate intake can aid in stable blood sugar and feeling full.
Pregnant or lactating? If so, your protein needs increase to support fetal development and breast milk production.
Is eating a high-protein diet expensive?
It's as expensive—or as budget-friendly—as you make it. While some high-protein foods, like grass-fed meats and certain seafood are costly, there are plenty of affordable protein sources. Staples like beans, lentils, eggs, Greek yogurt, and canned tuna are protein-packed and wallet-friendly. Other vegan protein options, like non-GMO tofu, tempeh, and peas, can be cost-effective too.
From smart meal planning and buying in bulk to taking advantage of seasonal sales and discounts, a high-protein diet doesn't have to break the bank.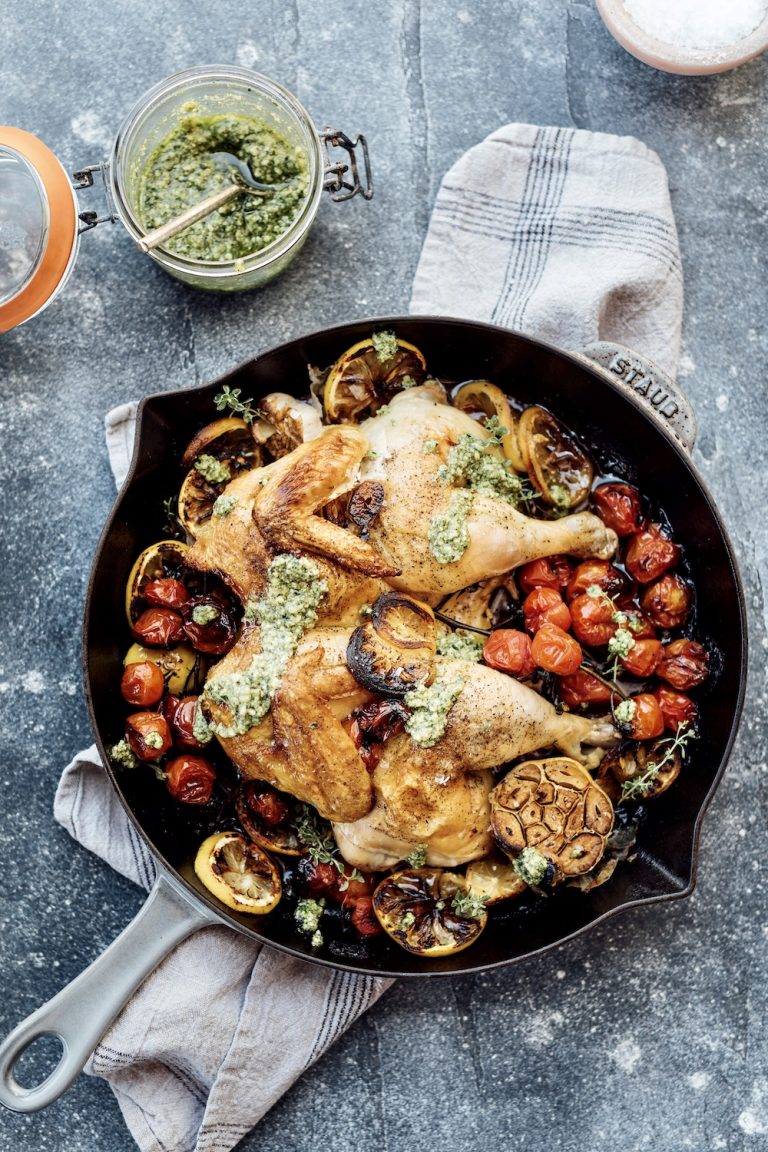 Economical Protein Options
Although affordability spans a spectrum, below are protein-rich foods that can help keep your budget in check.
Beans, lentils, and legumes
Beans, lentils, and legumes are powerhouse ingredients to boost your protein intake. Plus, they offer essential vitamins, minerals, and fiber. These versatile staples can be used in various recipes: soups, stews, salads, and spreads. A simple bowl of vegetarian chili checks all the boxes!
Eggs
Nature's budget-friendly protein. Eggs are a nutritional goldmine and one of the most economical sources of high-quality protein available. (But keep in mind that labels matter!) With about six grams of protein per large egg, they can be incorporated into a variety of meals—omelets, frittatas, and egg salad sandwiches.
Canned fish
Canned (or tinned) tuna and salmon are often overlooked as affordable protein sources. They're shelf-stable, easy to prepare, and packed with protein, omega-3 fatty acids, and other nutrients. Tuna toasts, salmon patties, and sushi bowls with canned fish are all options to help you meet your protein goals.
Chicken thighs
While boneless, skinless chicken breasts are popular choices for lean protein, don't forget about chicken thighs and drumsticks! These cuts are often more affordable and are just as delicious when prepared the right way. Marinate and bake them for a flavorful, protein-rich meal without breaking the bank.
Greek yogurt
Greek yogurt is an excellent source of protein and can be enjoyed as a snack or incorporated into various recipes. Opt for plain, unsweetened Greek yogurt to avoid added sugars and save money compared to flavored varieties. Top with fresh fruit, nuts, or seeds (we love hemp, flax, and chia) for extra flavor and nutrients.
Protein powder
Protein powders, like whey or plant-based options, can be a cost-effective way to boost your daily protein intake. Look for budget-friendly brands and buy in bulk to save even more money. Add a scoop of protein powder to your smoothies, yogurt bowl, baked goods, and oatmeal! The sky's the limit.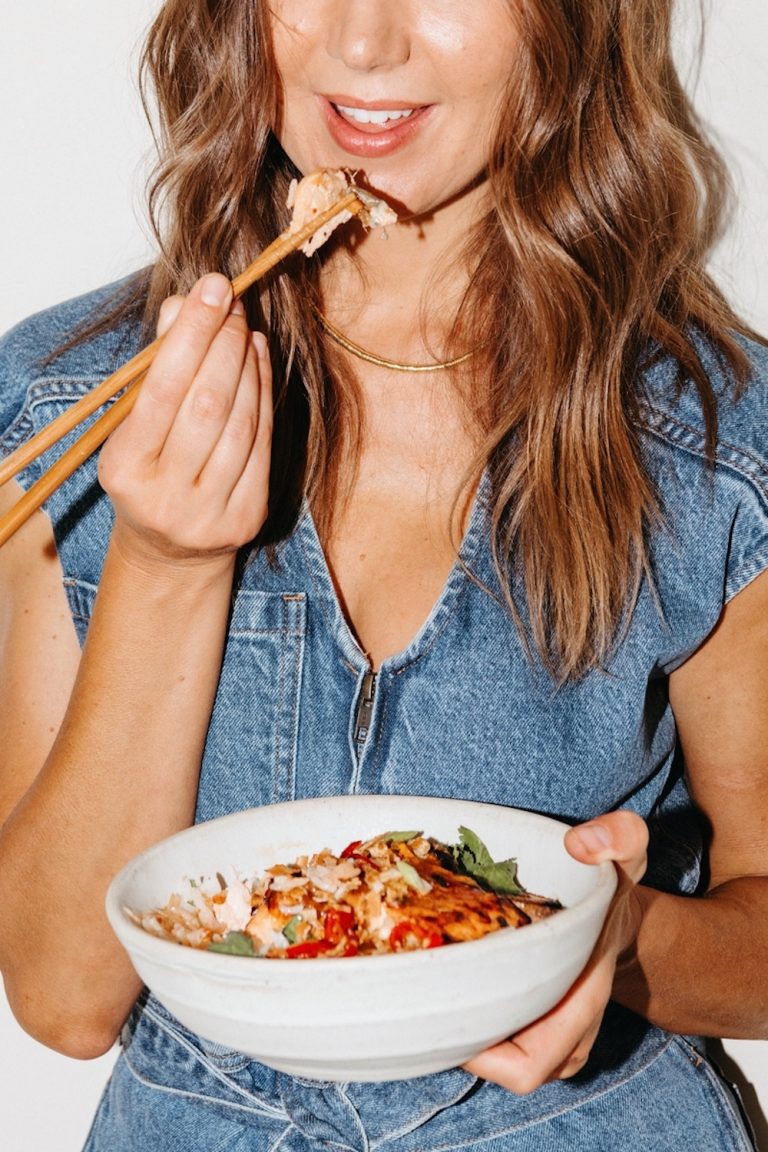 Simple Protein Hacks
If you're trying to squeeze in more protein—and aren't sure how to do it—we have you covered. First and foremost, start your day with protein. For example, this cottage cheese breakfast bowl comes together in no time and is loaded with protein. Running out the door? Hard-boiled eggs, a piece of fruit, and jerky work too.
Speaking of jerky, keep protein-rich snacks on hand: mixed nuts, string cheese, protein bars, or dry roasted edamame. When marinating meat for dinner, use Greek yogurt! It's a convenient way to add more protein. Lastly, don't skimp on seeds. Add hemp seeds, pumpkin seeds, etc. to tack on a few more grams of protein to your favorite dishes.
12 High-Protein Meals
Rounding up a few of our favorites, here are 12 high-protein meals to add to your weekly repertoire.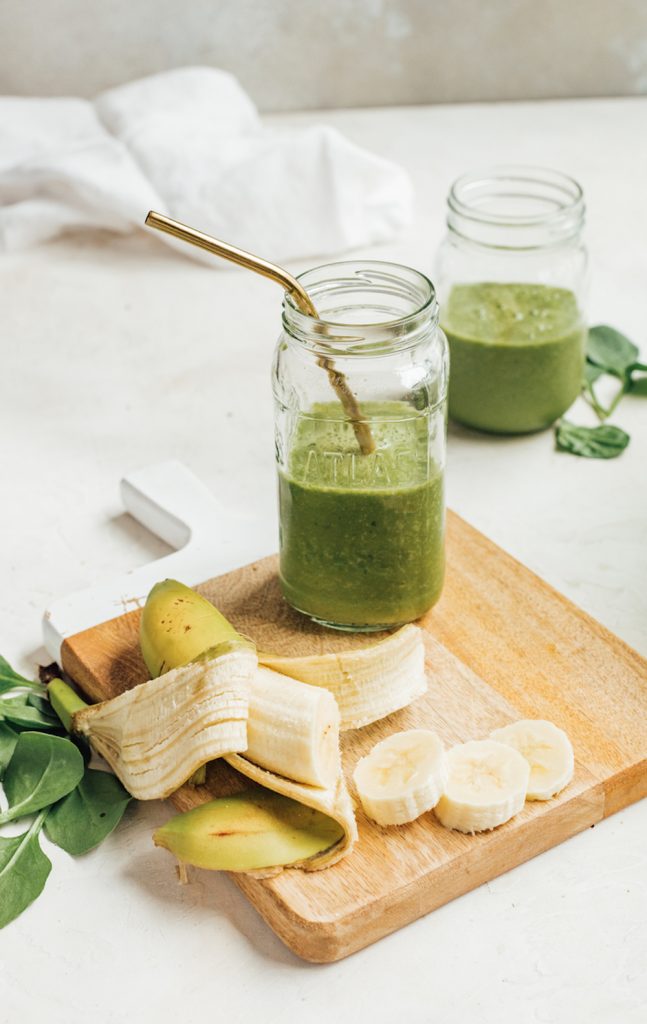 Matcha Plant Power Smoothie
Of course, smoothies are an easy way to get 20-30 grams of protein. Add protein powder, hemp seeds, almond butter, Greek yogurt, or cow's milk to your favorite smoothie base—et voilà, your protein needs are met.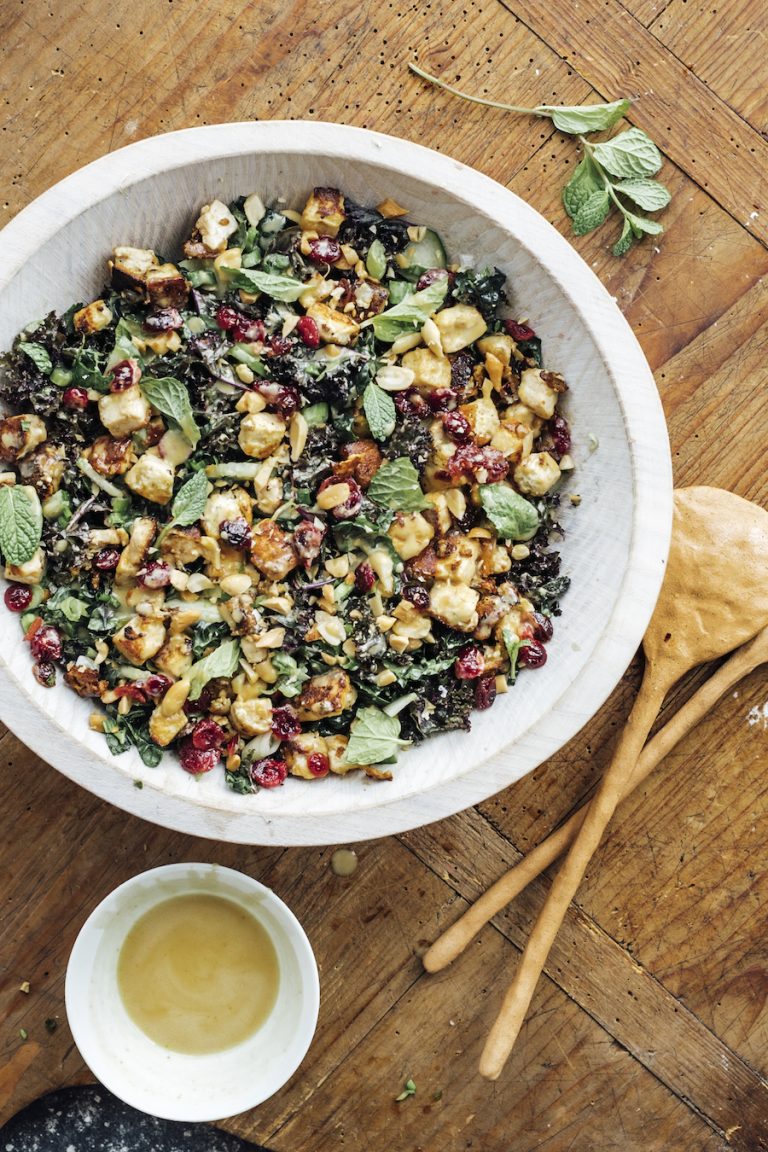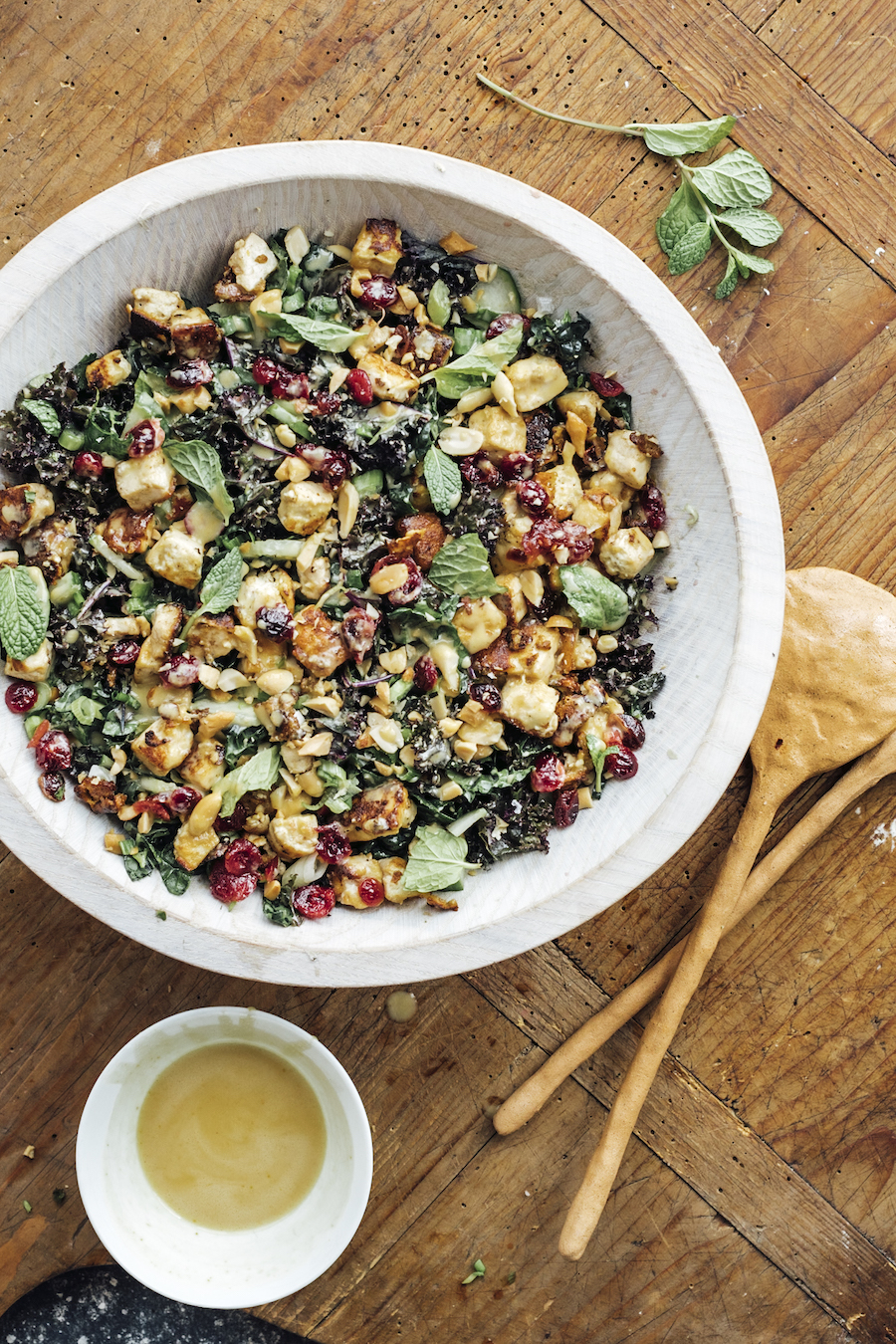 Shredded Kale & Cranberry Salad With Crispy Tofu
Turn a beloved plant-based protein into the star of the show. The key lies in pressing the tofu to get all of the water out, allowing the flavor to seep in! Shredded kale, cranberries, and peanuts transform this salad into a crave-worthy vegetarian dinner.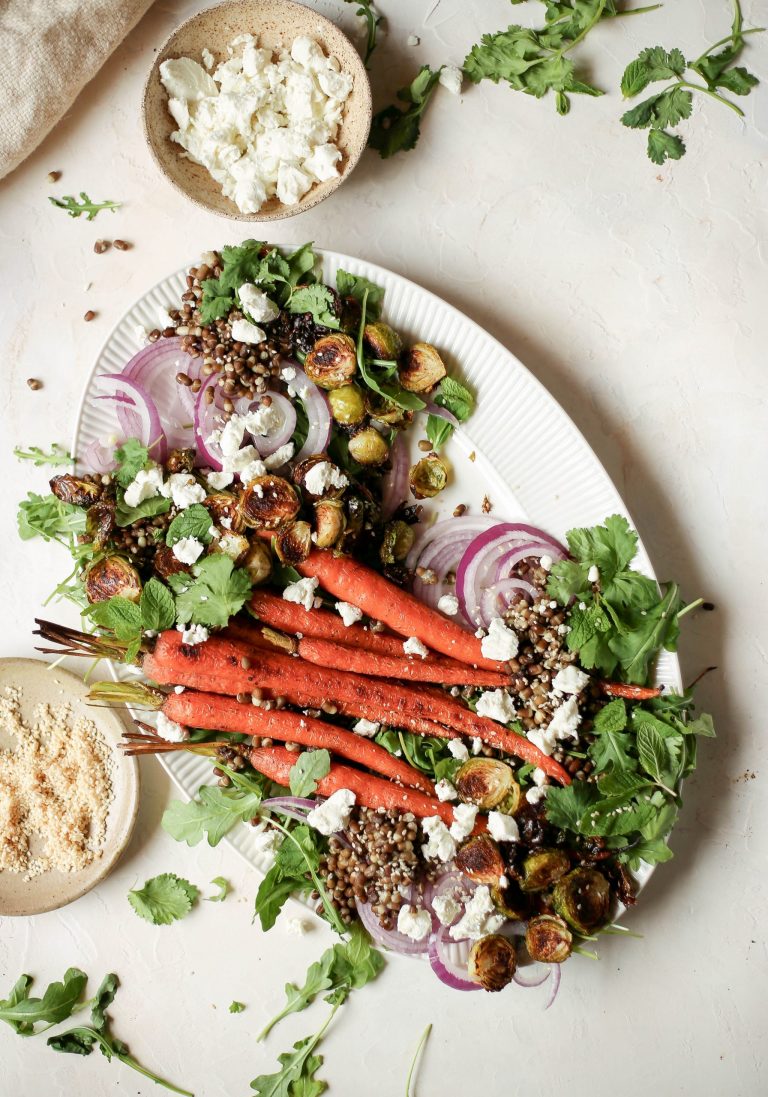 Black Lentil Salad With Roasted Vegetables & Goat Cheese
Eating the rainbow never tasted so good. Caramelized carrots meet crispy, semi-spicy Brussels sprouts to make a filling meal to satisfy until dinner. The lentils are a win-win: bursts of texture and a significant source of protein. To shave time, marinate your lentils in advance.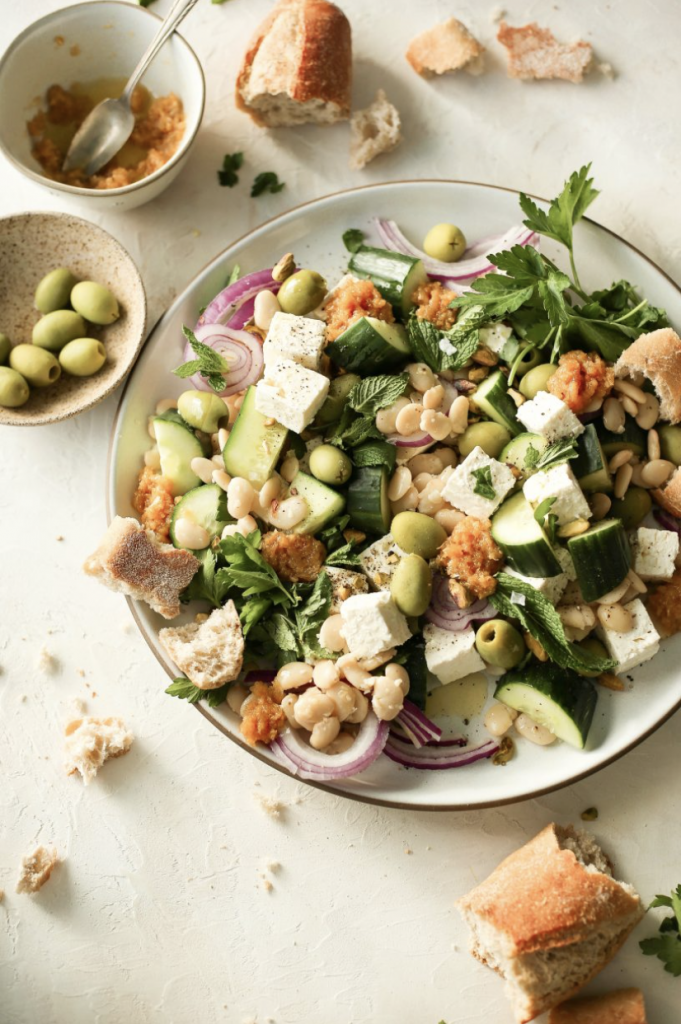 Feta Salad With White Beans And Lemon Relish
This simple vegetarian salad is a protein pleaser. For a lunch that comes together in no time, prepare the lemon relish the day before.
Tuna Nicoise Toast
Chunks of oil-packed tuna meet toasted bread, kale pesto, creamy avocado, crisp cucumber slices, and garlicky tomatoes. It's as good as it sounds.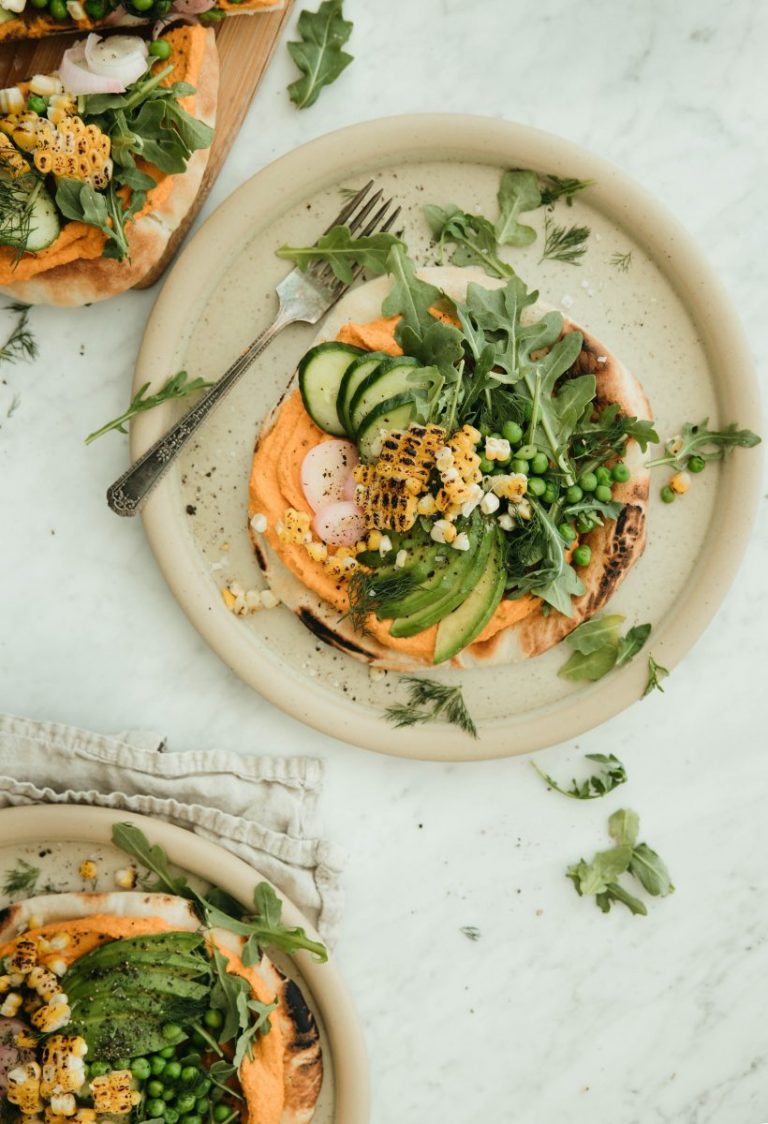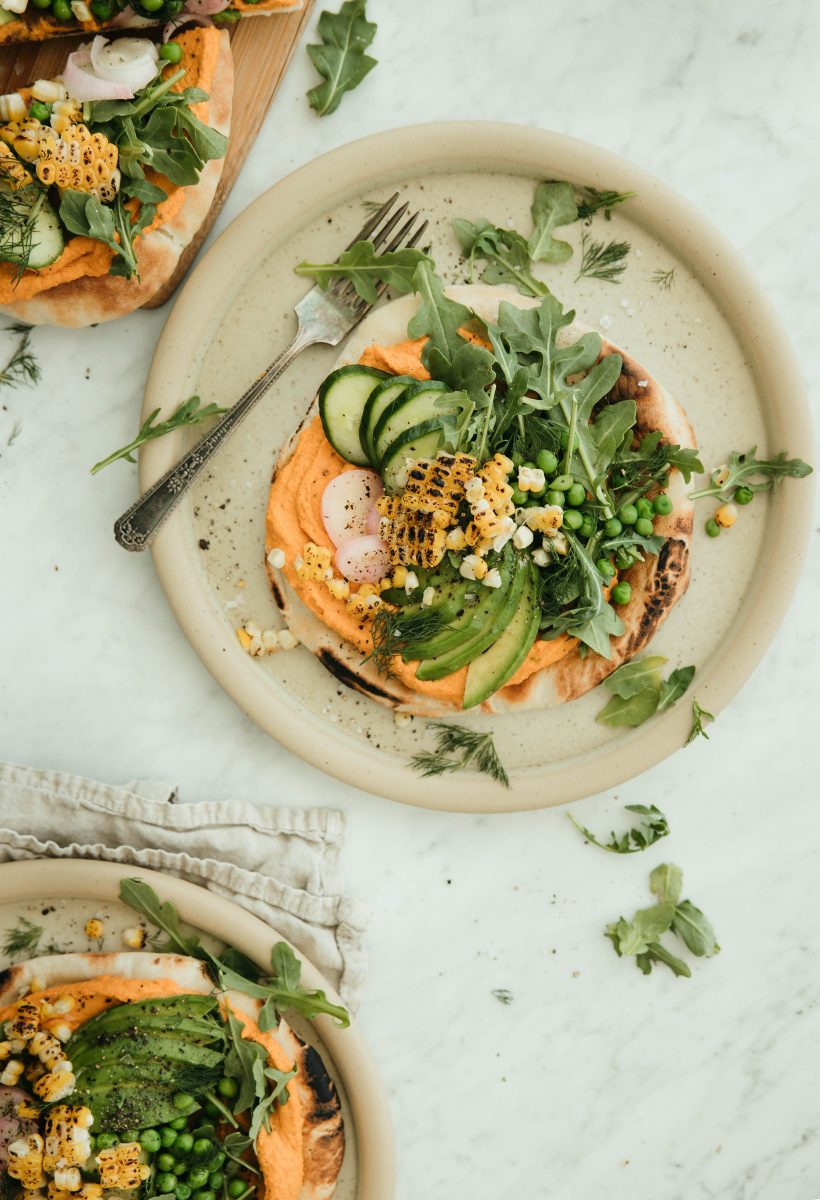 Vegan Flatbread With Roasted Carrot And Red Pepper Hummus
This recipe is two-fold: it's a clean-out-the-fridge kind of meal that everybody loves. This stunner of a flatbread includes layers of creamy, vibrant hummus topped with veggies for crunch, texture, and more protein.
Slow-Baked Citrus Salmon
Don't love salmon? Prepare to be converted. This slow-roasting method is fool-proof and absolutely divine. Pair this flavorful salmon with crispy potatoes or jasmine rice. Et voilà, dinner is served.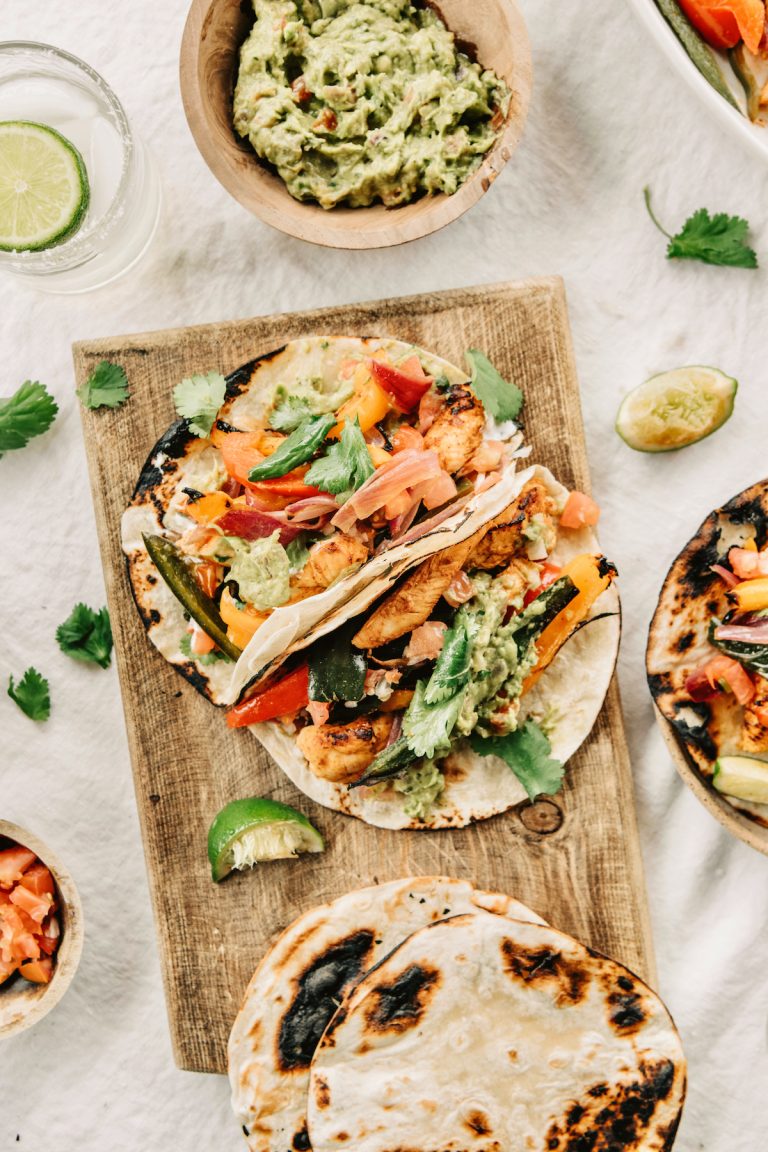 Sheet Pan Chicken Fajitas
These chicken fajitas only require five ingredients and 30 minutes of your time. They're delicious any time of year and taste even more flavorful the next day. Add your favorite toppings and dig in.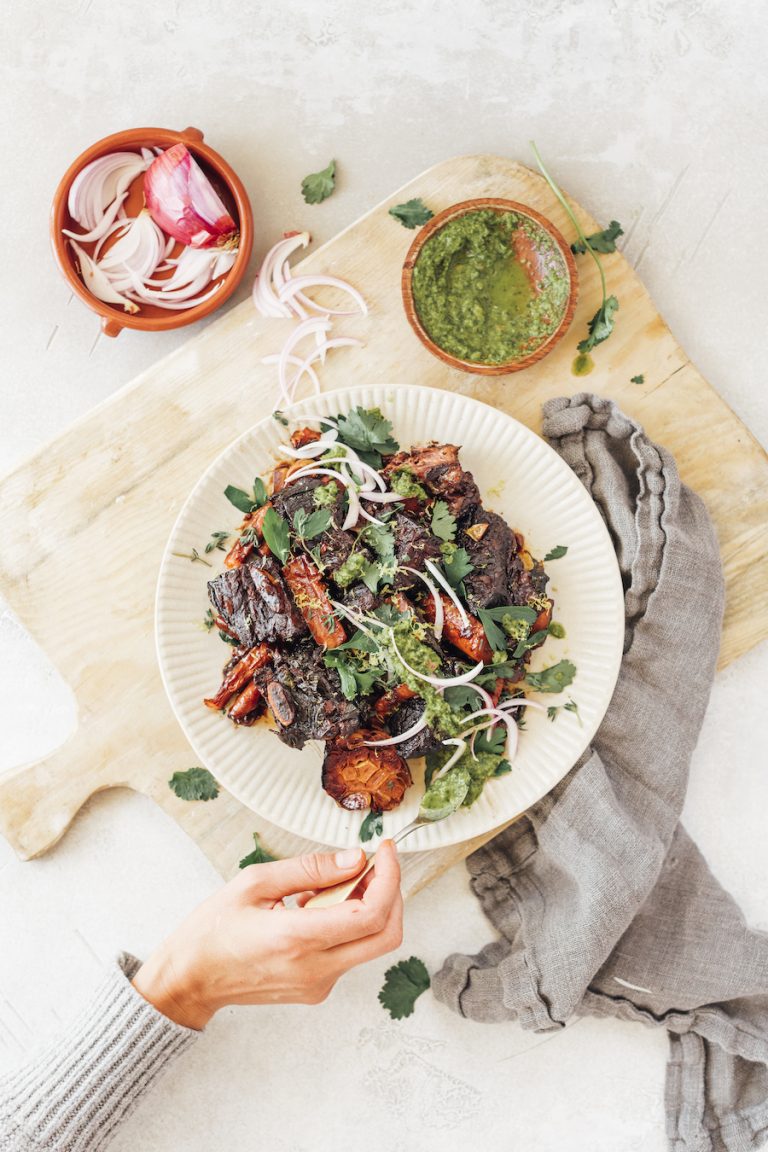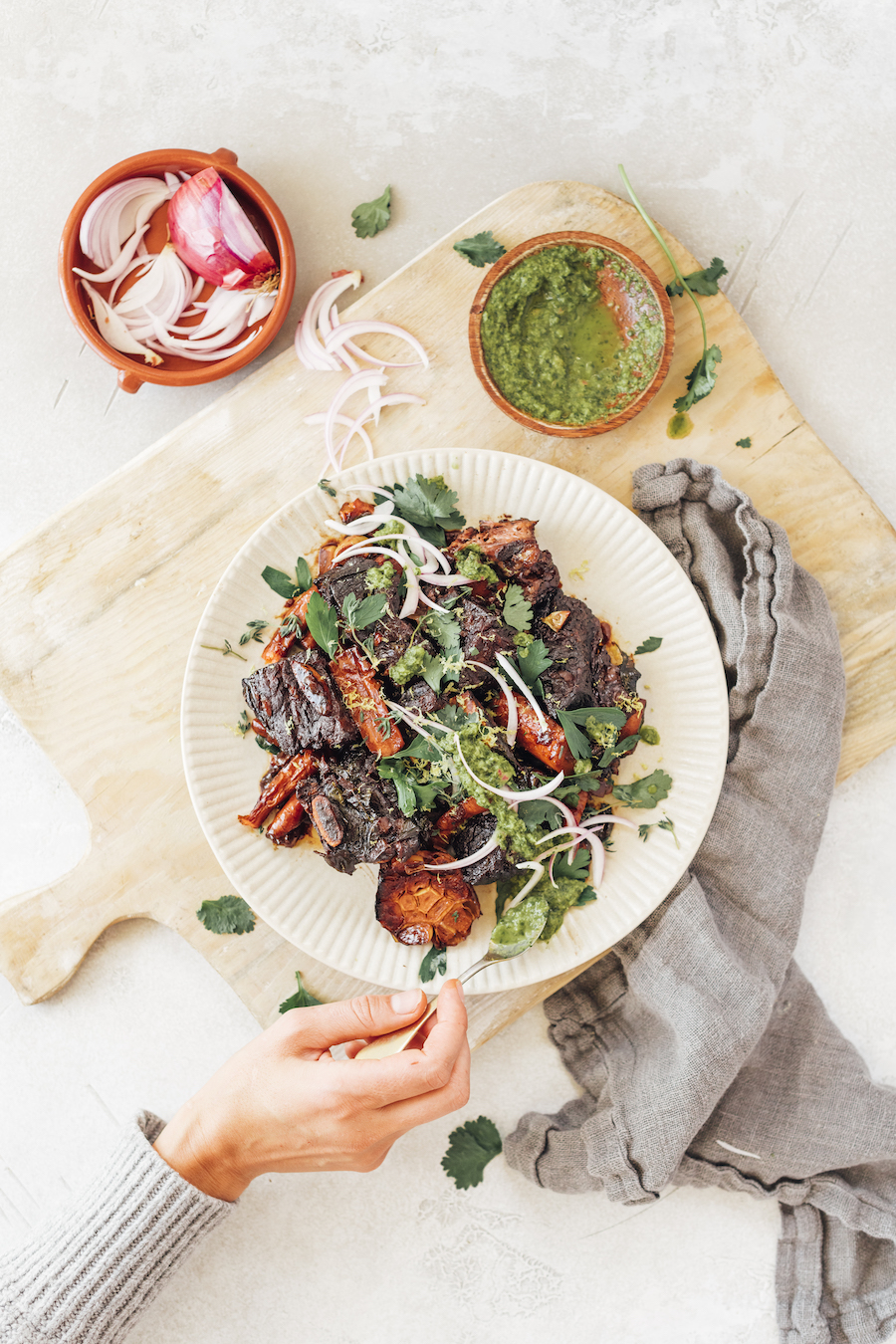 Sweet & Spicy Braised Short Ribs
Large-batch cooking for a crowd? These short ribs are it. They're already divvied up into individual portions that can easily be scooped onto a plate, ready to eat. They're also luxuriously tender, with a richness to elevate a weeknight dinner. Of course, short ribs are loaded with protein, too.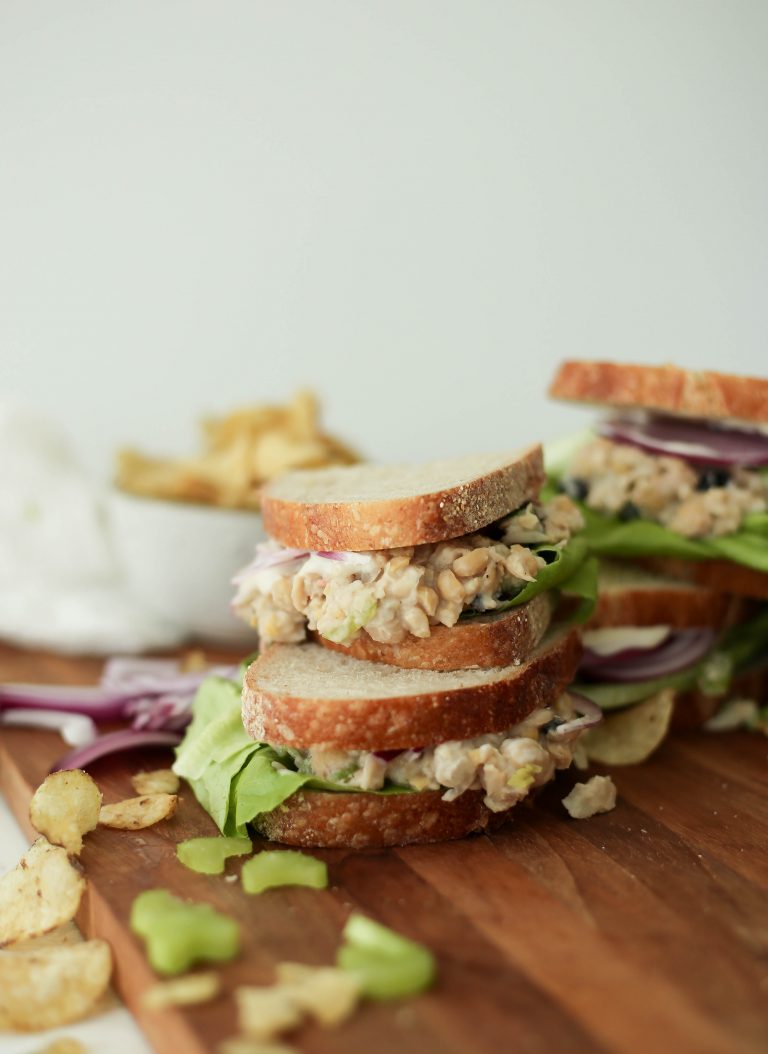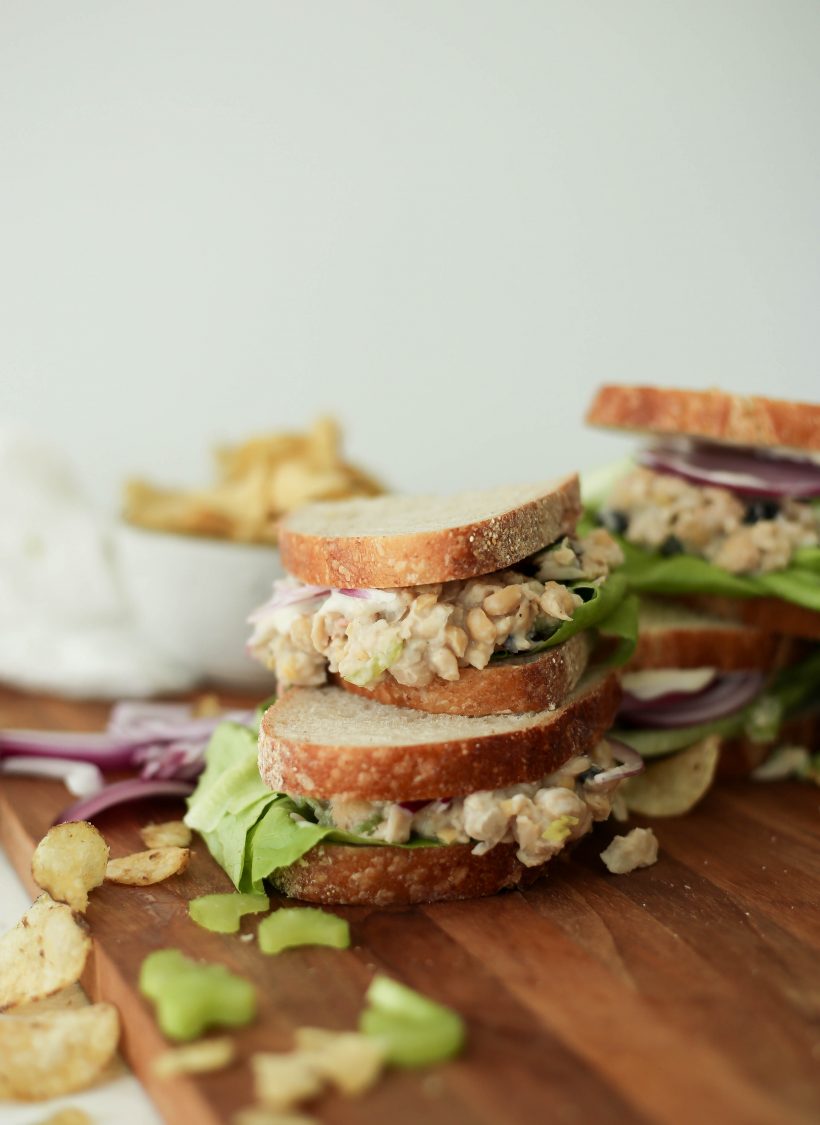 Chickpea Salad Sandwich
Made with two kinds of beans (protein and fiber for the win!), this chickpea salad sandwich slaps. Enjoy it on your favorite bread or with hearty crackers.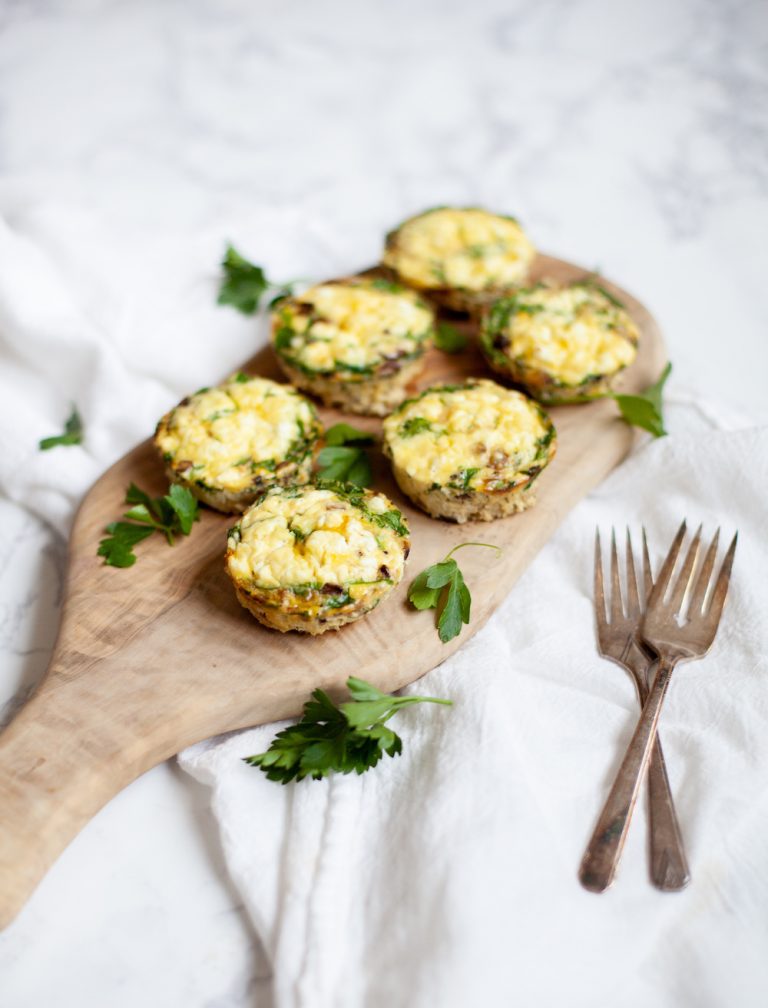 Power Greens Breakfast Egg Bites
If you love those egg white bites from Starbucks, try these. They're packed with super greens like kale, chard, and spinach and are full of protein-packed nutrients. They're incredibly simple to make and can be prepped before the week starts. The ultimate grab-and-go breakfast.
Spicy Mexican Baked Eggs
For how shockingly delicious this recipe is, it's also paleo, vegetarian, gluten-free, and Whole 30-compliant. Rejoice, those with dietary restrictions! This Mexican spin on shakshuka is a flavorful delight.