Burrata might just be the world's best cheese. A bold claim, I know, but there's something extra delicious and luxurious about its creamy decadence. To give it all the love it deserves, I wanted to dedicate some space to some of my favorite burrata recipes. And while I adore a burrata appetizer or a classic cheeseboard, there are so many unexpected ways to incorporate it into meals.
For those who love it as much as I do, you might be surprised to learn that there are wrong ways to use burrata. In my extensive recipe searches, I came across a salmon and burrata sandwich (no, thank you) and way too many recipes that combined burrata and eggs. But beyond those missteps, it's nearly impossible to mess up this creamy, delightful cheese from the gods.
Featured image by Kristen Kilpatrick.
Image by Michelle Nash
25 Mouthwatering Burrata Recipes
Burrata starts out as fresh mozzarella and then gets stuffed with curd and topped off with fresh cream. The whole yummy thing is then sealed up into a ball that's ready to ooze its deliciousness all over whatever dish you serve it up in. I'm partial to a peach burrata salad or even a burrata pasta, but I'm itching to try each and every single one of the scrumptious recipes listed below. Keep scrolling for all the burrata recipe inspo you need. I guarantee you'll have more than a few of these on repeat.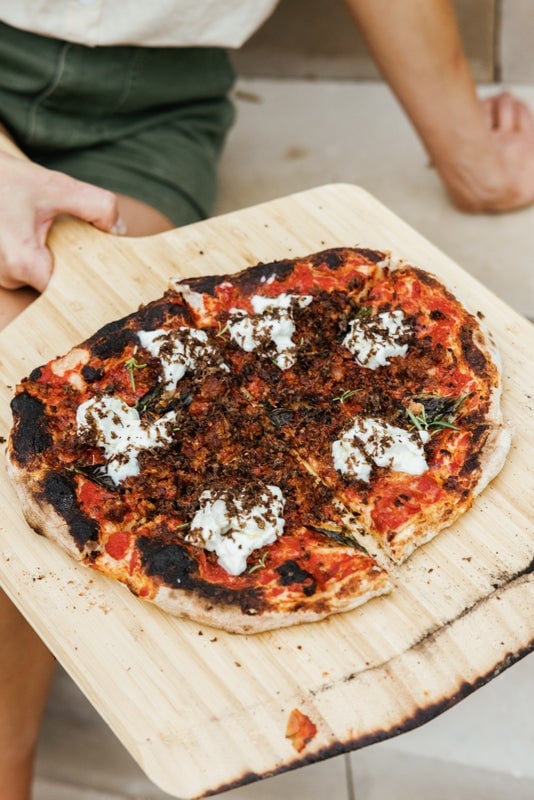 Sausage Burrata Pizza
Why We Love It: Pizza night is an evening I always look forward to, especially when the pizza in question is one you can't find at just any pizza shop. This homemade pizza made with sausage and burrata is the perfect blend of savory and sweet. Trust us: you'll want to add burrata to every pizza after this.
Hero Ingredient: While we adore the burrata, homemade pizza dough is the real star of this show.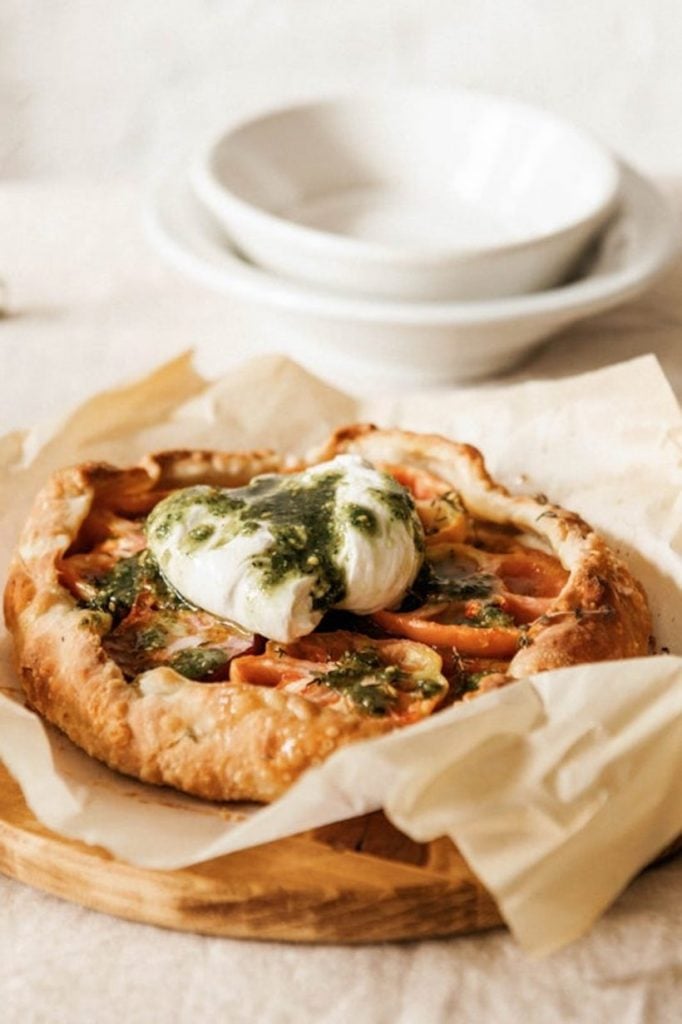 Heirloom Tomato & Burrata Galette
Why We Love It: If you're looking for burrata recipes that can hold their own at an elegant dinner party, this should be at the top of your list. It couldn't be simpler or more stunning! This spin on the traditional galette is all the more streamlined thanks to the use of store-bought pie dough for the crust. It's rustic but gorgeous, as all the best things in life seem to be.
Hero Ingredient: Fresh, in-season heirloom tomatoes are the standout, juicy beauties in this stunner of a main dish. By salting them first and letting them sit before proceeding with the recipe, you're highlighting their irresistible sweetness. Nature's candy, indeed.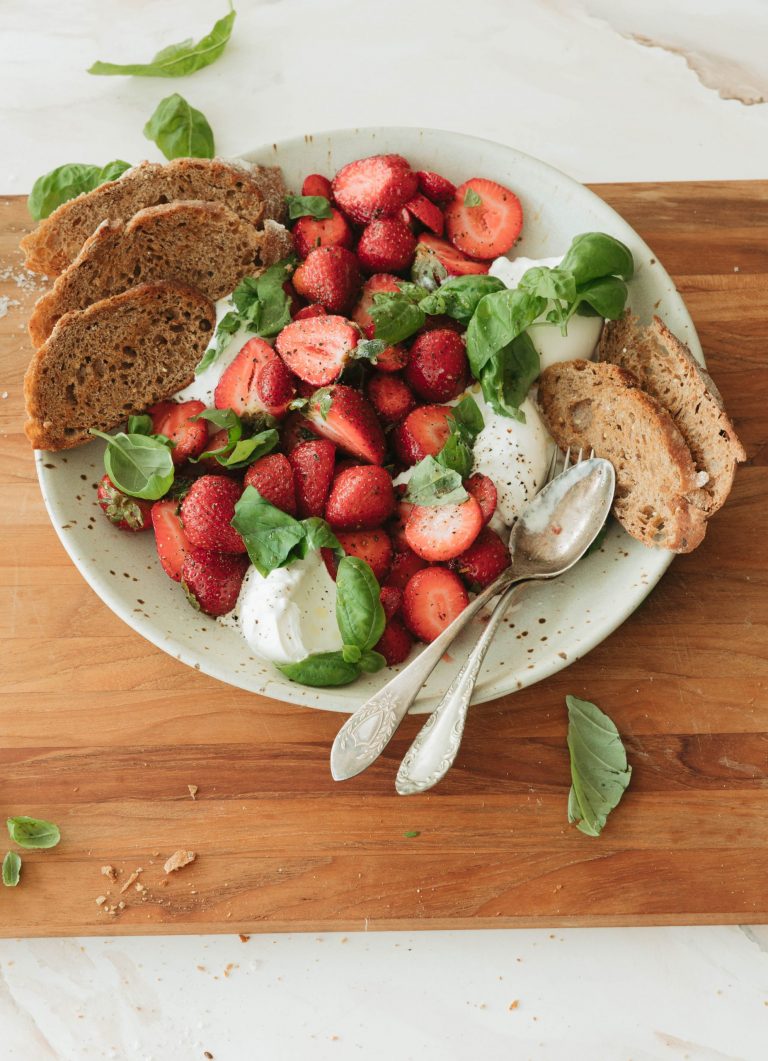 Strawberry Caprese Salad
Why We Love It: Sweet burrata recipes have my heart. While I love using this cheese in savory dishes, it's kind of like ricotta in the sense that its creaminess can be enjoyed in several different flavor combinations. Drizzle with honey to tie together all of the sweet and indulgent flavors of this summery salad.
Hero Ingredient: Fresh basil is the perfect herbacious addition.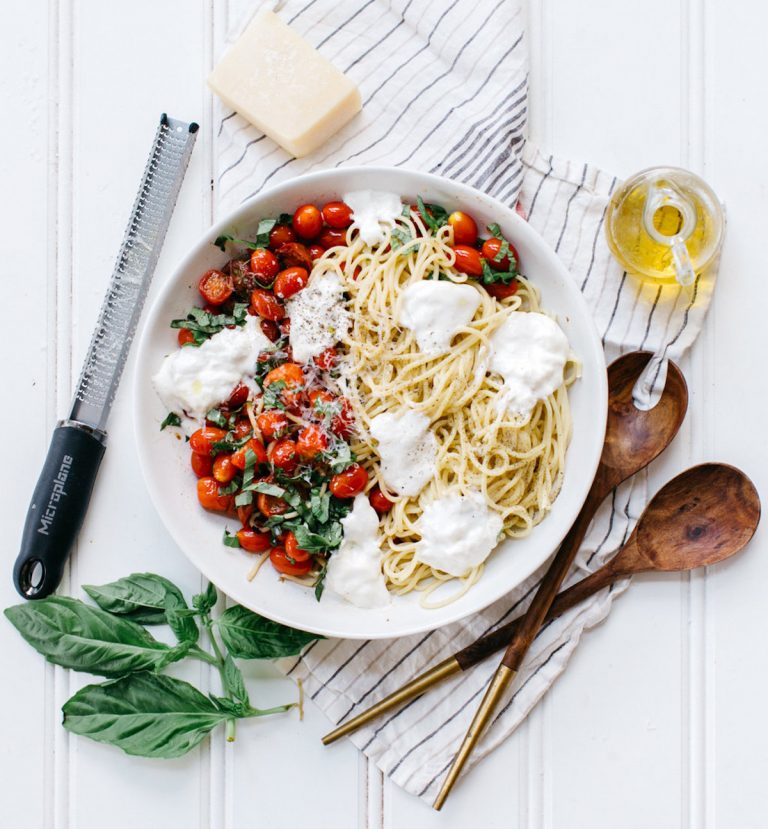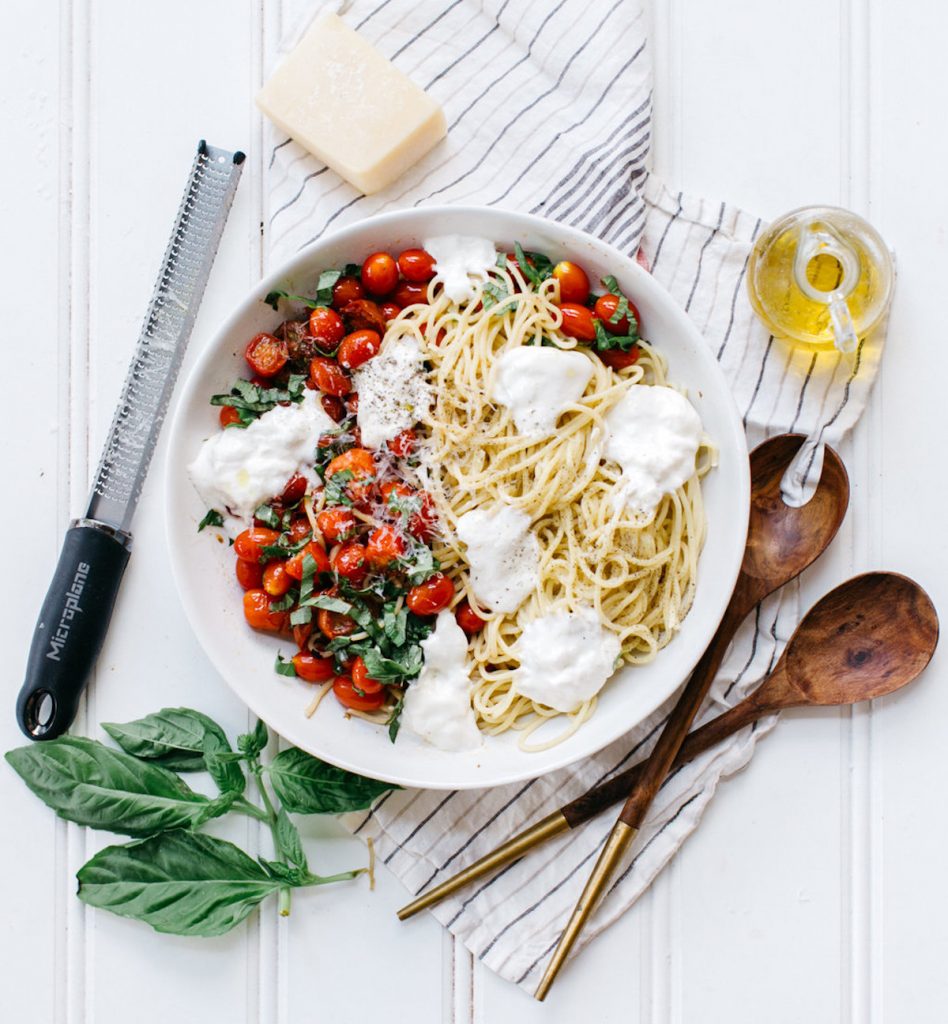 Summer Spaghetti With Tomatoes, Burrata, & Basil
Why We Love It: Mix up your Sunday pasta dinner with this light and refreshing take on traditional Sunday spaghetti. Few things are as compatible as tomatoes, burrata, and basil—with these in hand, it's hard to go wrong.
Hero Ingredient: As the tomatoes cook down, pouring in just a splash of balsamic gives them a slightly smoky, sweet complexity that deepens the flavor of this entire dish.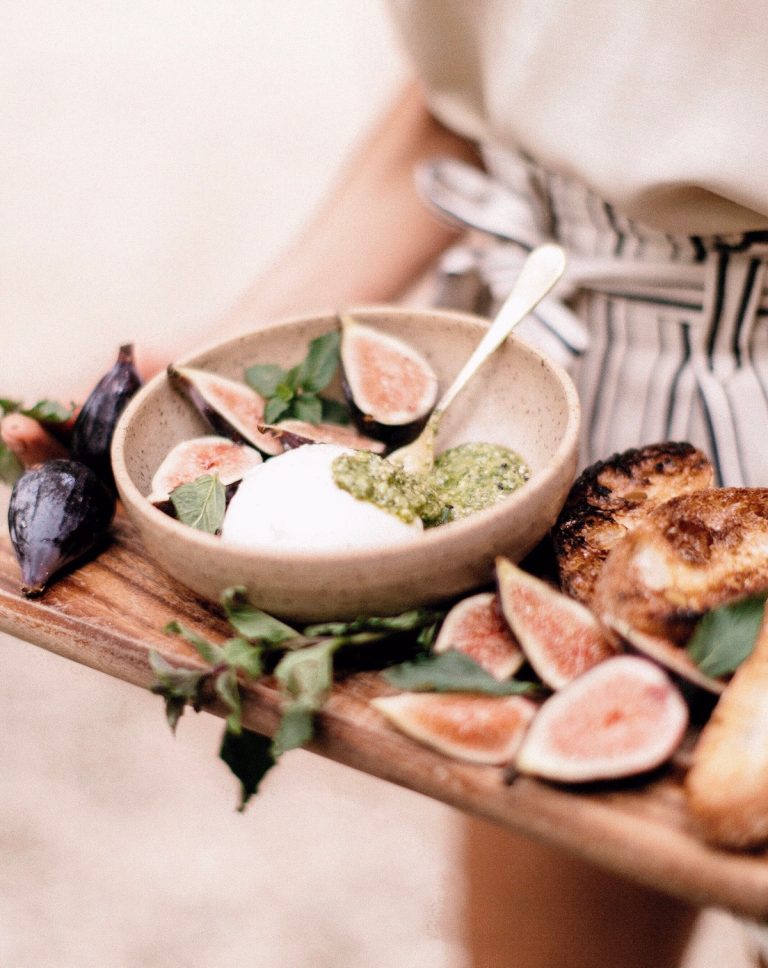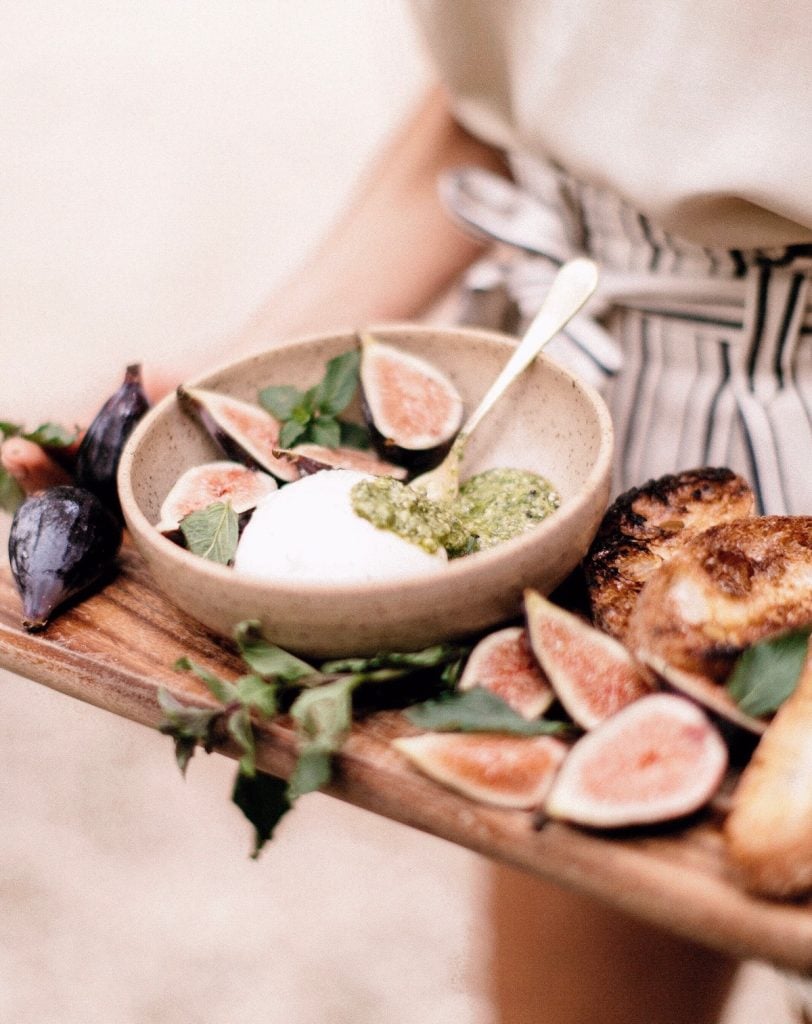 Burrata with Pesto & Figs
Why We Love It: Burrata recipes vary—some lean savory, others are sweet, and then there are those that use a few too many ingredients than I have patience for. That's why I'm including this four-ingredient appetizer in my summer gathering rotation. Because of its few ingredients and minimal prep time, you'll be able to whip it up with absolute ease. And when it hits the table, I guarantee your guests will let out an audible sigh of admiration. The combo of burrata, pesto, figs, and ciabatta (and a sprinkling of salt) just does something to you.
Hero Ingredient: If you've had summer-ripened fresh figs before, then you know: there's nothing more heavenly.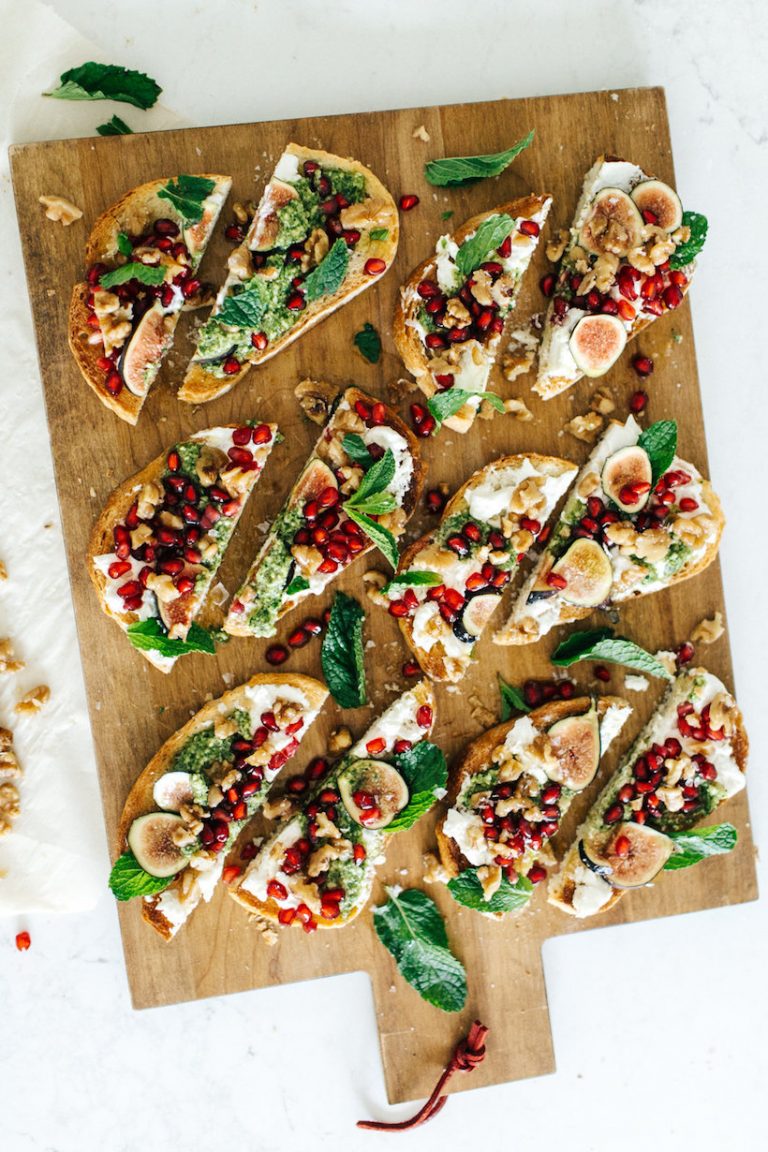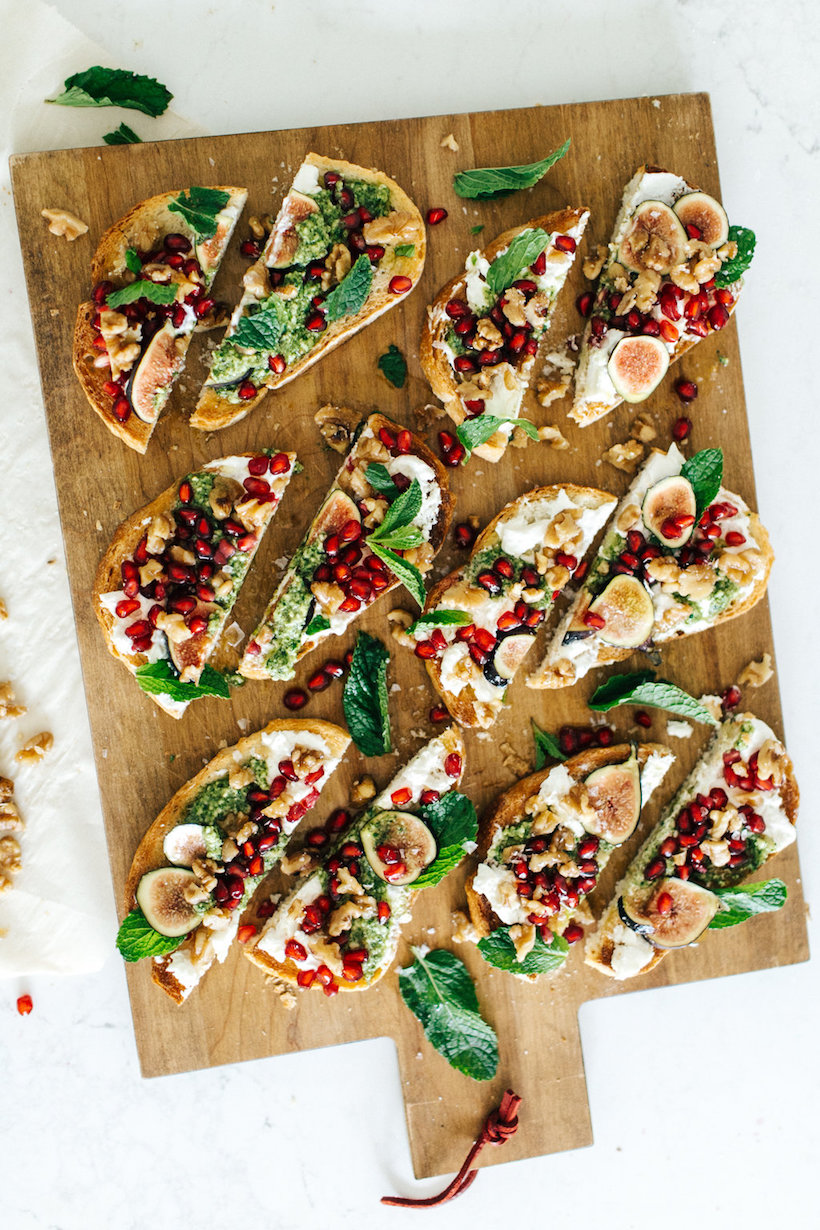 Burrata Toast With Caramelized Walnuts & Mint-Pomegranate Pesto
Why We Love It: We love toasts of every kind, so you know we can't pass up the opportunity to whip up a burrata toast with some seriously delicious homemade pesto. The crunch of the walnuts, bite from the pomegranate, and smooth burrata texture all combine effortlessly for an exciting and flavorful experience.
Hero Ingredient: Pomegranate seeds bring a pop of color and a punch of flavor that's fruity, vibrant, crunchy, and just a little bit sweet.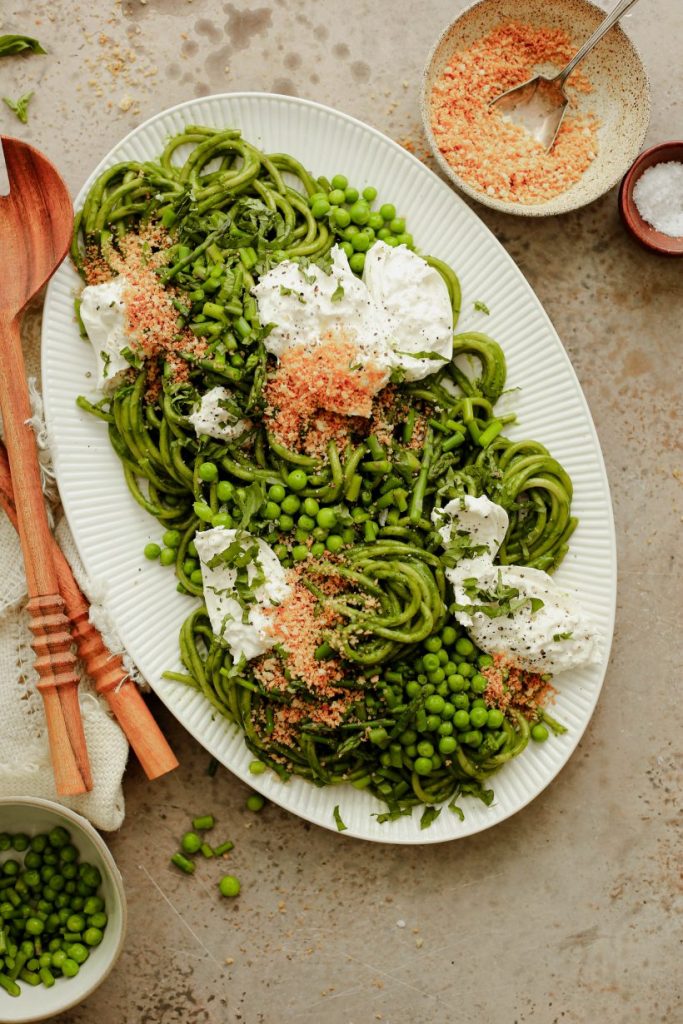 Green Sauce Pasta
Why We Love It: Looking for a creative and tasty way to get your daily dose of greens without, you know, eating pounds of salad? I feel you, that's why I lean heavily on this green sauce pasta to cover the bases. It requires just five ingredients and is so vibrant and verdant that you can't help but go back for seconds. Two bags of spinach in just one batch? This pasta sauce packs it all in.
Hero Ingredient: This is one of my favorite burrata recipes in the game. And because this pasta leans more on the healthier side of things, recipe creator Suruchi Avasthi thought it important to add a little indulgence factor. The grated parmesan was her delicious answer.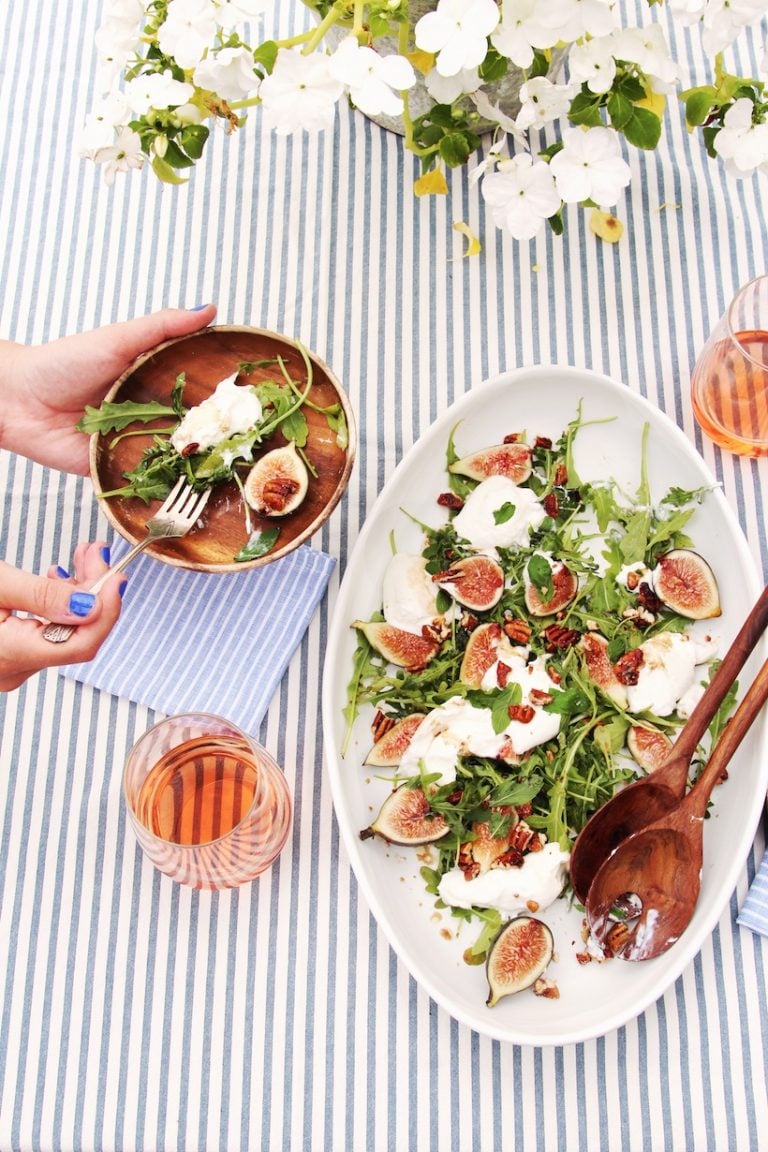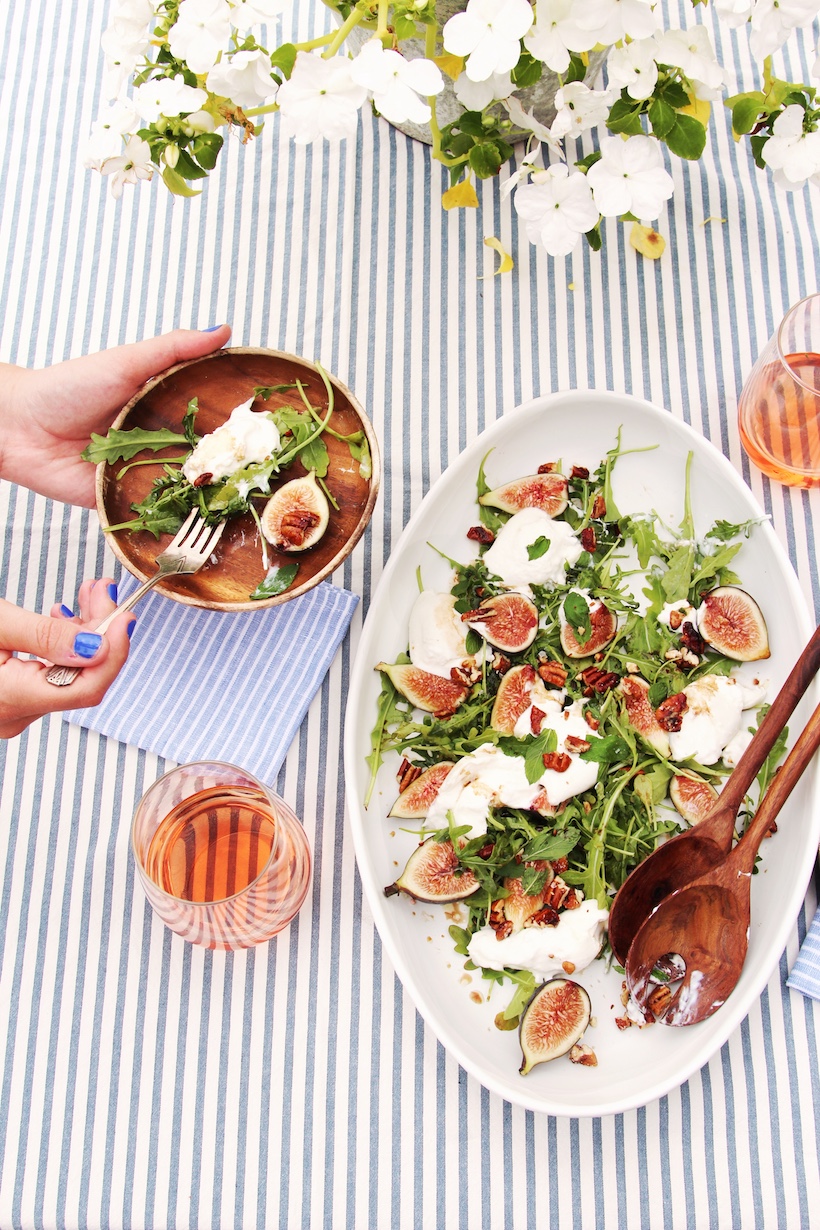 Burrata, Fig, & Arugula Salad
Why We Love It: Treat yourself to this delightfully summery salad. It's one of my favorite burrata recipes because it's easy to make, convenient, quick, and absolutely beautiful. (Not to mention the fact that it tastes like a dream!)
Hero Ingredient: I always appreciate a little sweetness in my vinaigrette. Here, the honey makes it happen.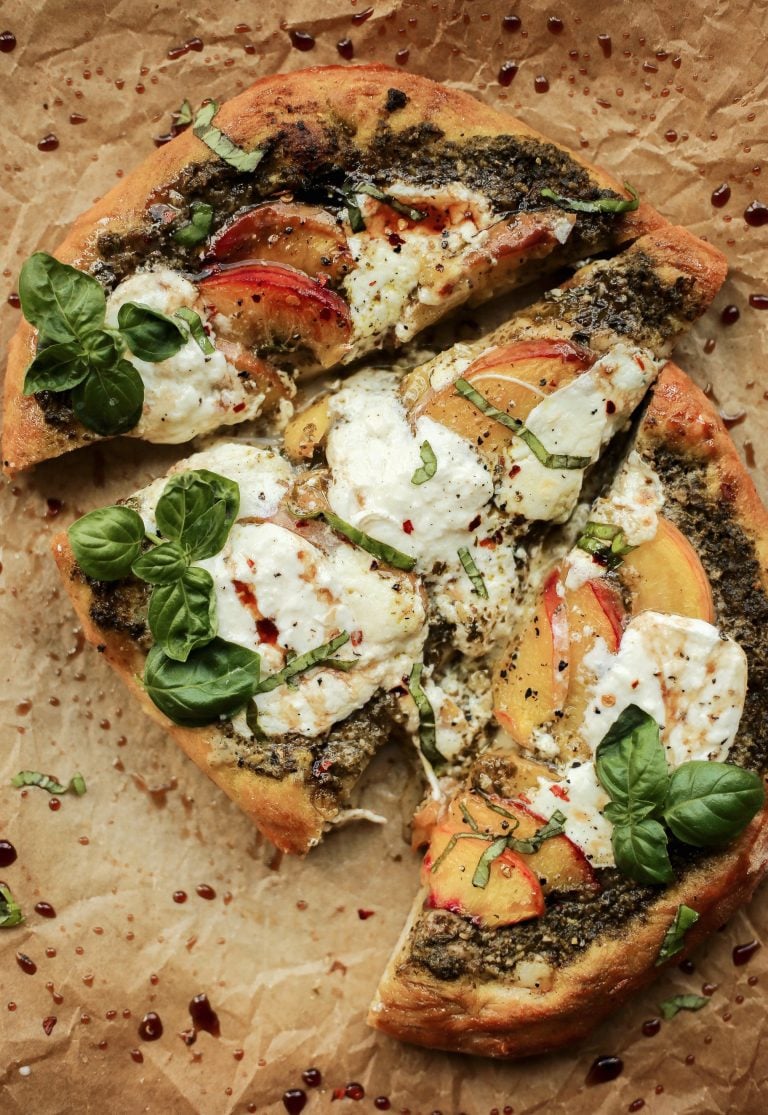 Peach, Pesto, and Balsamic Pizza
Why We Love It: There's something about peaches and burrata that gets me excited to cook during the summer. This pizza has every flavor I could envision in the perfect summer meal. It's a little bit rich, a little bit tangy, and a little bit sweet.
Hero Ingredient: Peaches on a pizza are a highly underrated topping.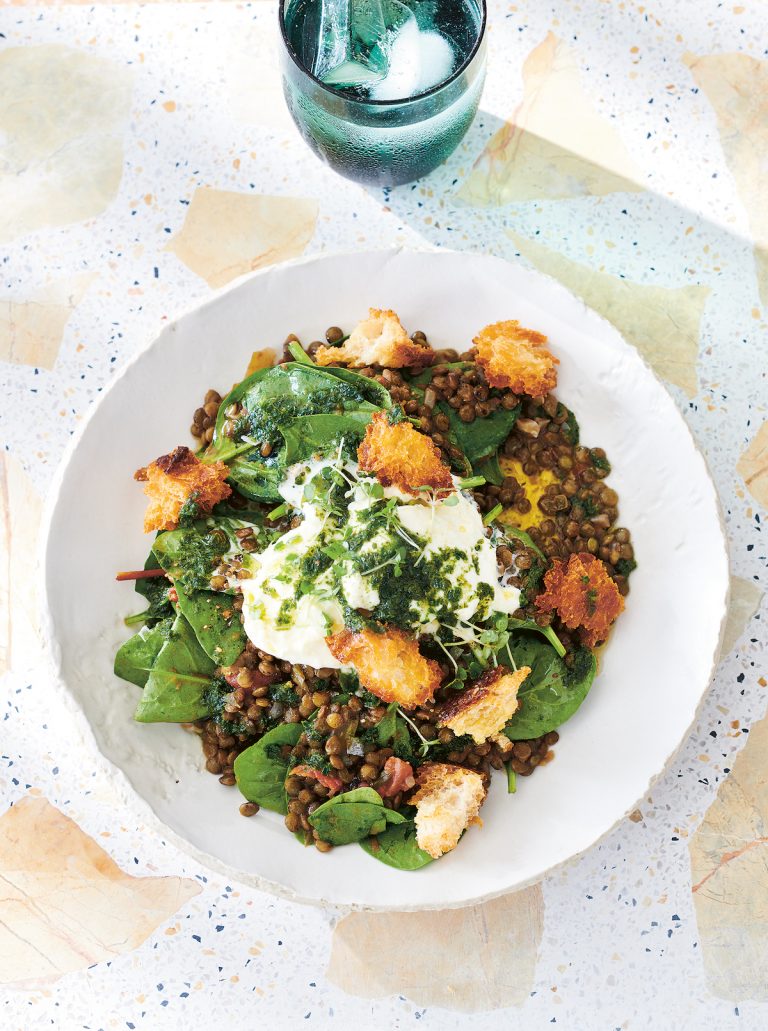 Warm Lentil Salad with Burrata & Basil Oil
Why We Love It: If you're looking for a comfort dish with burrata, this bowl is for you. Australian restauranteur and food writer Bill Granger shared with us this flavorful recipe that's derived from locally sourced ingredients and traditional flavors straight from Sydney.
Hero Ingredient: Cooking with lentils will change your life.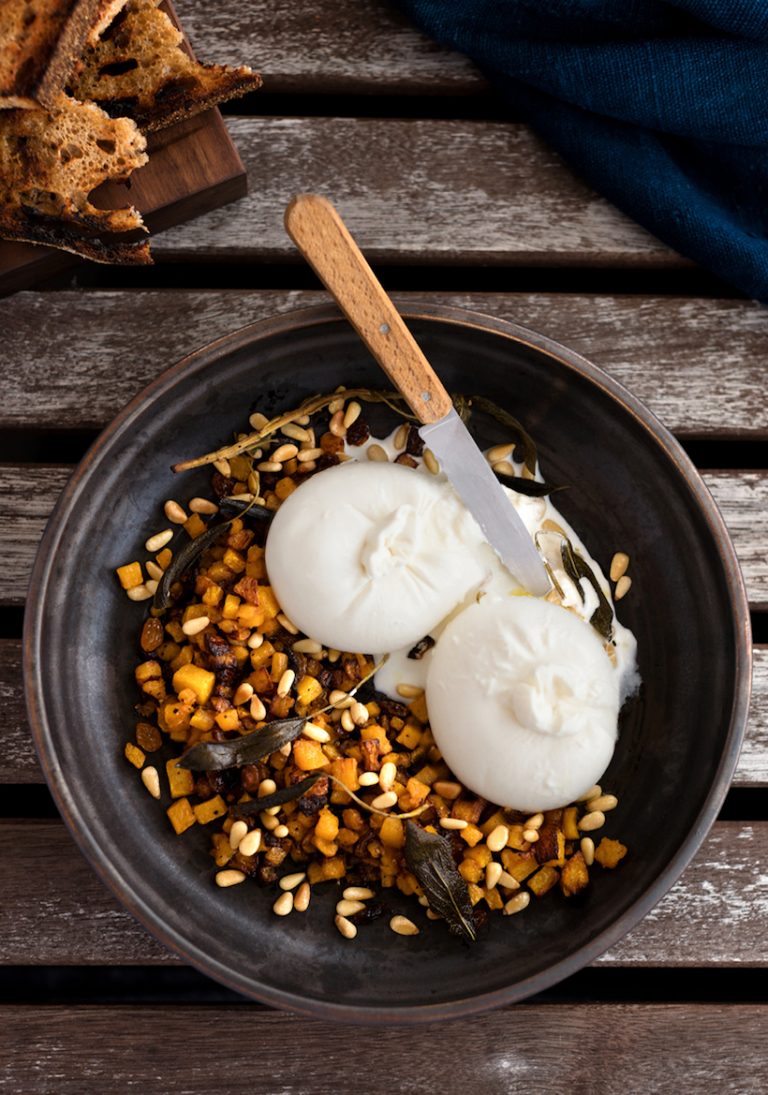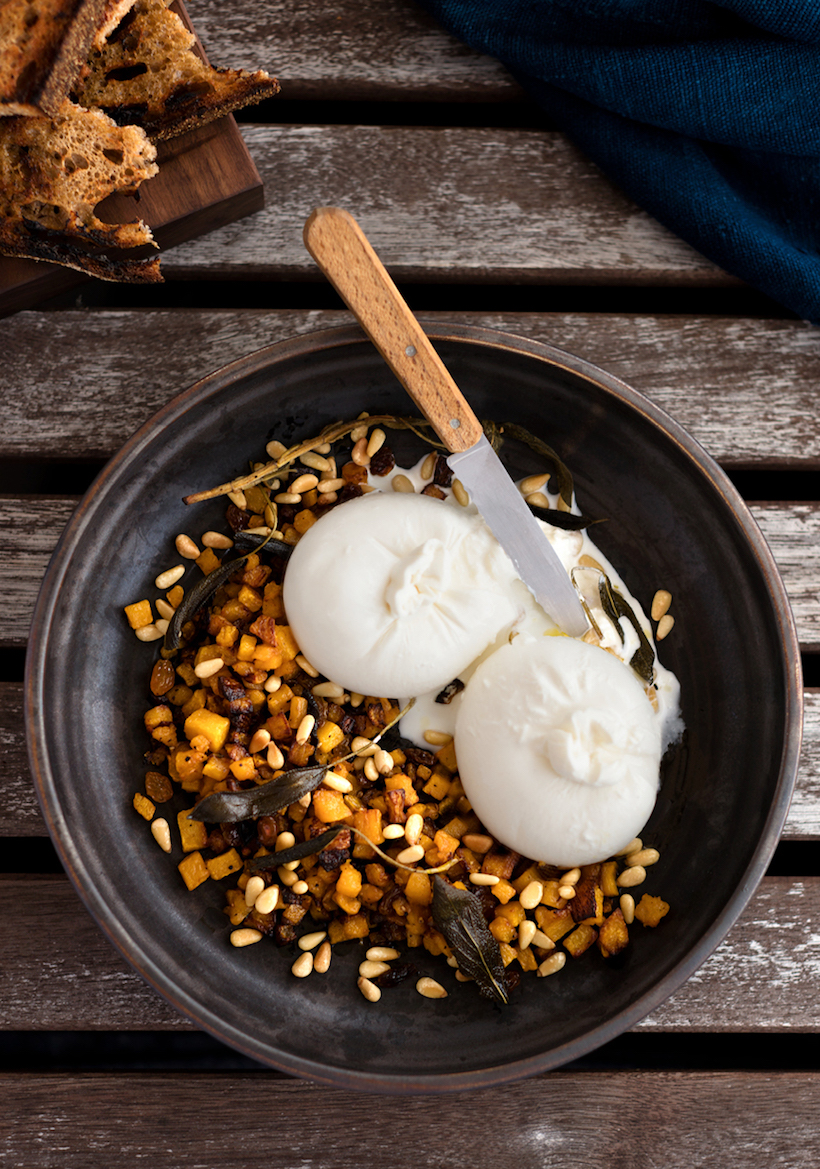 Burrata with Caramelized Squash, Pine Nuts, and Golden Raisins
Why We Love It: To me, this dish screams fall with the perfect balance of creaminess and nuttiness. It's easy to throw this bowl together as a simple, but standout appetizer or side dish on any occasion.
Hero Ingredient: Pine nuts are the perfect crunch.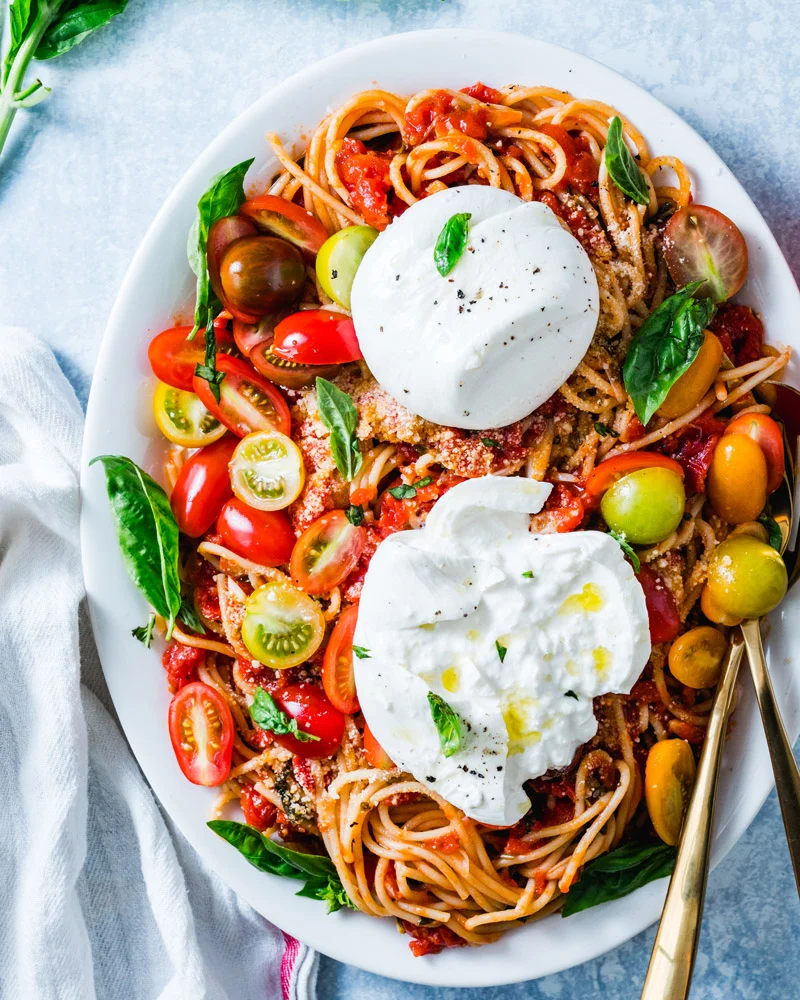 Burrata Pasta with Tomato Basil Sauce From A Couple Cooks
Why We Love It: I'd be remiss if I didn't include this rich and delicious pasta in my list of the best burrata recipes. All the sweet and creamy summer flavors you know and love in a single dish. It simply can't be topped.
Hero Ingredient: Full disclosure: I'm prepared to name burrata the hero ingredient in all of these recipes. But because that would take away the fun, I'll branch out. Here, the bucatini is key. It's essentially a thicker spaghetti that's hollow in the center—in other words, the perfect vehicle for this silky, delicious sauce.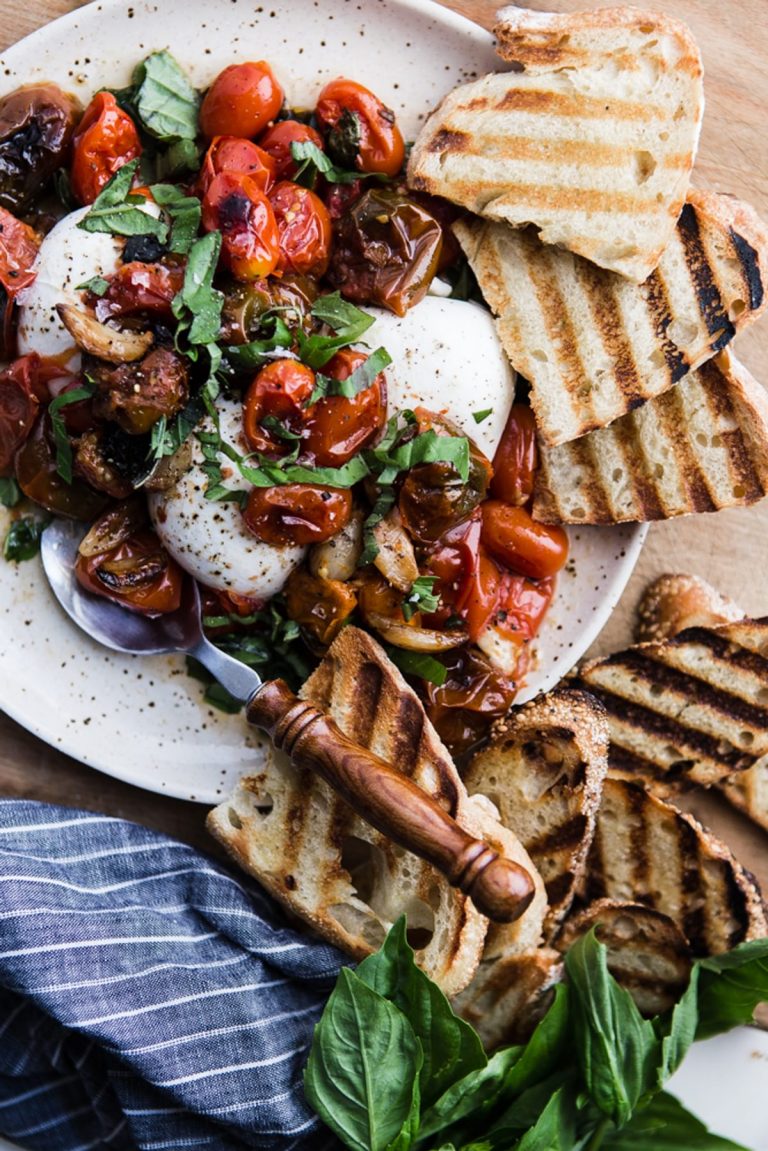 Braised Tomatoes With Burrata from The Modern Proper
Why We Love It: The juxtaposition of these warm, braised tomatoes with burrata's creamy coolness makes for a delicious appetizer for any meal. Save it to impress your loved ones at your next gathering or treat yourself to a truly tasty and special treat. You deserve it!
Hero Ingredient: A loaf of crusty bread is the perfect vehicle for scooping up these heavenly tomatoes and sopping up all their delicious juices.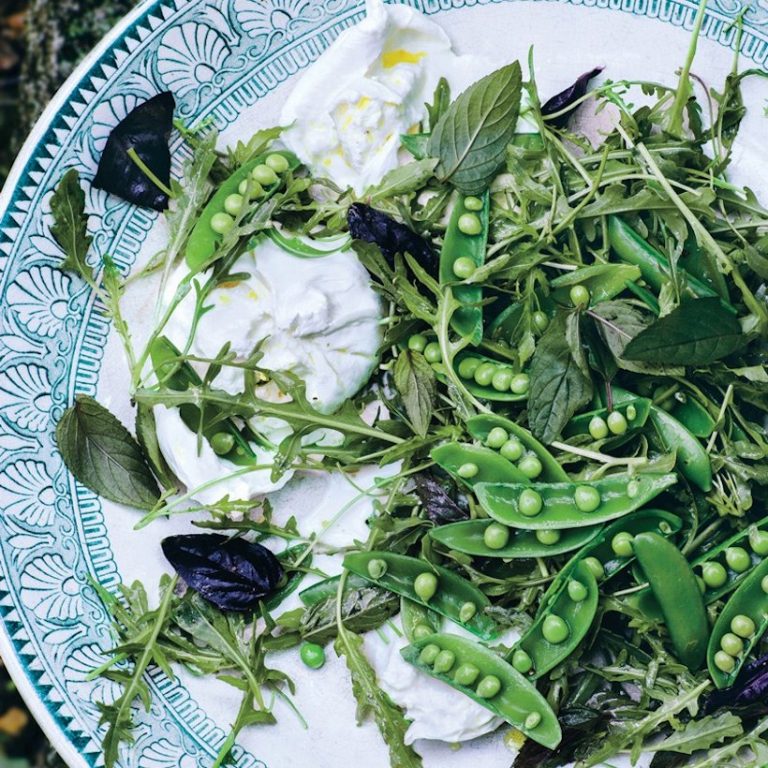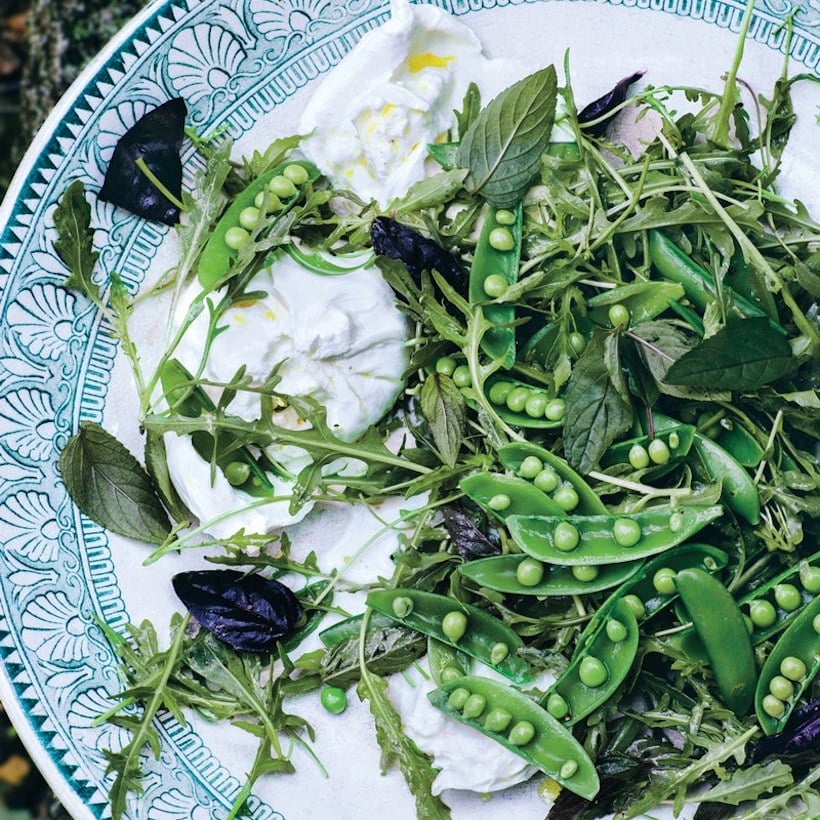 Snap Pea Salad With Burrata from Bon Appétit 
Why We Love It: Throw together this light and refreshing salad next time you're trying to decide what to make for a delicious weekend lunch. It's a little peppery, a little crunchy, a little tart, and extremely delish.
Hero Ingredient: I love arugula's bitter, peppery bite. Consider using it as the base for all your summer salads and even topping your pizzas with it for an extra pop of green. Start there, and trust me, you'll come up with plenty of excuses to add it to… everything.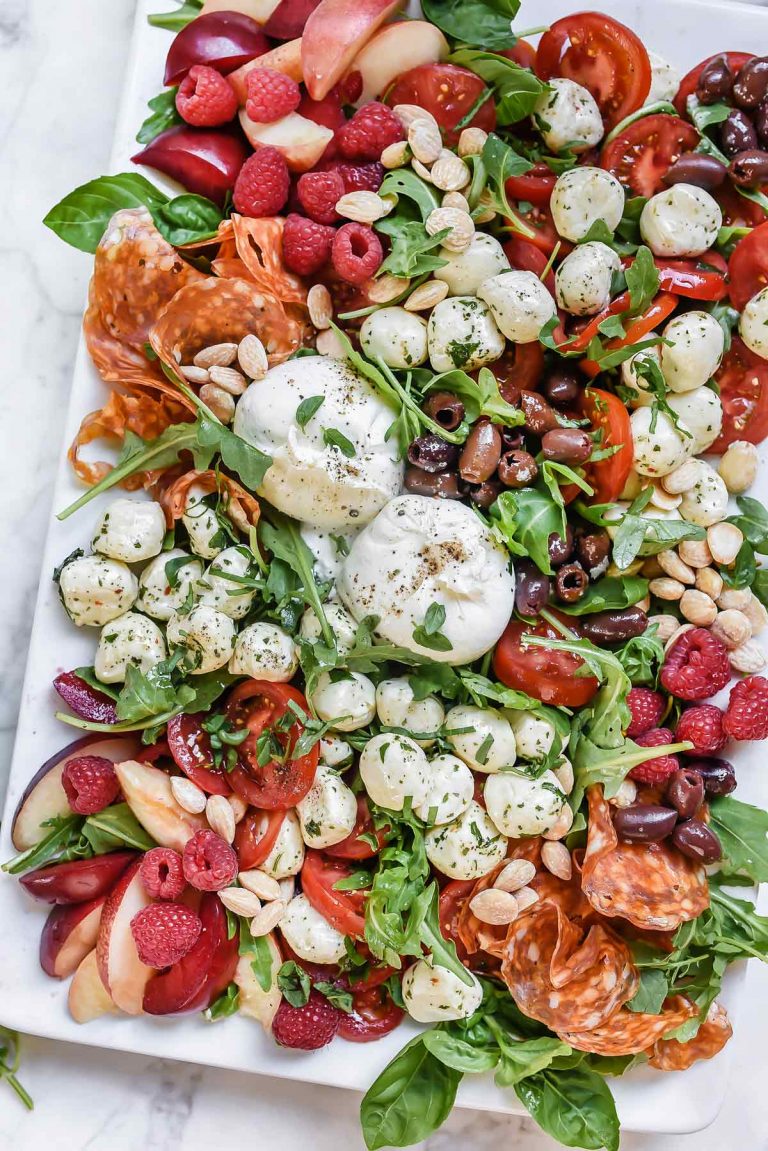 Caprese Salad Platter from Foodie Crush
Why We Love It: Can't go wrong with a deconstructed platter, especially when it contains multiple cheese sources that include burrata. It's a feast for the senses.
Hero Ingredient: There's a lot going on in this salad/platter hybrid. And while it contains both burrata and marinated mozzarella balls, I have to say: when it comes to flavor, the latter wins out.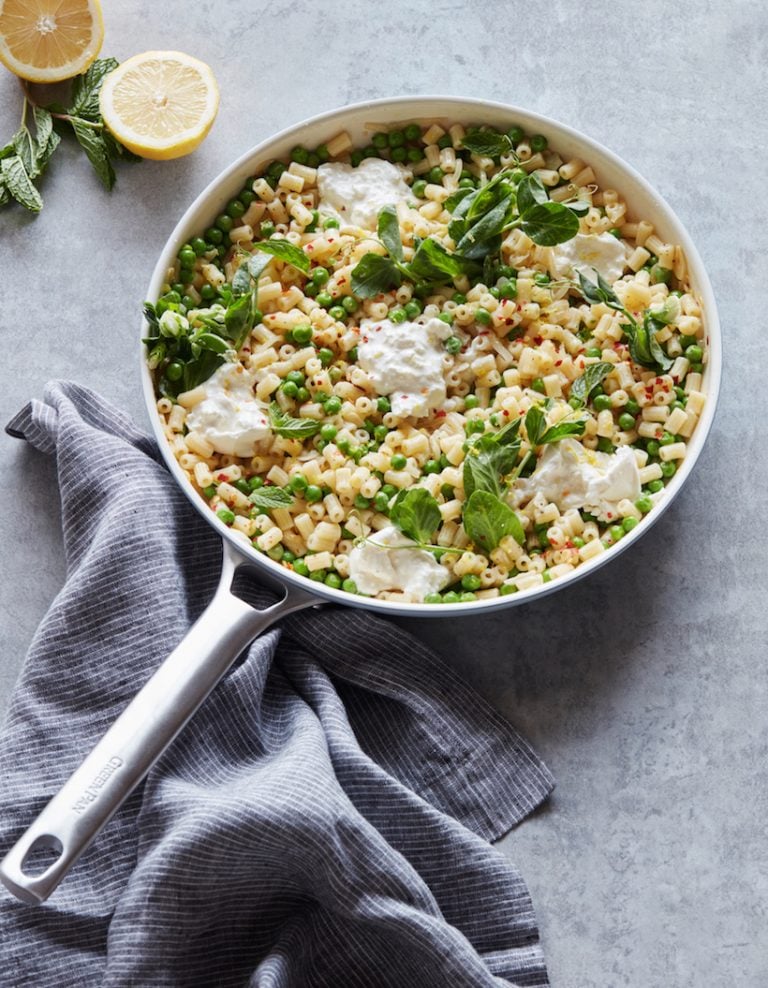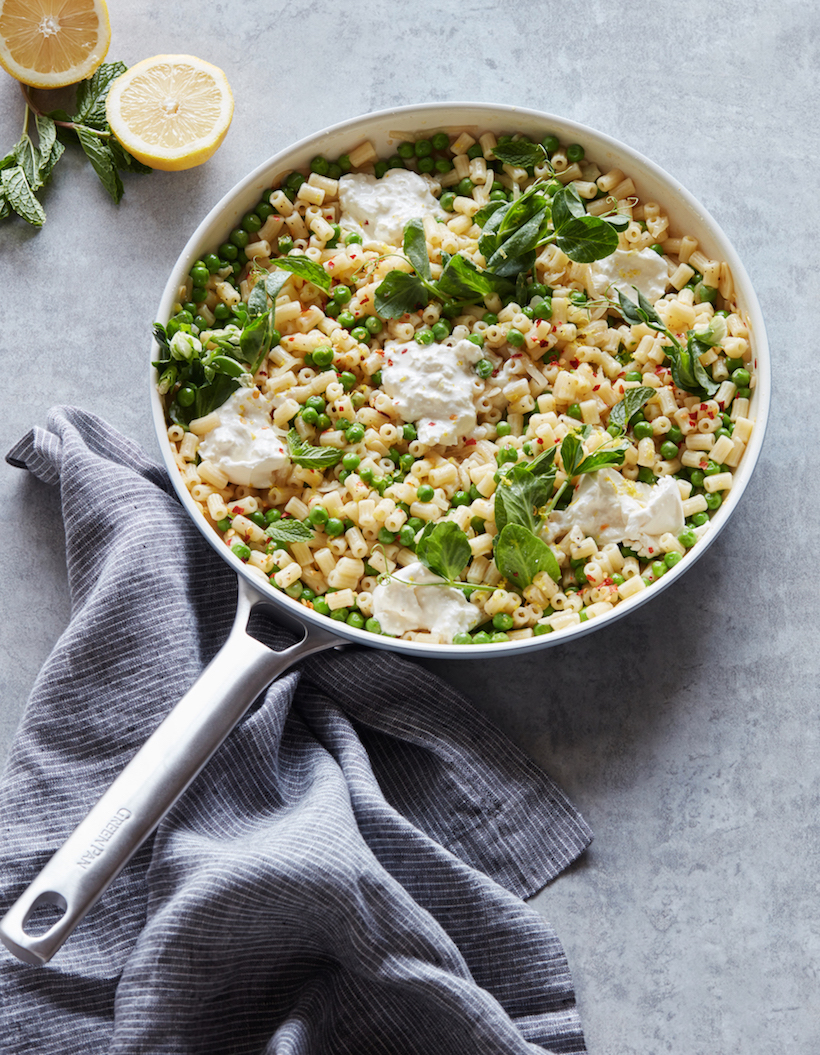 Spring Pea Pasta With Burrata from What's Gaby Cooking
Why We Love It: Looking for another fresh, veggie-heavy pasta recipe? Then look no further than this pea-filled dish. It'll satisfy that wild burrata craving while also serving as a filling, comforting meal that's sure to be a crowd-pleaser.
Hero Ingredient: Nothing delivers fresh flavor like mint. I love that it's a little lemony and gives a bit of brightness to this pasta, too.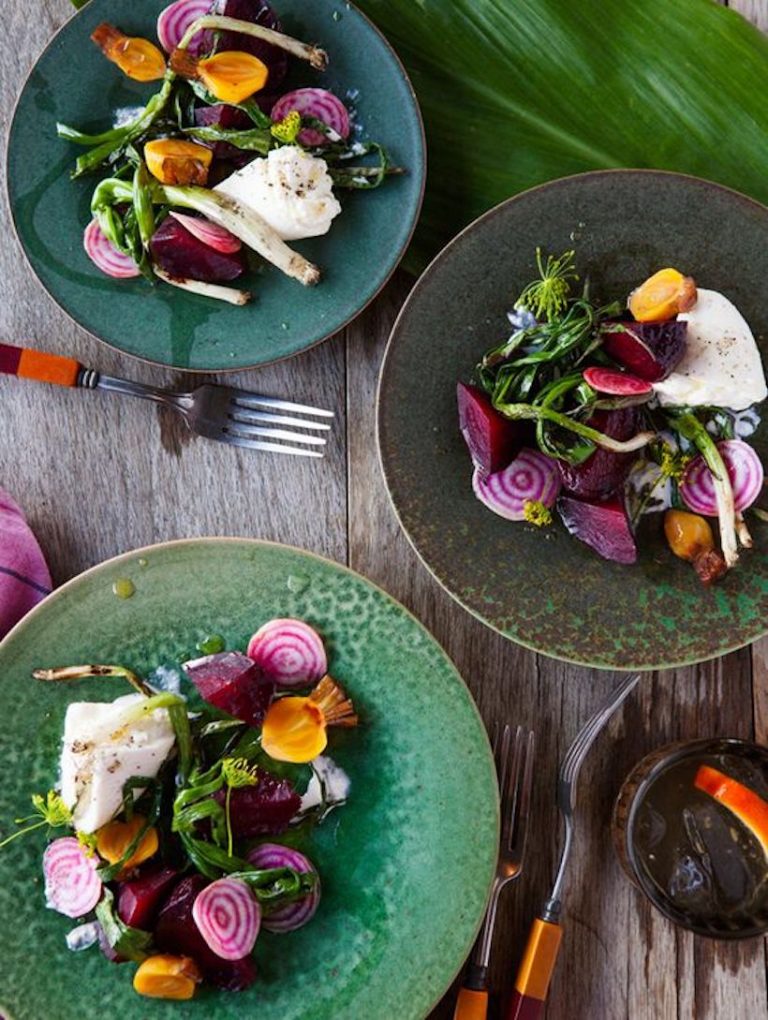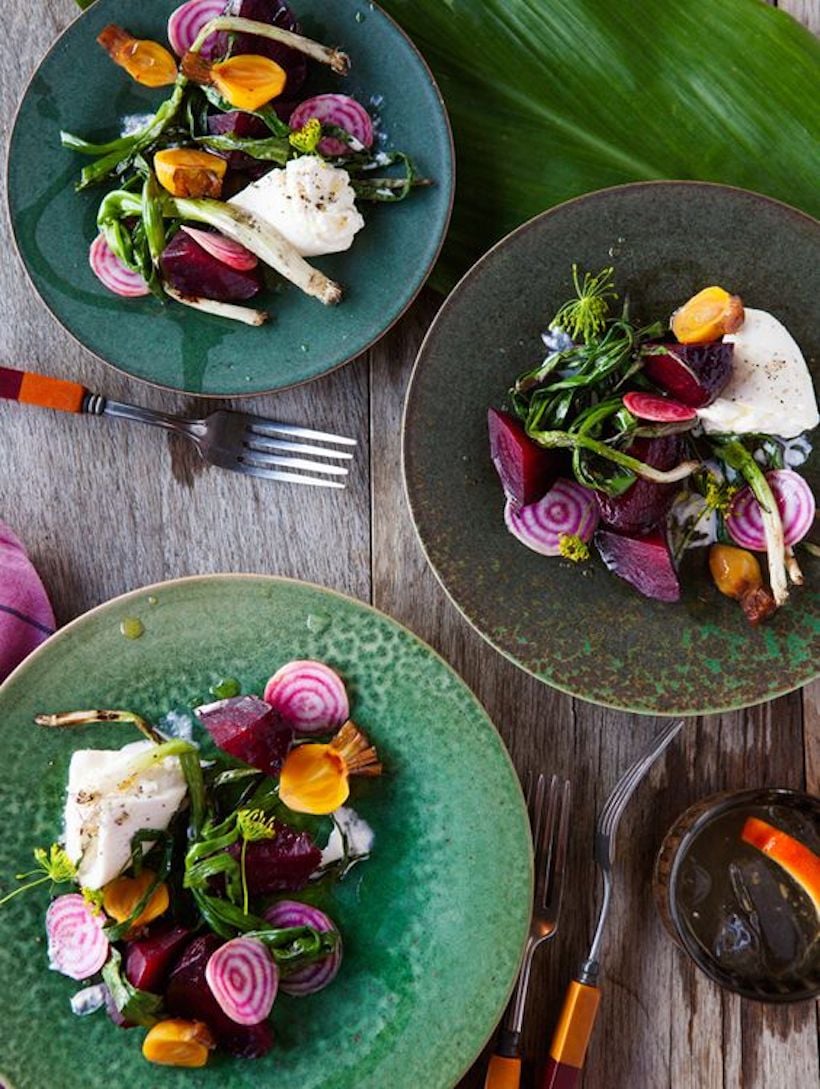 Grilled Beets With Burrata & Poppyseed Vinaigrette from Bon Appétit
Why We Love It: Is there anything better than a beet salad on a hot summer day? If you're looking for burrata recipes that pair indulgence with nutrient-dense ingredients, this is it. Grilled beets and burrata complement each other beautifully, and the poppyseed vinaigrette is an unexpected addition to this lovely dish.
Hero Ingredient: While I enjoy poppyseeds most in a citrusy-sweet muffin or quick bread, this vinaigrette takes a close second. Scratch that—paired with this sweet, earthy trio of beets, the vinaigrette wins out.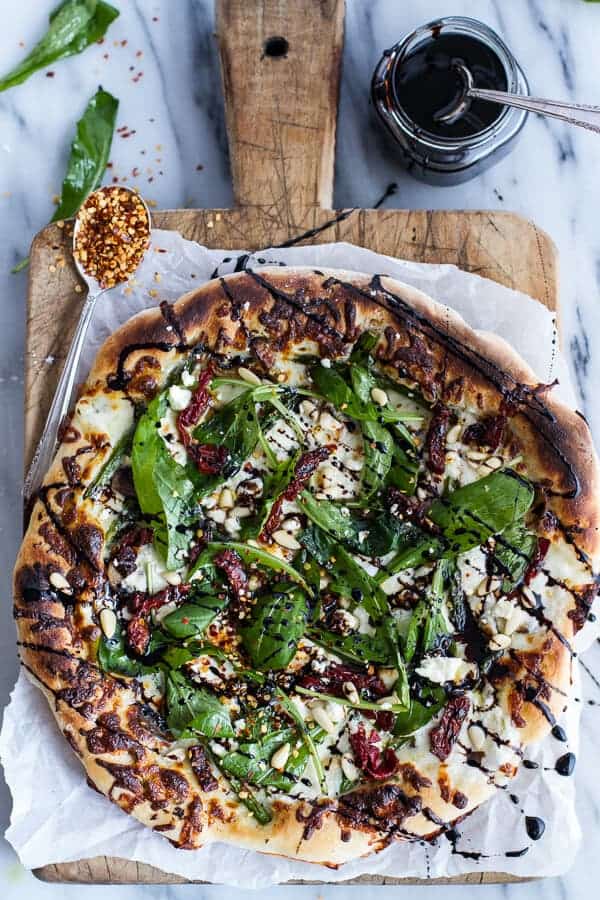 Springtime Mushroom & Asparagus White Burrata Cheese Pizza from Half Baked Harvest
Why We Love It: This burrata pizza recipe is an absolute dream. Seriously, I couldn't have conjured something better if I tried. It's a hearty, veggie-forward pizza that aims to please. You can't go wrong with this one.
Hero Ingredient: The feta's salty-briny flavor pairing makes for a delicious bite.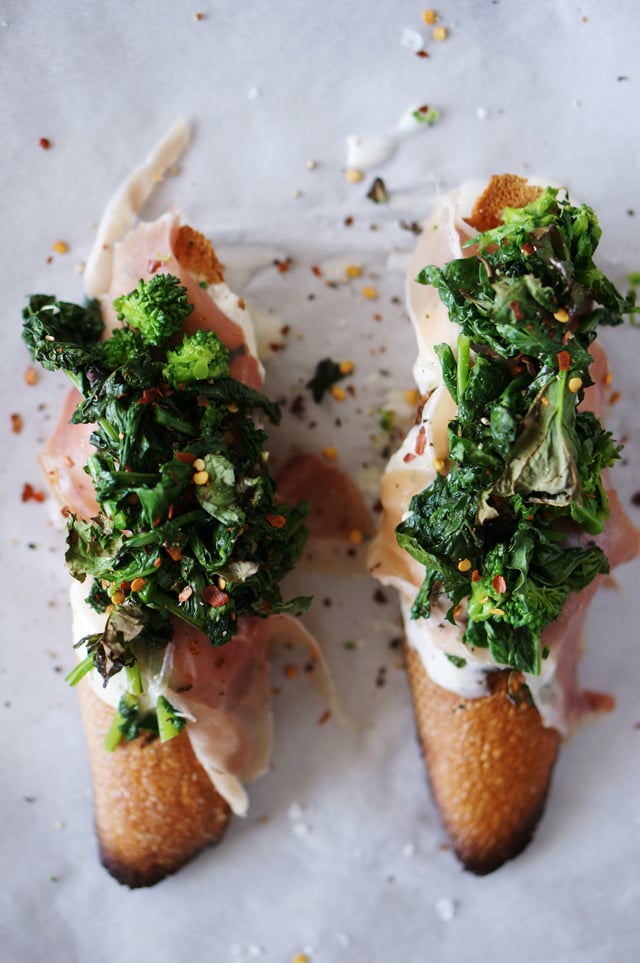 Broccoli Rabe, Burrata, & Prosciutto Crostini from Honestly Yum
Why We Love It: Fancy up your toasts with these delicious crostini. Snack on them as an appetizer, or load up a larger piece of your favorite yummy bread and make it a meal.
Hero Ingredient: Broccoli rabe is the broccoli-adjacent veggie you need to start including in all your weekly grocery hauls. It's a bit more bitter and herby than its shorter-stemmed cousin and is incredibly versatile. Chopped and sautéed with garlic, this recipe makes the most of one of my favorite greens.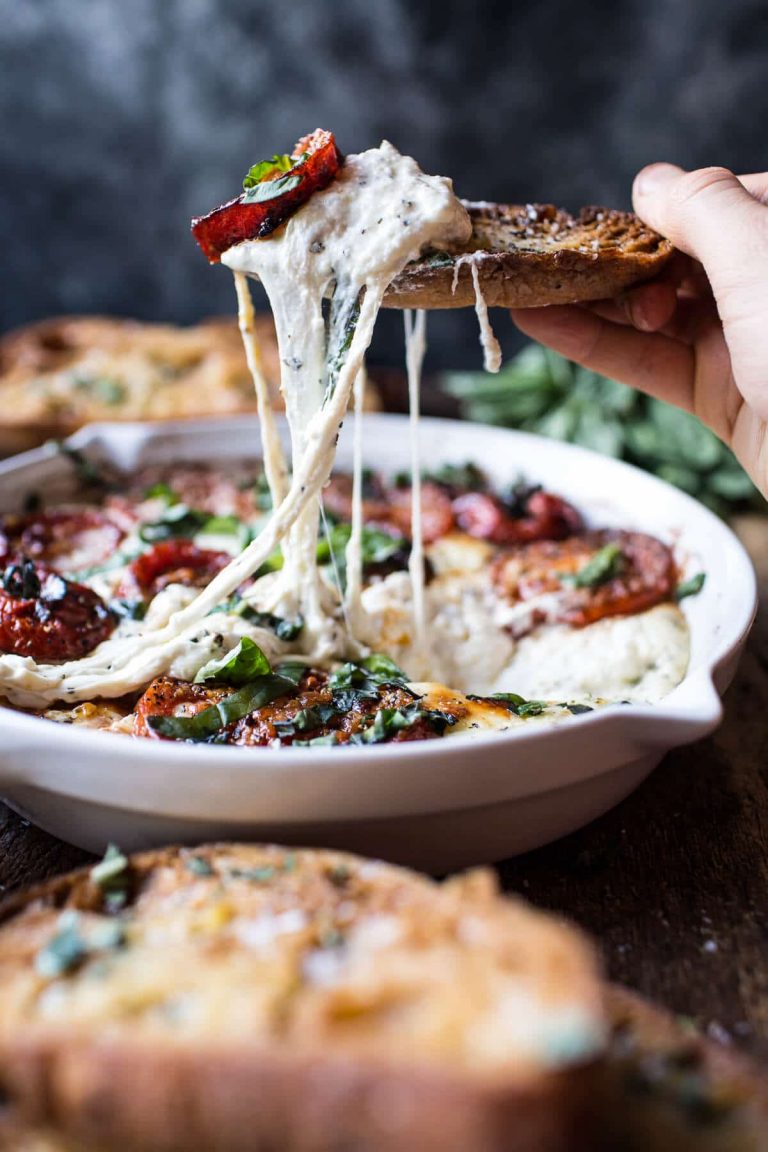 Margherita Pizza Dip from Half Baked Harvest
Why We Love It: Sorry, what's that? A pizza in DIP FORM? You had me at hello. Everything you could want from a classic Margherita pizza in a can't-stopping-dippin' dip format. It's the ultimate recipe hybrid that earns this dish its spot in this best-ever burrata recipes round-up.
Hero Ingredient: *Moment of appreciation for that cheese pull* While there's plenty of cheese in this recipe that makes it happen, the cream cheese is responsible for that ooey, gooey, creamy texture.
Burrata Berry Salad Recipe From Reluctant Entertainer
Why We Love It: This beautiful dish draws on the gorgeous flavor profiles of all its ingredients to combine and make an inspiring, satisfying, and fanciful meal. It's positively heavenly. What's more, burrata's magic can be found in the fact that it works beautifully as either a savory or sweet confection. So if you're a fan of a cheesy dish that leans slightly toward the latter, be sure to serve this one up.
Hero Ingredient: With so much to choose from, selecting a hero ingredient for this dish is a tall order. But then you take a bite of the croutons and the crunch just hits.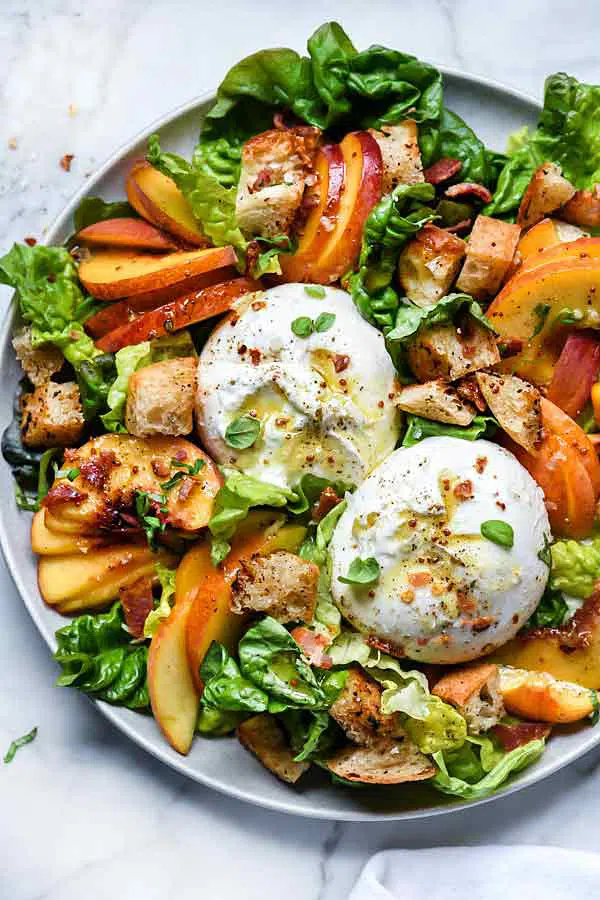 Peach Panzanella Salad With Burrata and Bacon from Foodie Crush
Why We Love It: The next time you get the itch for a Panzanella, check out this bacon-y, burrata-y option. It's salty, sweet, creamy, and ultra-satisfying.
Hero Ingredient: The trick is in the golden balsamic vinegar. While the flavor is largely the same as the more commonly-used darker pick, this one lends a sweet, complex flavor that has a nice little crisp bite thrown in.
Artichoke Burrata Pizza With Lemon Basil Pesto from How Sweet Eats
Why We Love It: The smooth flavor of an artichoke combined with the brightness of burrata and tart lemon basil pesto makes for a unique and delectable pizza.
Hero Ingredient: Without fail, I will always sprinkle a healthy amount of red pepper flakes on my pizza. When you're enjoying something this creamy and decadent, a little spice never hurts.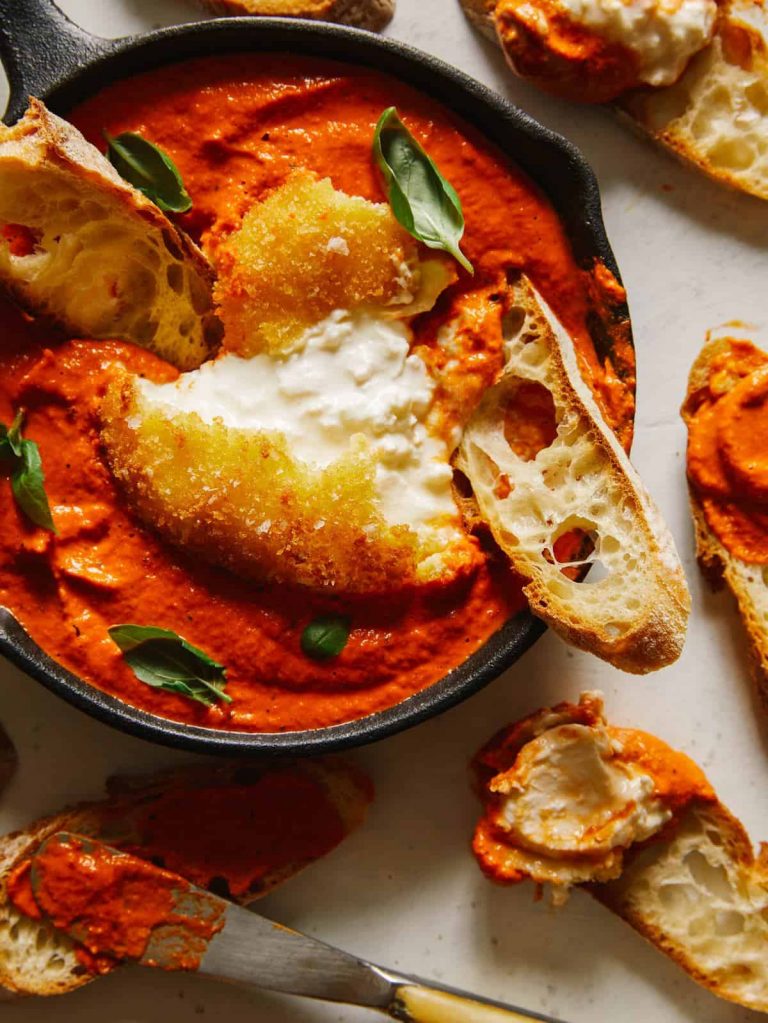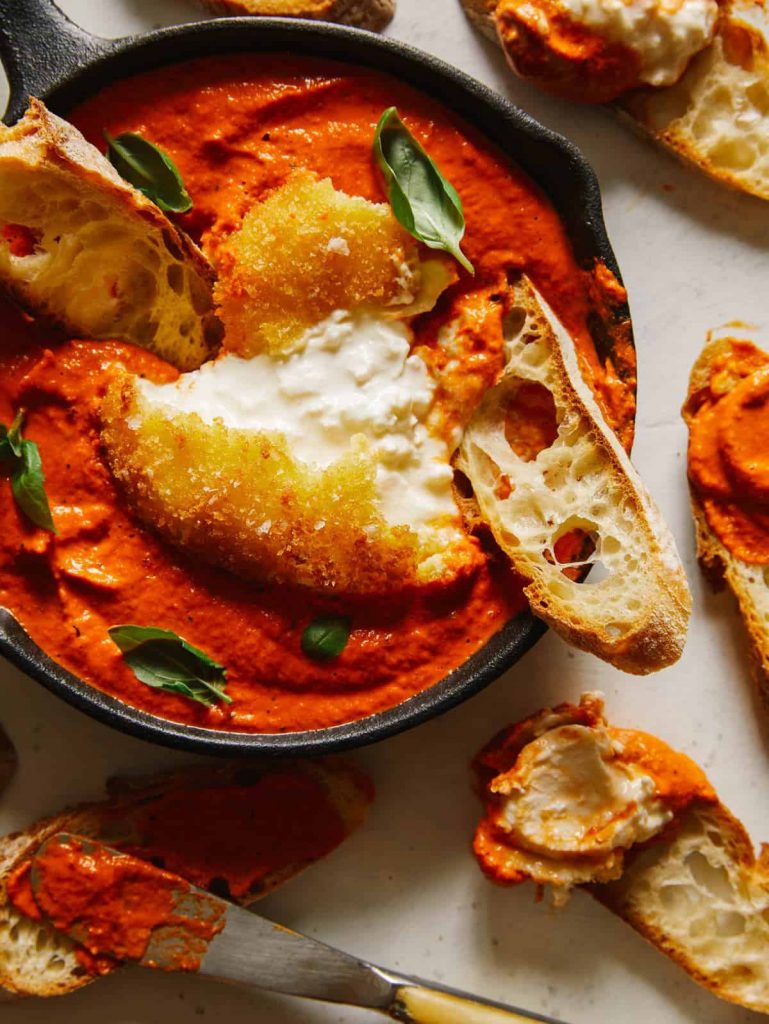 Fried Burrata Over Romesco Sauce from Spoon Fork Bacon
Why We Love It: This mouthwatering dish is so good, you might just think you've been transported to the Italian countryside. (Not the worst scenario.) It's rustic and homey while still feeling *and tasting* like an elevated eating experience.
Hero Ingredient: When it comes to the best burrata recipes, coating your burrata in a crust of panko breadcrumbs is the ultimate power move. It probably goes without saying but frying your burrata is too.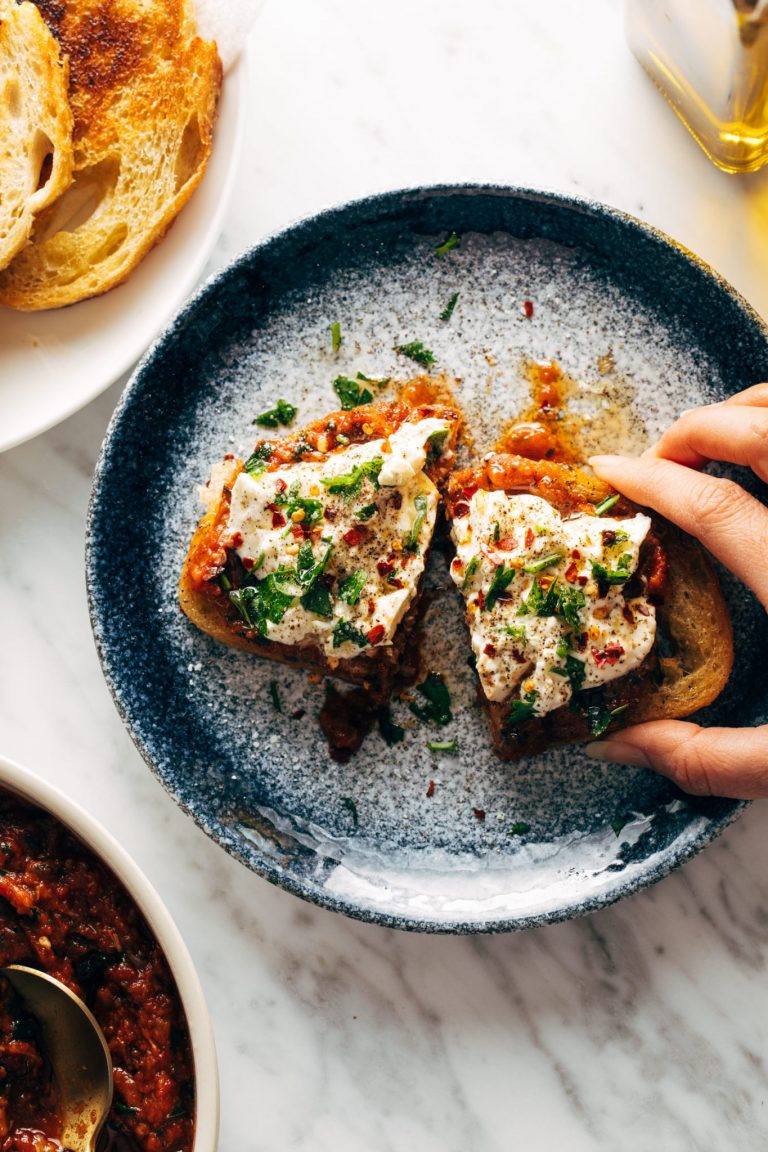 Zaalouk Toasts with Burrata from Pinch of Yum
Why We Love It: If you're not familiar with Zaalouk, this recipe will change that. The traditional form is a Moroccan salad made from cooked eggplants and tomatoes along with a variety of spices and garlic. As you could imagine, creamy burrata pairs incredibly well with the smokey tomato flavor that the Zaalouk brings. And the best part? It's all enjoyed in toast form.
Hero Ingredient: Eggplant recipes might just surprise you.
This post was originally published on May 2, 2018, and has since been updated.