There are countless ways to spend the holiday season. You can soak up the coziness indoors, marathoning all the holiday movies back to back. Or perhaps you're a Christmas cookie connoisseur and love baking the weekends away. And of course, if you live somewhere that gets snowy and cold, there's no better time of year for an outdoor adventure.
Whatever your plans, we can all agree: the holidays are best when the stress is low and there's enough space in your schedule to appreciate it all. We're committed to making this a season full of magic, and our 2023 holiday rituals will help get you there. Because we get it—the busyness has a way of catching up to us. And it can be so tempting to let our productive days slip into the holidays as well. But take this list as permission to put your mind at ease and make time for all the things that spark the most joy. (Sledding, hot cocoa, and taking naps, included.)
2023 Holiday Rituals to Spark Joy This Season
With our 2023 holiday rituals to guide you, it's our hope that you can make this year sparkle and shine in all the special and heartwarming ways. Let these ideas guide your own list of intentions, and get ready to make the most of your holidays.
Week 1 (November 6-12)
1. Plan your Thanksgiving menu (or potluck contribution).
2. Light a candle and romanticize your journal session. Practice gratitude with one of these prompts.
3. Make mulled wine, glögg, or hot apple cider in the Crock-Pot. Your house will smell amazing.
4. Bake pumpkin bread. Double the recipe and give one to a friend, neighbor, or co-worker just because.
5. Work on your holiday gift list. Write down ideas for each person on your list and tap our holiday gift guides for fresh ideas.
6. Plan your festive outfits. Look at the calendar and think about any occasions where you may want to put in some effort—parties, photos, Thanksgiving dinner, the ugly sweater office party…
7. Do a closet cleanout and donate clothes you haven't worn in a year. If you have kids, go through toys and donate any they've outgrown. Now is the perfect time to free up space before you buy a single thing or bring any gifts into the house.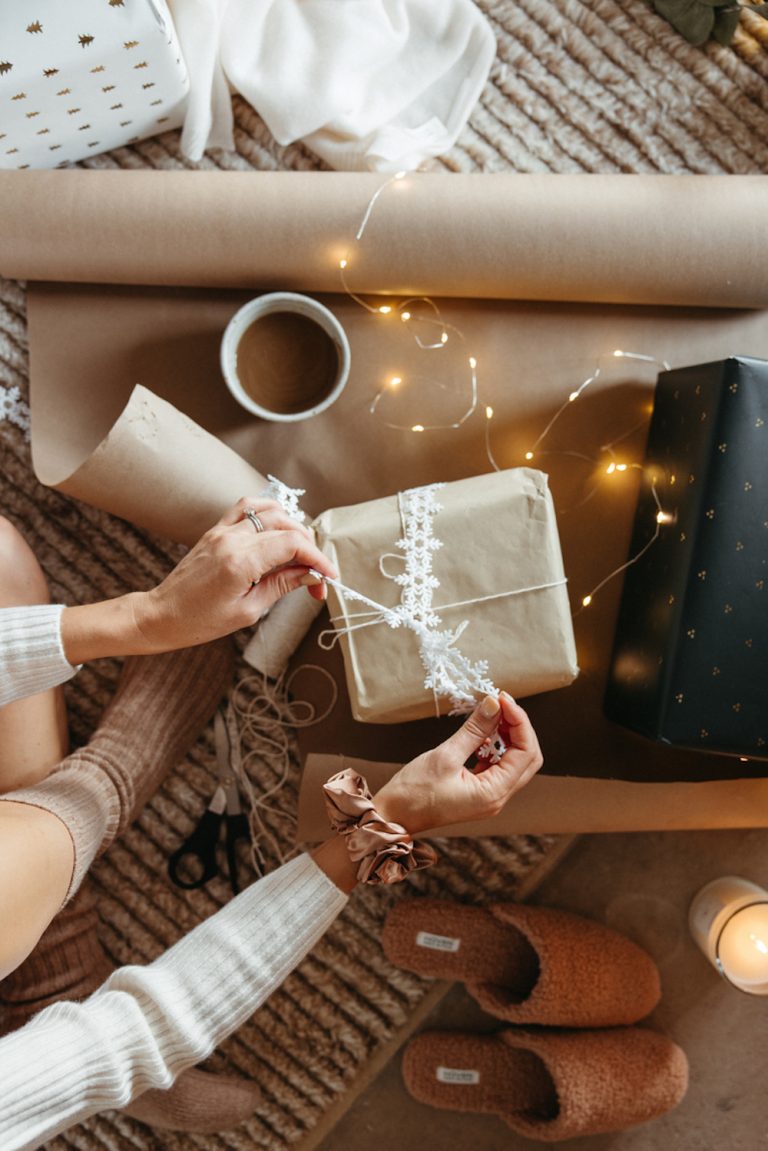 Week 2 (November 13-19)
8. Warm up a cup of homemade chai.
9. Have a holiday crafting day. Scroll Pinterest for ideas or get inspired with our favorite holiday DIYs.
10. Go shopping for a special new ornament for the tree. Our family tradition is that each person gets one new ornament a year, and it's a great way to look back and remember past Christmases.
11. Choose a theme or color palette for your holiday gift wrap, then go ahead and buy it. Store it somewhere with scissors and tape so you're ready for stress-free wrapping.
12. Give back: The season is brightest when we make it bright for someone else, so think about how you want to give this year. One of our favorites? Find a wishlist for a children's organization and "adopt" one to gift.
13. Treat yourself to a pair of cozy socks or slippers to wear all winter.
14. Make plans with an old friend you haven't seen in ages.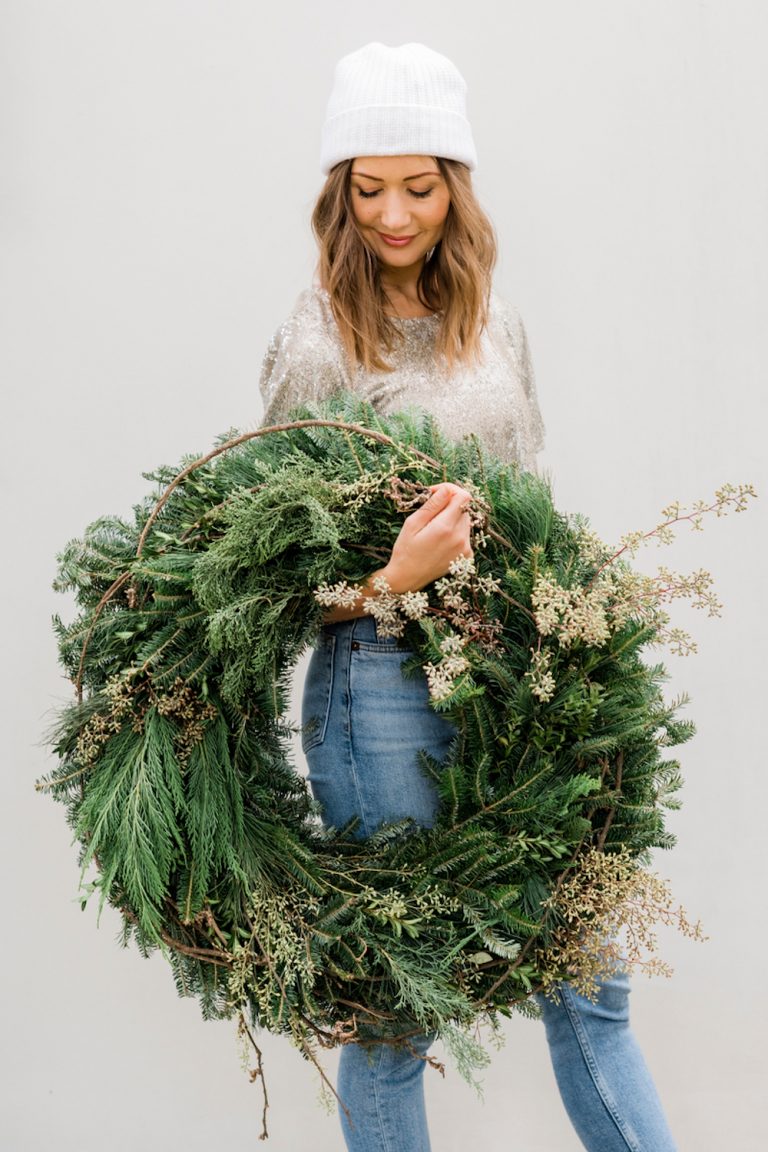 Week 3 (November 20-26)
15. Shop for classic Christmas books and bring them to a local donation drive for kids to enjoy.
16. Visit a small business and purchase gifts for friends and loved ones.
17. DIY a wreath for your front door. This is all the inspo you need.
18. Thanksgiving. Go on a gratitude walk—leave your phone at home. As you walk, mentally list out your current gratitudes. Reflect on the joy they each bring into your life.
19. Make paper snowflakes and use double-sided tape to display on your windows.
20. Order holiday gifts. Most retailers have sales the entire week of Thanksgiving now, so avoid the pressure of doing it all on Cyber Monday.
21. Call a faraway friend or relative to tell them how thankful you are for them.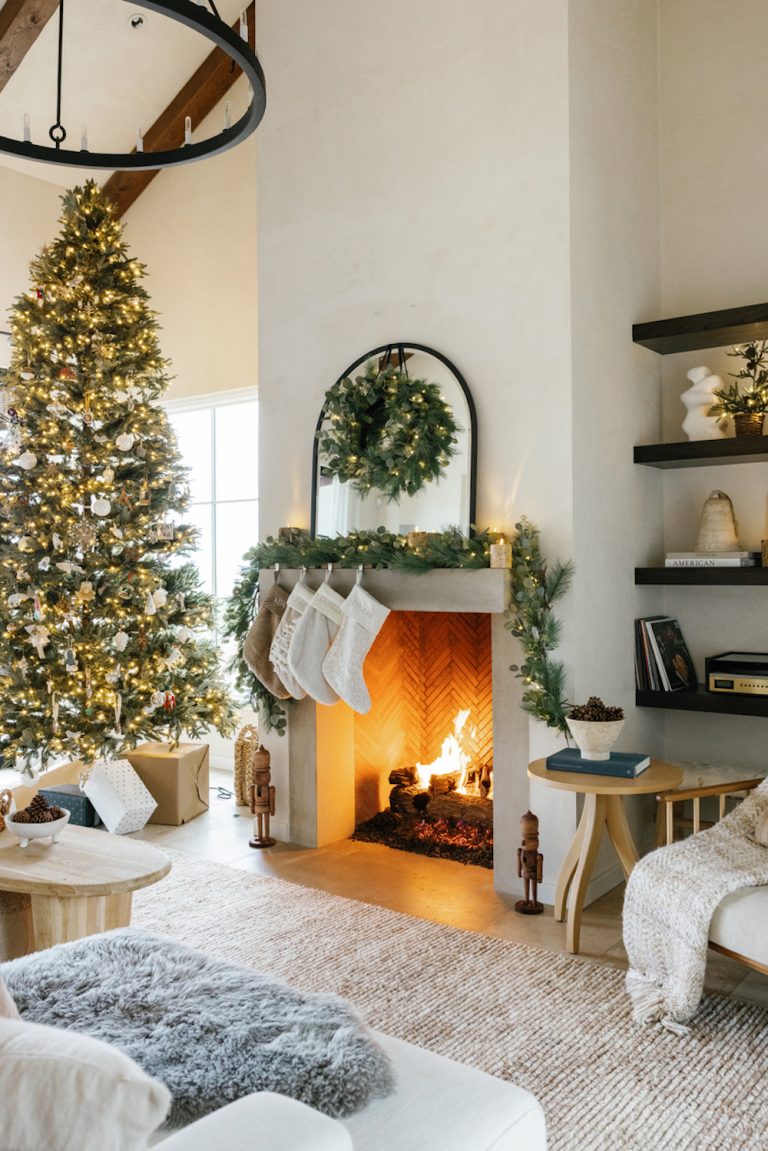 Week 4 (November 27-December 3)
22. Spread some good cheer—leave a nice tip for your barista.
23. Find a new red lipstick that flatters your skin tone. Here's how to keep it in place for holiday parties.
24. Close the laptop and shop for at least one gift in person.
25. Start an advent calendar—here's a list of fun 2023 calendars.
26. Visit a holiday market in your city—shop for ornaments, drink hot cocoa, and enjoy the Christmas cheer!
27. Make a whole night out of decorating the Christmas tree. Turn on music, make hot cocoa, and savor the process.
28. Curate a playlist of your favorite holiday songs. Here's a great place to start.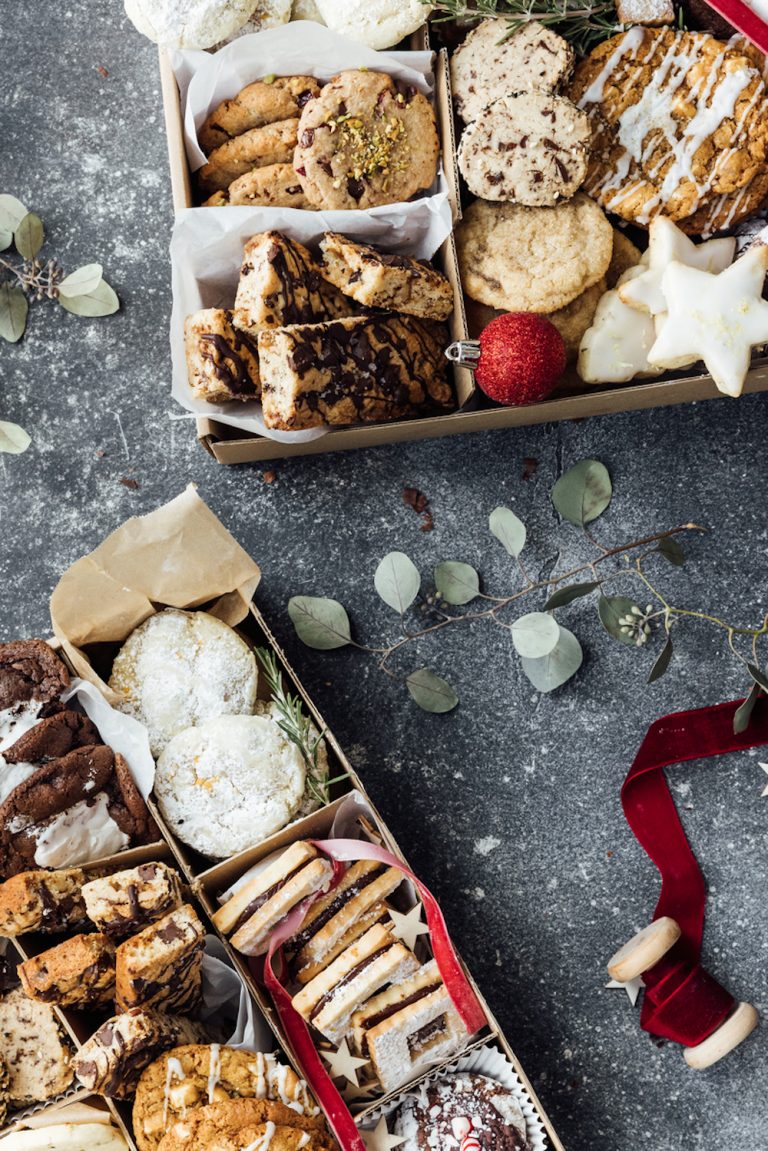 Week 5 (December 4-10)
29. Set aside an afternoon for holiday baking. Download the Holiday Cookie Guide and bake up a recipe (or two). You could also prep the dough and freeze for later.
30. Turn on your favorite holiday album and do at least one cleaning task you've been putting off.
31. Set up a cozy wrapping station and start wrapping gifts, even if it's just one per night.
32. First Day of Hanukkah. Make a festive meal. We're craving everything on this list.
33. Buy or DIY a few appreciation gifts for teachers, postal deliverers, housekeepers, your hair stylist, etc.
34. Recreate your favorite Starbucks holiday drinks at home. Invite friends over and vote for the best—Gingerbread Latte or Peppermint Mocha?
35. Scroll through last month's camera roll. Revisit your best memories and delete any duplicates or screenshots.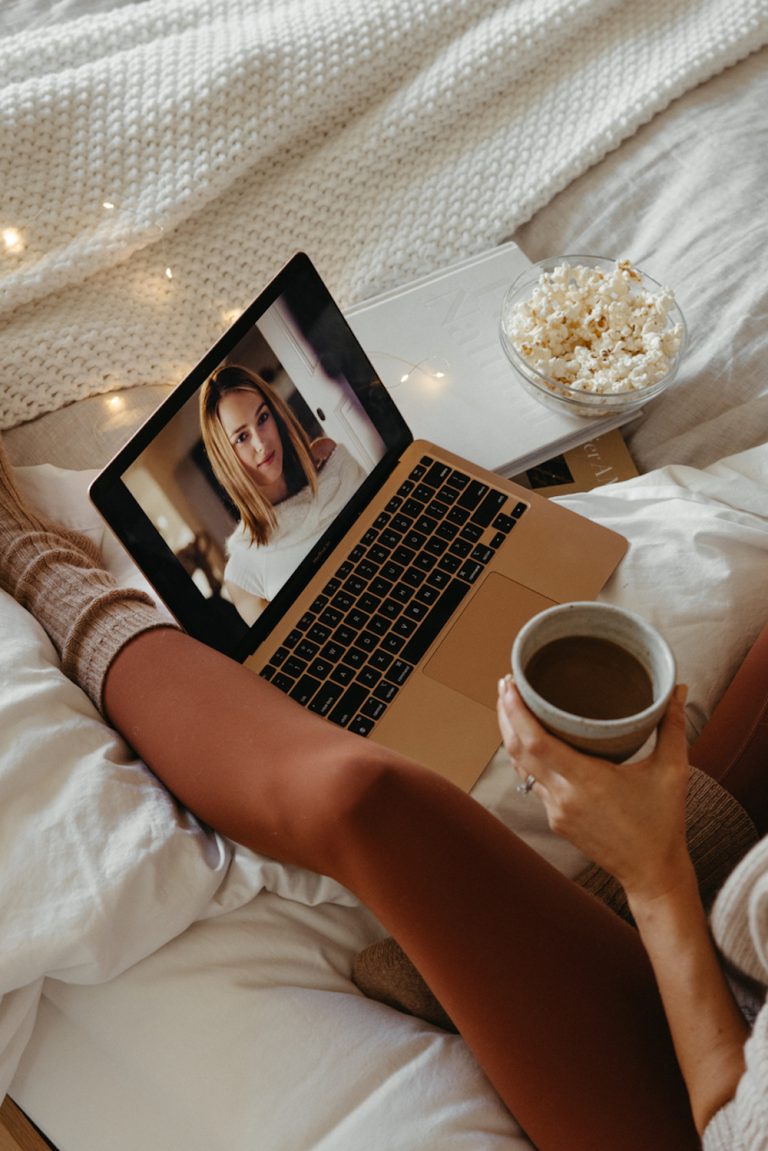 Week 6 (December 11-17)
36. Remove one thing from your calendar and opt for a holiday movie night at home instead.
37. Light a candle and make a grocery list for next week's holiday dishes.
38. Go on a stroll or a drive to look at holiday lights.
39. Read The Polar Express.
40. Have a holiday self-care night at home. Get tips to help you design the perfect relaxing evening.
41. Go through old holiday photos, then text your faves to family and friends you shared those memories with.
42. If you have extra holiday cookie dough, bake it off and deliver it to the neighbors.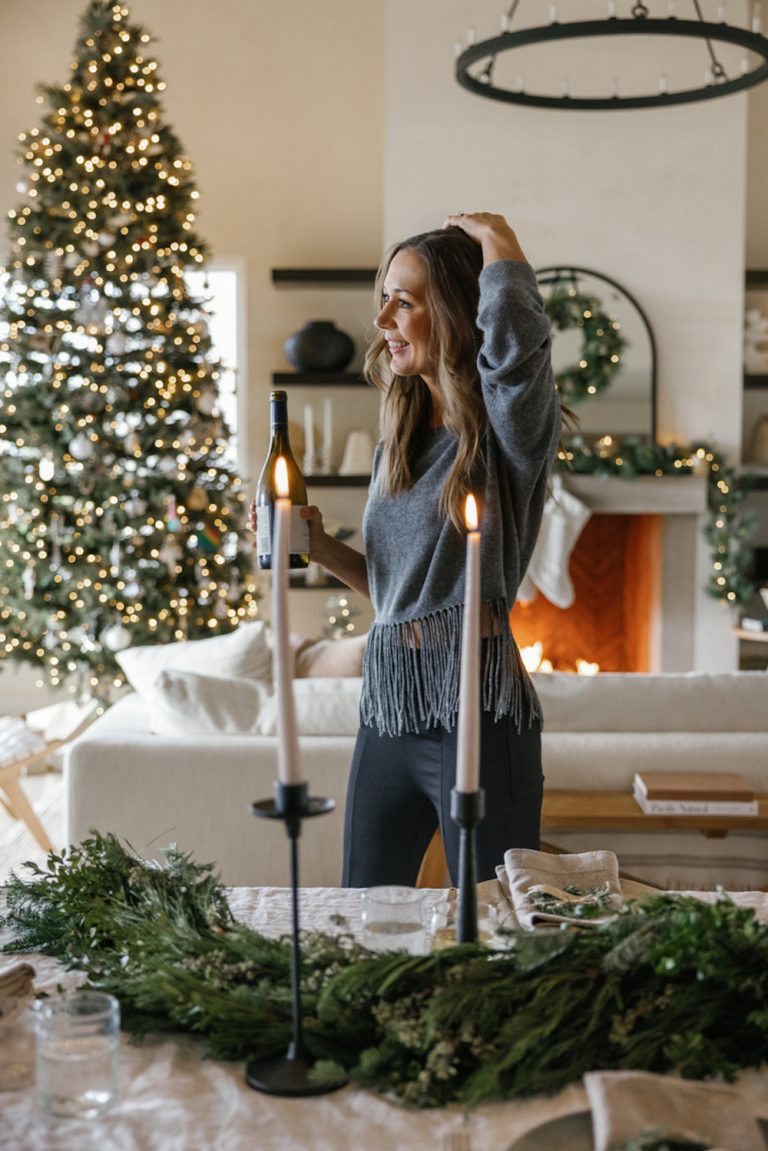 Week 7 (December 18-24)
43. Let your playful side out and channel your childlike wonder. Watch a movie you loved as a kid or play a game.
44. Make peppermint bark or our favorite—winter wonderland white chocolate bark. It's the perfect snack for all your Christmas week activities.
45. Make a wintry simmer pot. Slowly simmer cranberries, orange slices, cloves, cinnamon sticks and whatever else you want to scent your home in a stovetop pot.
46. Find an unexpected act of kindness you can do with those you interact with in daily life. It'll make a major difference this season, for yourself and for the recipient.
47. Recruit your friends or family for a pajama day—holiday movies and treats required.
48. Put out treats for Santa and his reindeer.
49. Buy some fresh evergreen and lay it down the center of your table for an easy, festive garland.
50. Christmas Day. Celebrate the holiday with loved ones. Hug and hold them close. If you're spending Christmas away from family and friends, call and send texts to tell them you're thinking of them.