It's time I admit to myself that I am, by definition, a Francophile. I'm a sucker for a "How to [Dress/Eat/Wash Your Face] Like a French Girl" headline. I'm obsessed with watching Parisians go about their day in the most fashionable, carefree outfits. And I devoured not one, but two stunning books about New Yorkers who left behind life in the fast lane for a slower, more intentional life in France. (Jamie Beck's An American in Provence and Ajiri Aki's Joie, both of which I highly recommend.)
When Ajiri came through Austin to celebrate the launch of Joie, we had the pleasure of hosting her at Camille's casa for a casual gathering. And while, yes, it was a bit sparklier and more celebratory than usual, the late-afternoon event fully embodied the heart and soul of a true apéro. And if you're not familiar, allow me to introduce you to the magic of how to host an apéro.
What is an apero?
Originating from the French word "aperitif," an apéro is a pre-dinner (or lunch!) gathering that celebrates the joys of delicious appetizers, refreshing beverages, and relaxed conversations. It's a laid-back, pre-meal gathering with a focus on friends, family, and conversation—NOT spending hours in the kitchen. All it takes to host an apéro? A quick trip to the market and a text to friends.
The magic of an apéro is that it can be planned or spontaneous. The French have perfected the art of conversing about hobbies, travel, and all of life's pleasures over champagne and fresh baguettes. And since it's the perfect way to gather this summer, I'm mapping out how to host an apéro along with the simple dos (grab easy snacks) and don'ts (talk about work) just ahead.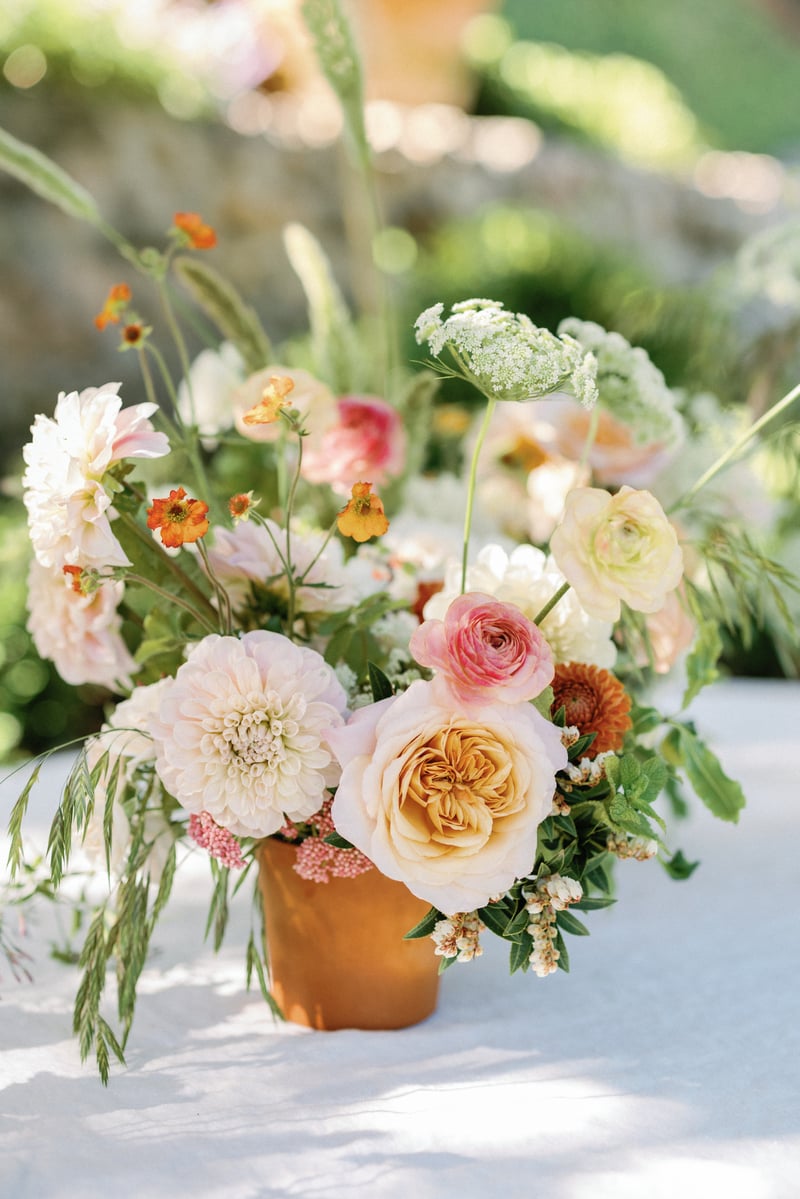 Step 1: Set the Scene
An apéro is meant to be enjoyed. For the host, that may very well mean pulling out the good china (an important lesson I've learned from Ajiri). Grab your favorite platters, decorative bowls, and cute little utensils. Pull out the etched glassware and vintage plates. It's a laid-back gathering, yes, but that doesn't mean it can't be beautifully authentic to you. If you've got candles, light them. And never underestimate the power of fresh flowers. Remember, the goal is to create an environment where everyone feels at ease.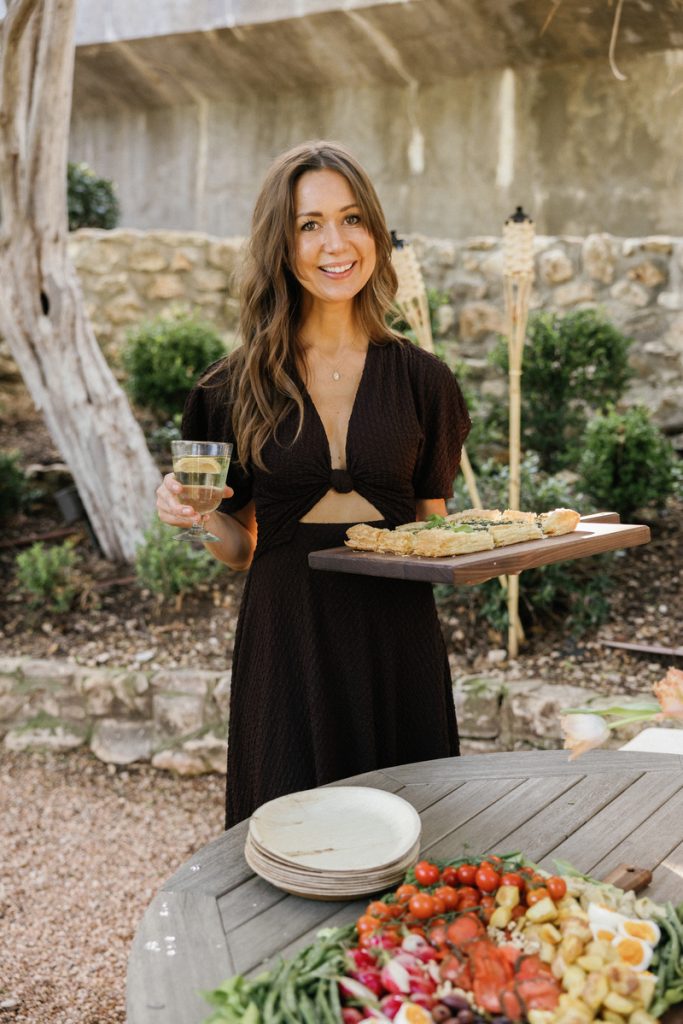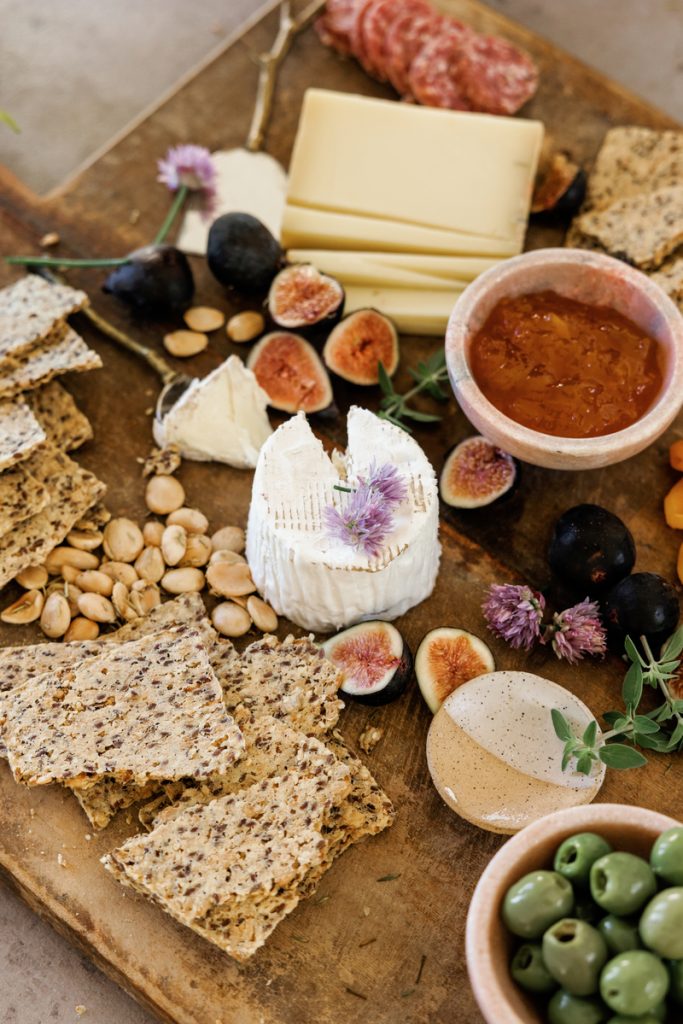 When it comes to the menu, simple is the way to go. In Joie, Ajiri notes that even a bowl of chips and nuts will do the trick. It's perfectly acceptable to raid your pantry for salty snacks. Ultimately, opt for easy-to-prepare appetizers that require minimal time and effort. And remember, you're only meant to whet the appetite here, not demolish it completely. Here are a few classic options to consider:
Fresh Vegetable Crudité. Prepare a colorful platter of fresh vegetables like cucumber, carrot sticks, bell pepper, cherry tomatoes, and radishes. Serve with a variety of dips like hummus, tzatziki, or salsa.
Charcuterie. Set out a small selection of meats, olives, and nuts for a chic snack plate.
Cheese. I learned from Ajiri that cheese is only served before dessert in France. However, if you live anywhere else it's perfectly acceptable to nibble on a selection of cheeses pre-dinner.
Baguettes. Fresh baguettes are ideal here, especially if you're in France. If you can stop by the farmer's market or a local bakery for a fresh baguette, the Parisians will be proud. (But if not, my lips are sealed.) Always serve with good butter and flaky salt.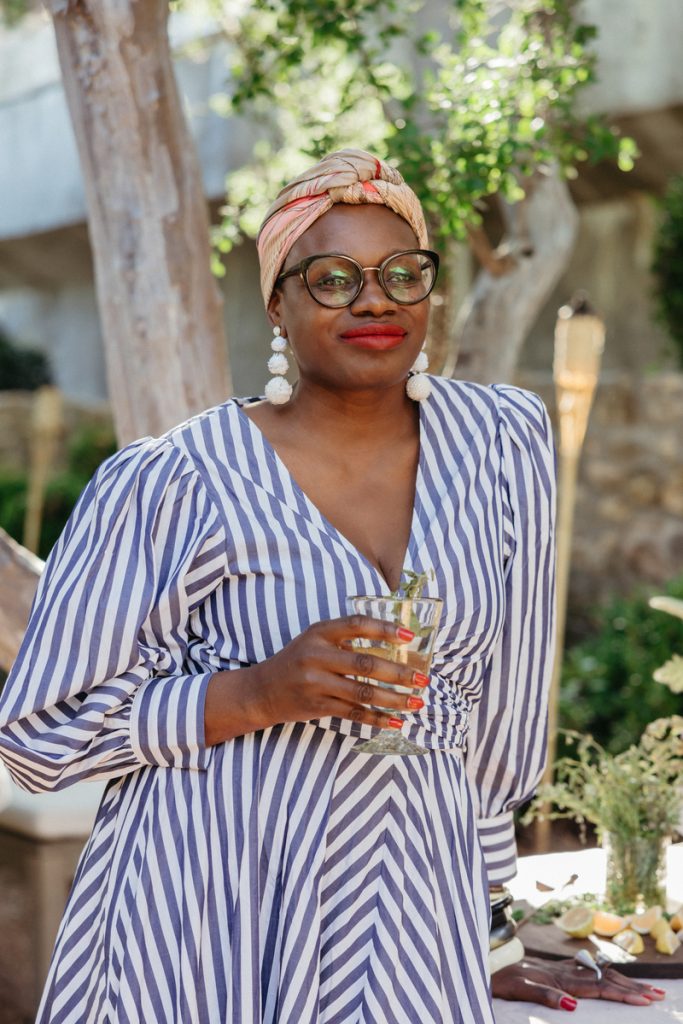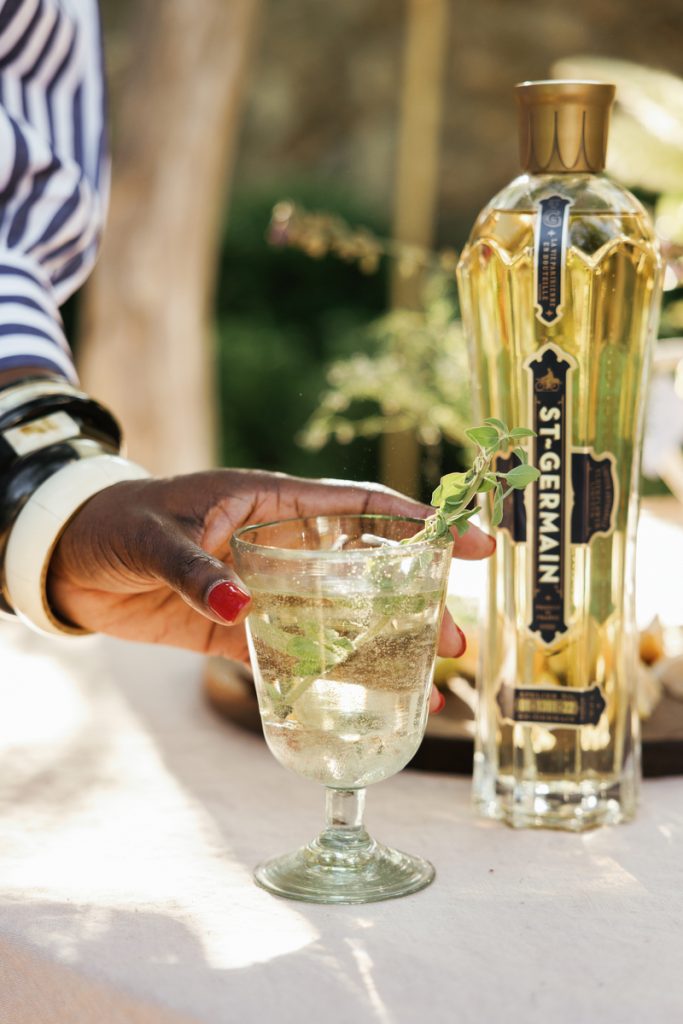 Step 3: Select the Drinks
No French apéro is complete without a delightful drink in hand. Here's what you need:
Glassware. Set out your favorite wine glasses, champagne coups, or flutes.
Wine or Champagne. If you're opting for wine, choose a light and sweet option. A crisp white wine is a simple choice.
Apéritifs. Offer classic French apéritifs like Lillet, Pastis, or a Kir, a French cocktail made crème de cassis (a blackcurrant liqueur) topped with white wine.
Water and Other Refreshments. For a non-alcoholic option, prepare a simple mocktail with sparkling water, fresh fruits, and herbs.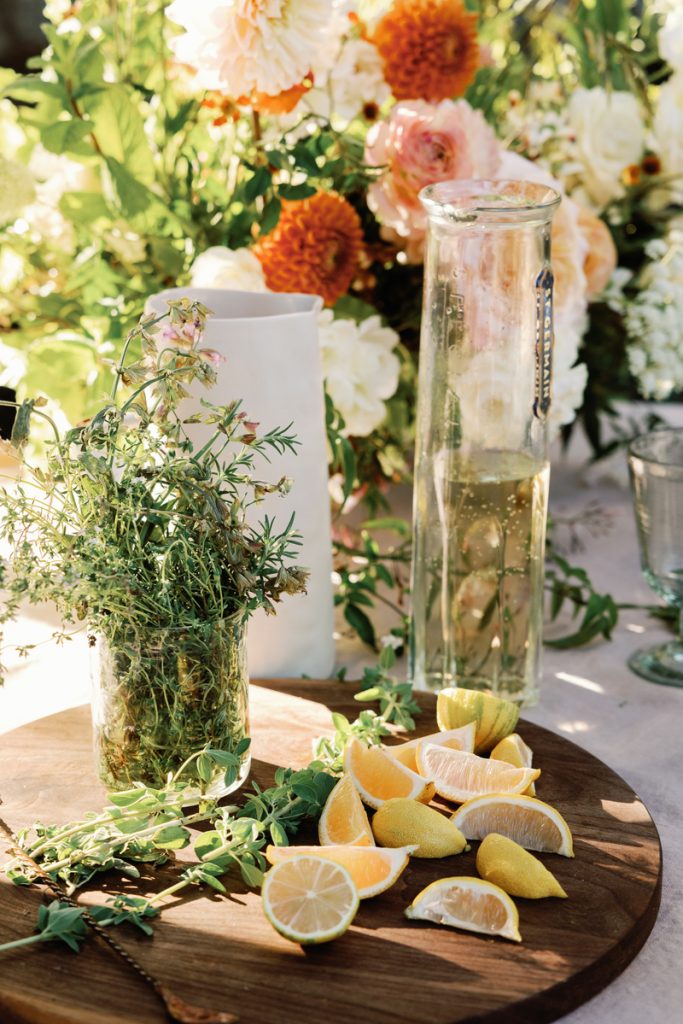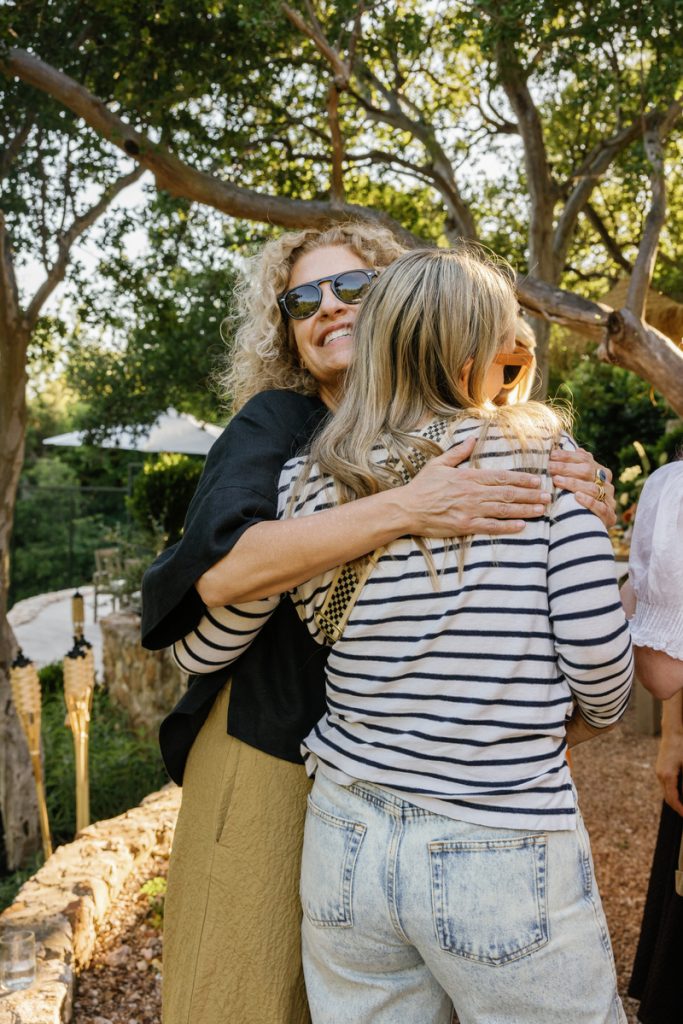 Step 4: Unwind and Enjoy
The key to the ritual of an apéro is to let go of perfectionism and embrace the here and now. Allow the conversation to flow naturally and enjoy the pleasure of good company. Drop the topic of work (the French would never allow it) and instead turn the conversation toward upcoming travels, ask about hobbies, and share stories. And above all, savor the moment.