A gathering is best enjoyed when the host is involved. In the party, that is—not just the prep. Once you've spent time planning the event, the guest list, and the menu, the last thing you want to be doing when happy hour strikes is frantic, last-minute prep. If there's one thing guaranteed to appease your guests in a timely manner, it's easy make-ahead appetizers.
They're a gift to hosts everywhere. There's nothing like having food prepared ahead of time to mitigate the dreaded pre-party scramble. Couple that with make-ahead appetizers that are also relatively uninvolved, and you've unlocked the ultimate stress-free secret. The easy make-ahead appetizers ahead are not only beneficial to the host, but they're sure to be enjoyed by everyone in attendance. There's nothing more inviting and pleasing than having something to nibble on upon arrival. Does anyone else get a little hangry while waiting for dinner? Same.
Featured image of Ashleigh Amoroso's spring happy hour by Michelle Nash.
24 Easy Make-Ahead Appetizers for Stress-Free Hosting
Appetizer hour is almost always my favorite part of the evening. It gives your guests a chance to unwind, settle into the conversation, and snack on carefully-crafted offerings that can tie them over until the main event. So what are you waiting for? If there's a small soirée, an all-out party, or a gathering of any size in your future, these easy make-ahead appetizers are sure to solve the stress of hosting.
From dishes you can thaw to ones you can toss in the oven day of—these aren't your traditional dishes, but we're sure you'll adore them just as much as we do.
Salads and Soups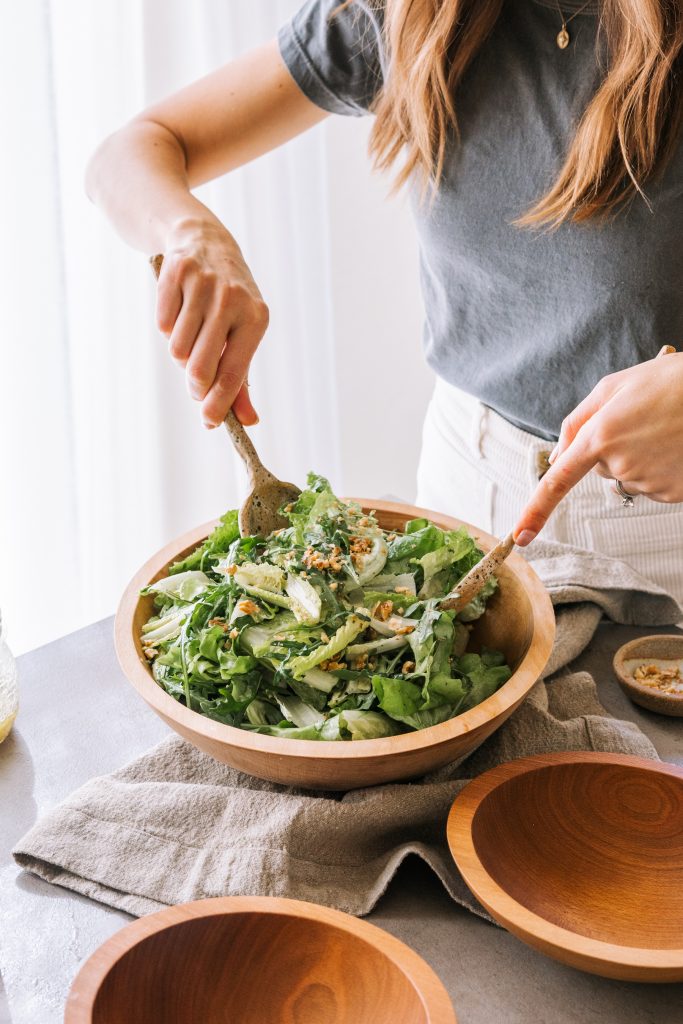 Simple Green Salad
Why We Love It: When it comes to appetizers, sometimes simplicity takes the cake. That's definitely the case with this simple green salad inspired by the NYC staple, Via Carota. The punchy shallot vinaigrette creates the perfect blend of crunchy texture and tangy sweetness. If you're in a pinch, prep the vinaigrette in advance. From there, this salad calls for only three simple ingredients.
Hero Ingredient: Toasted walnuts are a great way to add a nutty crunch.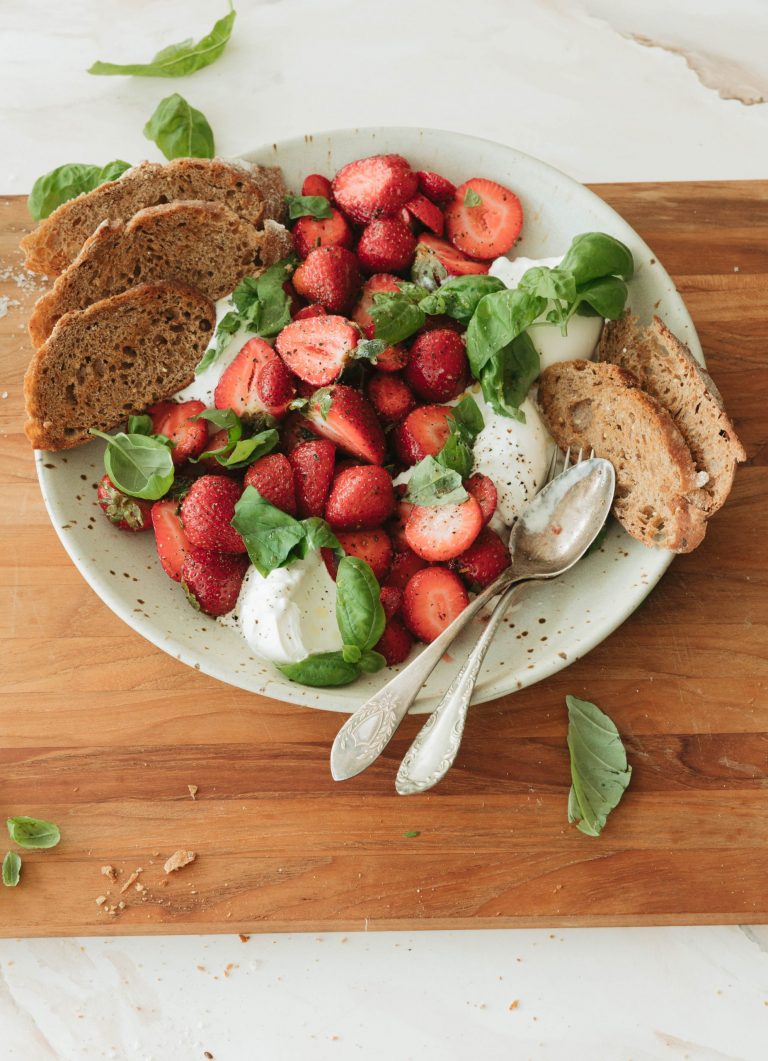 Strawberry Caprese Salad
Why We Love It: Have you ever seen a more summery salad? Fresh juicy strawberries and extra-creamy burrata are the perfect complements for a world of flavor in every bite. This salad isn't just delicious, it's a stunning addition to any table.
Hero Ingredient: Burrata is not just a trend—it's a lifestyle.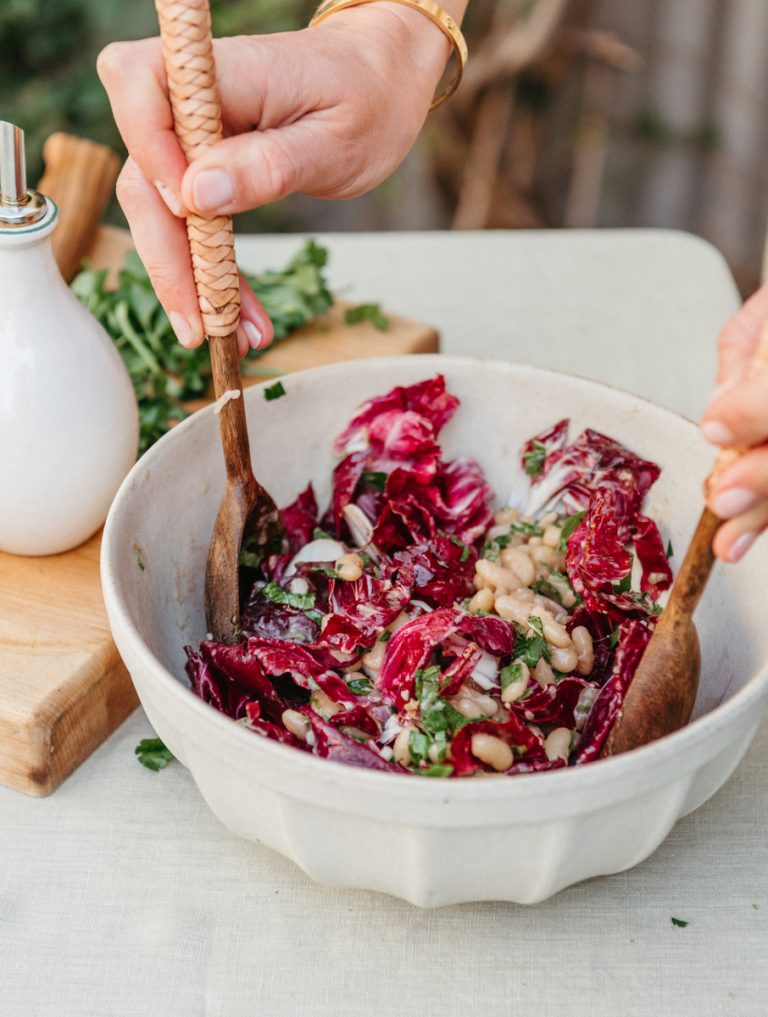 Why We Love It: This Italian-inspired aperitivo is the perfect way to kick off a meal. Bitter radicchio leaves are contrasted with creamy white beans and Parmigiano Reggiano for a salad that's sure to impress yet so easy to make. You can prep the beans and lemon vinaigrette ahead of time. Once that's complete, all that's left to do is toss everything together. To take it a step further, you can slice your radicchio a few hours in advance and chill on ice to maximize its crunchiness.
Hero Ingredient: Those beans are next-level delicious. They're cooked with olive oil, shallots, white wine, and chicken stock to seal the deal on flavor.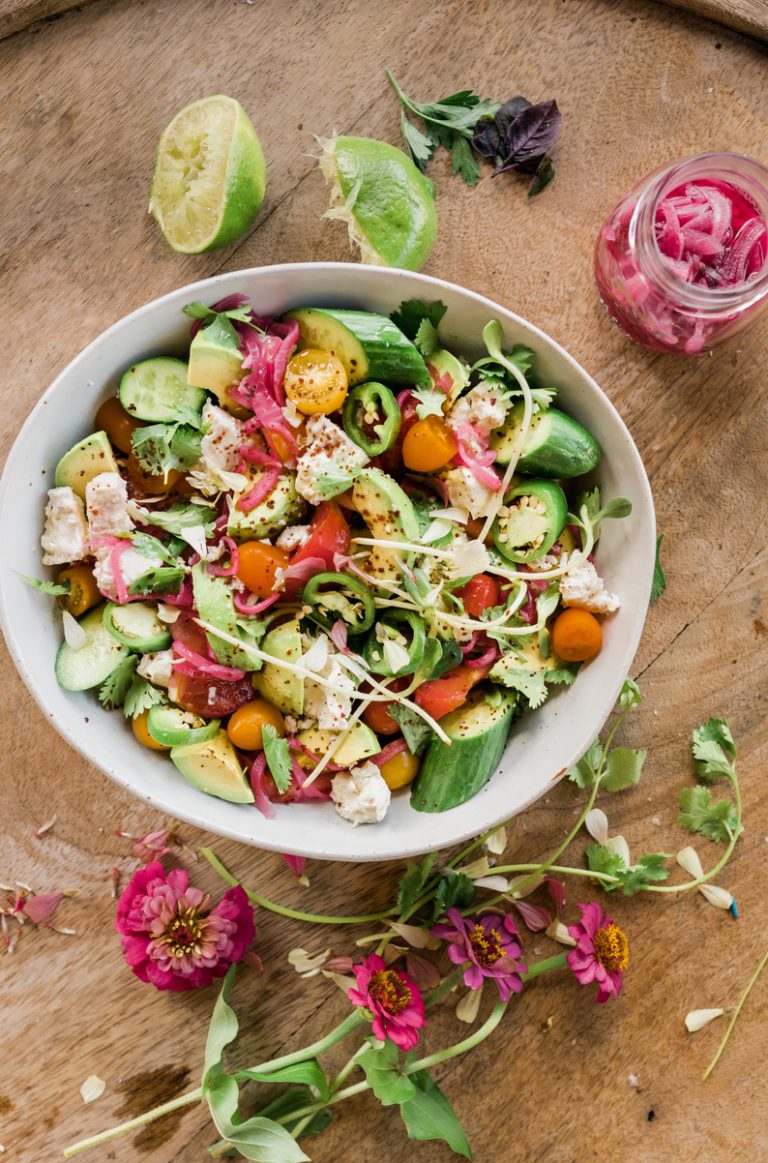 Why We Love It: Beat the heat with this tomato, avocado, and cucumber salad. It's juicy, refreshing, and full of fresh, seasonal flavors. A perfectly ripe tomato meets vibrant cucumber, creamy avocado, and salty feta to create a salad both you and your guests will love. You can't go wrong with this one.
Hero Ingredient: Pickled red onions take the cake, and their vinegary profile raises this salad to a new level.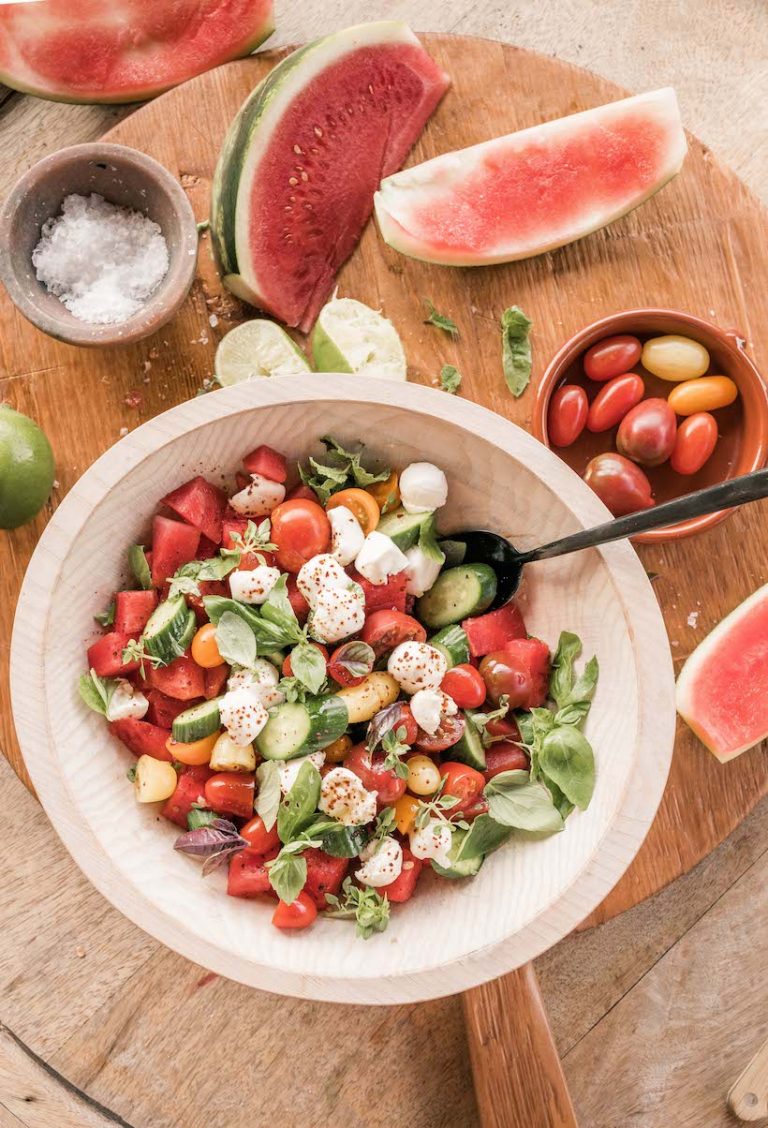 Why We Love It: Make the most of late-season watermelon with this Caprese salad. It's loaded with juicy melon, crisp cucumber, creamy mozzarella, and vibrant basil and is impossible not to love. This fresh salad sets the tone for a delicious meal and even better conversation. Mix everything together a few hours in advance to let those flavors come alive in the fridge.
Hero Ingredient: Don't skimp on the lime juice. It's the contrast of sour lime and sweet melon that finishes this salad beautifully.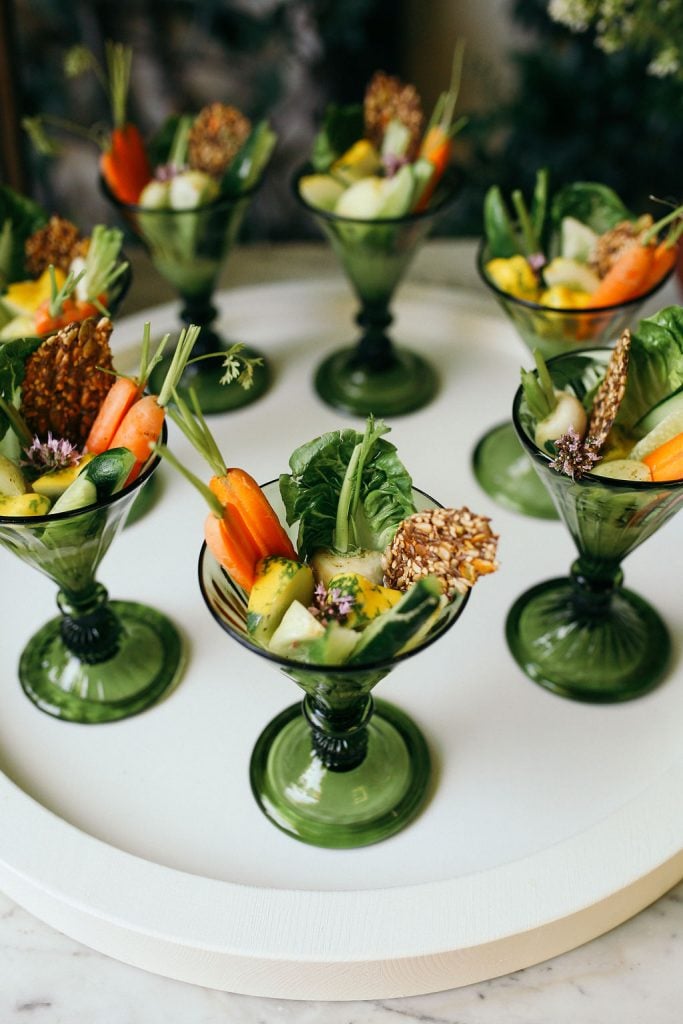 Why We Love It: Crudités are a classic appetizer that guests of all ages will love. The recipe is loaded with fresh veggies and a classic ranch dip that's tasty enough to make you want to lick the bowl. Seriously. You can also prep the veggies beforehand and chill them over ice until you're ready to serve, which will keep everything perfectly crisp and bursting with juices.
Hero Ingredient: A dash of Tabasco in the ranch dip introduces a slight heat to complement the veggies.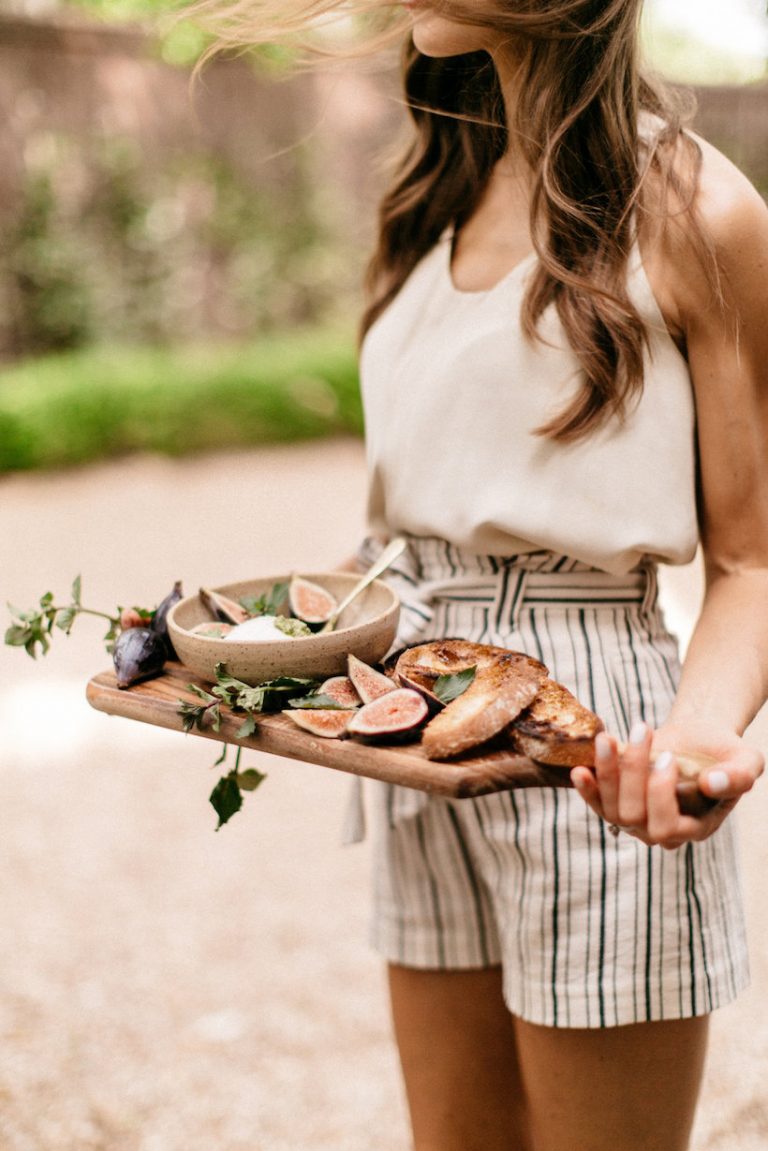 Why We Love It: A four-ingredient appetizer that you can make in under five minutes? Yes, please. Fresh burrata is always a crowd-pleaser, especially when surrounded by nutty pesto, sweet figs, and crusty French bread to soak it all up. Fire up the grill for quick pre-party bread toasting that won't keep you from your guests. Goodbye, FOMO.
Hero Ingredient: You can use homemade pesto or store-bought, making your prep all the easier.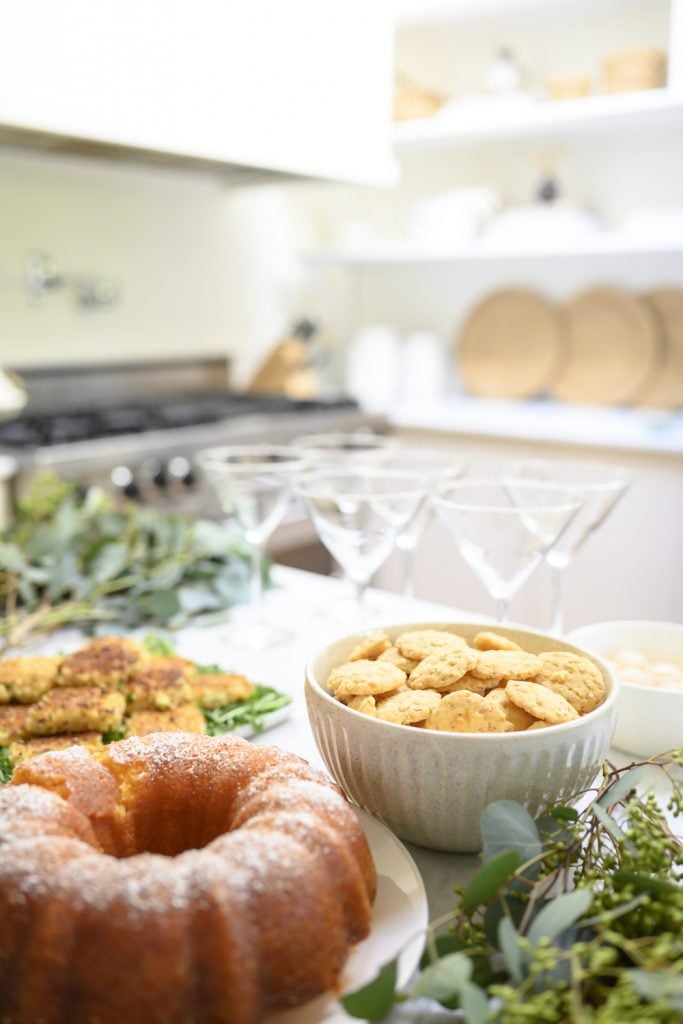 Why We Love It: I don't know about you, but in my book, cheese rounds are a staple at any respectable gathering. They're classic, easy, and universally loved by all ages. Serving a mess-free snack lets guests grab a little bite to tide them over before the main event. These cheese rounds are completely textbook, with Rice Krispies, butter, flour, grated cheddar, tabasco, and cayenne to build the flavor and crunch.
Hero Ingredient: I like my cheese rounds to have a little kick, so hot sauce and cayenne win the prize.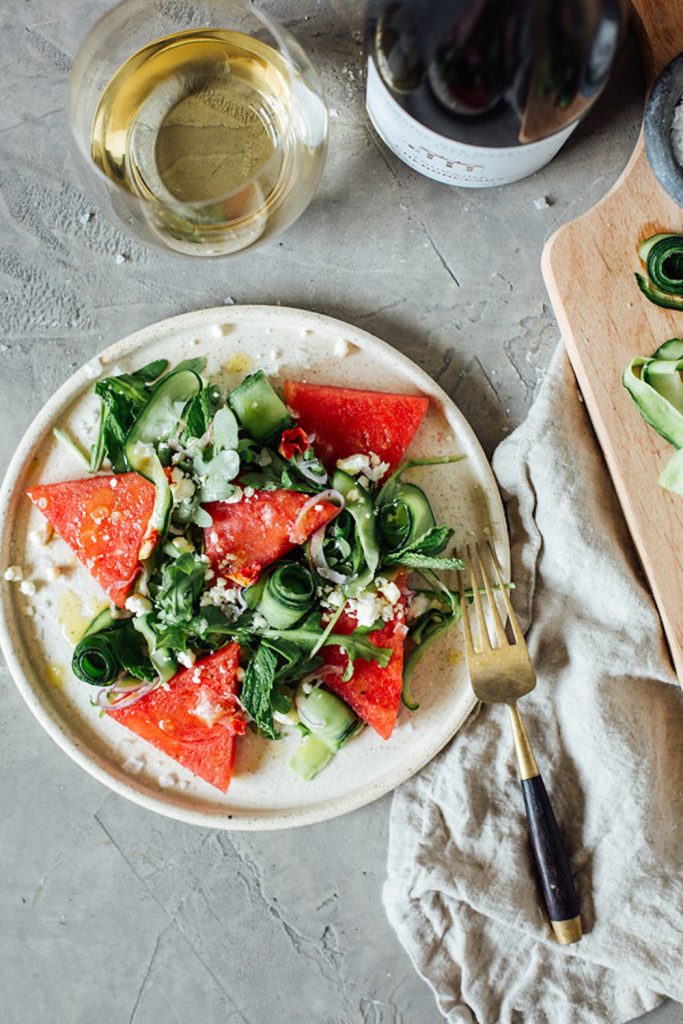 Why We Love It: If you can't tell, we're a little obsessed with watermelon here at Camille Styles—and for good reason! It's a true superstar that deserves to be celebrated. In this salad, watermelon is surrounded by cool cucumber, fresh mint, salty feta, and acidic lime to create something nothing short of magical. Serve this to guests before the main event to set the meal off on the right foot.
Hero Ingredient: Be sure to slap your mint before tearing it over this salad. It wakes up the flavor and amplifies the aroma.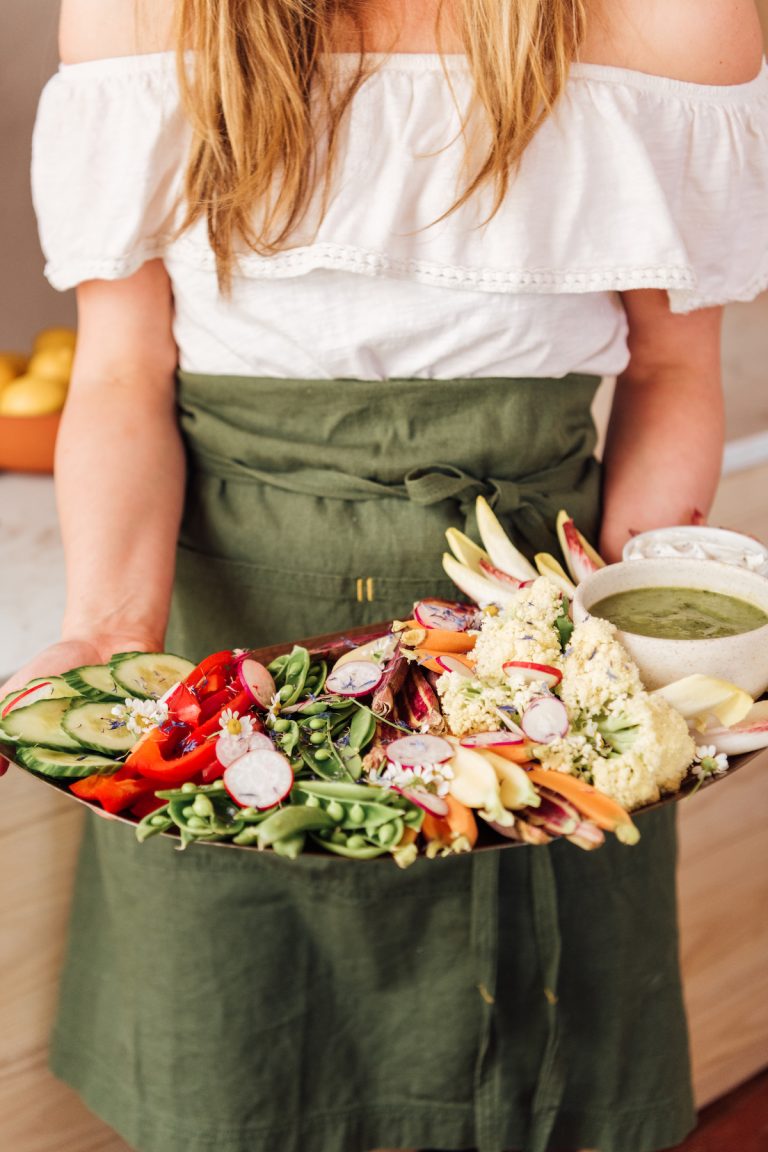 Why We Love It: Another winning crudités recipe, this platter with green goddess dressing is easy to put together and even easier to enjoy. The entire tray takes about ten minutes to assemble. You can prep all of the veggies ahead of time (bell peppers are my personal favorite), as well as that gorgeous dressing. I recommend whipping up a little extra green goddess for week-long salad dressing and veggie dipping.
Hero Ingredient: A few capers in the dressing bring a salty, briny flavor to the mix.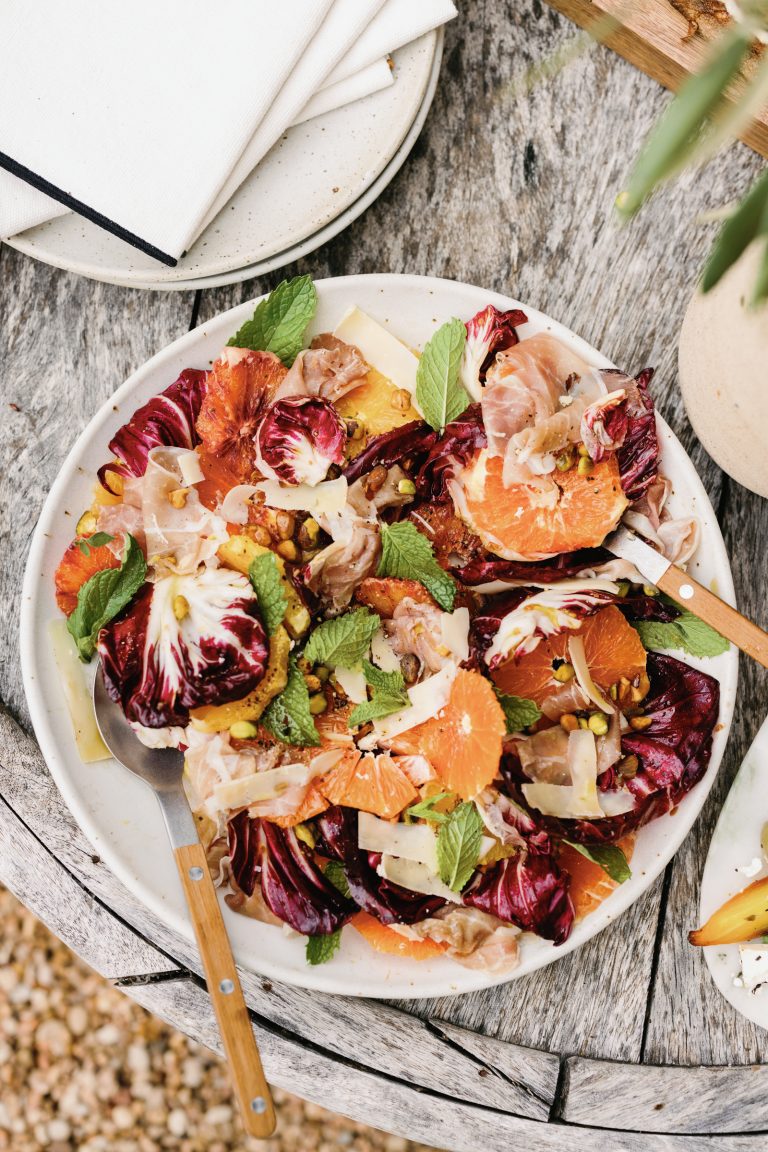 Bitter Greens, Citrus, and Prosciutto Salad
Why We Love It: This isn't your traditional lettuce-packed salad. Bright citrus flavors make for a bowl of excitement, complemented by a bit of salty prosciutto. Unique salads are something we strive to put on every table, and this might be one of our all-time favorites.
Hero Ingredient: I would have never thought to put prosciutto in my salad, but I can't say I don't love it.
Dips and Spreads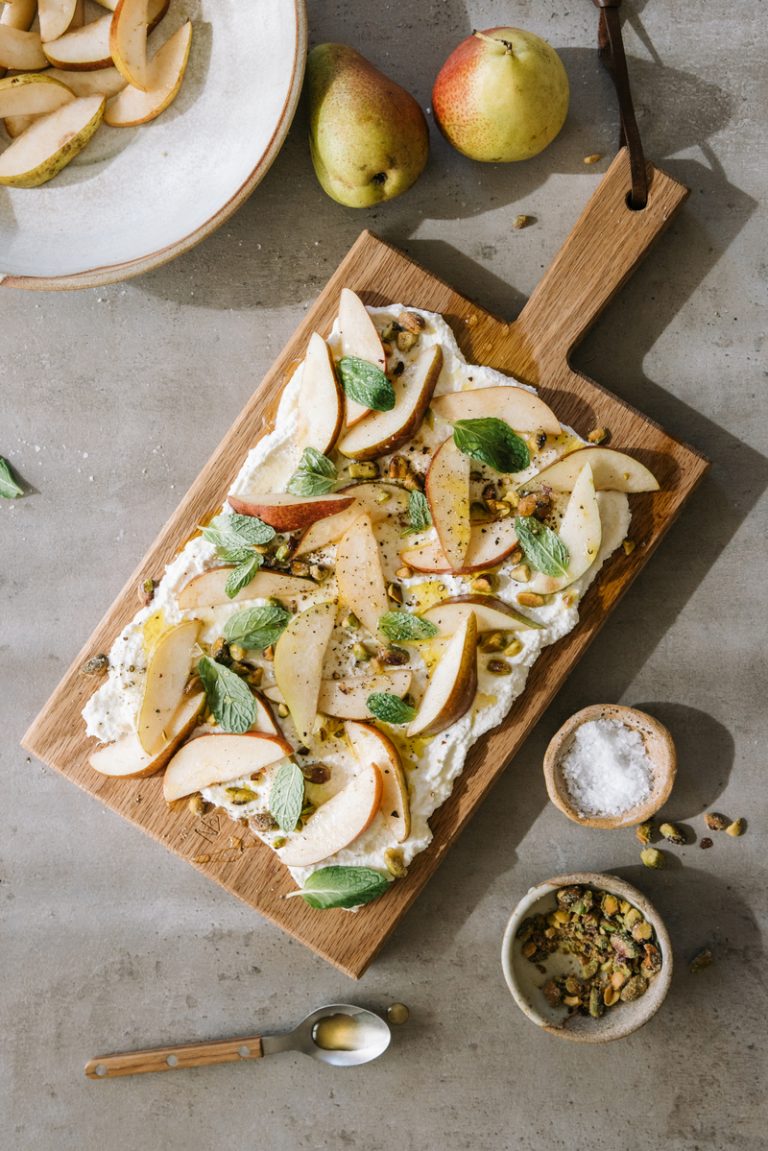 Ricotta with Pears and Honeyed Pistachios
Why We Love It: Any recipe with ricotta and fresh fruit is bound to be a hit, and nothing gets more simple than this delicious board. The pistachios' sweet nuttiness is beyond, hitting your palate with a nice bit of indulgent crunch.
Hero Ingredient: I'm a ricotta lover till I die.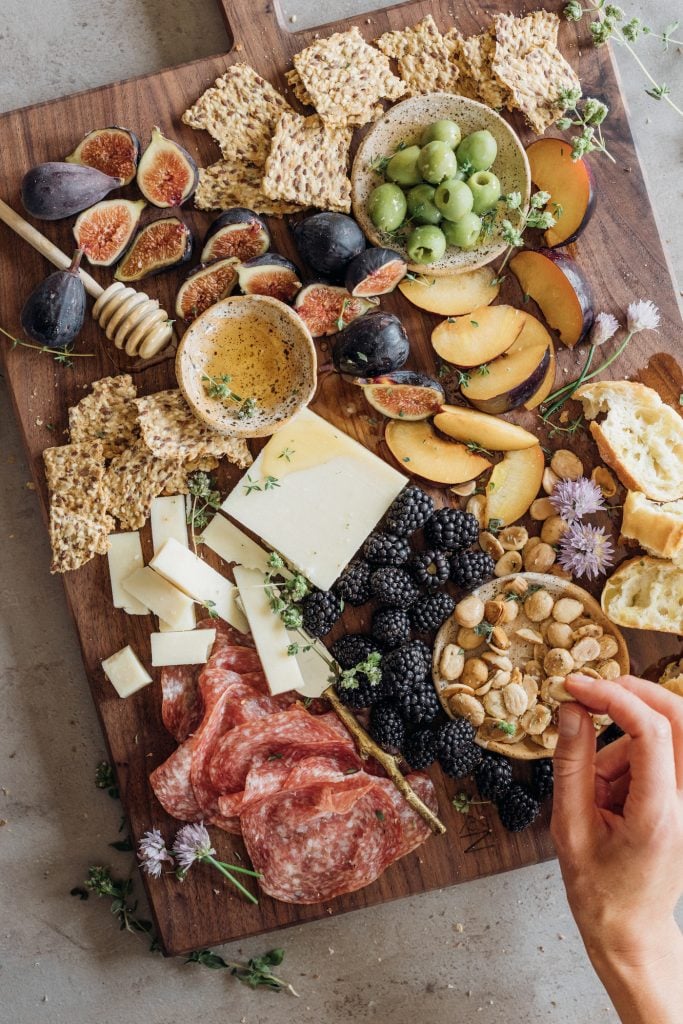 Summer Cheese Board
Why We Love It: I'm sorry to say that plain old cheddar cheese just won't cut it for this elevated summer cheese board. (No hate!) Charcuterie-ing during the summer is all about choosing seasonal fruits and flowers, as well as meats and cheese that can withstand the heat of the season.
Hero Ingredient: A charcuterie board isn't complete without a freshly sliced baguette.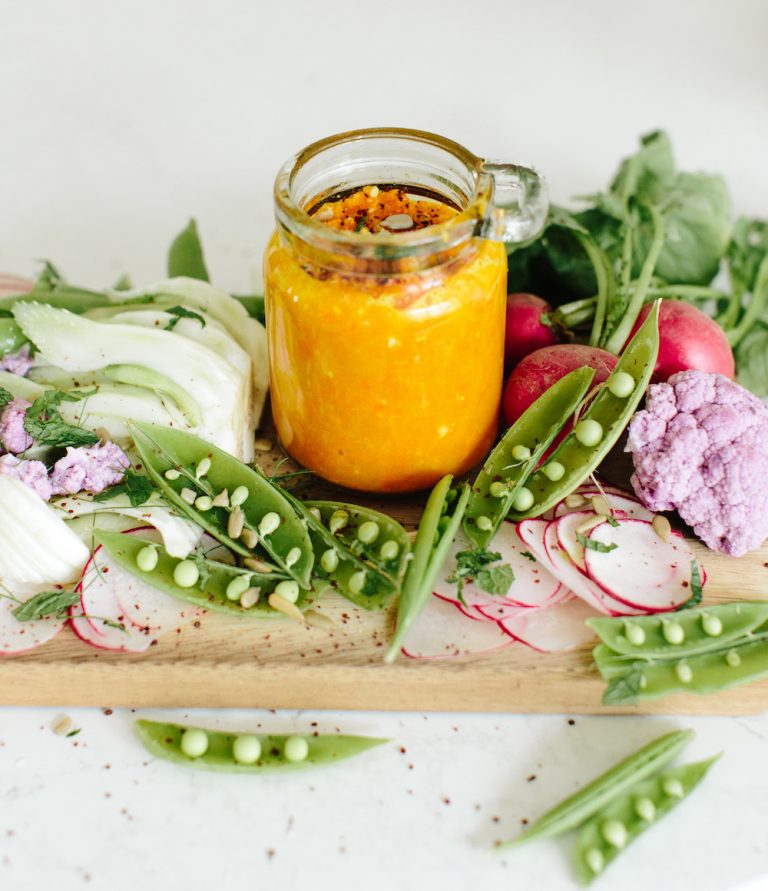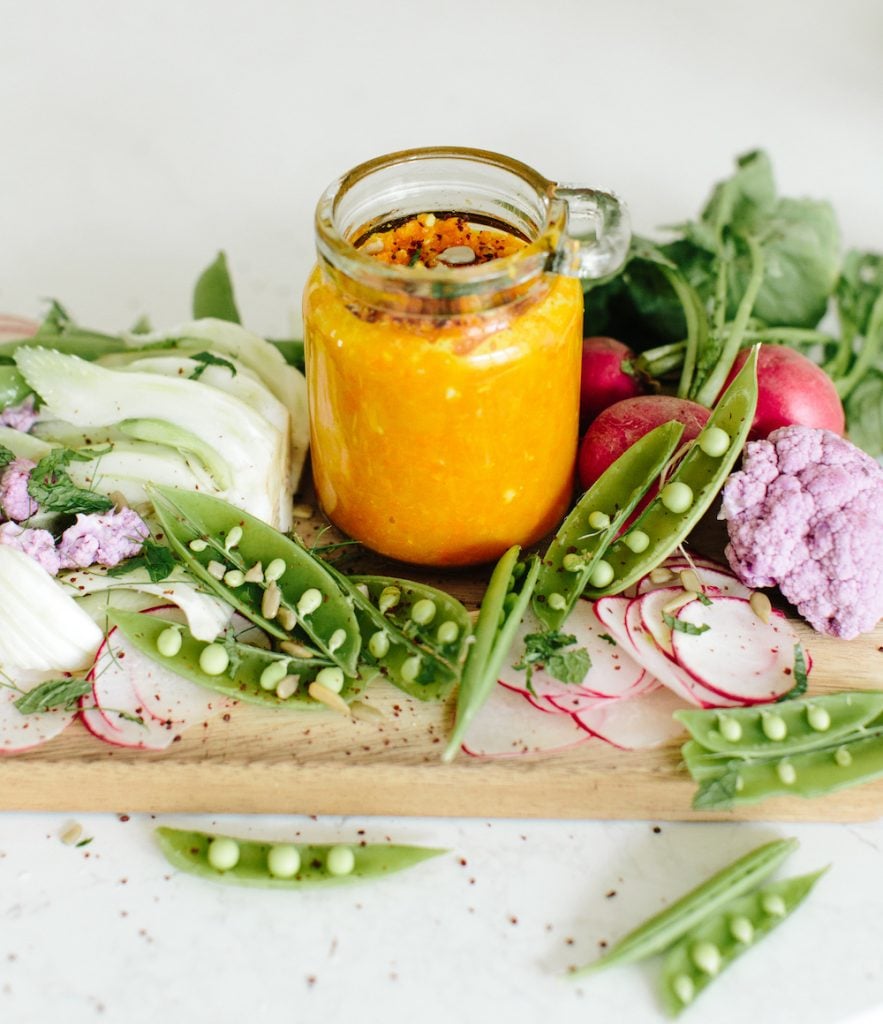 Why We Love It: A hummus packed with plant-based freshness and nutrition? Sign me up. This carrot turmeric hummus will have you and your guests glowing from the inside out. Turmeric keeps inflammation at bay, while carrots boost bone strength and keep blood sugar under control. Surround that foolproof formula with garlic, lemon juice, mint leaves, and sunflower seeds, and voilà. You've got a winning appetizer for any event.
Hero Ingredient: Sumac joins the party and brings its tart, fruity flavor profile to the forefront of this tasty dip.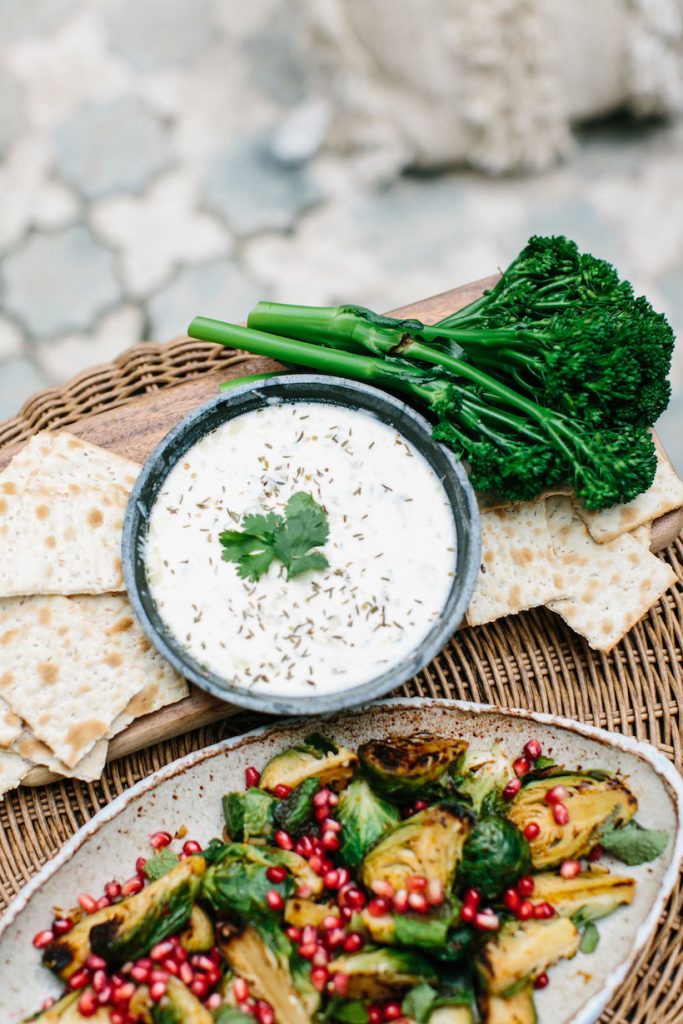 Why We Love It: A cool citrus yogurt dip helps kick off a meal in style—especially when it's seasoned with shallots, za'atar, and cilantro (and takes less than ten minutes to build!). Prep this dip the night before, so all that's left to do is plate up some crackers, fresh veggies, pita, or roasted broccoli.
Hero Ingredient: Fresh-squeezed orange juice is key. It brightens up the entire dip and introduces a welcome acidity.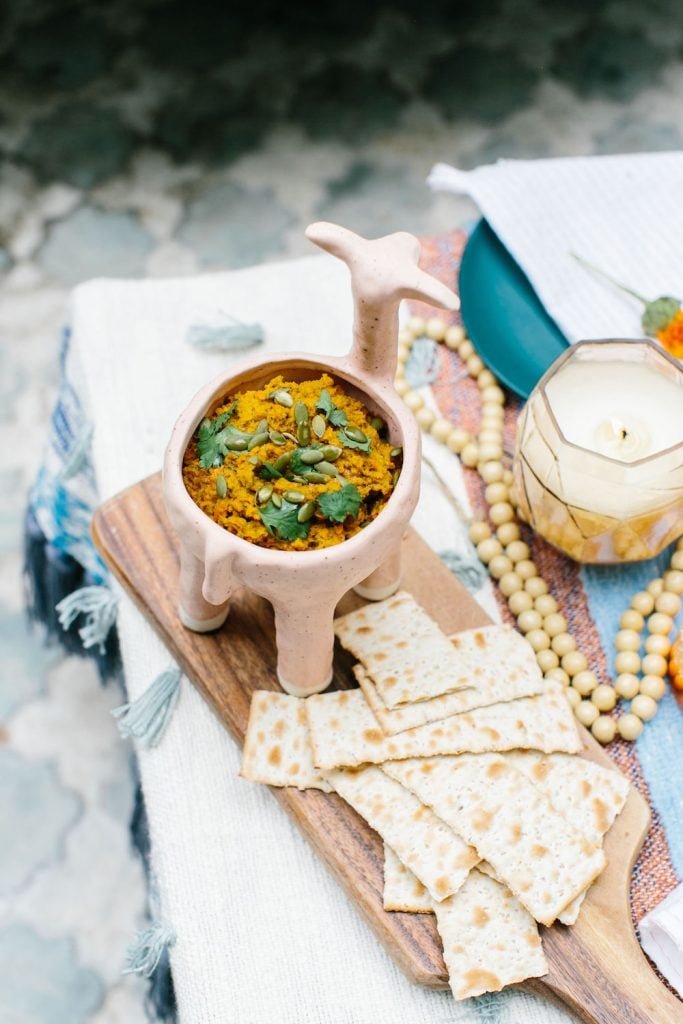 Why We Love It: On this list of easy make-ahead appetizers, dips might just take the cake—and this Peruvian carrot pesto is a real winner. It's composed of cilantro, parsley, garlic, carrots, pumpkin seeds, and more, and makes the perfect pair for a cracker or veggie. Make this in advance, so all that's left to do is surround it with accompaniments and enjoy!
Hero Ingredient: Red wine vinegar introduces just the right amount of acidity that keeps things light and complex.
Why We Love It: Another veggie-forward hummus, this recipe swaps carrots for squash and is a total home run. It's incredibly simple to make, which makes party prep that much more hands-off. This straightforward recipe uses only four ingredients to create something so much more than the sum of its parts. Serve with anything from fluffy pita to crispy pita chips.
Hero Ingredient: Toasted pumpkin seeds bring the crunch to this smooth hummus that makes it complex, though it's inherently simple.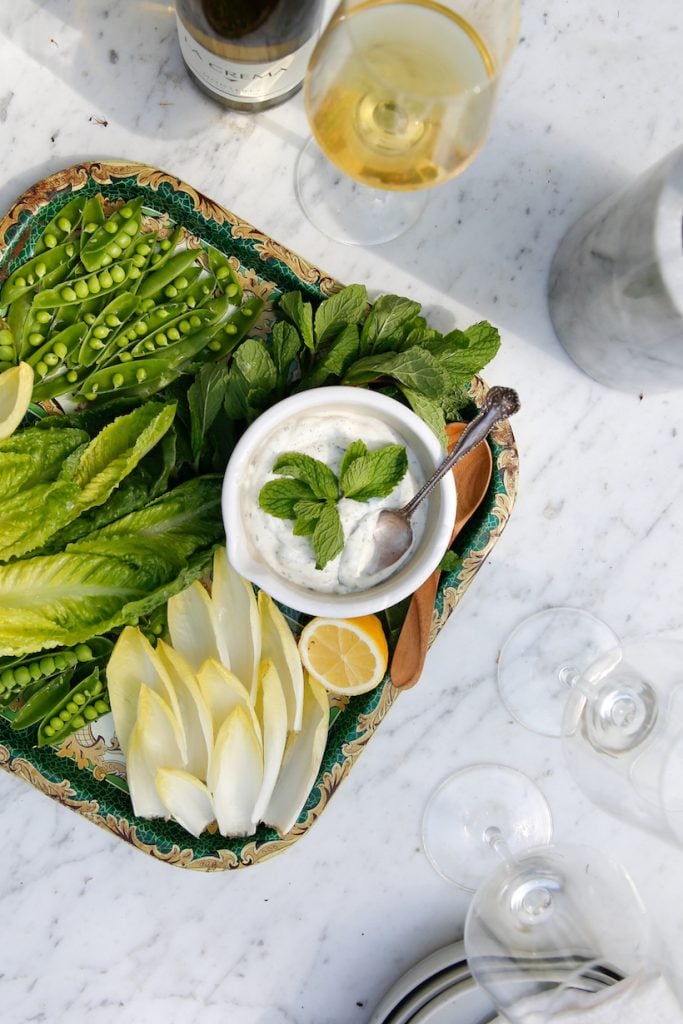 Why We Love It: This appetizer is a total flavor bomb. Raw veggies meet light tzatziki for a satisfying combination you won't want to miss. It's like a deconstructed salad, which makes it perfect for conversation-filled mingling. The mint tzatziki is made of grated cucumber, Greek yogurt, garlic, lemon zest/juice, and chopped mint and is seriously drool-worthy. Plus, whipping up a little extra to have on hand is never a bad idea.
Hero Ingredient: Trust me, you won't regret stirring up a little extra tzatziki. You can thin it out with a little olive oil for a zesty salad dressing, or keep it in the fridge for snacking.
Why We Love It: Raw carrot hummus is packed with plenty of fresh flavors that are joined by tahini's creamy nuttiness. Avocado oil, garlic, lemon juice, cumin, za'atar, and parsley flavor this dip to perfection that's waiting to be scooped up and savored. This hummus is a breeze to make ahead of time, store in the fridge, and pull out just before you're ready to serve. Hosting made easy.
Hero Ingredient: The key to success is that crunchy za'atar. It's herby, savory, and nutty, making it the perfect garnish for this savory hummus.
Toasts and Breads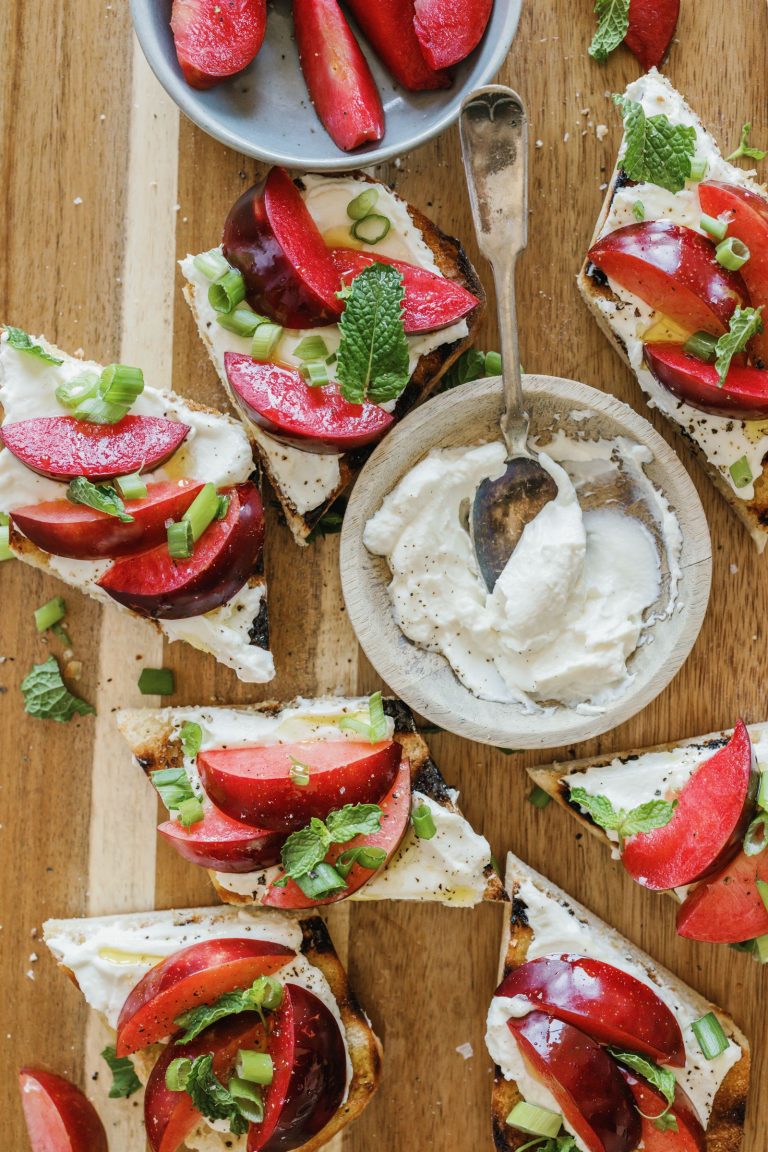 Ricotta and Plum Bruschetta
Why We Love It: When it comes to serving something up quick, crostini-inspired breads are the first thing that comes to mind. With only five ingredients, this ricotta and plum bruschetta is the perfect blend of sweet and savory.
Hero Ingredient: Green onions are an unexpected crunch to this tasty toast.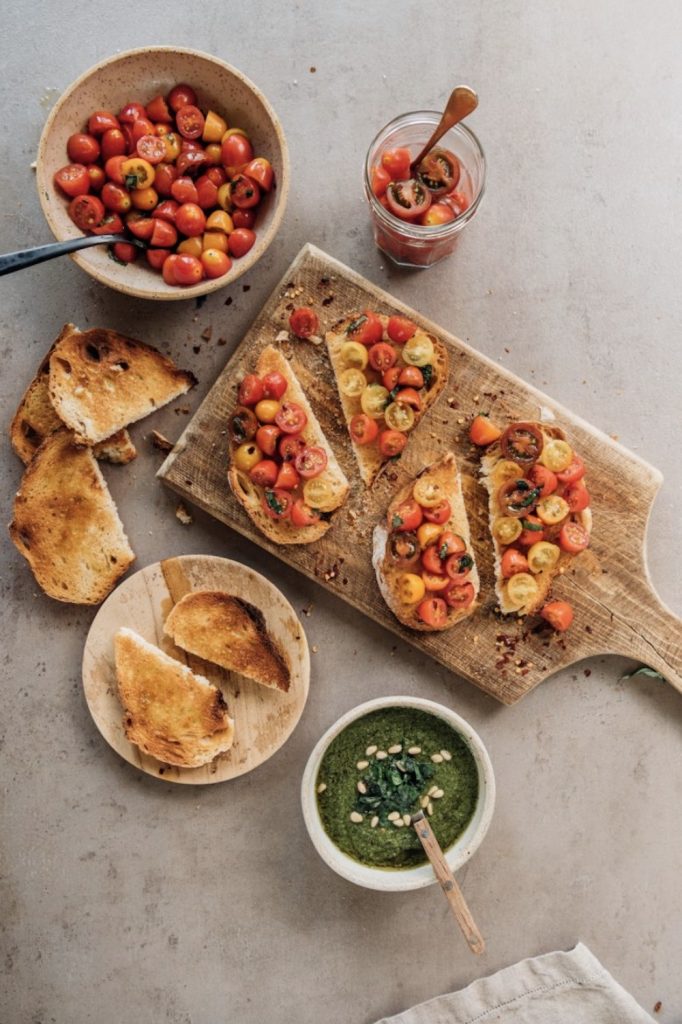 Why We Love It: When it comes to easy make-ahead appetizers, bruschetta is king. You can prepare your bruschetta mixture ahead of time, chill it in the fridge, and pull it out when you're ready to serve. When the time comes, all you have to do is toast some sourdough on the grill, assemble, and raise a toast to simplicity!
Hero Ingredient: I'm a huge fan of balsamic glaze on bruschetta. There's nothing like a sweet/savory combo to set the mood for a meal.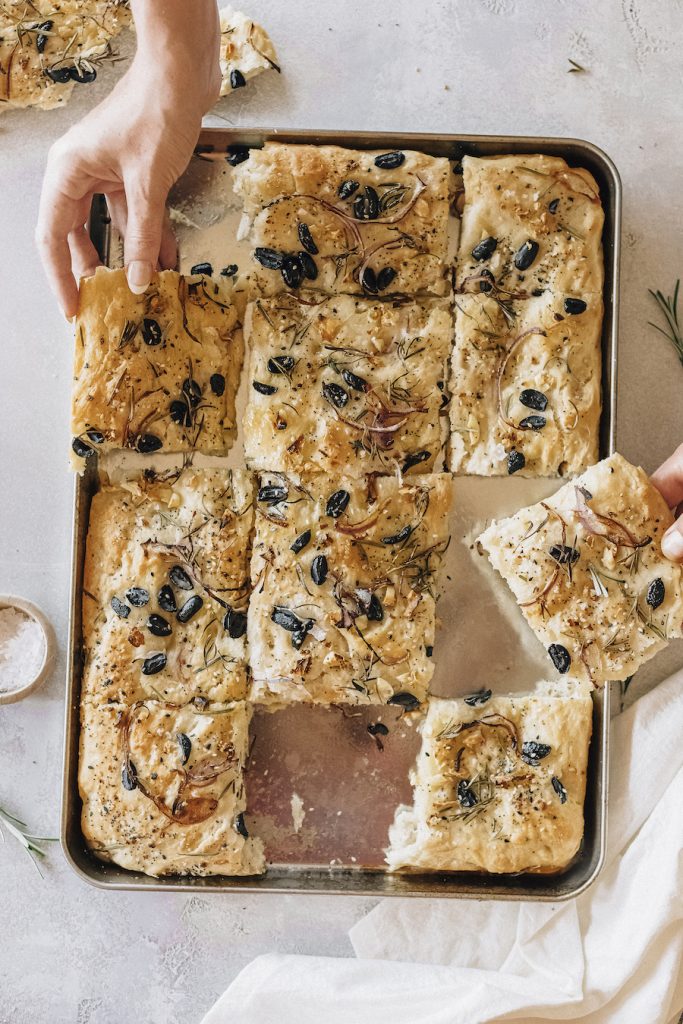 Why We Love It: If you've never tried your hand at homemade bread, this focaccia is a great place to start. It's easy enough for a blind try and foolproof enough to give you a big dose of confidence. Basically, this bread is totally beginner-friendly and will leave you feeling so impressed with yourself—something we can all get behind. Plus, bread always makes for a killer appetizer.
Hero Ingredient: Not only is the focaccia dough amazing itself, but it's studded with an impressive lineup of toppings. We're talking olives, red onion, rosemary, everything seasoning, garlic, red pepper flakes, and more. All of that drizzled with olive oil? Sheer perfection.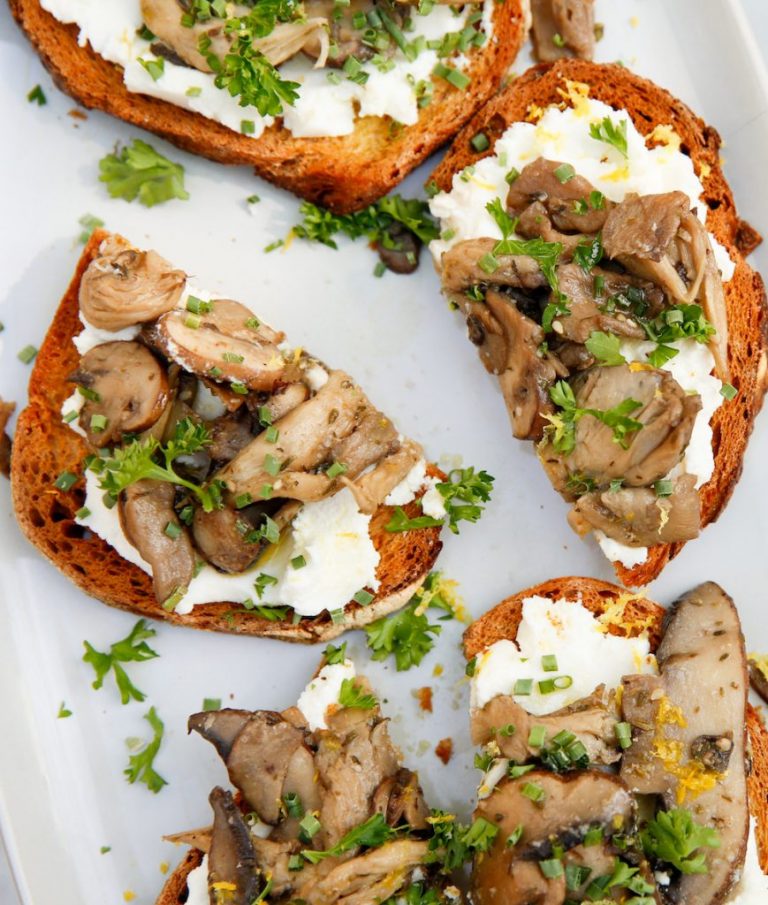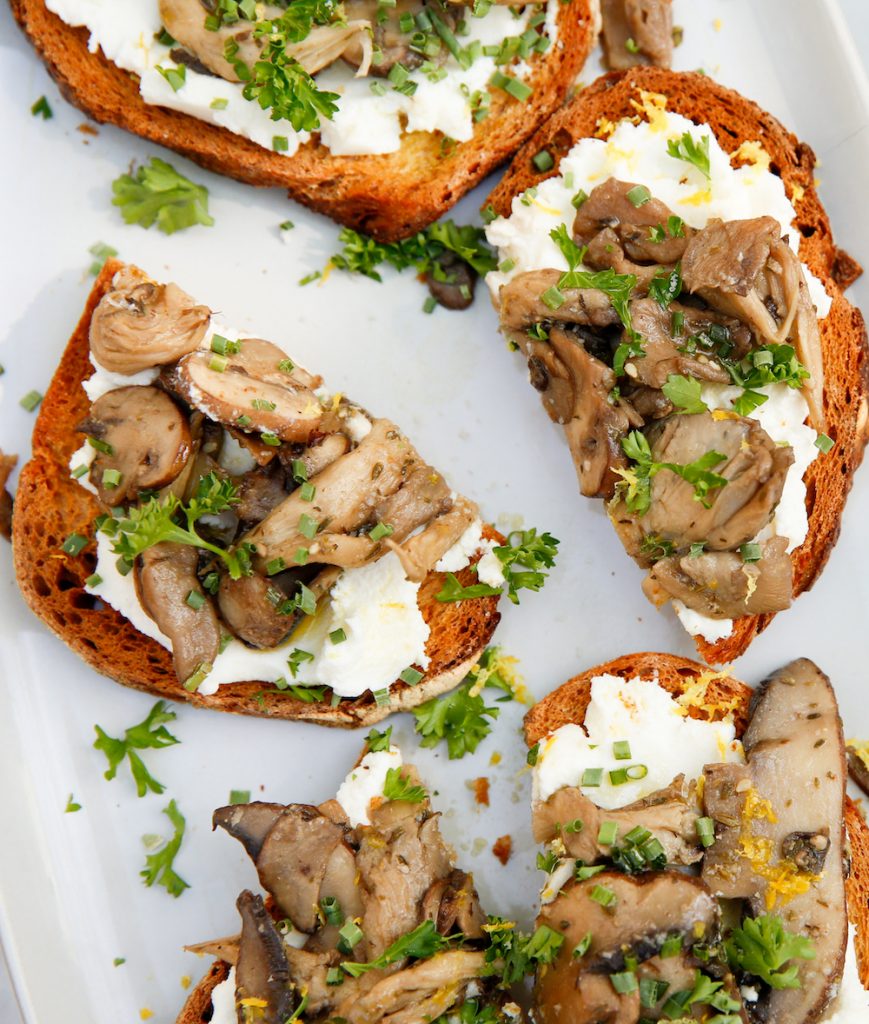 Why We Love It: Mushrooms aren't just a superfood—they also make an excellent toast topping alongside creamy ricotta and vibrant lemon zest. These toasts are such an easy appetizer for you to make and for your guests to enjoy. You can make the mushroom mixture ahead of time, so all that's left to do before your party is toast up some crusty bread, slather with ricotta, and spoon mushrooms over top. These toasts make a first-class sidekick to a crisp glass of white. However you slice it, these are toast-ally delicious (sorry, had to).
Hero Ingredient: The finishing touches are key. Flaky salt, lemon zest, and fresh parsley take these toasts to new heights.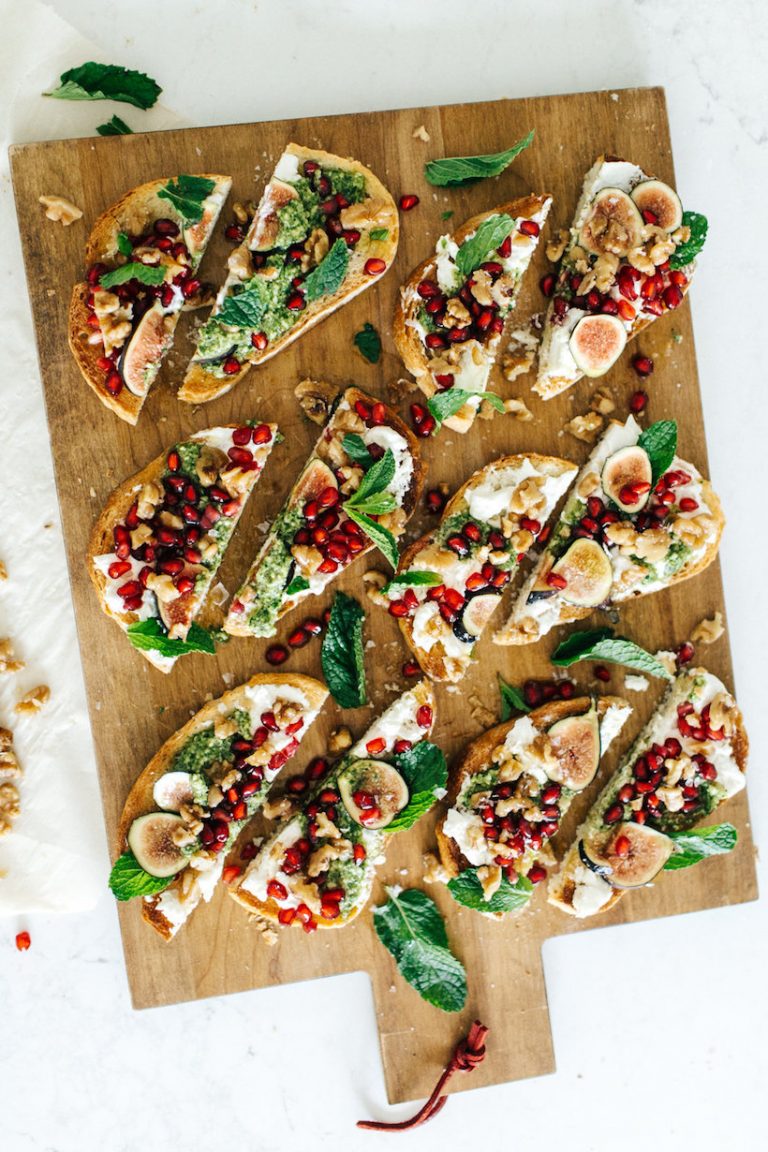 Why We Love It: Consider thisxrf a love letter to burrata. Its creamy, cheesy goodness earns it a top spot on my list. In this toast, burrata is surrounded by mint pesto, pomegranate seeds, figs, and sweet/salty caramelized walnuts. I mean… yum. Everything can be made in advance, too, from the mint pesto to the caramelized walnuts. Simply toast up some bread, spread over the burrata, drizzle with pesto, and top with figs, walnuts, and pomegranate seeds. Then the only remaining challenge is trying not to fill up on these tasty toasts. Don't say I didn't warn you.
Hero Ingredient: Make a big batch of those caramelized walnuts for a yogurt or ice cream topping, anytime snacking, or granola making. They keep for a week at room temp or up to a month in the freezer. If you have the bandwidth to make an extra serving, you'll be glad you did.