A few years ago, a friend gave me something that amplified my life. "Try this," she said as she handed me a small box, her mouth turned upward. Inside was a bottle of Foria Awaken Arousal Oil, a product meant to enhance female sexual pleasure, alone or with company. Had I been having sex or even feeling sexual at the time, I would have ripped it open that night. Finding the best lubricants and intimacy oils intrigued me.
It took me a while to try it. When I finally did with my now partner, I felt like I was in the last scene of Fight Club, where Ed Norton holds Helena Bonham Carter's hand as the buildings fall. Everything I'd known about feeling sexual came crashing down and, in its place, entered a Technicolor world of pleasure to explore. 
The Best Lubricants for Every Desire
"What Foria has done is prioritize female pleasure by deeply understanding what activates it, what keeps it going, and where pleasure comes from," says Kiana Reeves, chief content officer for Foria Wellness and a somatic sexology and intimacy educator. "We haven't been taught about how important our arousal is."
Reeves is answering all my questions about the best lubricants and intimacy oils over Zoom. My queries are rapid-fire. Never have I been more curious about a collection of products. In the past year, intimacy oils and lubricants have catapulted my sex life, I tell her. My orgasms are stronger. My connection to my partner is deeper. Why is that? I ask. 
"It's helping your body just do what it's meant to do," responds Reeves, specifically talking about intimacy oils. "That's why it's so powerful. People start to notice the power of their bodies."
To understand the deeper functioning behind these products, as well as the difference between an intimacy oil and a lubricant, I asked Reeves about it all. (Also, if you're curious about trying a new product but don't know how to broach the subject with your partner, read on.)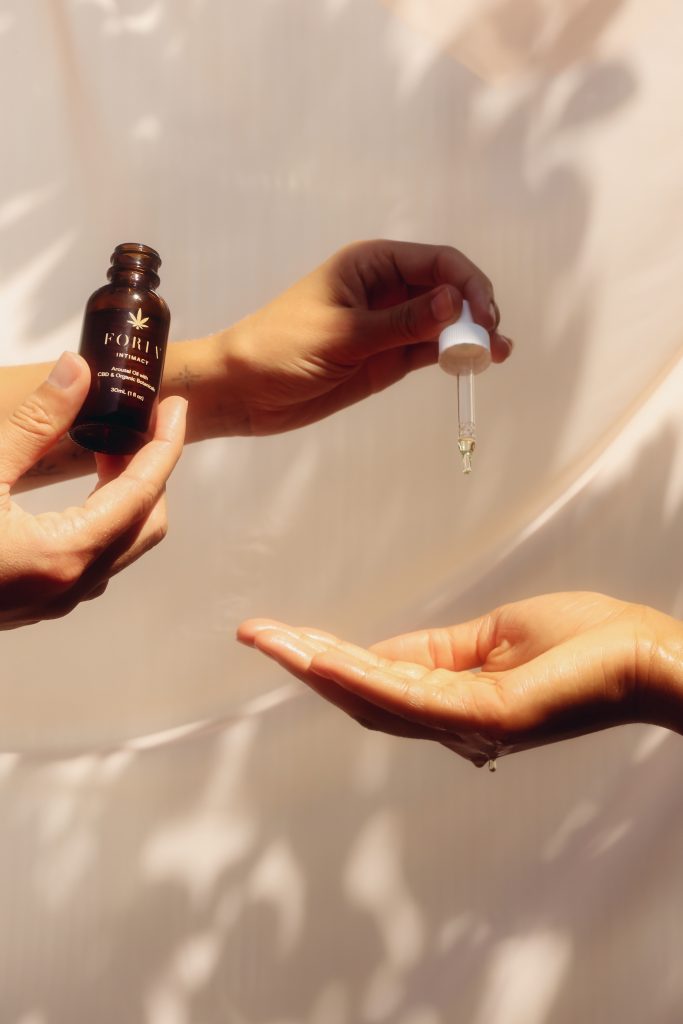 Your Guide to Intimacy Oils
Nobody had been focusing on female arousal. Our erectile tissue structures are the same as someone with a penis, and they're dispersed in different areas, but they light up at different times. So someone with a female anatomy has an arousal trajectory that is different from someone with a penis. We focus on female pleasure with these different products and components. One is our Awaken Arousal Oil, which helps to physically get blood flow to the genitals to enhance arousal and pleasure. These active botanicals work to help to get you as aroused as possible. 
In tandem with arousal, which is the physical component of pleasure, you have the desire component. For many people, what gets in the way of their desire is either discomfort, pain, or a feeling that they're not ready. What our Awaken oil does is it works from the body up. You start to activate your body first. From there, you start to retrain the nervous system and your relationship with sexual pleasure, either with yourself or with a partner. You go, oh, not only does this feel good, it feels amazing!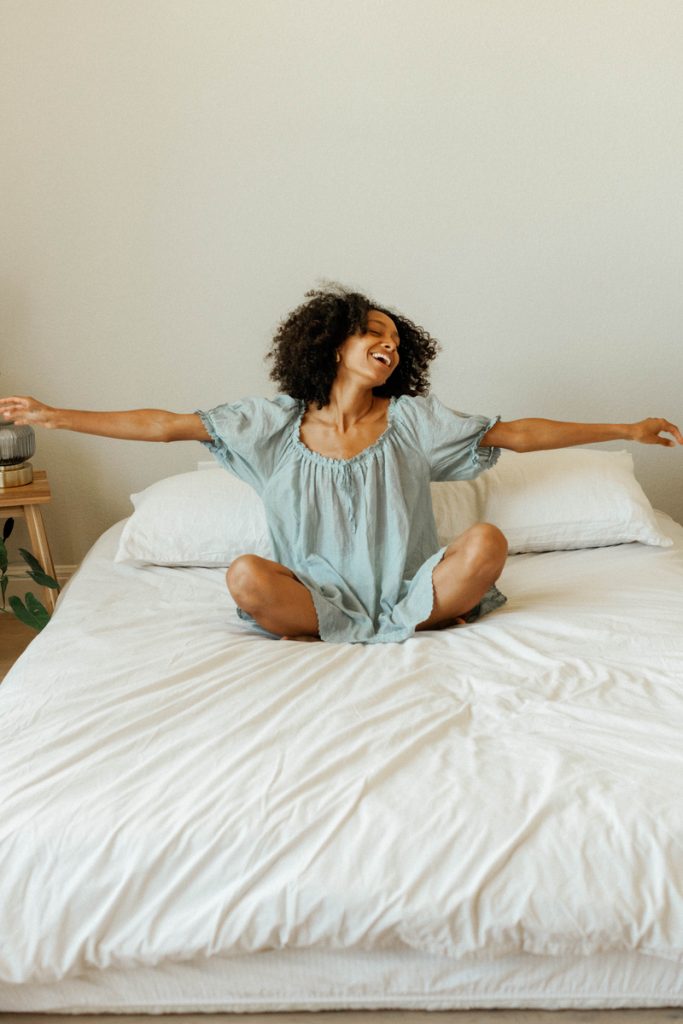 How do lubricants work?
The vaginal tissues and vulva mucosal membrane need to be wet to enjoy touch, and so there isn't too much friction. Otherwise, those tender membranes can tear easily. So a lubricant, even if you are naturally a well-lubricated person, is important because it helps protect the integrity of your tissues. Many clients I've worked with have experienced numbness, pain, and scar tissue from poorly lubricated sex, either intravaginally or otherwise. 
"What's so exciting is there's always more pleasure to explore." – Kiana Reeves.
Studies show that pleasure will increase just by using lube alone for all people involved. So lube is amazing to have on hand. What we did with ours—our Intimacy Sex Oil—is make it the cleanest available because lubes have historically contained chemicals that are bad for the vulva and vagina. Also, our lube is for vaginal and rectal use.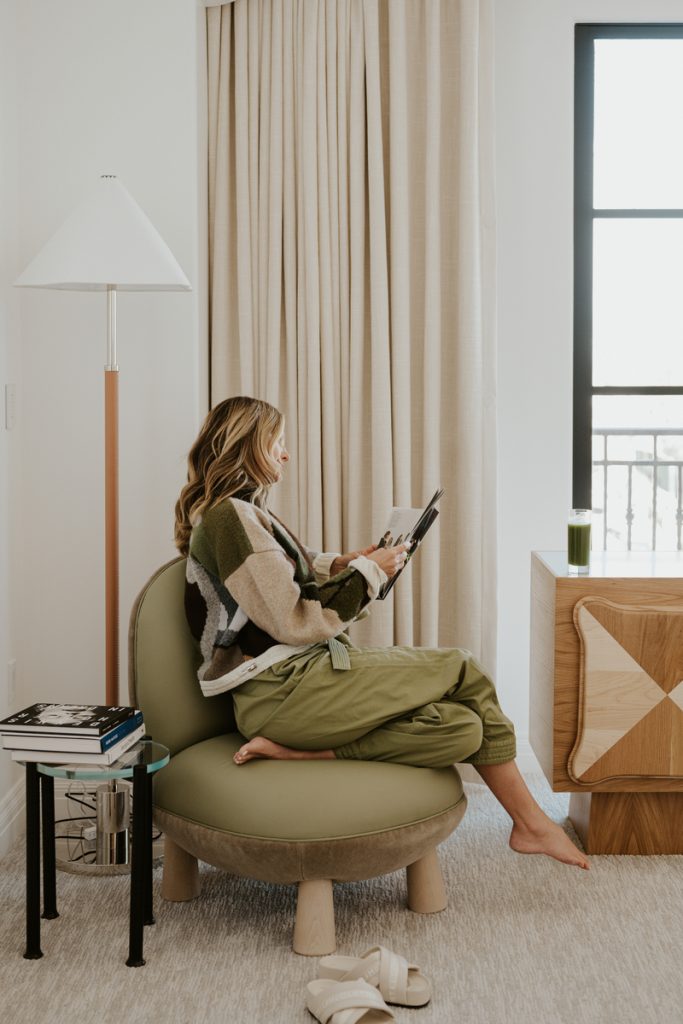 Are there any rules for using an intimacy oil or lubricant?
No rules. The cool thing, and I say this particularly about Awaken because it's universal for solo play to partner play to party play, is that it's about understanding that your pleasure is in your own hands. You can notice where you're at. Maybe you're not yet highly aroused, so you might massage yourself or have a partner massage you. It's taking the time to massage the labia, the clitoris, or the thighs. It's about just being with that part of your body and allowing it to open in its own time. 
Also, the beautiful thing is none of the [Foria] products are gender specific. They're anatomy-specific because we're working with a particular anatomy that hasn't been studied or understood as much as others. 
Editor's note: Some oils and lubricants are not compatible with certain condoms, so be sure to do your research for what's important to you and your partner(s).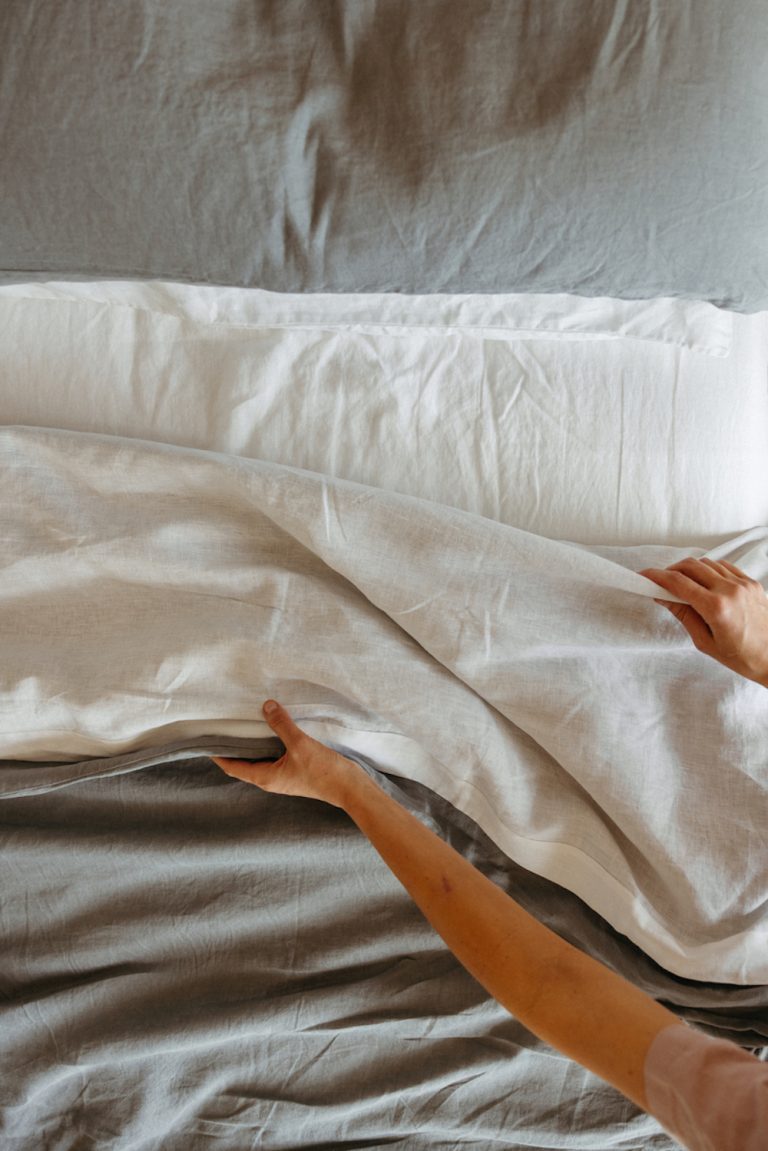 What to keep in mind when looking for an intimacy or arousal oil and a lubricant
The main thing is that it's clean and natural. These are still marketing terms where there's no standard for being able to say "clean." Look for ingredients you recognize. If they're plants, are they organic? I would also look for how much education the company is offering. Peruse the website to see if they're invested in their mission or if they're making a product because it's easy and cheap. A brand invested in its mission will be invested in and able to stand by its formulations. On our products, we have a QR code where you can see the batch tests we've done, which check for all types of toxins, pesticides, and heavy metals.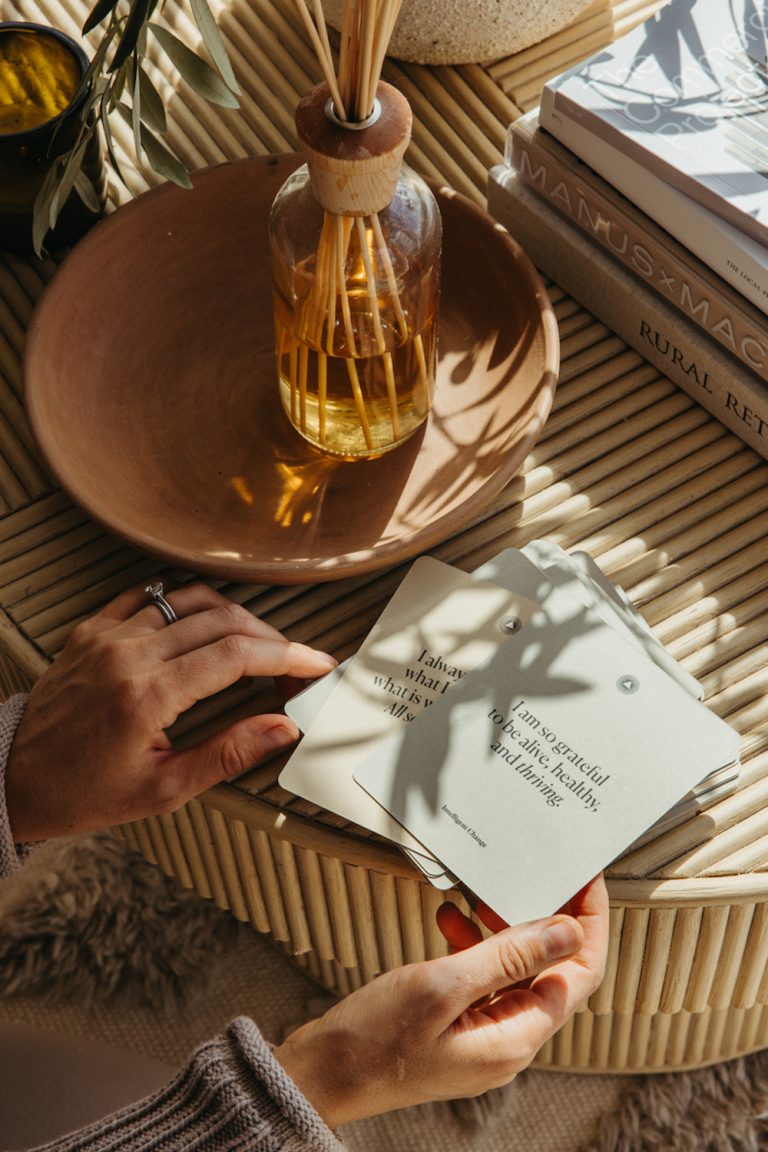 What if someone is curious to try an oil or lube with a partner but they have reservations about suggesting it? What are your tips for starting the conversation?
The larger conversation here is talking about sex with your partner—about what you love and what may be harder to discuss, such as what you want more of, what doesn't feel so good, or what you're struggling with. Talking about sex, in general, can be vulnerable, and when you're bringing in a new product, that's an added layer. It's important to know that your partner wants you to feel pleasure—whether or not you are nervous to share with them. And you also want your partner to experience pleasure.
Think of it like the Oreo metaphor, where it's sandwiched between two wonderful positive things and then the meat of it, which is the question or the desire, is in the middle. You can say positive things like, 'I love the sex we're having.' 'It feels so amazing.' 'You are an amazing lover.' And then you can say what you're experiencing or wanting more of. 'I'm finding that I want to explore more of what my own body's capable of.' Or, 'I haven't shared this with you, but it's hard for me to reach climax and here's what I think might be able to help me.'
Keeping the idea of inviting them in is beneficial for everyone. It's truly about wanting to explore more with one another.
The Best Lubricants for Deeper Arousal and Pleasure
Every product is curated with care by our editors and we'll always give an honest opinion, whether gifted or purchased ourselves. If you buy something through our links, we may earn a small commission at no cost to you.
This post was originally published on October 27th, 2022, and has since been updated.