I've always been skeptical of any tinted beauty buy. The sub-par staying power and orange-y hues steered me away from where they sat on the Sephora shelves. Instead, I plastered on layers of foundation and concealer in hopes I would get the same, lit-from-within glow tinted products promised. Now, years later with hundreds of beauty products tested under my editor belt, I'm a proponent of makeup that doubles as skincare. (The best sunscreens are only the first step into a world of beauty-centric suncare.) Not only that, but because I seek to curate a simple and succinct routine, I've found myself experimenting with the best tinted sunscreen. And readers, I love the results.
Tinted sunscreens have evolved. In 2023, expect multitasking products worthy of your hard-working summer skincare routine. The best tinted sunscreen for you offers lightweight summer coverage while prioritizing personalized sun protection. And as tinted sunscreens become more popular, brands are looking to differentiate themselves. Whether you prefer a subtle glow, concealer-like coverage, or serum-like skin tints—the best tinted sunscreen delivers.
Featured image from our interview with Nitsa Citrine by Clare Huntsberger.
The Best Tinted Sunscreen, According to Beauty Experts
But how do you know if your tinted sunscreen is providing enough sun protection? And are any of these 2-in-1 products too good to be true? For answers on what to look for as you shop tinted sunscreens, I spoke all things SPF with Scottsdale-based SkinSpirit Aesthetician and skin cancer survivor Kaylee Esplin. She encourages everyone to "shop smartly," and warns that "tinted sunscreen and makeup products with SPF are not the same thing!"
I also tapped Rose-Marie Swift, makeup expert and founder of the beloved RMS Beauty for her tips on finding your best formula. "I have never found an SPF that I actually like, let alone love. Simple as that. From the unacceptable ingredients to the inability to layer with makeup and that ghoulish white cast, never have I loved an SPF… until now." After creating the RMS SuperNatural Radiance Serum SPF 30, Swift wants everyone to be obsessed with their sunscreen. And a tinted product might be the way to go.
Together, the two experts provided full-spectrum coverage (pun intended) on how to find a tinted sunscreen that doubles down on sun protection and skin coverage—while, of course, keeping your look flawless.
What is tinted sunscreen?
Tinted sunscreen is an antidote to the dreaded white cast faux pas. While it offers the same protection as regular sunscreen, tinted formulations are pigmented to prevent any white residue. From sheer tints to makeup-like coverage, tinted sunscreens come in different degrees of pigments to fit your preference.
What to Look for in the Best Tinted Sunscreen
"Check the ingredient list to avoid potential irritants or allergens if you have sensitive skin," says Esplin. "Also, consider the texture, non-comedogenicity (if you have acne-prone skin), and any additional benefits like moisturization or antioxidant properties based on your skin's needs."
As for its SPF properties, Esplin recommends looking for:
Physical blockers. Look for sunscreens that contain zinc oxide or titanium dioxide, as they provide effective mineral protection and are generally well-tolerated by most skin types.
Broad-spectrum protection. You want a sunscreen that provides protection against both UVA and UVB rays (this is typically indicated on the label).
SPF value. Choose a sunscreen with a Sun Protection Factor (SPF) of 30 or higher to ensure sufficient protection.
Swift looks for mineral (aka physical) sunscreen over chemical sunscreen. The tint helps prevent the white cast that sometimes comes with mineral formulas.
Usually, zinc oxide is the main ingredient in clean mineral sunscreens. "Zinc oxide rarely causes irritation on the skin, so it can be used on any skin type—even on those with sensitive skin," says Rose-Marie. She recommends looking for non-nano zinc oxide. "Nano refers to nanometers. Nanoparticles are smaller than 100nm. It means the mineral zinc oxide is larger than 100nm and therefore won't penetrate your skin." As a result, the zinc oxide creates a physical shield against the sun without irritating or clogging pores.
According to Swifft, other specific ingredients to look for include:
Iron oxides and rose geranium extract provide blue light protection.
Mica reflects blue light.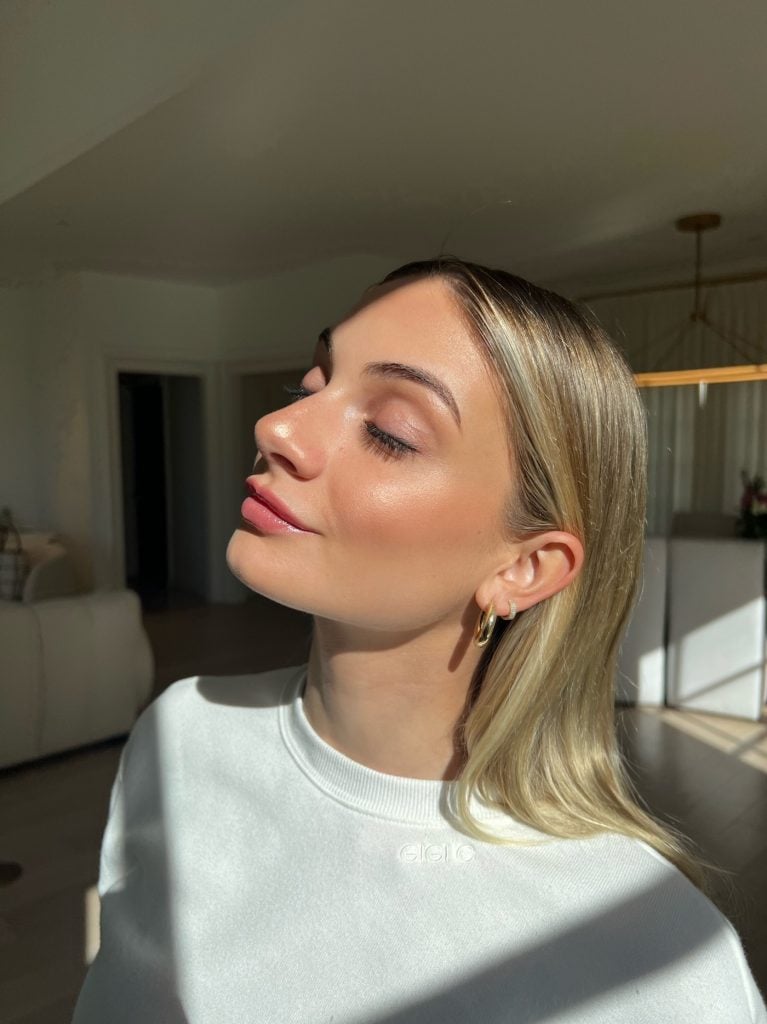 Tips for Applying Tinted Sunscreen
Swift recommends what she calls the two-finger method. "Squeeze one line of sunscreen onto your index finger from the base of the tip. Do the same on your middle finger and apply all over," she advises. "This measurement will ensure enough product for adequate SPF coverage. Massage it into the face and neck as you would a moisturizer. And be sure to reapply every two hours."
"Don't forget to protect your lips!" Esplin adds. "My first diagnoses was in 2016, a Basal Cell Carcinoma located on the cupid's bow portion of my upper lip—an area that most people forget to protect. It's important to remember that even our lips are susceptible to sun damage and cancer! And the effectiveness of any sunscreen, tinted or not, also depends on proper application, using the recommended amount, and reapplying every two hours or more frequently if sweating or swimming."
Should you wear regular sunscreen underneath tinted sunscreen?
According to Esplin, tinted sunscreen can be just as good as any other SPFs. "As long as your tinted sunscreen provides broad-spectrum protection against both UVA and UVB rays and has an appropriate sun protection factor (SPF of at least 30), it can be as safe and effective as regular sunscreen."
"A sunscreen with SPF 30 will protect you from around 97% of UVB rays, whereas an SPF of 50 means protection from about 98% of UVB rays," says Swift. "Anything beyond SPF 50 makes very little difference in terms of risk of sun damage, and no sunscreens offer 100% protection from UVB rays. So we feel 30 SPF is sufficient."
The Best Tinted Sunscreens
Every product is curated with care by our editors and we'll always give an honest opinion, whether gifted or purchased ourselves. If you buy something through our links, we may earn a small commission at no cost to you.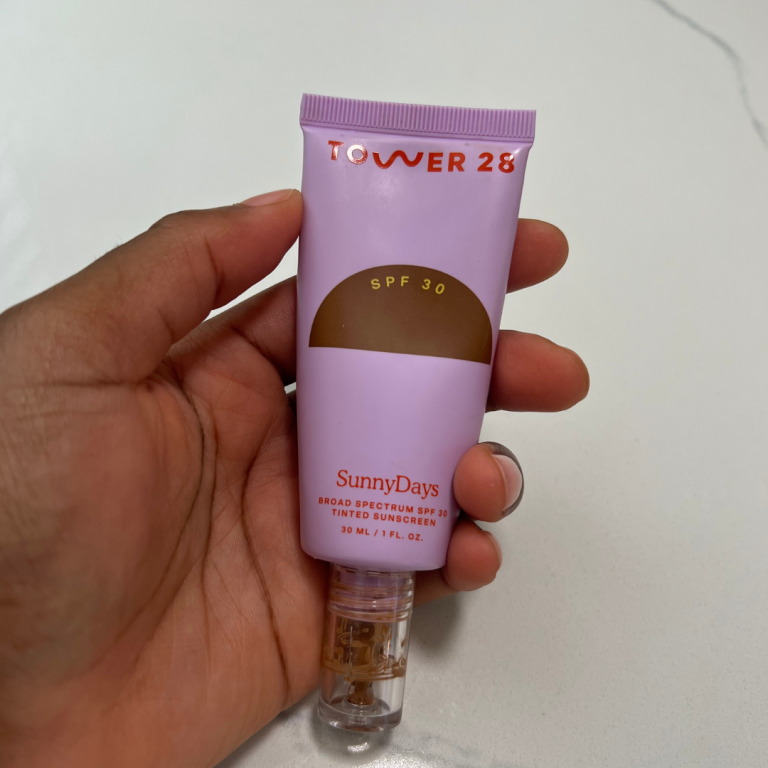 When looking for a tinted sunscreen, my priority is finding something that hides hyperpigmentation while still staying lightweight. With such a great range of shades, I was wowed by how seamlessly it blended into my skin and provided a filter-like look.
SPF: 30
Type: Physical
Shade range: 17 shades
Key Ingredients: Non-Nano Zinc Oxide, Prickly Pear, Aloe Vera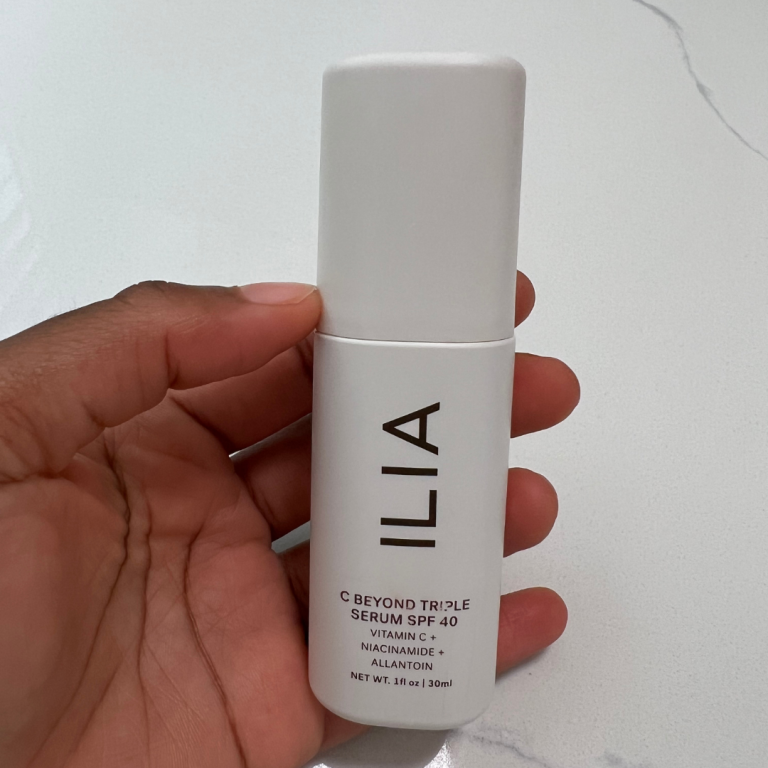 The fewer products, the better—especially in the sun. This serum is my go-to for a casual day out. The lightweight texture means it spreads really easily for breathable coverage. It's great for summer because niacinamide reduces shine, making it a game-changer for oily and combination skin.
SPF: 40
Type: Physical
Shade range: 3 tones
Key Ingredients: Vitamin C, Niacinamide, Non-Nano Zinc Oxide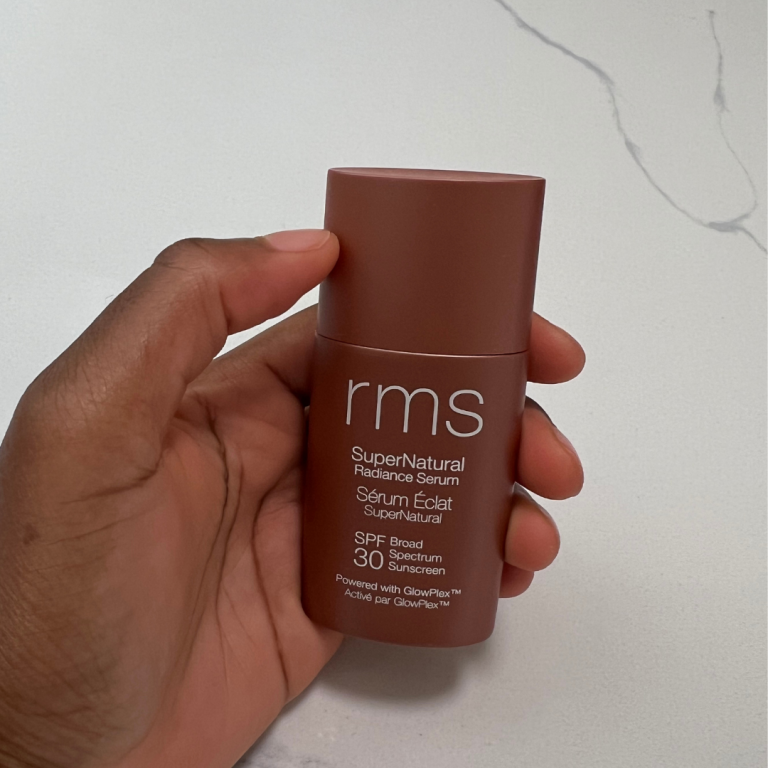 Though this line only has three shades, its blurring formula means the color matches surprisingly well. At the beginning of the summer, I mixed two shades together to get the perfect match. Now, in mid-summer, my skin is closer to the Rich shade. Whatever the tone, I love the subtle glow this gives me. No need for a highlighter.
SPF: 30
Type: Physical
Shade range: 3 shades
Key Ingredients: Zinc Oxide, Iron oxides, Mica, Rose Geranium Extract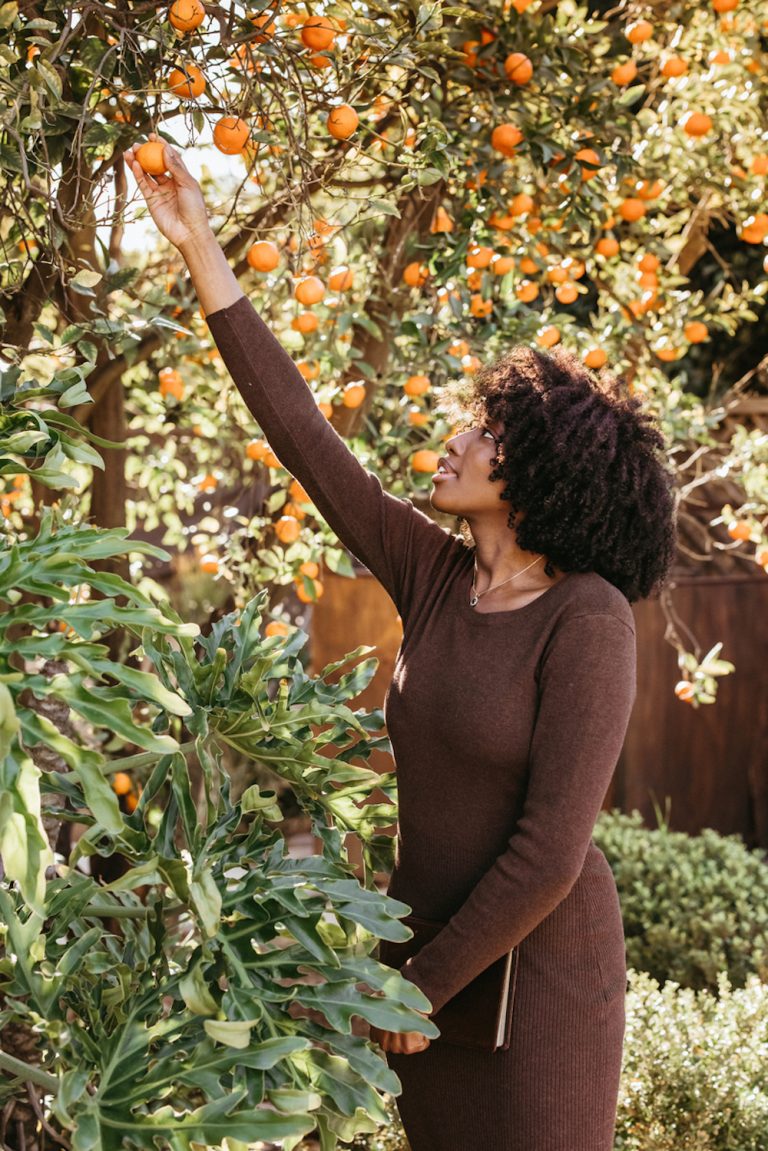 SPF: 44
Type: Physical
Shade range: One shade
Key Ingredients: Zinc oxide, Titanium dioxide, Hyaluronic acid, Antioxidants
SPF: 50
Type: Physical
Shade range: 15
Key Ingredients: Non-nano Zinc Oxide, Apple Extract, Irish Moss, Red Seaweed Extract
SPF: 30
Type: Mineral
Shade range: One shade
Key Ingredients: Ceramides, Hyaluronic Acid, Niacinamide
SPF: 50
Type: Physical
Shade range: One shade only
Key Ingredients: Titanium Dioxide, Senna Alata, La Roche-Posay Thermal Spring Water
SPF: 50
Type: Physical
Shade range: 3 shades
Key Ingredients: Titanium Dioxide, Zinc Oxide, Kakadu Plum, Eucalyptus, Red Algae
SPF: 36
Type: Physical
Shade range: One shade only
Key Ingredients: Zinc Oxide, Phytoene, Phytofluene, Ectoin
SPF: 30
Type: Physical
Shade range: 4 shades
Key Ingredients: Titanium Dioxide, Zinc Oxide, Vitamin E
SPF: 50
Type: Physical
Shade range: One shade only
Key Ingredients: Balm mint, Titanium Dioxide, Zinc Oxide
SPF: 30
Type: Mineral Sunscreen
Shade range: One shade only
Key Ingredients: Sunflower Extract, Rosemary Extract, Titanium Dioxide, Zinc Oxide