This fall, we're celebrating our love for cozy, nourishing soups with our latest series: "Soup Sunday." Join us on Instagram where we'll be making our favorite recipes to make your Sunday meal prep a cherished ritual. Watch for ingredients to go live each Friday ahead of the weekend.
All of us at Camille Styles have a bit of a soup obsession. From creamy to spicy, wholesome to hearty, our soup repertoire has just about everything you could want to celebrate the cozy season. To make things easier for everyone, we've narrowed down our best soups of all time for easy comfort food cooking.
Featured image by Michelle Nash.
Our Best Soup Recipes to Celebrate Cozy Season
Maybe you're a fan of a classic tomato soup with a buttery grilled cheese sandwich, or perhaps you prefer a hearty chicken tortilla soup filled with tons of protein and spice. Whatever you're craving, this list has it all. So grab your pot, dutch oven, or slow cooker, and get ready for the best of the best.
Zuppa Toscana Soup
Why We Love It: This zuppa toscana soup is my new obsession. Inspired by the chill in the air, I'm whipping out my soup pot to throw together this hearty and savory Italian-inspired bowl of yum. I won't spoil all of the deliciousness, but let's just say Camille knew what she was doing with these flavors.
Hero Ingredient: The Italian sausage gives this soup an extra bit of protein and hearty texture.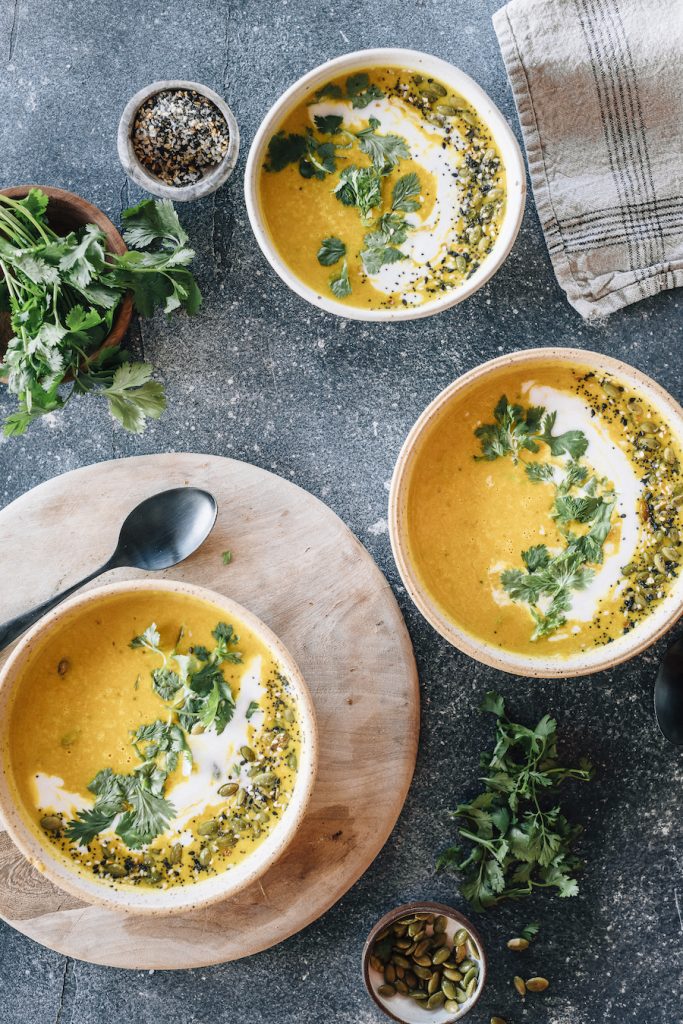 Vegan Butternut Squash Soup
Why We Love It: When I think soup season, butternut squash is one of the first ingredients that comes to mind. It brings the perfect blend of sweet and savory to any dish, especially when paired with warm seasonal spices. A drizzle of coconut milk gives an added hint of sweet creamy indulgence that makes this bowl practically irresistible
Hero Ingredient: Top with pumpkin seeds for serious fall flavor.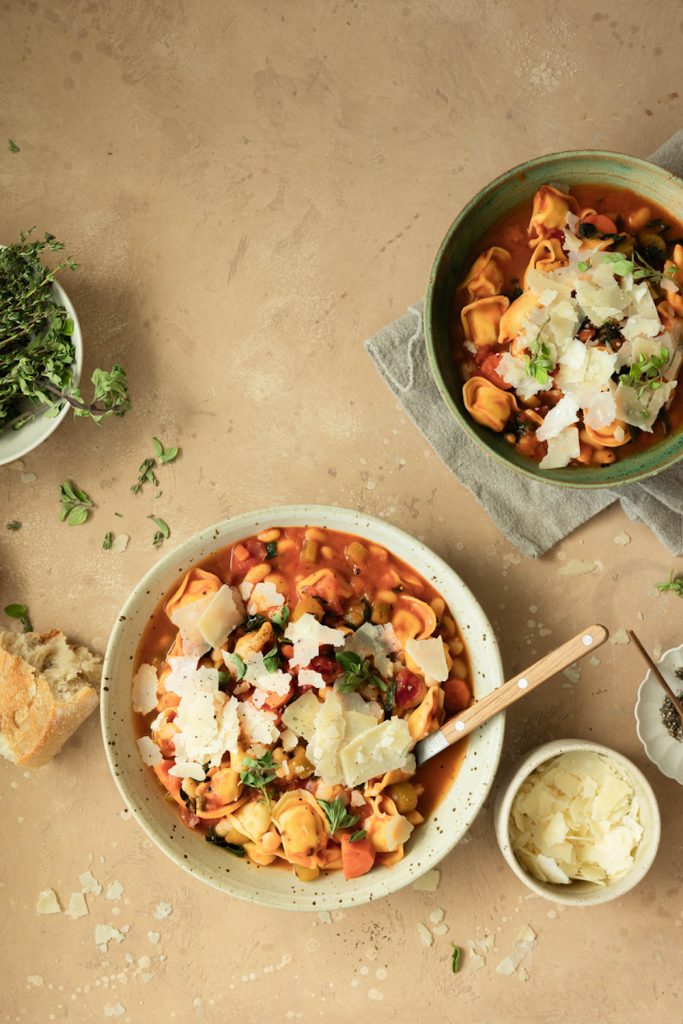 Fire Roasted Tortellini Soup
Why We Love It: When I'm looking for a filling soup with plenty of bold flavors, this is the recipe I turn to. Fire-roasted tomatoes are a must for the perfect kick of heat, and cannellini beans add a bit of protein and substance.
Hero Ingredient: Choose fresh tortellini or pre-packaged—either form is delicious.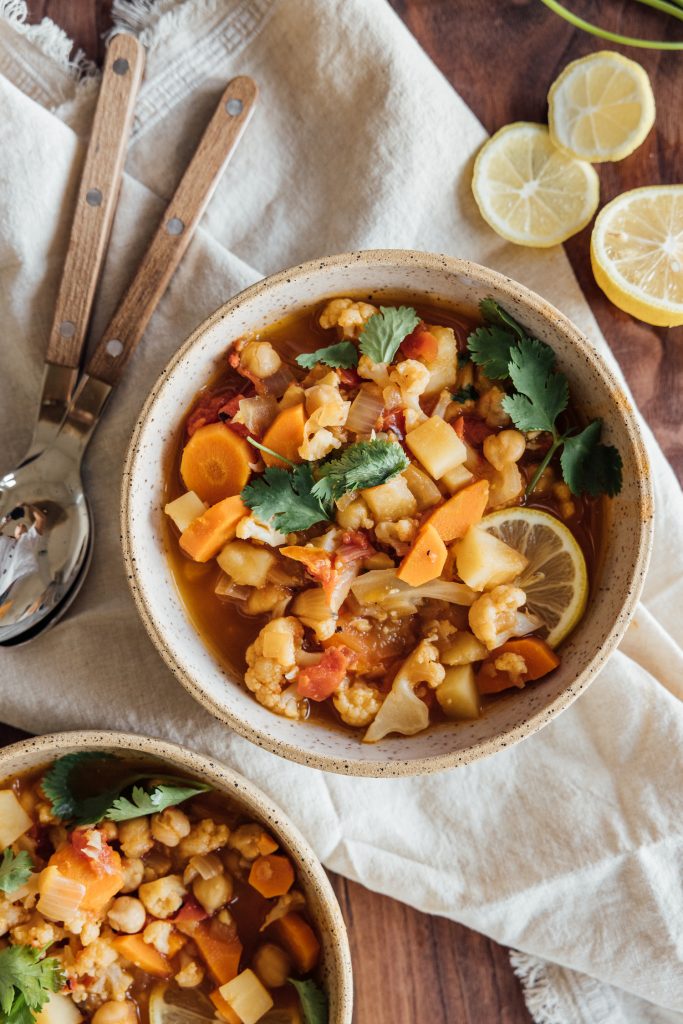 Vegetarian Chickpea Stew
Why We Love It: If you're looking for hearty, this soup will be your go-to. It's a one-pot dish that contains zesty fruits and veggies to enjoy when the weather gets cooler. A generous amount of herbs makes sure this pot is spiced and packed with flavor.
Hero Ingredient: Cauliflower is an underrated ingredient.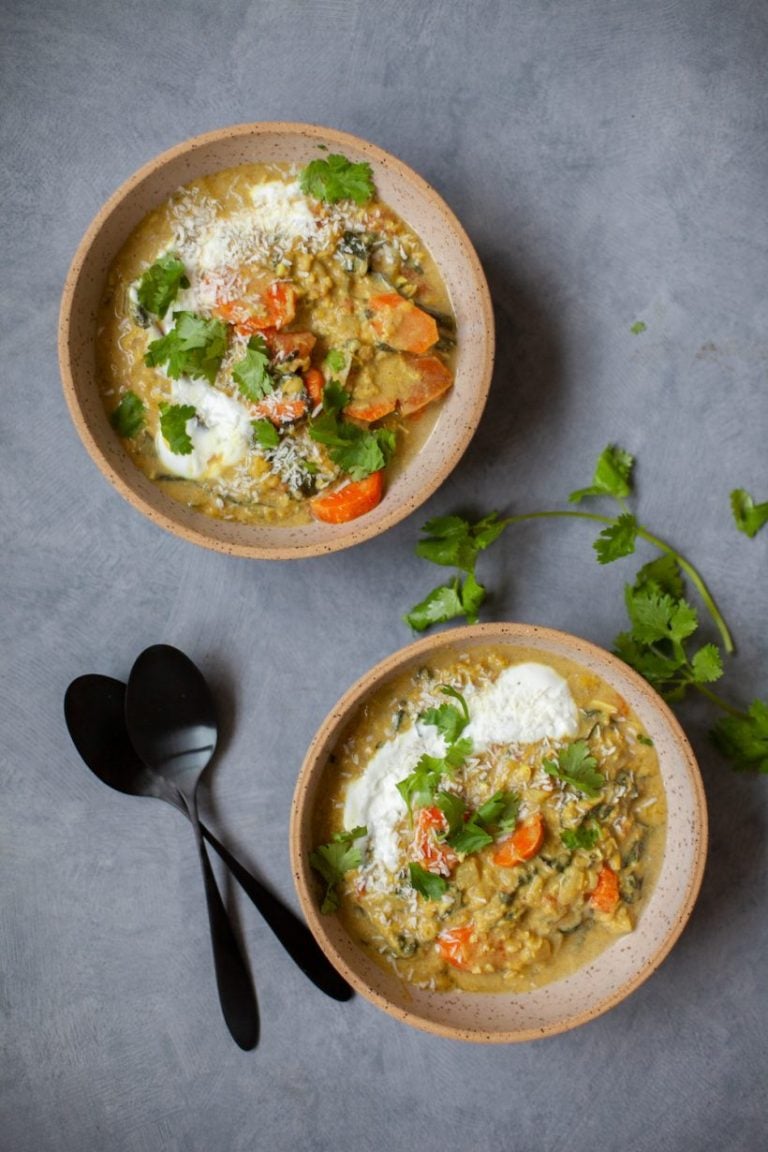 Coconut Curry Red Lentil Soup
Why We Love It: If you haven't yet entered your lentil area, start here. The curry powder and creamy coconut milk make for a spiced and satisfying, but not over-the-top, soup to enjoy as a side or lighter main.
Hero Ingredient: The orange zest is essential—try a spoonful and you'll be a believer, too.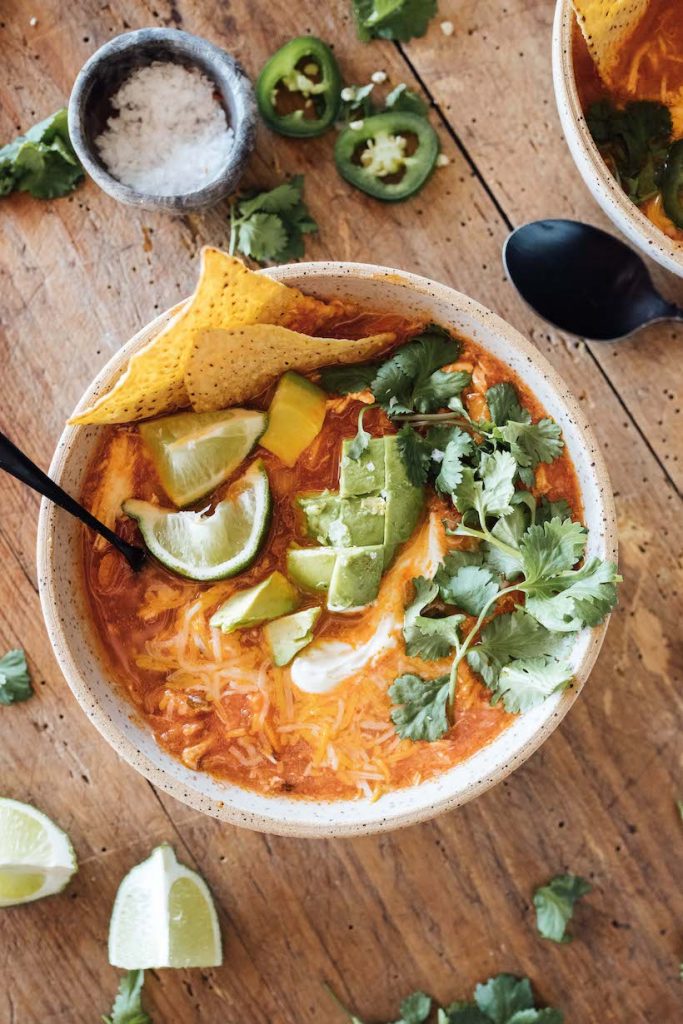 Chicken Tortilla Soup
Why We Love It: If there's one recipe you try off of this list, let it be this chicken tortilla soup. Restaurant quality doesn't even begin to describe the incredible flavor. The topping possibilities are endless, but tortilla chips, a pinch of lime juice, and a dollop of sour cream are a few of my faves.
Hero Ingredient: Cilantro is a must-have for any Mexican-inspired dish.
Chicken and Rice Soup
Why We Love It: Simple and delicious, this chicken and rice soup will satisfy your cozy cravings without a ton of time in the kitchen. The best part? The chicken actually cooks on the bone in the soup, which gives your broth a rich flavor that you usually only get from homemade chicken stock.
Hero Ingredient: PLENTY of garlic please.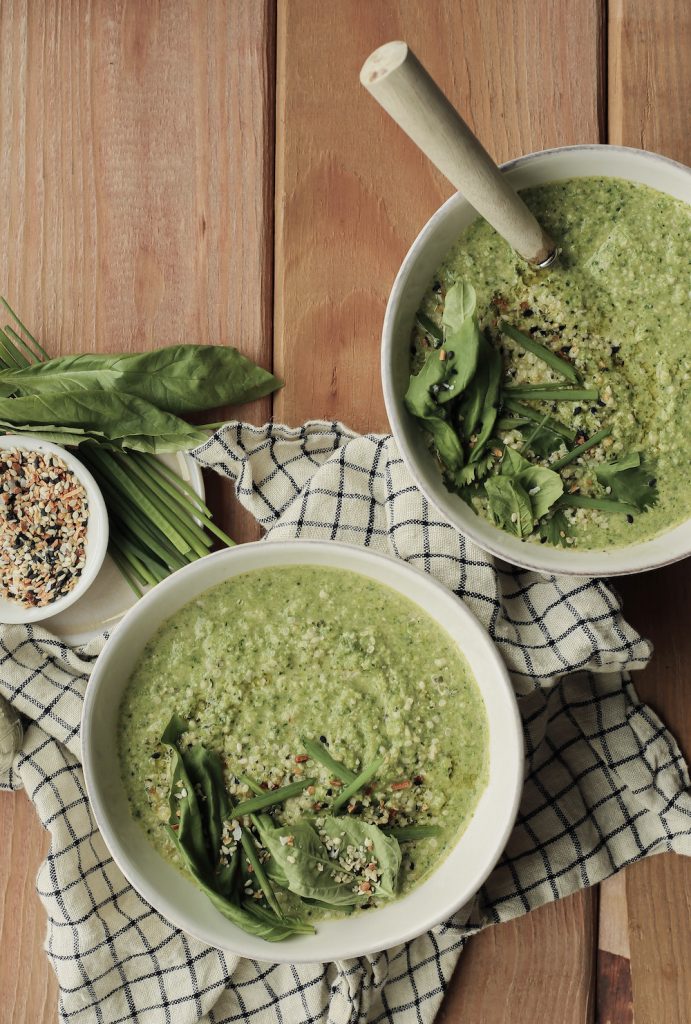 Big Green Immunity-Boosting Soup
Why We Love It: If your immune system is suffering during cold and flu season, this soup will get you back on your feet with plenty of nutrient-filled ingredients. When it comes to ingredients, asparagus, broccoli, spinach, kale, sugar snaps, celery, and broccolini are a few of our top picks, but feel free to throw in whatever is hanging around in your fridge.
Hero Ingredient: Ginger adds a bit of tangy spice to this soup.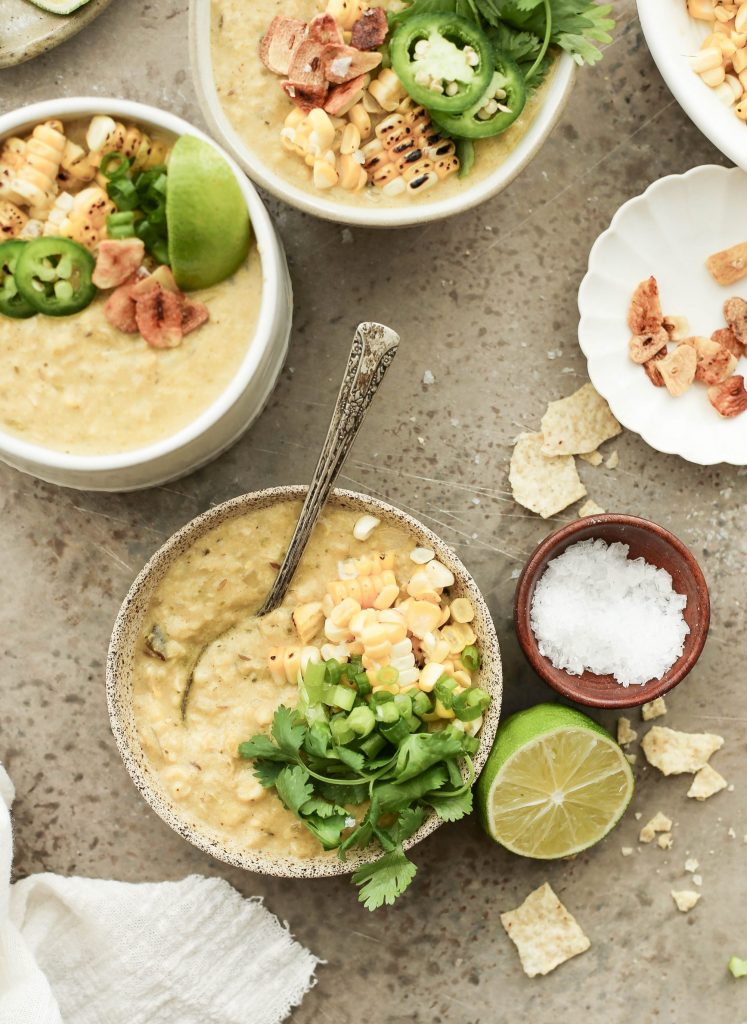 One Pot Spicy Vegan Corn Soup
Why We Love It: This soup is warm and comforting, with a touch of creaminess and kick from jalapeños. Not fully blending your soup is also a little trick that this recipe relies on for a hearty and filling consistency.
Hero Ingredient: Poblano peppers are a key ingredient for this soup's flavor.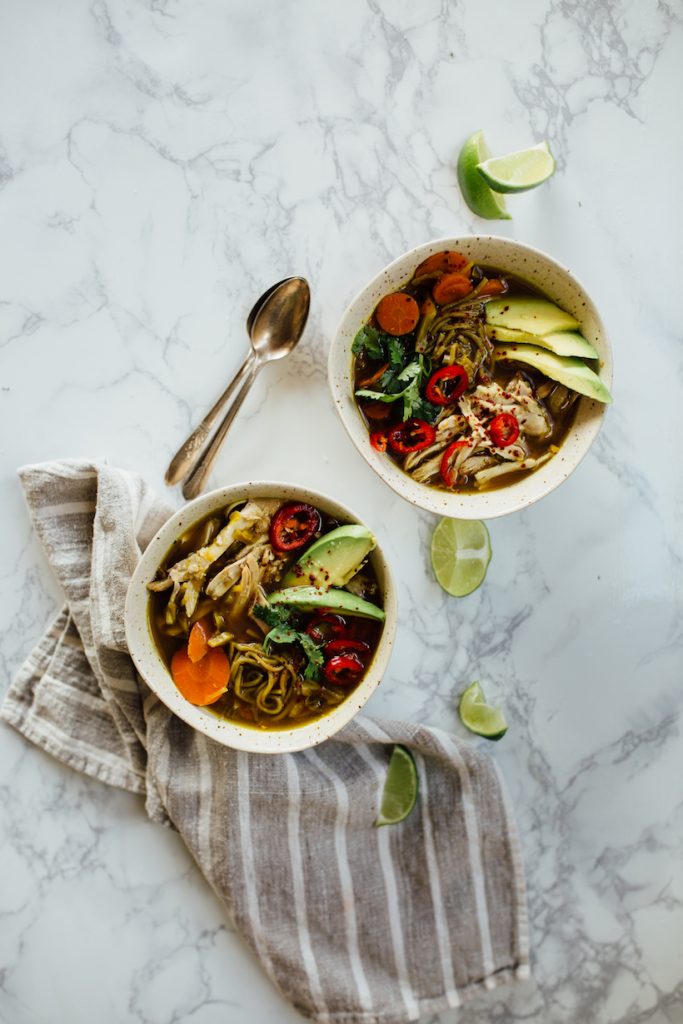 Turmeric Chicken Immunity Soup
Why We Love It: I could go on and on about the benefits of turmeric, but if there's one reason to invest in this ingredient, it's the immune-boosting properties. Ginger adds an extra boost of anti-inflammatory goodness, and chicken acts as a balanced protein. What's not to love?
Hero Ingredient: Sliced avocado is a healthy and yummy topping.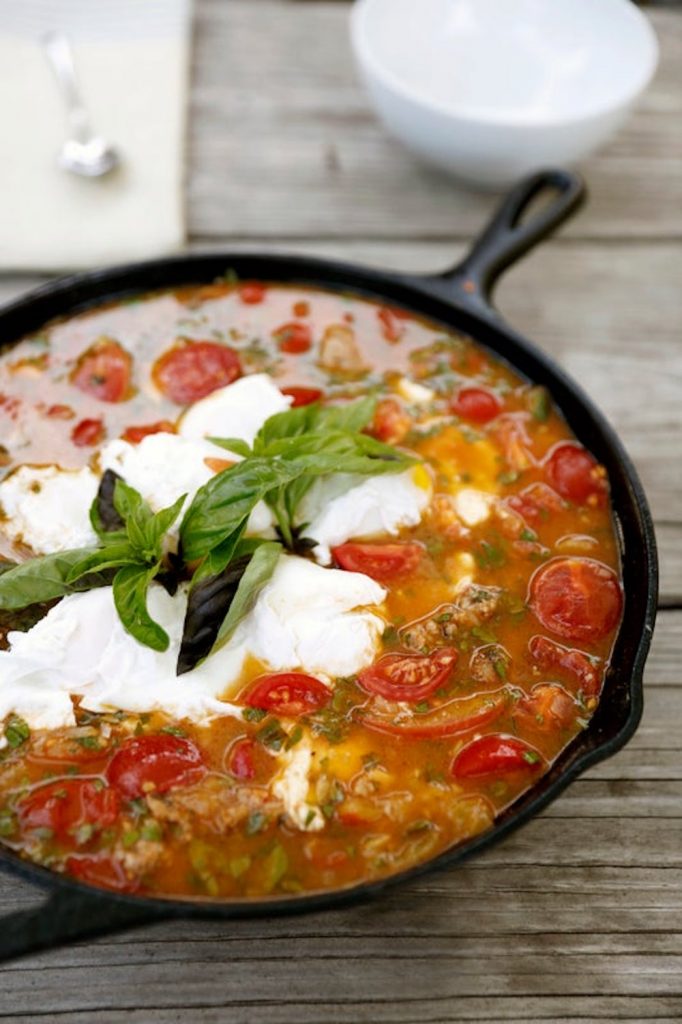 Rustic Skillet Tomato Basil Soup
Why We Love It: This skillet tomato basil soup isn't just stunning, it's also an innovative take on a classic soup we all know and love. Serve with fresh bread or a homemade grilled cheese to complement your creamy tomato flavors.
Hero Ingredient: Mozzarella cheese makes this soup even more savory.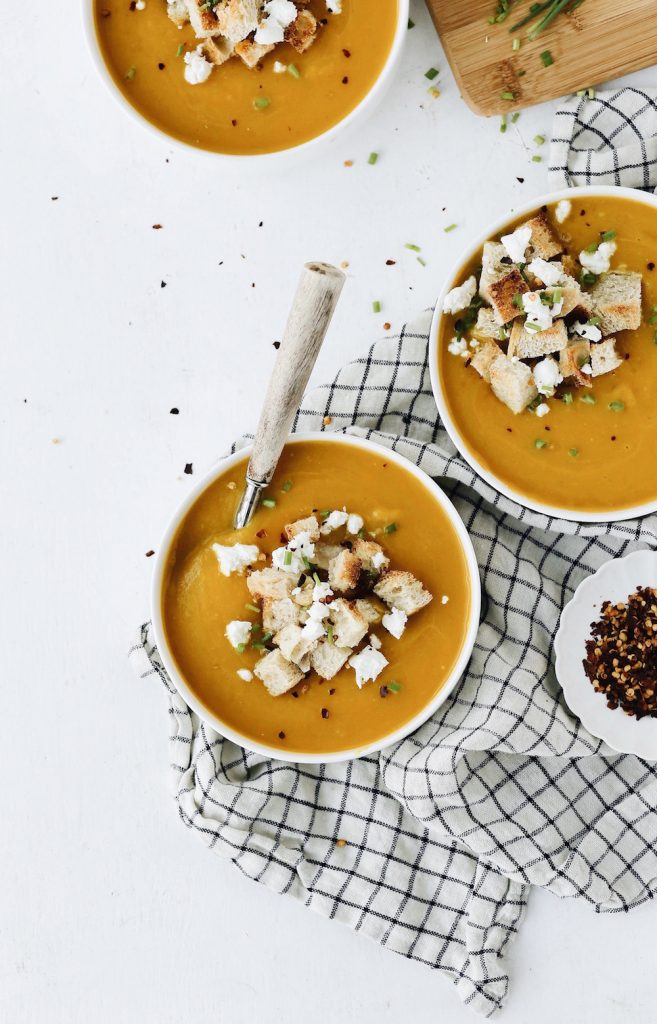 Curry Butternut Squash Soup
Why We Love It: Curry and butternut squash, need I say more? It's a little bit sweet, a little bit spicy, and a whole lot of cozy.
Hero Ingredient: Add a pinch of red pepper for an added kick.
Sweet Potato Soup
Why We Love It: I'm a sweet potato girl till I die, and this recipe is one that always finds its way onto my fall soup menu. It's fairly simple and utilizes spices you likely have in your pantry, so there's no excuse for not giving it a shot this season.
Hero Ingredient: Sweet potatoes galore.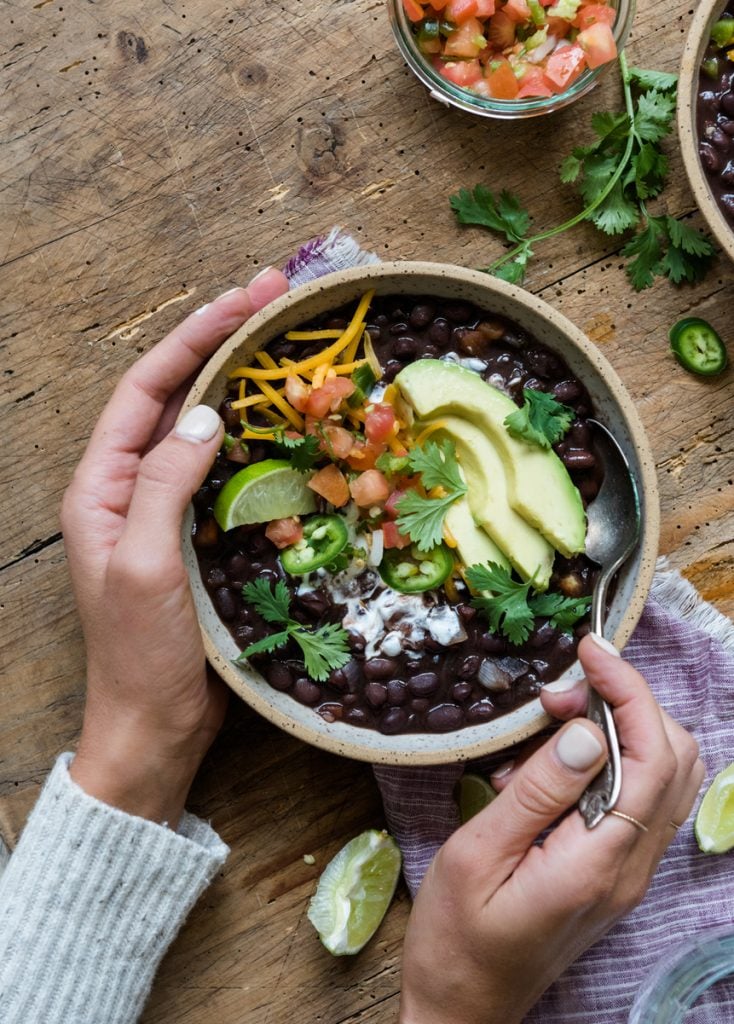 Easiest Ever Black Bean Soup
Why We Love It: This black bean soup takes everything to love about this bean and turns it into a comforting dish that's beyond simple to curate. Pro top: a bit of broth and aromatics go a long way when enhancing this soup's flavor.
Hero Ingredient: Top with your favorite Mexican-inspired ingredients!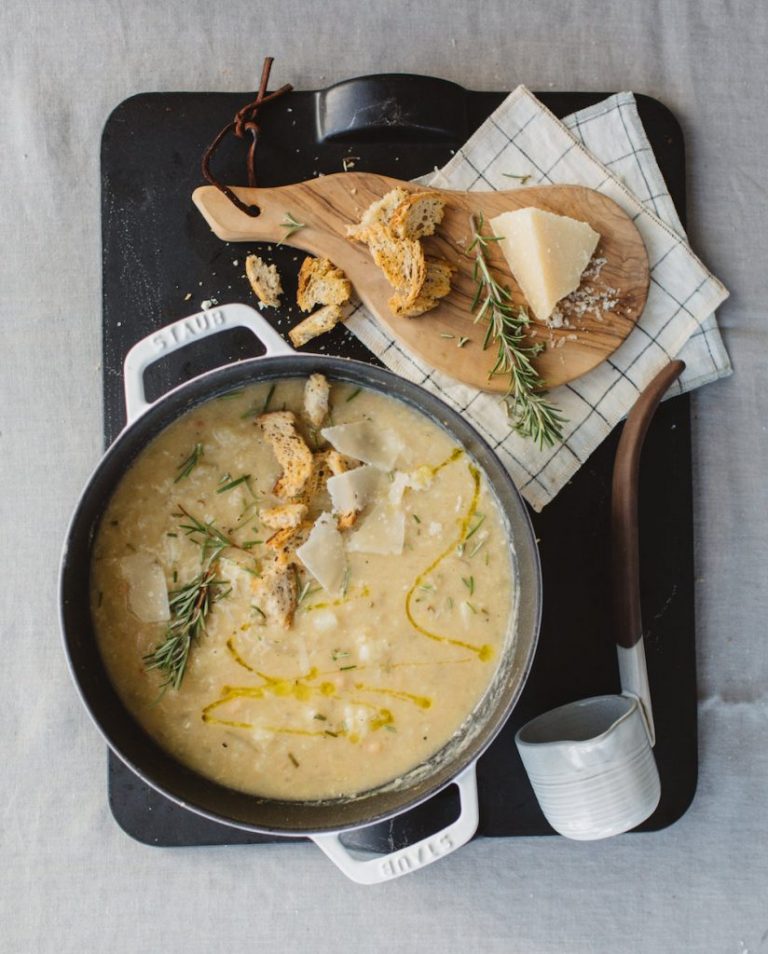 Roasted Cauliflower White Bean Soup With Rosemary
Why We Love It: Roasting your vegetables is a great way to up the flavor of any dish, but when added to soup, it brings a whole new flavor of smokey and sweet. White beans are the perfect complement to the cauliflower base and they help bring this soup to the next level.
Hero Ingredient: Rosemary is what sets this soup apart.