The word "trend" can have a bad connotation. Particularly in world of home design, where an aesthetic decision is something you (quite literally) have to live with. But when you're able to work a trend into your own carefully-crafted personal style, you can keep a space feeling fresh without bending to the will of Big Pinterest. That's why we turn to the experts for their takes on trends and how to incorporate them in an elevated way. Currently on the docket: the biggest summer decor trends of 2023.
For expert guidance on the current trends to take note of, we tapped Nancy Evars, Angela Hamwey, Erin Hiemstra, Kristin Marino, Tess Twiehaus, Katie Winnington, and Daniella Villamil for their honest insight into the looks they've been spotting all season.
Featured image of Brian and Jessie De Lowe's home by Michelle Nash.
The Coastal Grandma Aesthetic
Building on the viral Coastal Grandma fashion trend, the cozy, eclectic look has extended to the design world.
"Taking a cue from a more traditional British décor, the hallmarks of granny design are things like lots of chintz prints, pattern on pattern, oversized florals, painted wood, and wallpaper everywhere," shares designer Erin Hiemstra of Apartment 34. "Many designers, like Heidi Caillier, Rita Konig (of Domino fame), and Studio Ashby from the UK execute this look extremely well."
Bring the Outdoors (Fabric) In
Designer Nancy Evars of Evars Collective has noticed more and more clients requesting fabrics traditionally used for outdoor furniture for indoor purposes.
"We're seeing more indoor sofas, chairs, banquettes, and ottomans being upholstered in these durable textiles, as they hold up to kids, pets, and spills," Evars notes. " I also think it helps summer last a little longer by bringing that summer feel inside."
But as Evars notes, these aren't the stiff, rough textiles of the past. "Softer yarns and more vibrant colors make these translate so easily to both outdoor and indoor spaces," she says. "CW Stockwell has new outdoor fabrics that have become the most requested textiles at Evars Collective showroom since launching in May."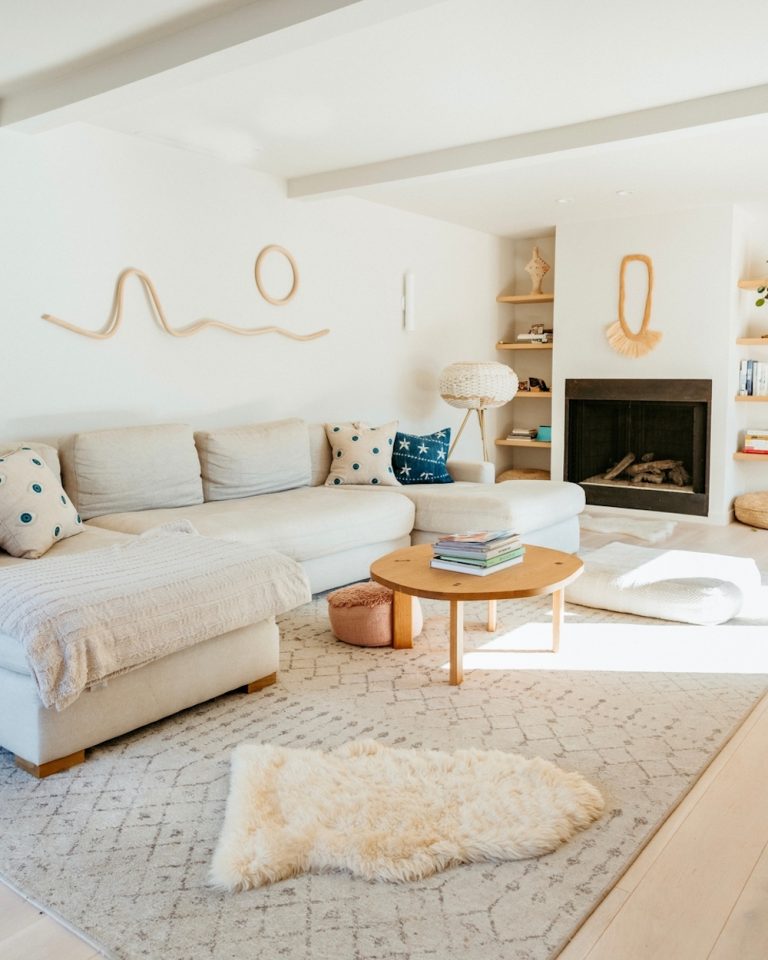 Scallops and Squiggles
"You can literally apply these quirky patterns anywhere," says Tess Twiehaus of Tess Interiors. "This summer, I'm seeing them everywhere. Fireplaces, cabinetry, furniture… if you can dream it, you can add a funky little wave to it."
Curves Everywhere
It's not just scallops and squiggles. "We're seeing curves, arches, and cylindrical details on anything from furniture, accents to millwork," shares designer Katie Winnington of C&E Furniture. "I love the way it can soften a space and the movement it brings to a room."
Butler's Pantries Are Back
"I'm loving the rise in butler's pantries and/or a separate 'prep' kitchen," says Kristin Marino of KozyKasa. "These areas work great for storing your larger and less-used kitchen appliances and also allow the space for a separate fridge for bulk items. I often see a second dishwasher as well."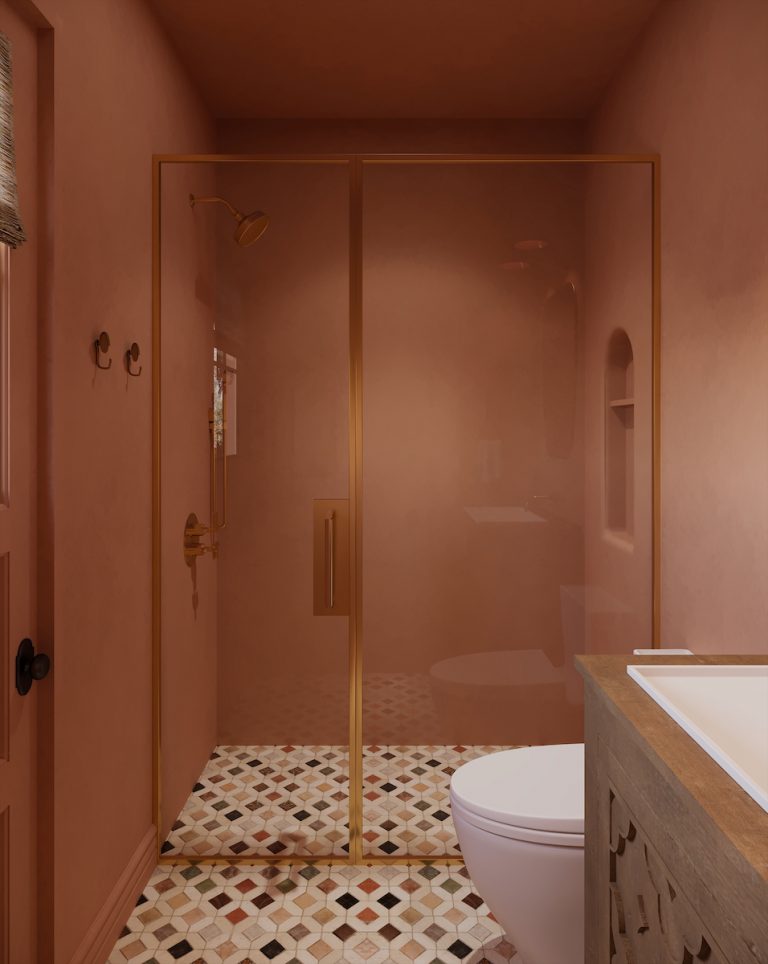 Plaster and Faux Finishes
"Plaster and faux finishes are having a serious moment," shares Winnington. "As someone who loves texture, this is one of my favorite trends."
But there's nothing homogeneous about the plaster of today, according to Twiehaus. "It's one of those finishes that brings depth and texture without causing much of a distraction. I feel like we're going to be seeing a lot more of it this summer, but not in your typical shades of ivory and greige," the designer notes. "I think people are going to lean into the season as they're designing and pull inspiration from their surroundings. We'll be seeing lots of sunset hues and shades of blues."
More Color
And speaking of greige, almost every designer we spoke to touched on how the current look is moving away from muted beiges and whites.
"Many clients are deterred from the light and bright interiors that once dominated the interior design world and are instead looking to add color and pattern to their homes," explains Angela Hamwey of Mackenzie & Co. "While there's not one specific color or pattern that we find clients are drawn to, we're seeing them want to add contrast and interest through textiles or accessories, sometimes in an unusual or unexpected way. Colorful wooden beds or dining chairs seem to be making a comeback. In addition, we have been designing colored and patterned chair cushions for both dining chairs and accent chairs. We find this to be a fun way to add a bit of personality to the space without going overboard."
Fluted Everything
"This new trend is everywhere, from walls to tile and furniture," says Daniella Villamil of Daniella Villamil Interiors. "It's a beautiful way of playing with organic shapes and textures and we welcome it!"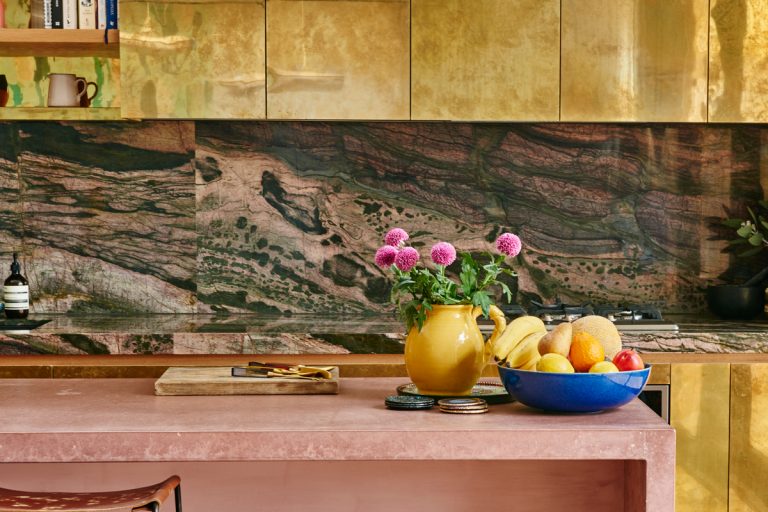 Pink Cabinets (Or Any Color but White)
Villamil has also noticed a particular color taking over for bright white kitchen cabinets: pink.
But if any form of pink is a bit too Barbiecore for you, it seems that any color in the kitchen is currently on trend.
"We're happy to see the all-white and grey kitchens make their way out," adds Hamwey. "With more people in favor of color, stark white is rapidly declining in popularity in order to create visual interest in the home. In general, we're hoping to see grey replaced with warm neutral colors that create more of an inviting atmosphere. Grey and white tend to feel sterile, especially if they're overused."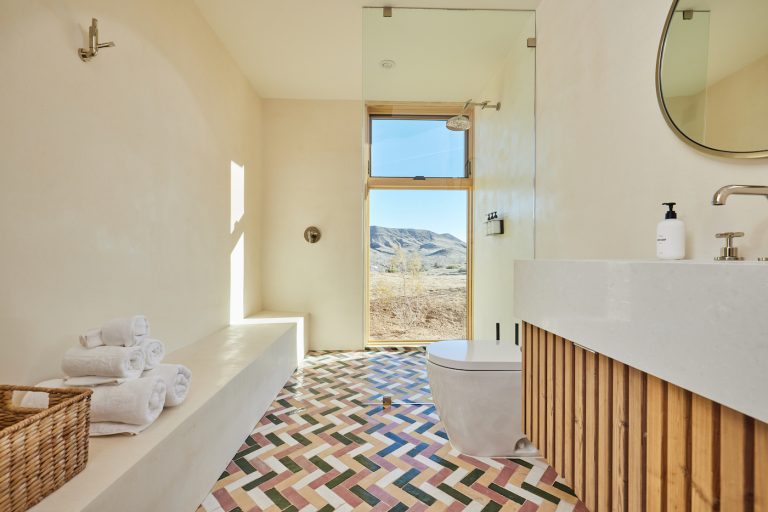 One-of-a-Kind Design
Nostalgic design is having its moment. "We are finding that more often than not, our clients prefer [vintage accents] that can't be found anywhere else," explains Hamwey. "This includes everything from furnishings to art and accessories, but it also involves being re-inspired by past design trends and incorporating them in new fresh, sophisticated ways."