Pumpkin decor, pumpkin carving, pumpkin desserts—they're all an essential part of any fall bucket list. It seems that every year the internet has a plethora of new pumpkin recipes to celebrate the onset of the season, and I'm here for it. And since I know I'm not alone in taking full advantage when pumpkin season rolls around, we've compiled a list of the most mouth-watering pumpkin desserts to sweeten up your season.
Pumpkin desserts aren't limited to your typical pumpkin pie and pumpkin spice latte. Fresh (and even pureed) pumpkin has infinite potential in the kitchen, making it a great ingredient to have on hand. From loaf cakes to chewy cookies, these pumpkin recipes will get you excited for all the best flavors of the season.
Featured image by Suruchi Avasthi.
18 Pumpkin Desserts to Spice up Your Season
Pumpkin Snack Cake
Why We Love It: Kicking off our list is this pumpkin snack cake (which is essentially a slice of fall heaven). If you're like me and crave pumpkin cake at all hours of the day during the fall, this is your answer. It has a soft, moist texture, topped off with a spiced cinnamon streusel. It's perfect for breakfast, as an afternoon snack, or a post-dinner treat.
Hero Ingredient: A tiny bit of ginger goes a long way.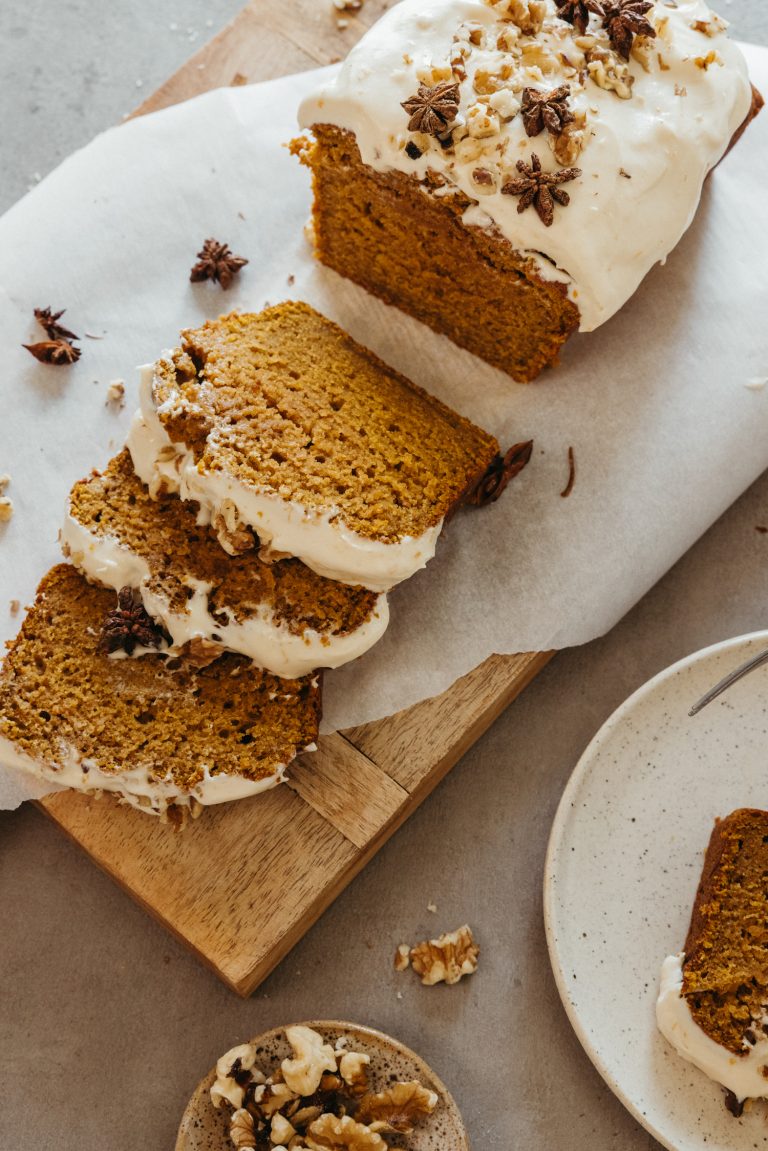 Pumpkin Loaf Cake
Why We Love It: If there's one dessert you try on this list, make it this pumpkin loaf cake. (But really, you should try them all.) This recipe is the perfect blend of fall spices and balanced sweetness. A sweet cream cheese frosting is always a good idea when incorporating warm flavor to create a cozy treat.
Hero Ingredient: Garnish with crunchy toasted pecans and thank us later.
Pumpkin Bread
Why We Love It: When I have pureed pumpkin on hand, this pumpkin bread is the easiest way to turn it into something delicious. The caramel sauce drizzle that tops this bread is optional—but I highly recommend it for a moist and sweet cake that won't disappoint.
Hero Ingredient: A bit of citrus zest from the orange adds a touch of bright flavor.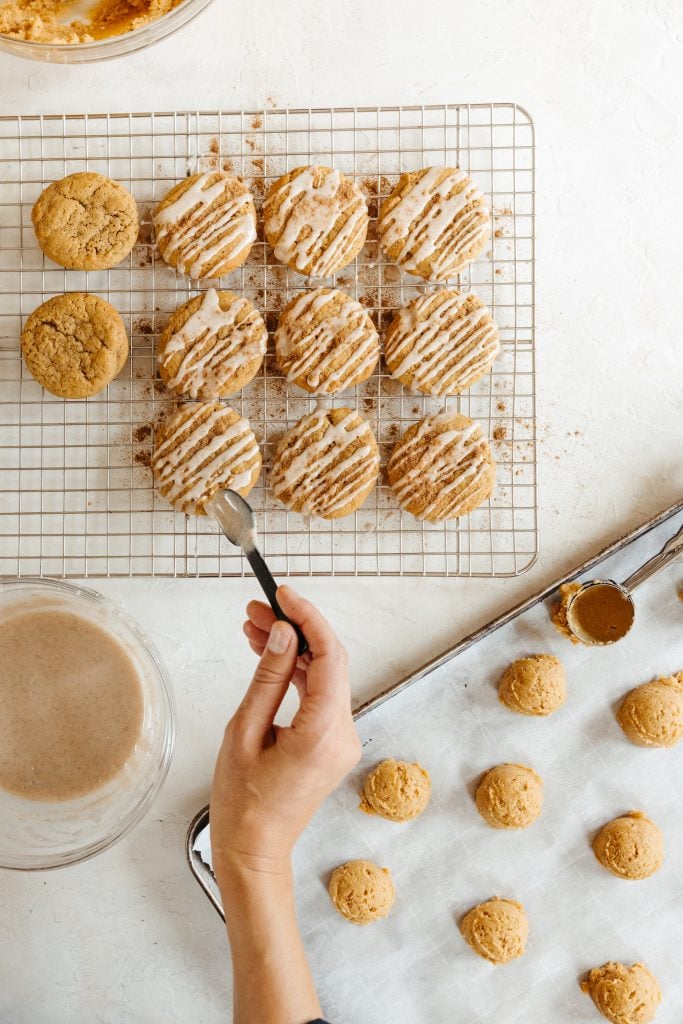 Chewy Pumpkin Spice Cookies with Cinnamon Glaze
Why We Love It: What's better than a pumpkin spice latte? Pumpkin spice cookies! These soft pumpkin cookies are super simple to throw together for any fall festivities. Homemade cookies for the win.
Hero Ingredient: High-quality vanilla brings the cinnamon glaze together.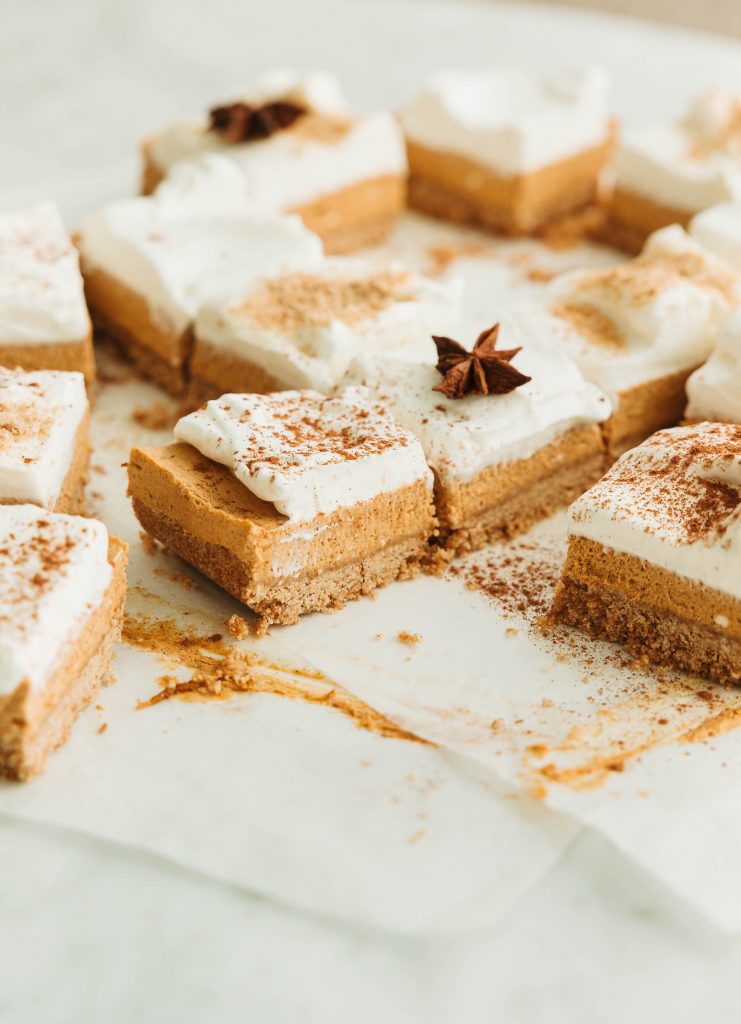 No-Bake Pumpkin Pie Bars
Why We Love It: If you're short a pie pan, grab your baking dish and try these no-bake pumpkin bars. Pro tip: use fresh spices for the pumpkin filling, as your pumpkin butter helps to concentrate all of the good flavors from ground cinnamon, cloves, and nutmeg.
Hero Ingredient: Cream cheese brings the filling together and mellows out a strong lineup of spices.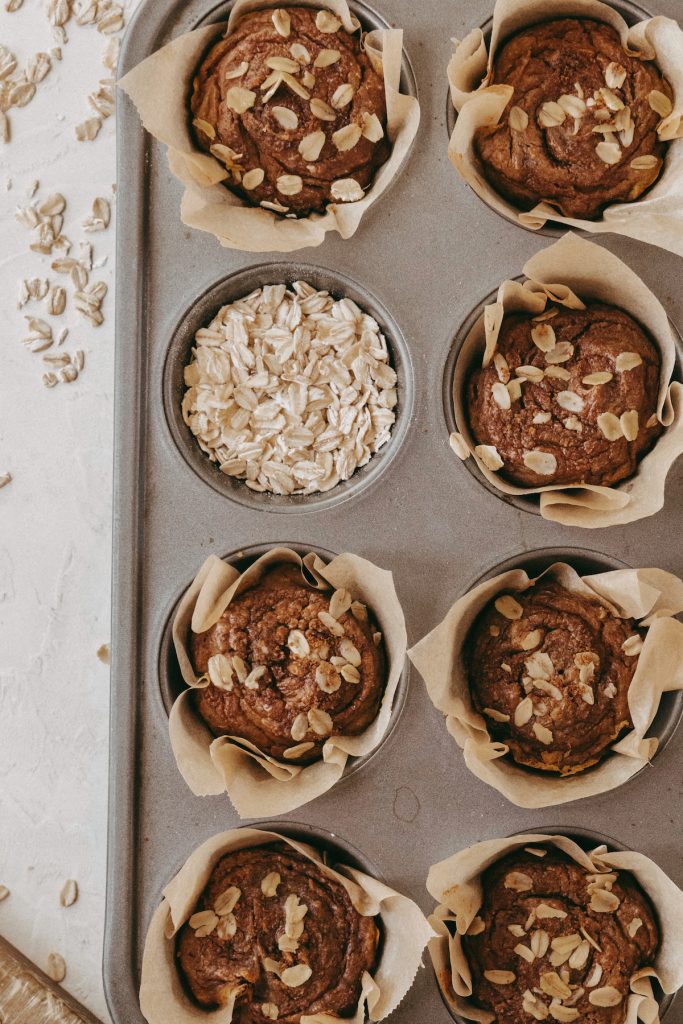 Banana Pumpkin Muffins
Why We Love It: Thanksgiving desserts are a great time to use pumpkin, but I love making these banana pumpkin muffins year-round. They're a healthy breakfast that I can grab and go during busy weeks but also enjoy in the evenings with a hot chai latte or cup of tea.
Hero Ingredient: Oats are a great textural addition to these delicious muffins.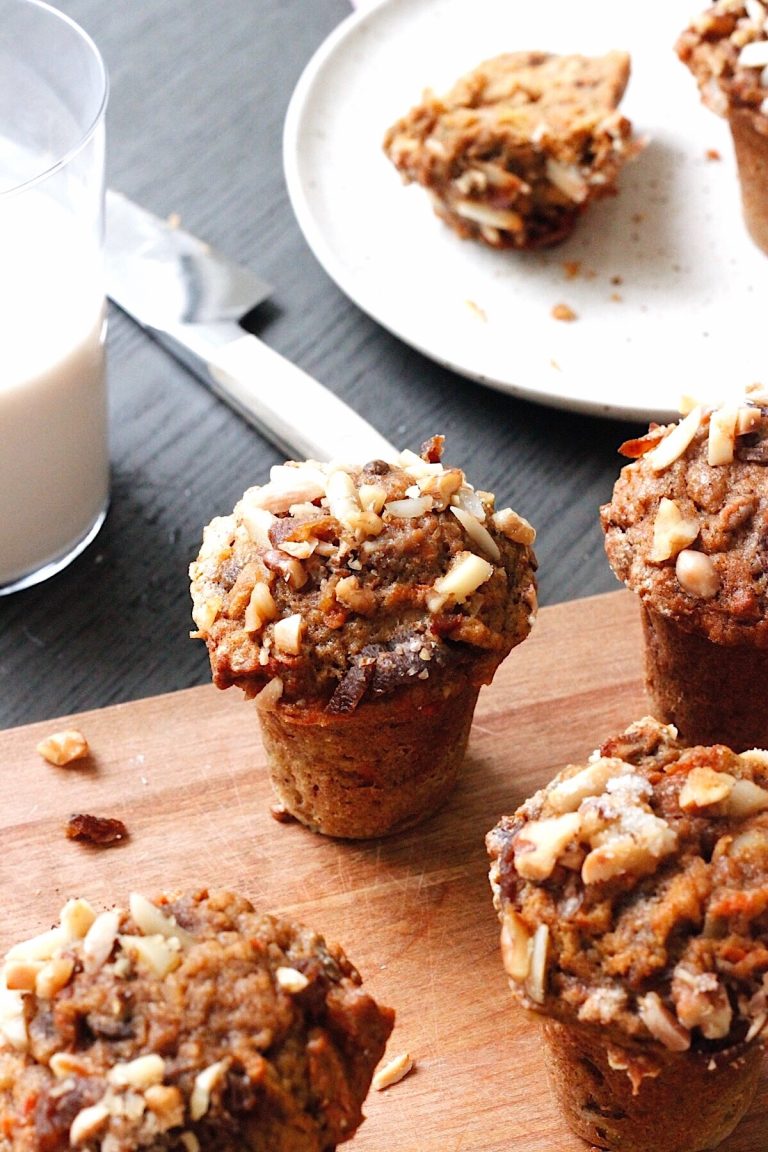 Pumpkin Morning Glory Muffins
Why We Love It: Morning Glory muffins are a great way to use up the healthy ingredients you may have sitting around in the fridge or pantry. Feel free to swap ingredients in and out to minimize your grocery store trips.
Hero Ingredient: Chopped pecans are the crunchiness I need in my morning muffins, but feel free to include any nut of your choice.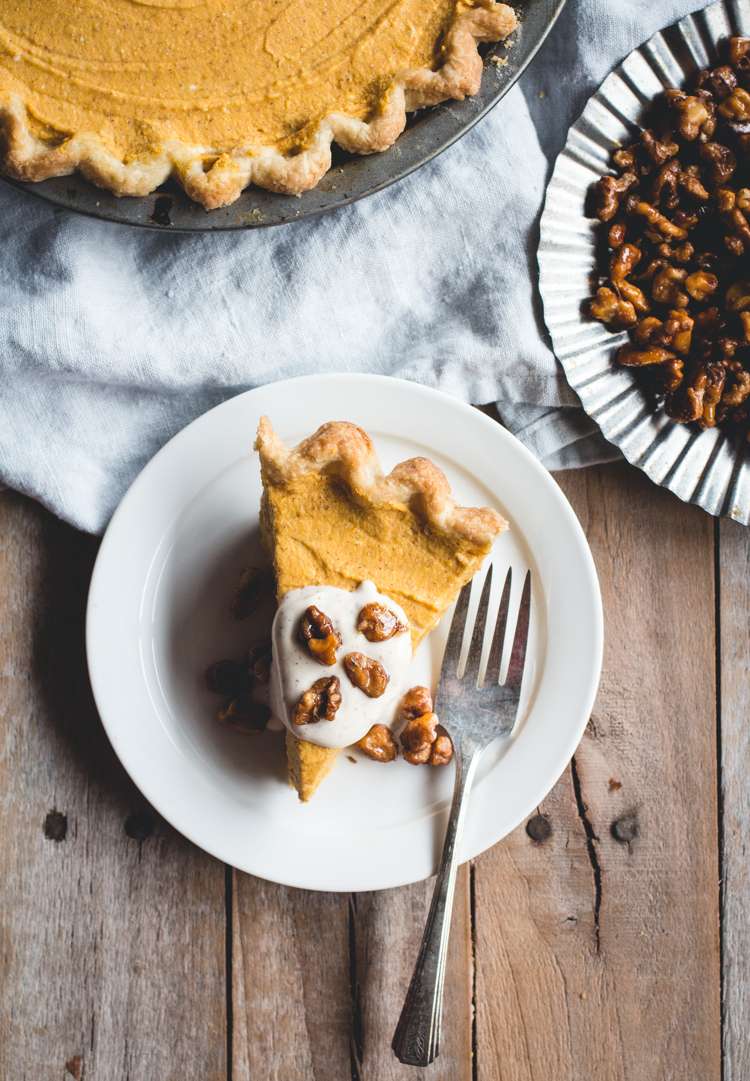 No-Bake Pumpkin Mascarpone Pie
Why We Love It: Looking for a pumpkin pie that requires less oven time while still featuring the great flavors and textures of the dish you know and love? Look no further than this no-bake pie filled with creamy mascarpone cheese.
Hero Ingredient: While a store-bought pie crust will do in a pinch, we always recommend graham crackers for the most authentic pumpkin pie experience.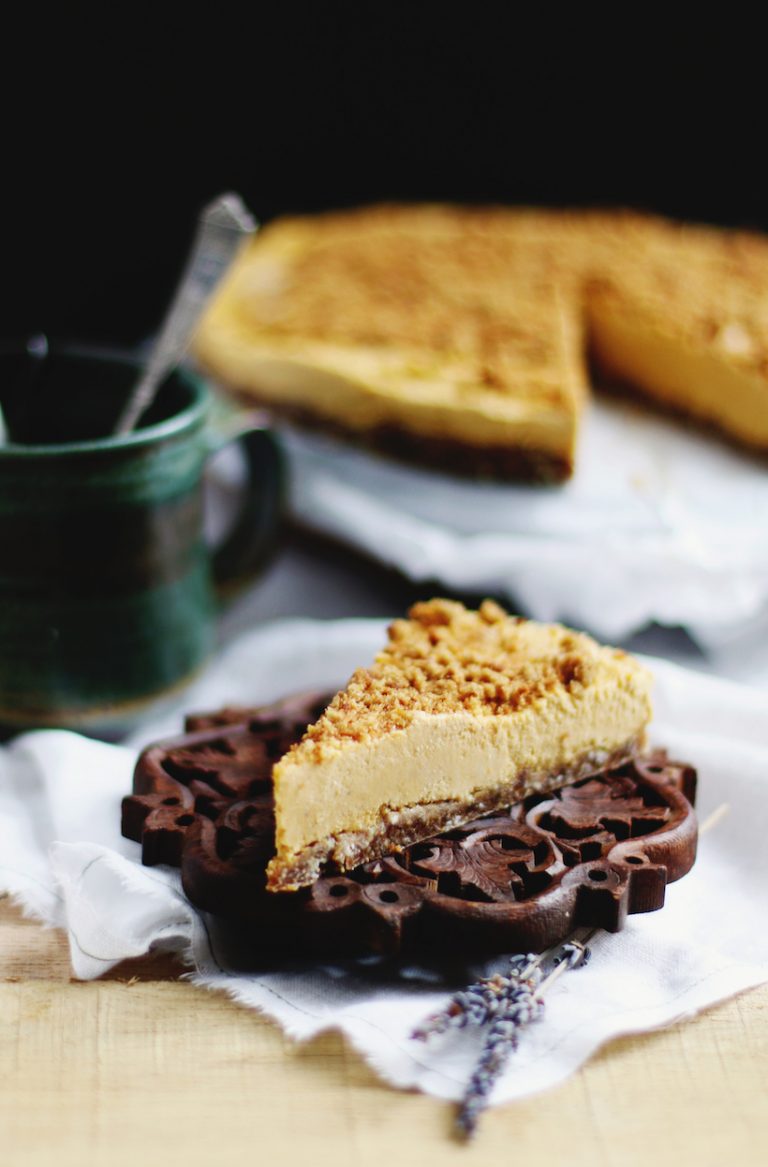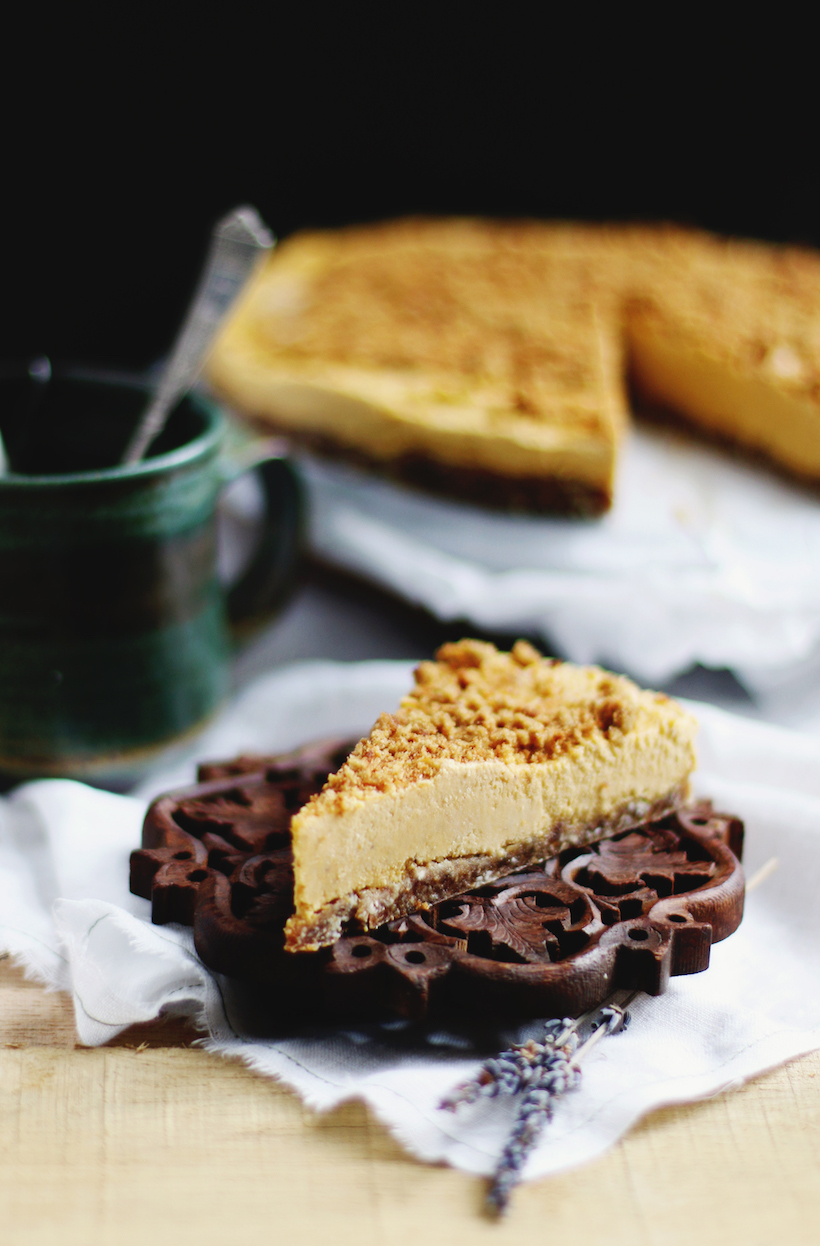 Vegan Pumpkin Cheesecake
Why We Love It: Let's face it—Thanksgiving is traditionally a tough holiday for the vegan and gluten-free communities. Luckily, each year, the internet has a repertoire of new Thanksgiving dishes that virtually everyone can enjoy. This vegan pumpkin cheesecake is no exception.
Hero Ingredient: Raw cashews are an unexpected but extremely delicious ingredient in this cheesecake.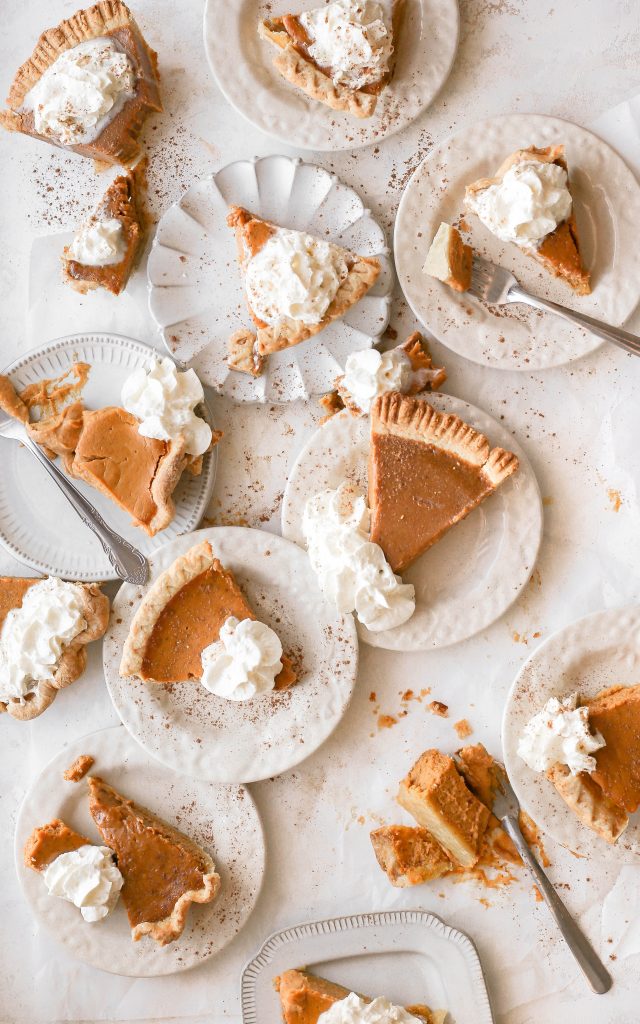 The Best Pumpkin Pie
Why We Love It: Last year, our food editor Suruchi took on the challenge of finding the best pumpkin pie recipe. The result came from Food Network—the creamiest and richest filling with a good spice blend and delicious crust (but all of these recipes are worth a try!).
Hero Ingredient: Heavy cream is the secret to this custard-like filling.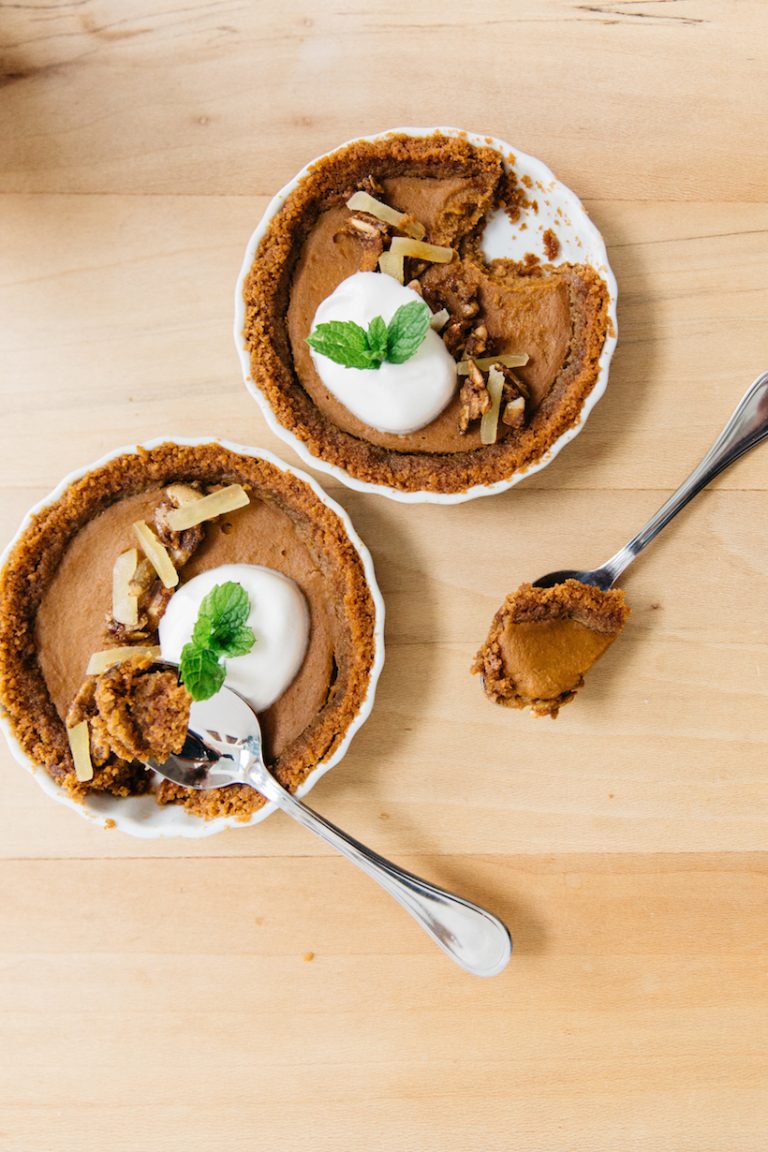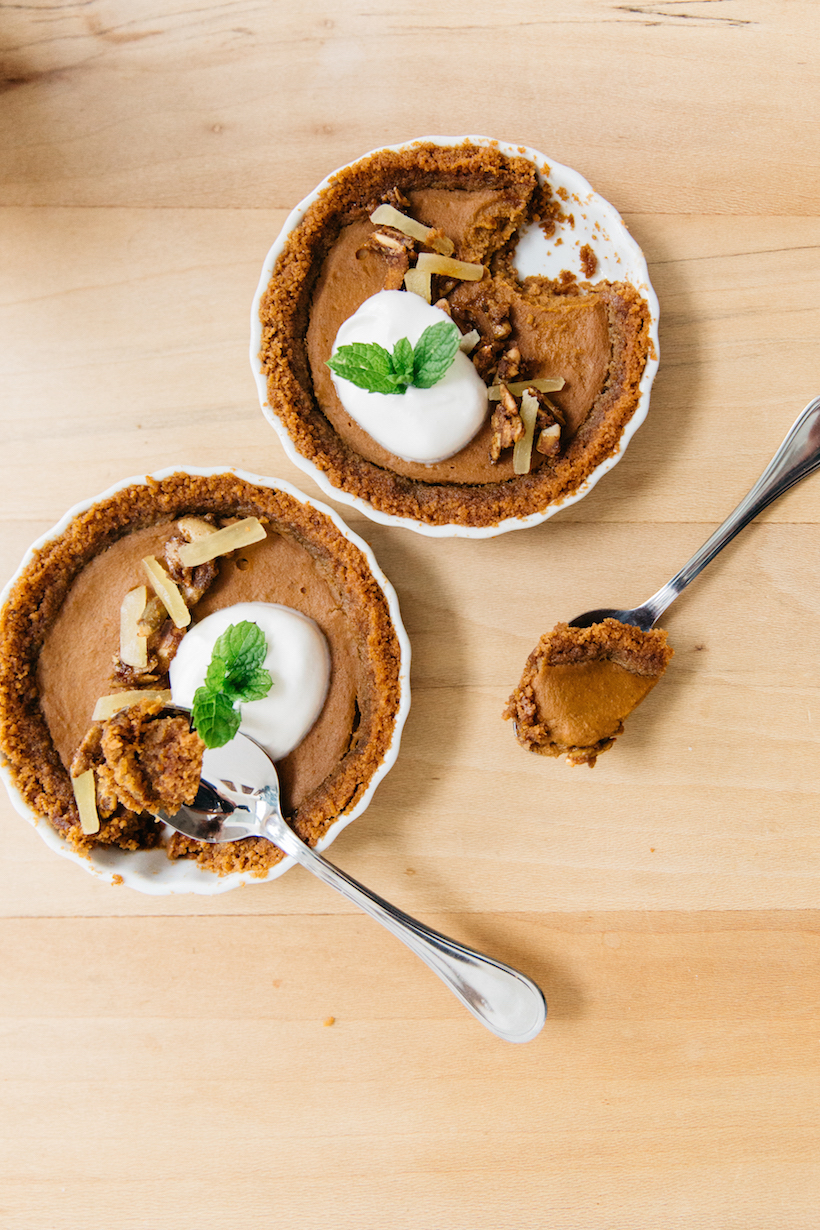 Pumpkin Pie Tartlets
Why We Love It: Mini pumpkin pies? Yes, please. Britt Maren's sweet and oh-so-cute tartlets use Speculoos (aka Biscoff cookies) for a deliciously simple pie dough alternative.
Hero Ingredient: This pumpkin pie filling uses a bit of nutmeg for a warm spiced experience with every bite.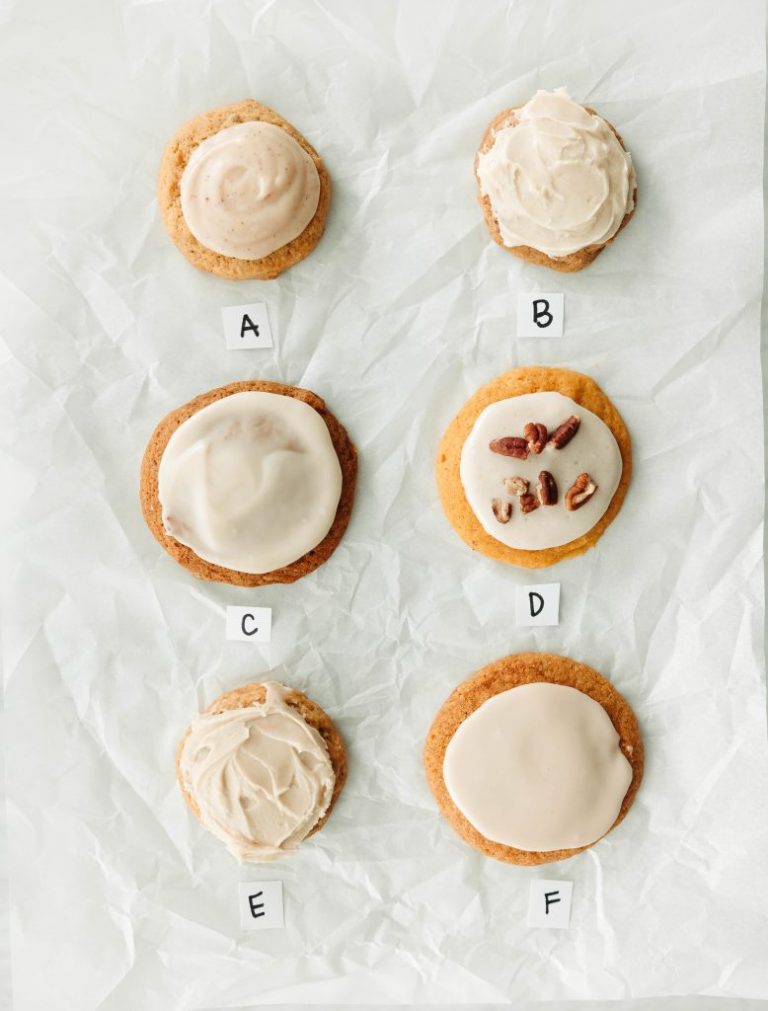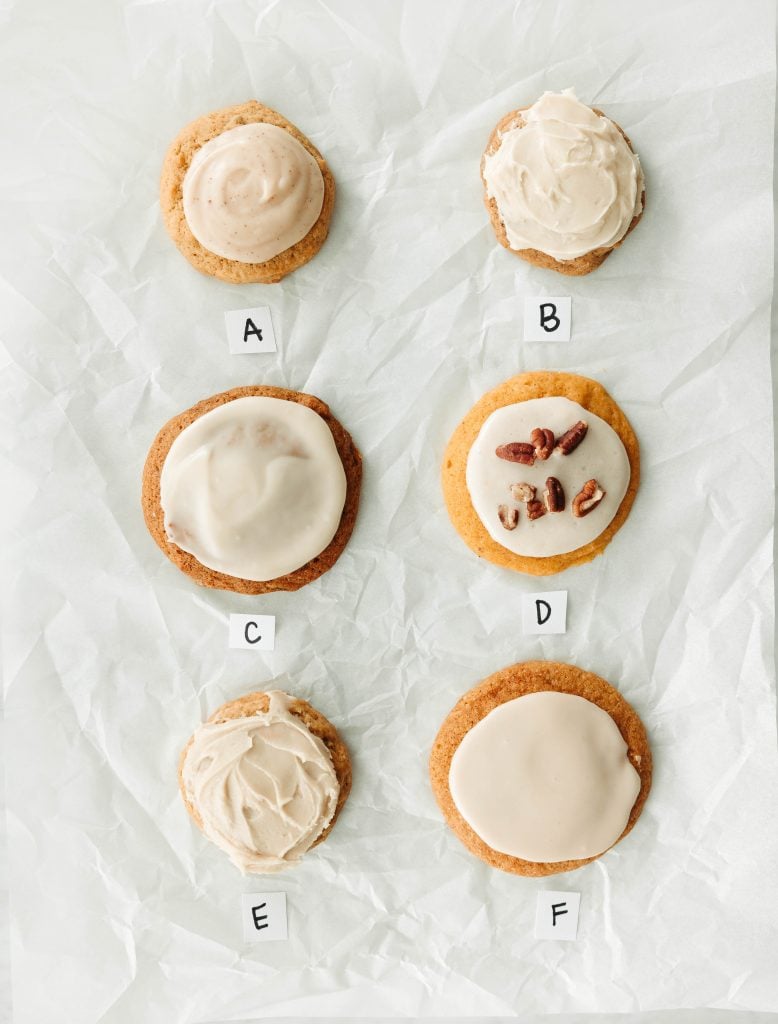 The Best Pumpkin Cookies
Why We Love It: While pumpkin pie is synonymous with the season, we love getting the iconic fall flavor any way we can. Enter: the best pumpkin cookies—ever. The winner had a mildly sweet brown sugar frosting and the best-balanced pumpkin and spice flavor of the bunch.
Hero Ingredient: Using milk instead of cream cheese for the frosting keeps the topping from becoming overly sweet.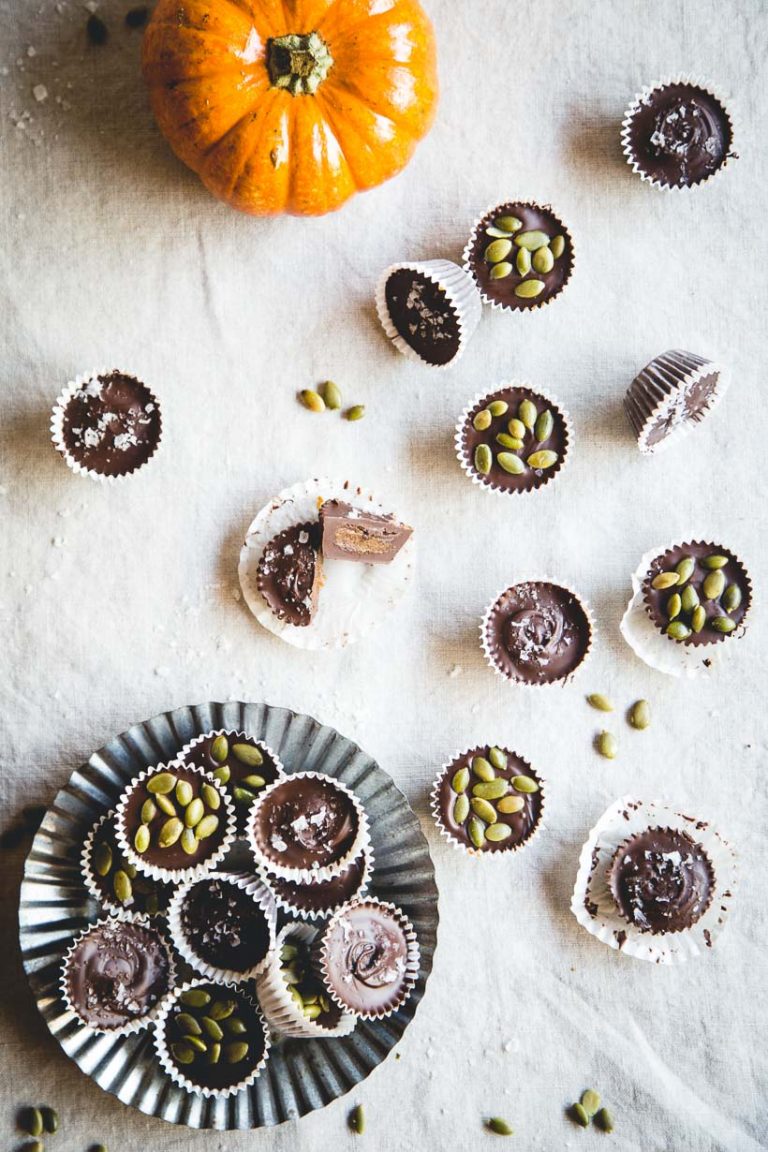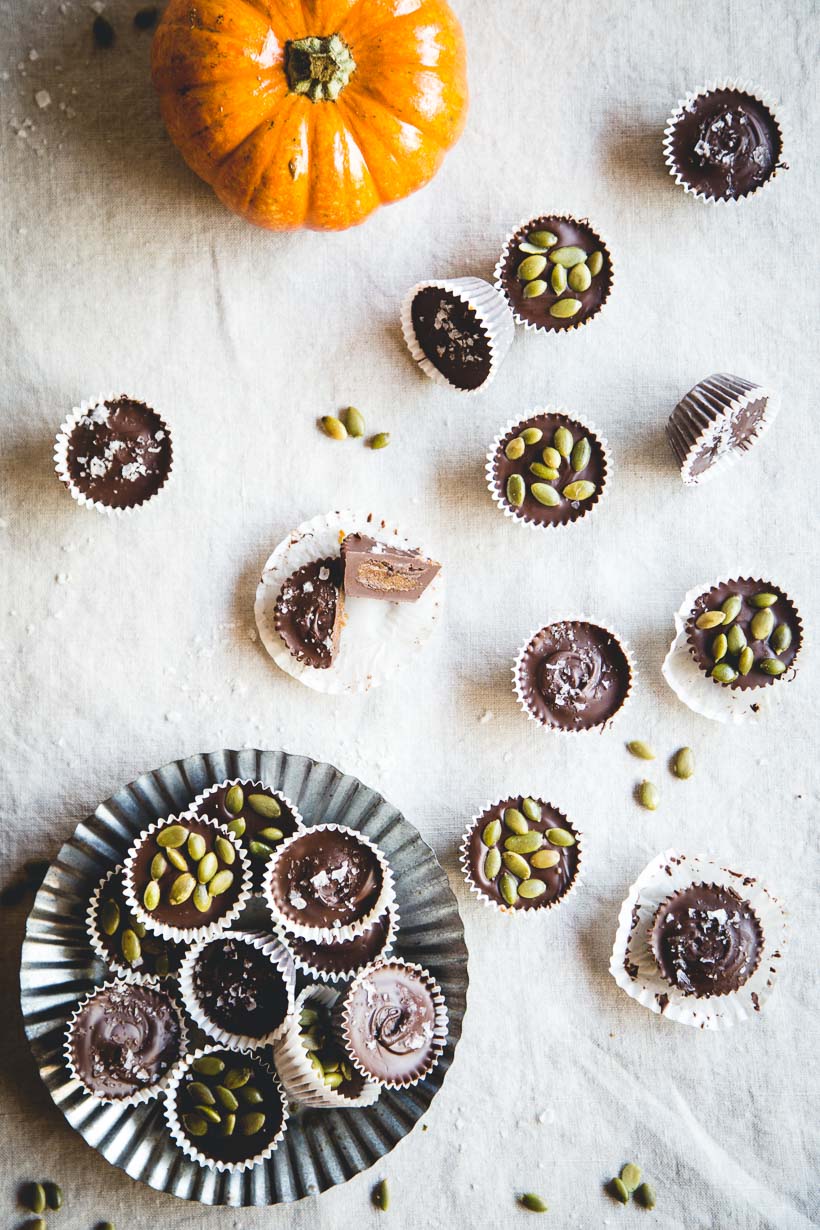 Pumpkin Date Caramel Cups
Why We Love It: When I see a pumpkin dessert like this, I immediately add it to my fall dinner party recipe list. These will complete your Thanksgiving dessert table with their perfect size and delicious pepita crunch.
Hero Ingredient: Medjool dates are a must.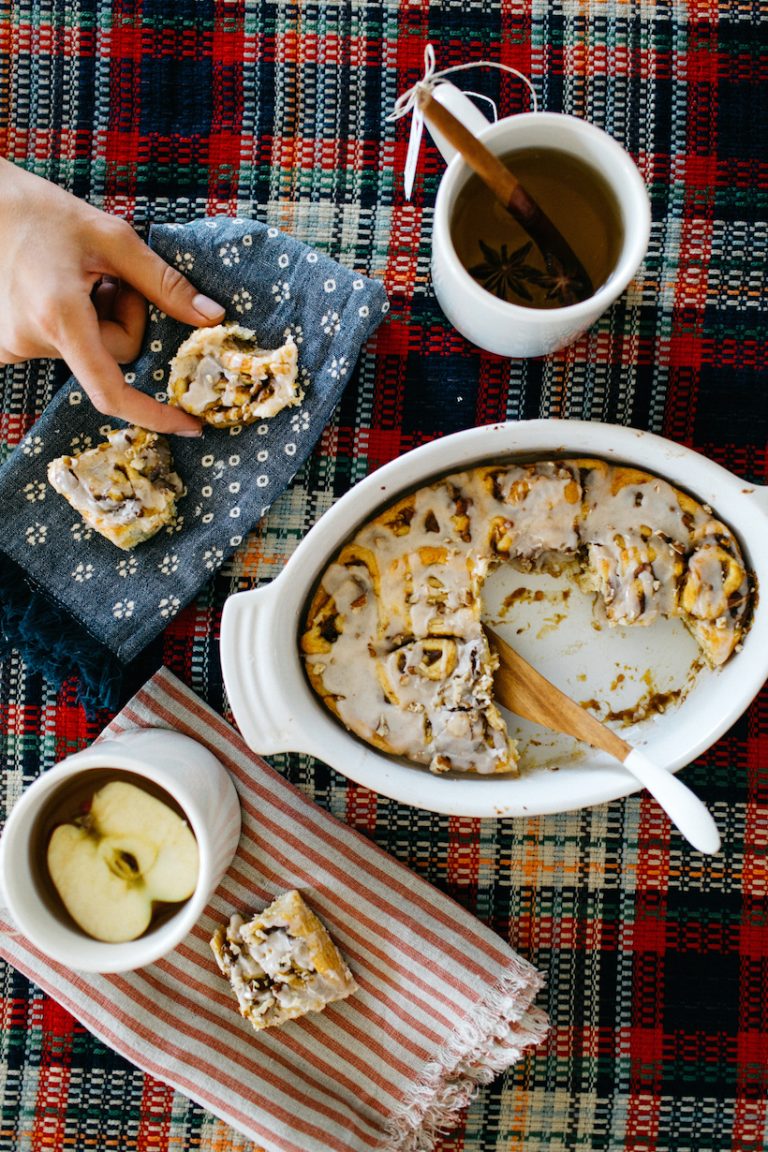 Pumpkin Spice Cinnamon Rolls
Why We Love It: When fall rolls around, all I want to do is bake (if you can't already tell). Cinnamon rolls are always a fan favorite in my family, and adding in a bit of pumpkin pie spice brings them to a whole new level.
Hero Ingredient: Make sure to include maple syrup to complete your spiced maple icing.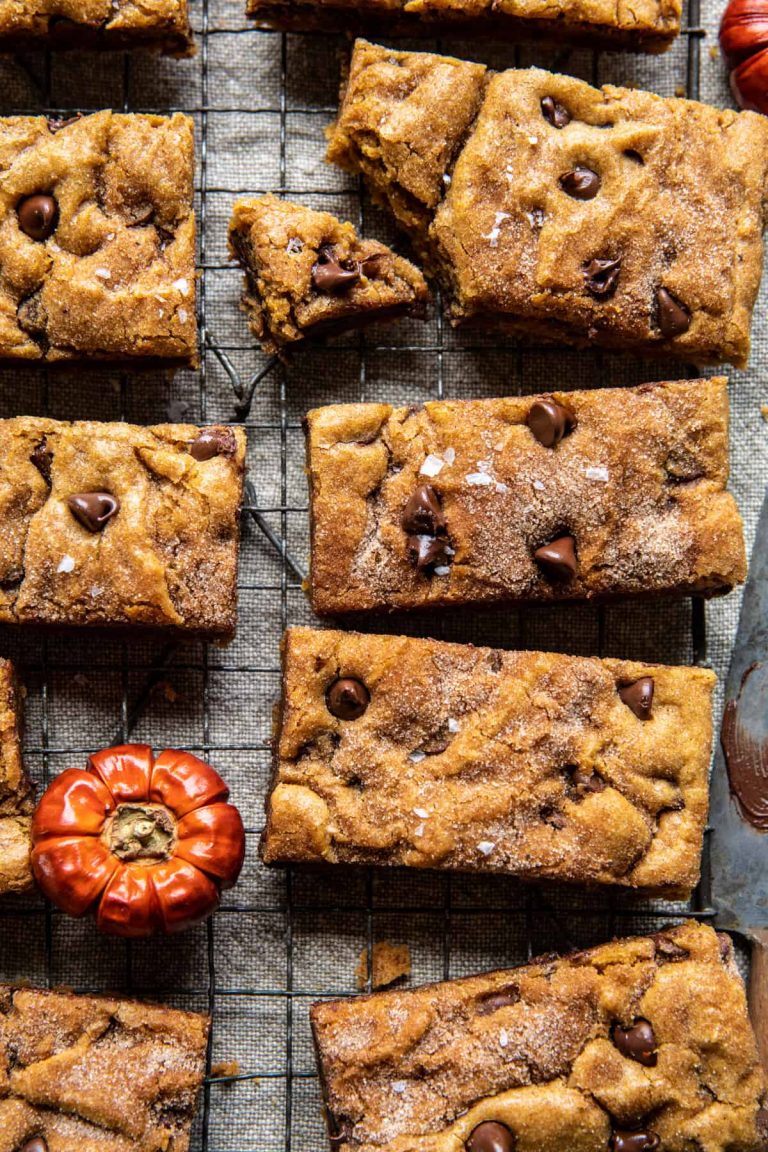 Pumpkin Butter Chocolate Chip Blondies from Half Baked Harvest
Why We Love It: If you've ever had pumpkin chocolate chip cookies, you know that they're highly addictive. I'm personally a lover of blondies over cookies due to their dense and chewy texture, and this recipe is the perfect fall twist.
Hero Ingredient: Pumpkin butter might become your new pantry staple.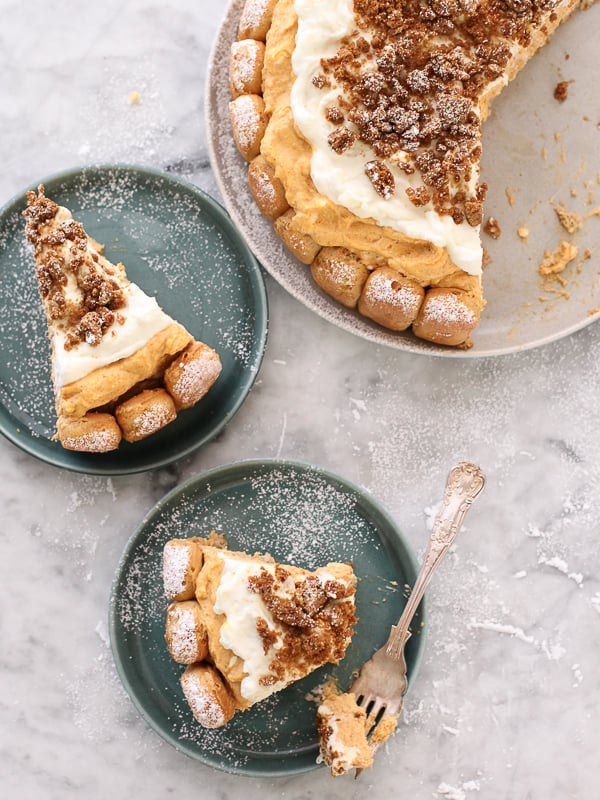 Pumpkin Tiramisu from Foodie Crush
Why We Love It: This pumpkin tiramisu will make sure your canned pumpkin doesn't go to waste this fall. Pumpkin liqueur and freshly brewed coffee are complemented by delicious fall spices for a classy and irresistible dessert.
Hero Ingredient: There's just something about mascarpone cheese and pumpkin.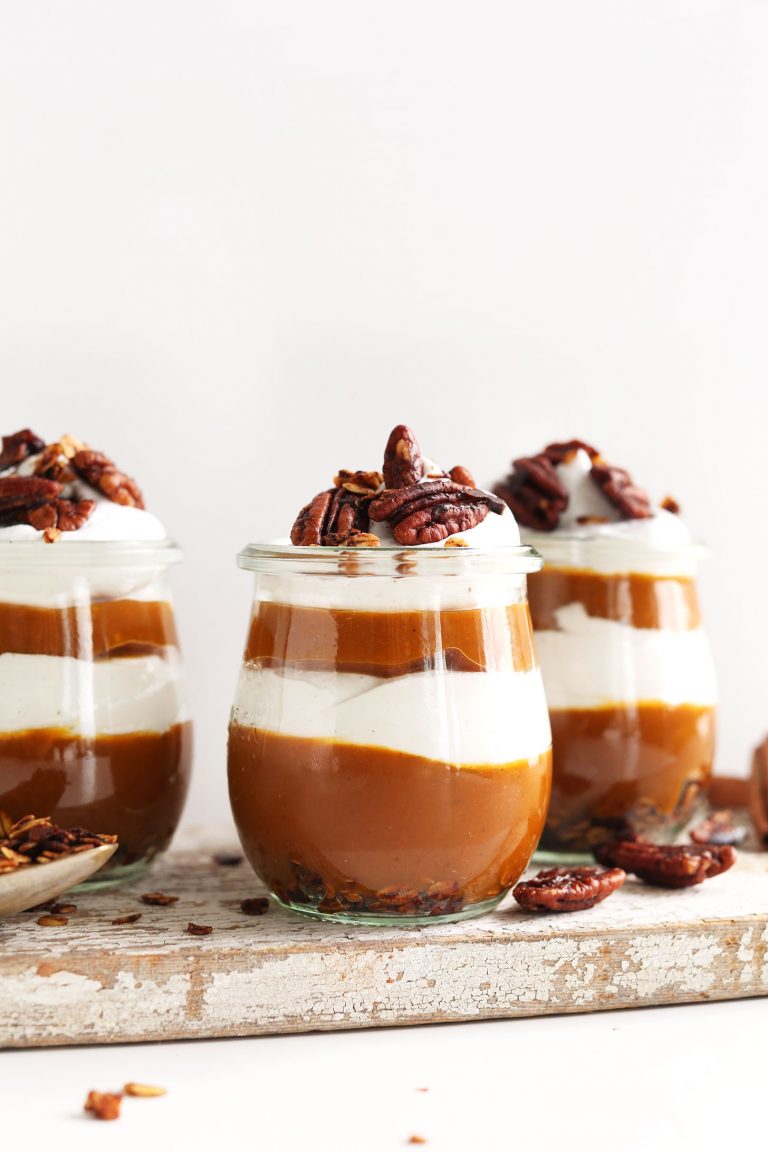 Pumpkin Pie Parfaits from Minimalist Baker
Why We Love It: Single-serve desserts just look stunning on display at a dinner party or gathering. Who needs crust when you have layers of coconut whipped cream and pumpkin butter?
Hero Ingredient: Candied pecans and fall are the ultimate pairing.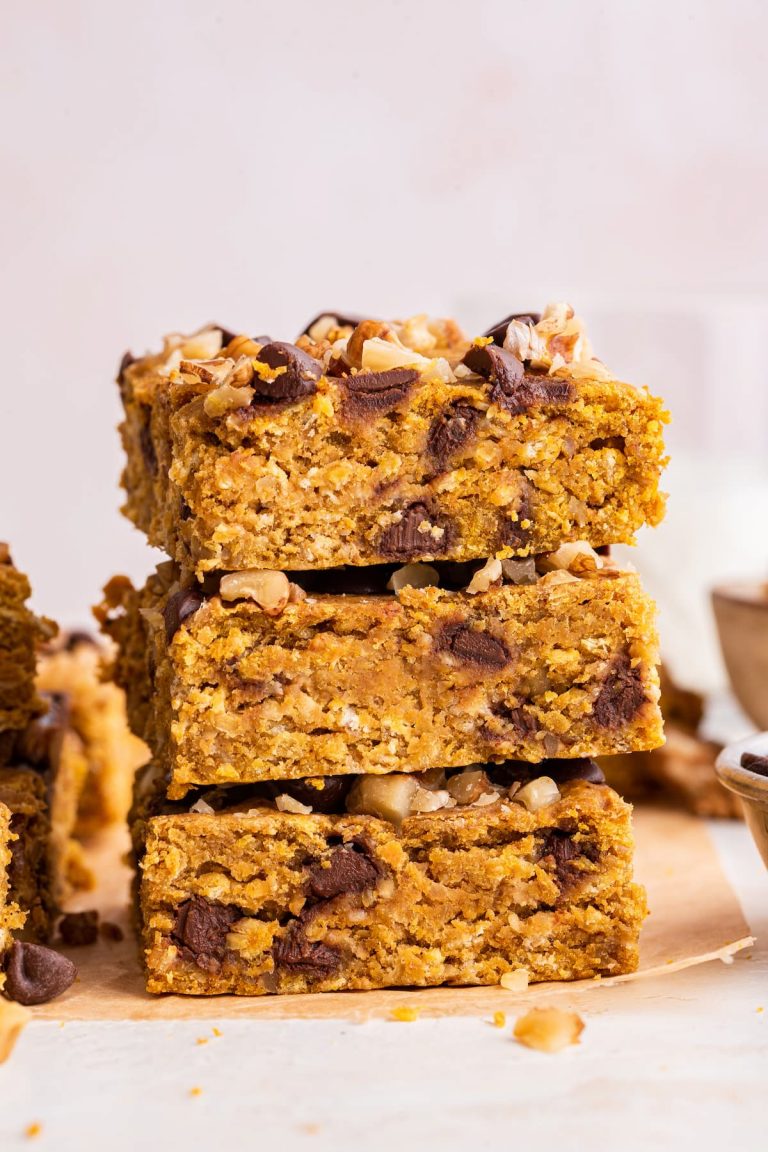 Pumpkin Oatmeal Bars from Eating Bird Food
Why We Love It: Highly addicting and healthy, these pumpkin oatmeal bars should be a staple on your fall dessert menu. Throw all the prepped ingredients together in one bowl and save for your mid-day snack!
Hero Ingredient: Quick oats are key to a speedy and healthy recipe.