It's not easy to find skincare products that strike the right balance between high-quality, effective, and powerful ingredients that are also safe, cruelty-free, and sustainably packaged. In fact, it can often feel like you have no choice but to make compromises. (And frankly, that never feels good.) So, when I first started hearing raves about Paula's Choice, I was a bit skeptical. But it quickly became clear that I needed to try the products myself. So, I set out to conduct my own—honest and unfiltered—Paula's Choice review.
The Hype Behind Paula's Choice
I've tested what's felt like every single skincare brand under the sun. But somehow, I've only recently come to know (and love) Paula's Choice. The brand prioritizes skin health, safety, and science above all else, and that commitment to using only the best ingredients shows in the quality of the products. They are constantly evaluating new data and research around skincare and ingredients, and are transparent about the exact studies they've used to guide their formulation. Unfortunately, this isn't common in the murky world of beauty standards where there is generally little to no regulation.
I was most surprised to see how reasonable the prices are. It is not uncommon to see products with similar formulations and ingredient percentages listed at double or even triple the price. That alone makes this brand worthy of investigation!
To get to the bottom of it all, I checked out some of the best Paula's Choice products to see how they stack up against some of my all-time faves. And for the most part, they did not disappoint. Powerful active ingredients are mixed with gentle, nourishing antioxidants and extracts so that your skin gets all the benefits without any irritation. What more could we possibly want?
Our Honest and Unfiltered Paula's Choice Review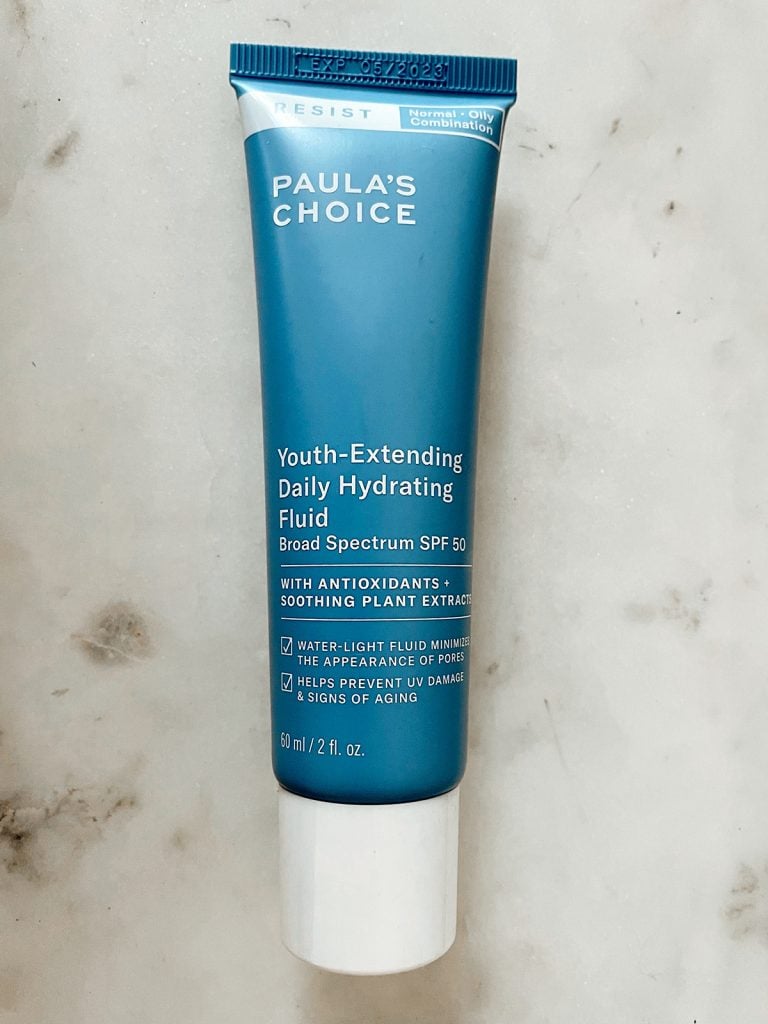 I am extremely picky about sunscreens. I'm oddly sensitive to them, and more often than not, my skin breaks out when I try to switch to a new one. (Even the kinds that are supposedly non-comedegenic.) Luckily, my skin had zero issues with this lightweight sunscreen. True to its name, it has a fluid-like consistency that gives the skin a nice glow without feeling too oily or heavy.
However, if you prefer sunscreen with a matte finish, then this likely isn't the one for you. It didn't leave a white cast on my skin, which is very important, and my makeup went on smoothly over it. I love that it is SPF 50, as most lightweight daily sunscreens rarely go above an SPF 40. It provides plenty of sun protection while also leaving skin hydrated. It's definitely going to stay in my daily routine.
What we like: Lightweight texture gives skin a dewy, healthy glow—minus the white cast.
Key ingredients: Green tea and oat extracts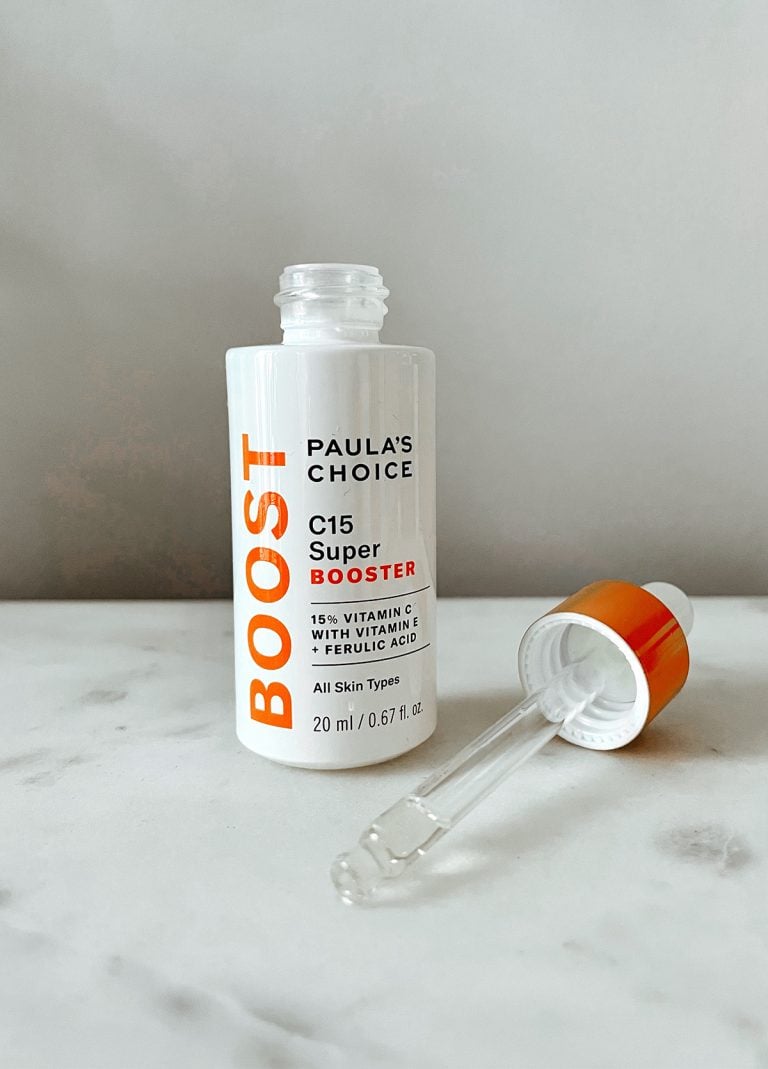 You can only imagine my excitement when I saw that this high-strength 15% pure vitamin C serum is stabilized with vitamin E and ferulic acid, both of which are known to increase the effectiveness of vitamin C. Because I use a lot of active ingredients in my daily routine like retinol, I've experienced irritation when I've brought vitamin C into the mix. I was pleased to see that while I did feel a slight tingle the first few times I applied it, I had no other reactions.
This serum is extremely lightweight with a really nice, smooth glide and quickly absorbed into the skin. I did wait a minute or so before applying other skincare products on top of it to avoid pilling. It's effective without being too harsh on the skin, holds up against significantly more expensive vitamin C serums, and has become a mainstay in my routine.
What we like: High-concentrated vitamin C serum brightens skin without irritation.
Key ingredients: Ferulic acid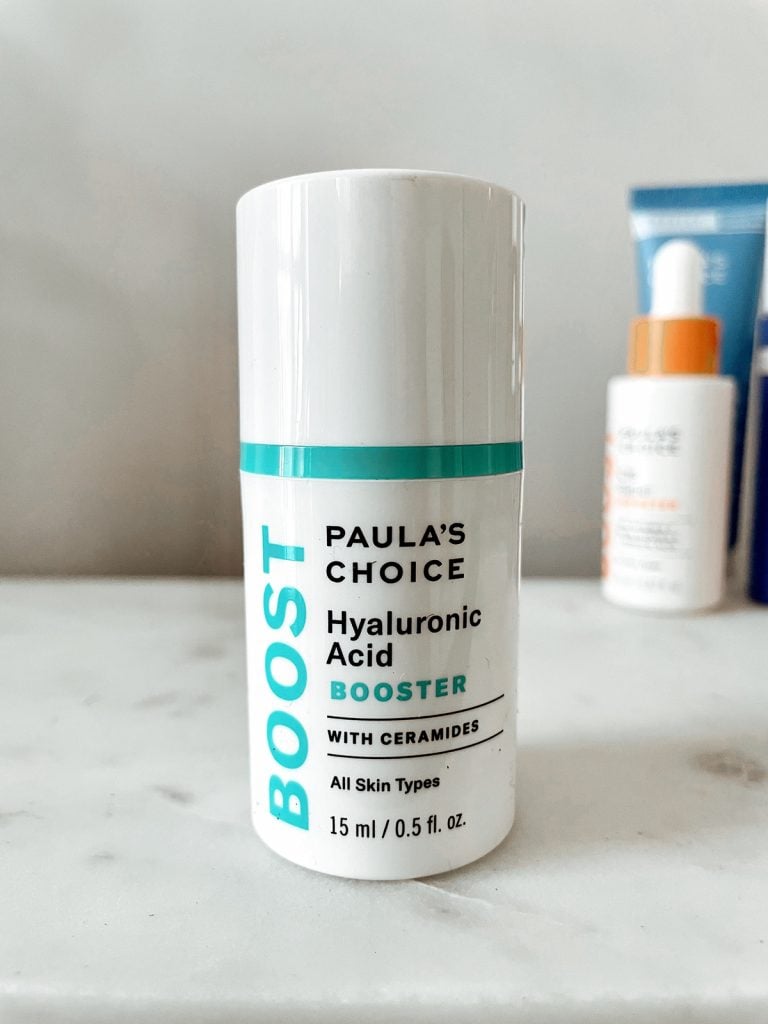 Yet again, it's time for me to eat my words. I've long avoided hyaluronic acid serums because they tend to clog my pores, despite the very obvious benefits. (Powerful, long-lasting hydration.) I was tempted by the addition of ceramides which restore the skin's natural moisture barrier, and am very glad I stuck with it despite my initial skepticism. It didn't cause any congestion, gives a boost of hydration, and makes my skin feel incredibly soft, plump, and smooth. It's a little thicker than the vitamin C serum, but not by much. I love how my skin looks and feels, and much like the other serum, it's also staying in my routine!
What we like: Boosted hydration and softness without the pore-clogging side effects.
Key ingredients: Ceramides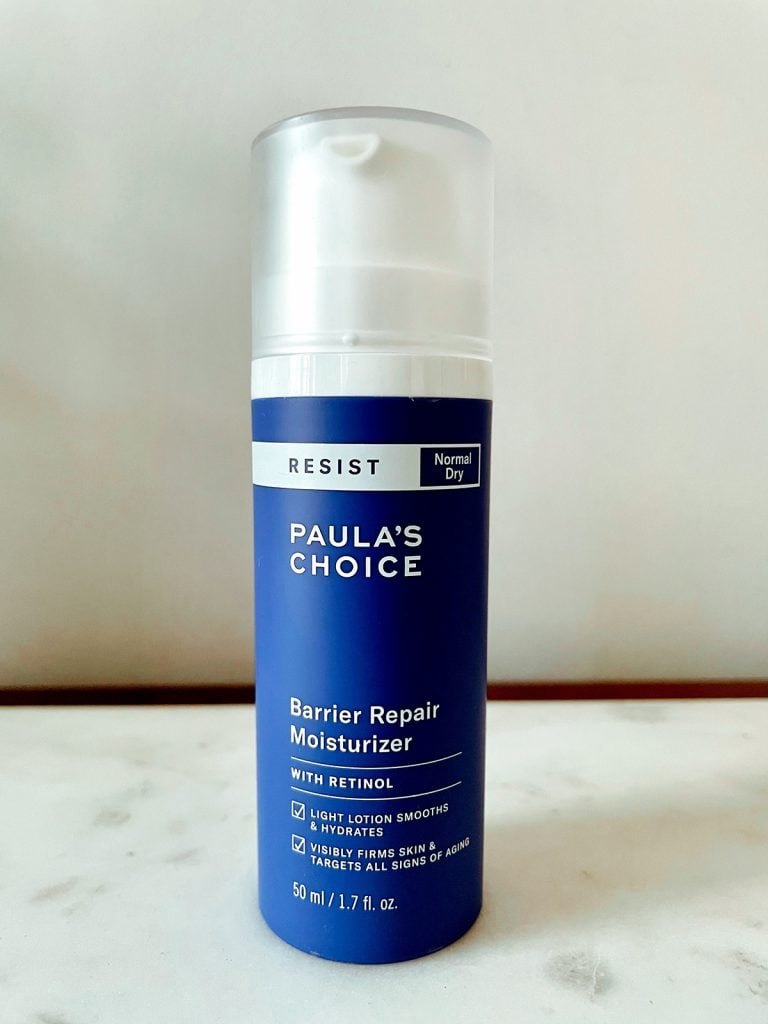 By some miracle, this retinol doesn't give off the slightly rancid smell that many retinol products have. It's very lightweight but feels hydrating, which is important since retinol can be drying. I have only ever used straight prescription retinol from the dermatologist, so I was curious to see if a moisturizer with retinol would feel equally effective. It has .01% retinol, and is clinically proven to reduce wrinkles and fine lines. This formulation works in conjunction with green tea and licorice root extracts that soothe the skin and improve redness, and ceramides, which plumps and nourishes the skin.
I found the moisturizing component to be really lovely. However, since my skin has been blasted by just about every acid under the sun including prescription-strength retinol, it probably won't replace the one I currently use. That said, if you are new to retinol then you should absolutely give this one a shot.
What we like: The perfect introductory retinol for those just dipping their toes. Combined with nourishing ingredients, the percentage of actives will improve skin without any adverse reaction.
Key ingredients: Retinol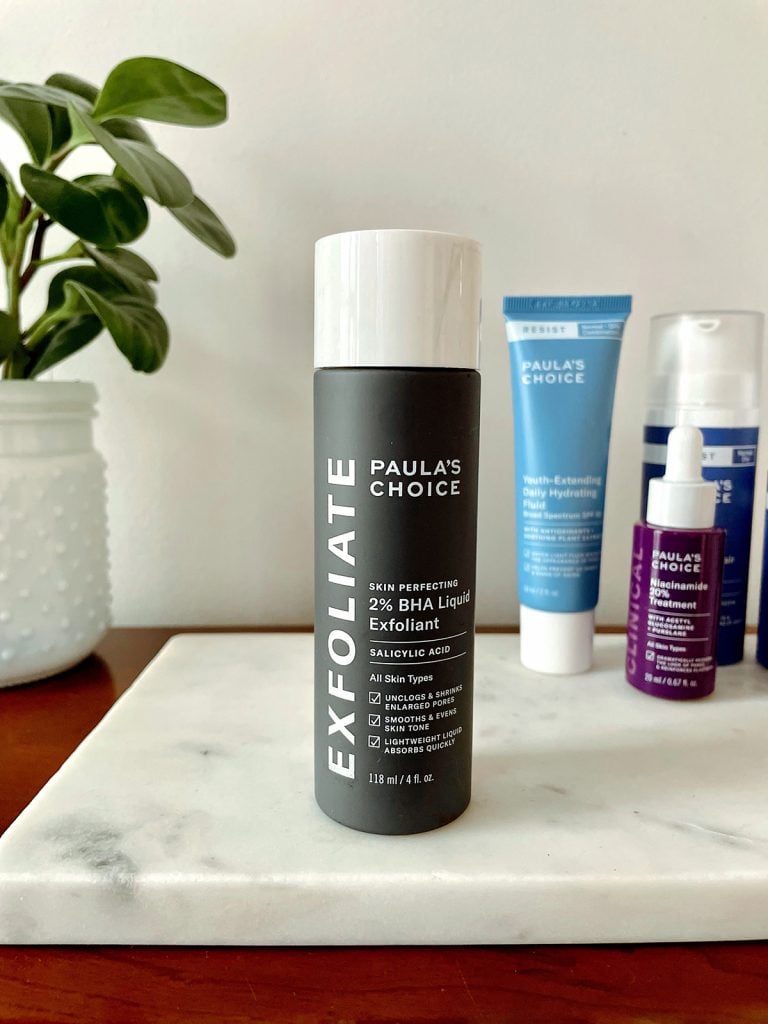 Out of all the products, I was the wariest about trying this liquid exfoliant as I've had interesting reactions to BHA's in the past. I was shocked at the lack of a strong chemical smell which helped to put my mind at ease. I definitely felt a strong tingle upon first application, but other than a touch of redness in the initial minutes afterward there were no other intense effects. The liquid has a nice texture and slip that doesn't feel heavy—similar to a toner but slightly thicker.
Given that this is a daily leave-on exfoliant with extremely powerful ingredients, it's quite effective. But since I use so many active ingredients, after a while I did notice a bit of irritation. This is definitely the kind of thing that those with a very heavy skincare routine may want to consider alternating or using a few times a week. That said, it definitely made my skin feel smooth and baby soft. I'm going to keep it around for when my skin needs a little something extra to help slough off the dead skin cells.
What we like: A hard-working exfoliant that gives you your softest skin—without doing any damage.
Key ingredients: Salicylic acid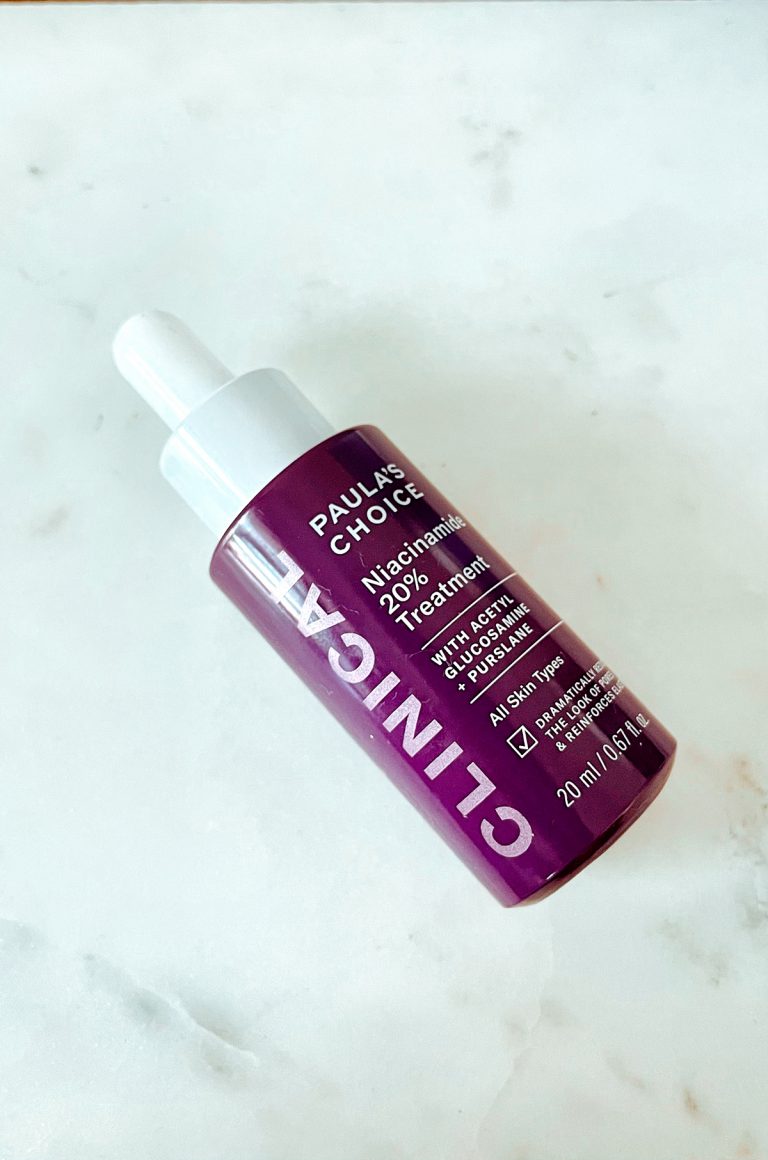 This serum isn't too oily but gives a lovely hint of glow with the consistency of a thicker serum. I did notice a slight tingle when used in combination with other serums that have active ingredients. It has vitamin C in it as well, so if you don't already have that in your routine then this is a great way to incorporate it. It made my skin feel super soft and refined, but after a few days caused some congestion. If you struggle with the look of pores and skin elasticity, then it is definitely worth a shot. Since that is not really a big skin concern of mine, I don't feel like I'm missing out much if I skip it.
What we like: A lightweight serum that blends vitamin C with green tea to brighten skill while keeping it protected from UV light and pollution.
Key ingredients: Niacinamide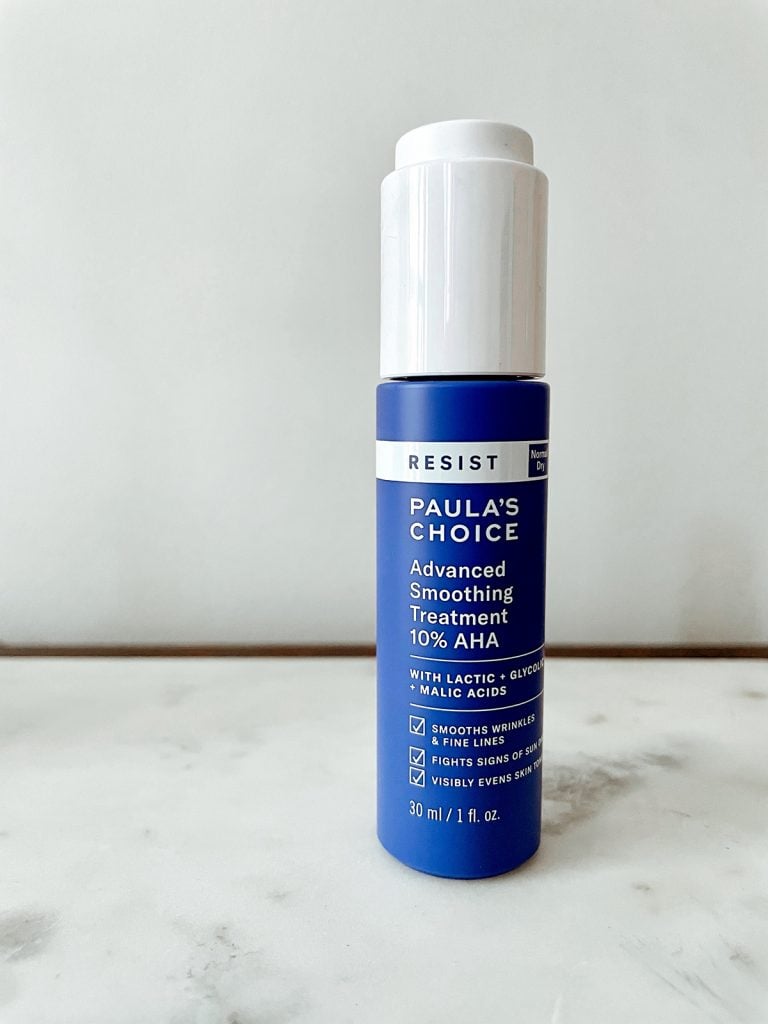 As a lactic acid devotee, I am obsessed with this smoothing treatment. It's the perfect end-of-summer exfoliant to get rid of any scrubby skin that has been damaged from sun and weather exposure. Glycolic, lactic, malic, and tartaric acids, otherwise known as AHAs smooth away visible sun damage while peptides and ceramides hydrate, nourish, and protect skin. You can use this every day, but since I already have lactic acid in my nightly routine, I used this twice a week to give my skin an extra boost of freshness. Each time I used it I woke up with bright and super-soft skin. It is quite strong, so if you are new to AHAs you will want to incorporate it slowly into your skin. And don't forget to give your neck some love as well!
What we like: A smoothing treatment that easily undoes the effects of sun damage for noticeably smoother, fresher skin.
Key ingredients: Green tea
This post was originally published on September 13, 2021, and has since been updated.