Are you on team #snackcake? If you've been here a while, you probably know we're a little obsessed with the concept. From pumpkin snack cakes to the peanut butter banana varietal, I've made my fair share of anytime-of-day cakes over the years. But I can't take credit for its popularity. Cookbook author, baker, and food stylist extraordinaire, Yossy Arefi released a whole book dedicated to snack cakes. (And trust: the book contains countless pages of recipes that surprise, delight, and deliver.) As a long-time follower—and much to the delight of my friends—I've made many of Yossy's recipes for gatherings. But nothing has wowed me quite like the recipe she has for us today: walnut cream cheese coffee cake.
Yossy Arefi Shares Her Recipe for Walnut Cream Cheese Coffee Cake
Snacking Bakes, Yossy's third cookbook, has arrived just in time for the holiday season. This new collection of recipes highlights desserts and sweet treats that are both delicious and incredibly easy to make. Almost every recipe in the book takes under an hour, requires just one bowl, and features simple, ingredients and accessible equipment.
While I already have some favorites from the book (including the marble cake and monster cookies!), this walnut cream cheese coffee cake is my go-to. Think all the best parts of a classic coffee cake, upgraded with extra warmth for the holiday season. Might I be inviting friends over just so I have an excuse to bake this cake? Of course.
Ahead, get all the deets on Yossy's new cookbook—and the walnut cream cheese coffee cake recipe your holiday baking repertoire needs.
How would you describe your cooking and food philosophy? How has it influenced your recipes?
I've lived in a small apartment without a dishwasher for a long time, so I always appreciate quick and easy recipes that use minimal ingredients and minimal equipment. I extend that philosophy to my baking, too, which is why I loved writing Snacking Bakes.
Take this recipe for example. You just need an 8×8 pan, a couple of bowls, and measuring tools. It comes together quickly with no electric equipment in less than an hour!
How did you develop this recipe?
I wanted a delicious coffee cake that had a big bang for your buck. You have to make cake batter and a crumble topping, but the crumble also goes into the center of the cake along with cream cheese for a great buttery crunch that makes it a little more special than your average coffee cake.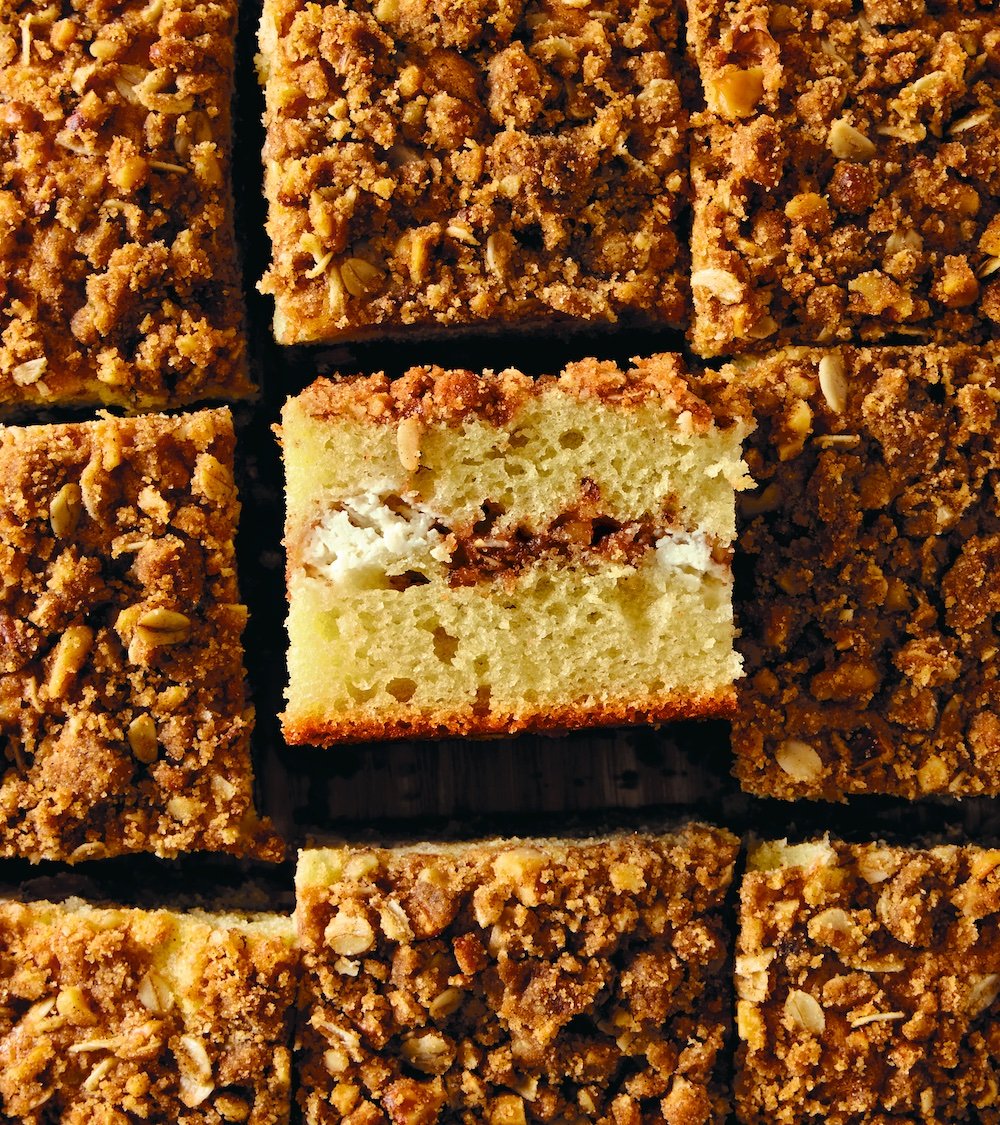 What makes this recipe your go-to for the holidays?
This is a super easy, low-effort recipe with a ton of warm, toasty, and creamy flavors.
What are your must-have kitchen tools in the kitchen?
All of the cake and bar recipes [in this cookbook] can be made in an 8×8-inch pan. I love the ones by USA Pan. My other must-have kitchen tools are:
a scale for measuring ingredients
a sturdy whisk
a flexible spatula
half-sheet pans
knives
a small offset spatula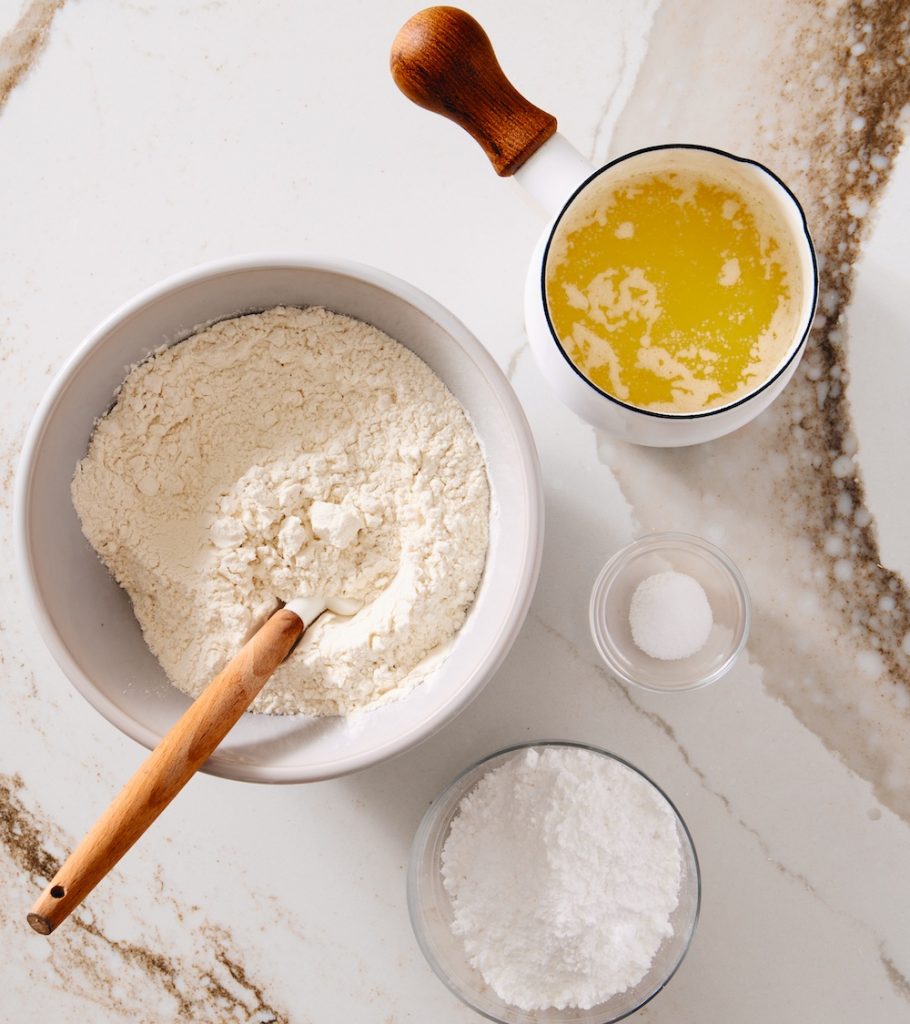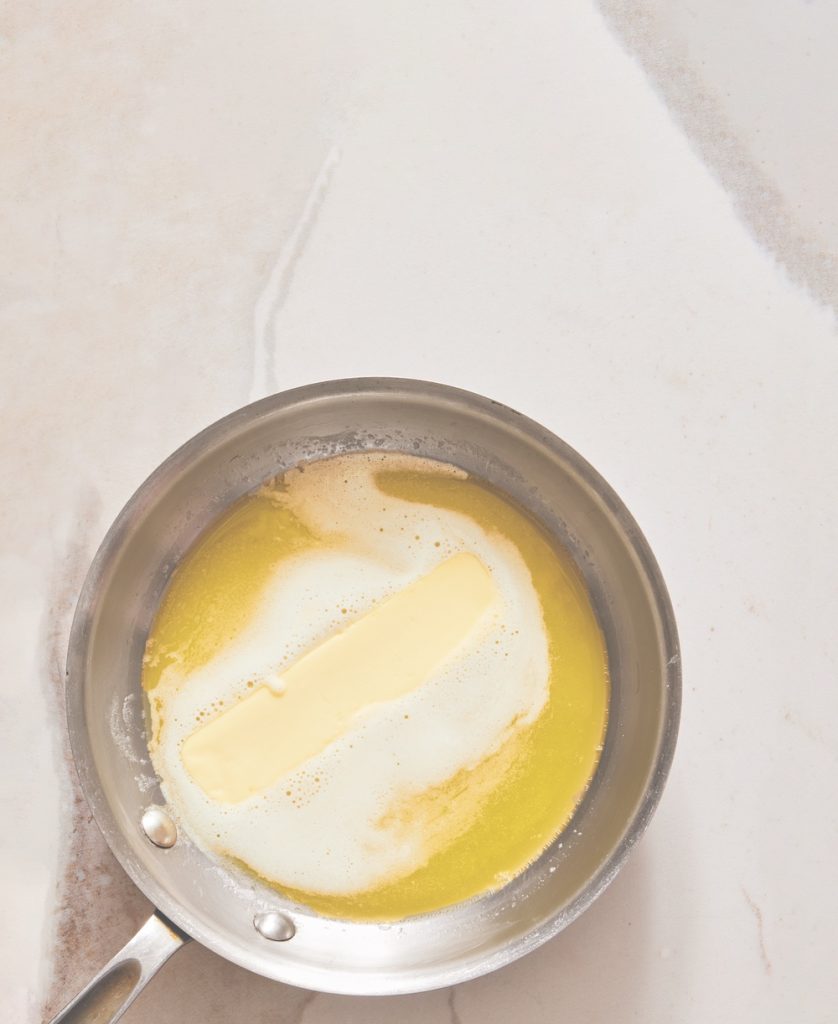 What ingredients make this recipe special? 
Cream cheese, toasted walnuts, cinnamon, and the perfect amount of butter.
Can you make any ingredient swaps?
You could easily sub in a gluten-free flour blend for the all-purpose and whatever nuts or spices you like for the walnuts and cinnamon.
What is a cooking hack should all know about? 
I like to really maximize the effort I put into my cooking and baking. Even though this recipe has two components, the crumb topping is used twice to give this cake lots of interesting flavor and texture.
What advice do you have for beginner bakers?
Don't be afraid to make mistakes! You learn a lot by just trying things and seeing what you like. Start with simple recipes, like the ones in Snacking Bakes, and work your way up to more elaborate and time-consuming bakes.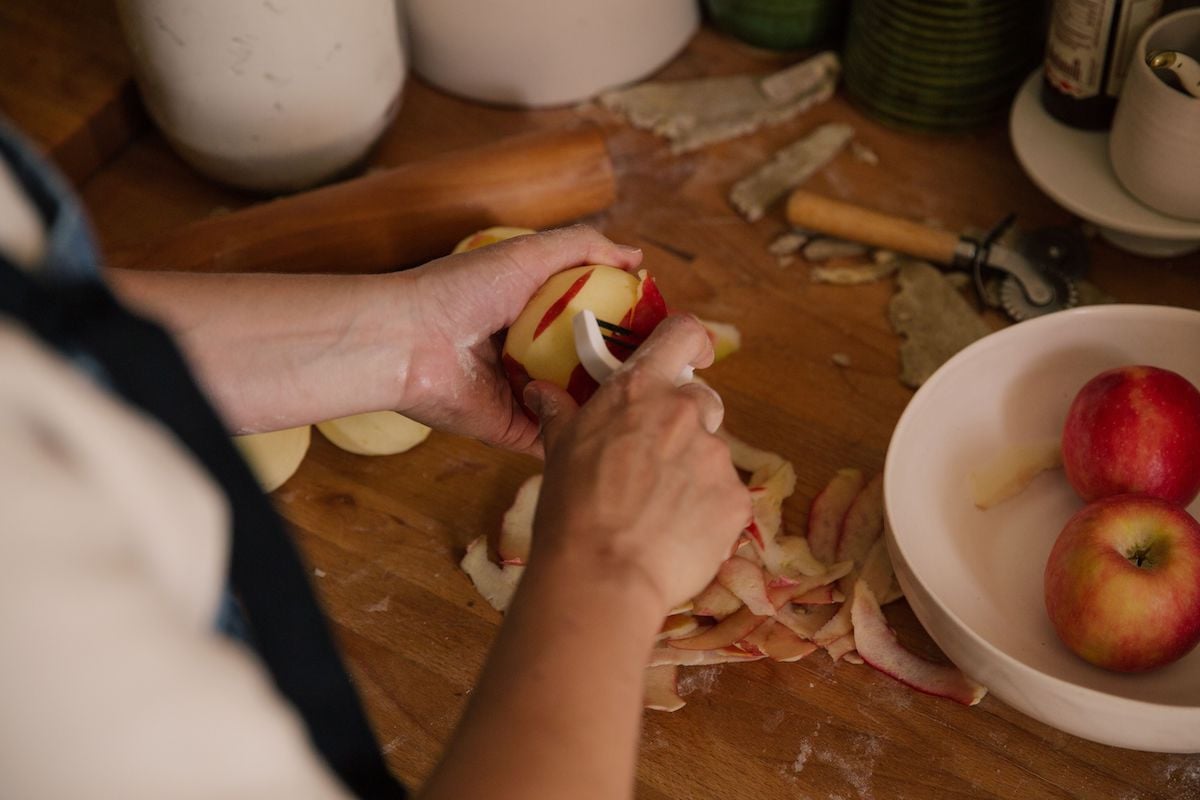 What is the best part of creating recipes to share for people to bring into their own homes?
It is such an honor for people to make my recipes and for me to be part of their lives and celebrations in a small way. I love getting tagged in everyday baking posts just as much as birthday and holiday posts.
What other recipes from Snacking Bakes shoulder readers make first? 
Oooh so many! The monster cookies, blondies, mazurkas, brown butter marble cake—I could go on…
Follow Yossy online at apt2bbakingco.com and on Instagram at @yossyarefi.
"Snacking Bakes" Copyright © 2023 by Yasameen Arefi-Afshar. Published by Clarkson Potter, an imprint of Crown Publishing  Group, a division of Penguin Random House LLC, New York."
Print
Description
This extra-cozy coffee cake has a secret. Along with the crisp and crunchy crumble topping, there is a layer of brown sugary goodness and rich cream cheese running through the center. Enjoy this cake warm just as it comes out of the oven, or bake it in the evening and reward yourself with a very tasty breakfast.
---
Walnut Cinnamon Crumble
1/2 cup

(100g) packed light brown sugar

1/2

cup

(64g) all-purpose flour

1/2

cup

(60g) chopped toasted walnuts

1/4

cup

(25g) old-fashioned rolled oats

2 teaspoons

ground cinnamon
Pinch of salt

4 tablespoons

(

56g

) unsalted butter, melted
Sour Cream Coffee Cake
3/4 cup

(150g) granulated sugar

2

large eggs

3/4

cup

(173g) sour cream

8 tablespoons

(

113g

)
Unsalted butter, melted

1/2 teaspoon

fine sea salt

1 1/2 teaspoons

baking powder

1/2 teaspoon

baking soda

1 1/2

cups

(190g) all-purpose flour

2

ounces

(57g) cold cream cheese
---
Position a rack in the center of the oven and preheat to 350 F. Coat an 8 × 8- 8-inch baking pan with cooking spray or brush with butter. Line the pan with a strip of parchment paper that hangs over two of the edges.

Make the crumble: In a medium bowl, combine the brown sugar, flour, walnuts, oats, cinnamon, and salt and stir to combine. Add the melted butter and stir until combined. The mixture will be sandy.
Make the cake:

In a large bowl, whisk the granulated sugar and eggs until pale and foamy, about 1 minute. Add the sour cream, butter, and salt and whisk until smooth and emulsified.

Whisk in the baking powder and baking soda. Fold in the all-purpose flour with a spatula and mix to combine.
Spoon half of the batter into the prepared pan and smooth the top. Use your fingers to break the cream cheese into teaspoon-size pieces and scatter them over the top of the batter. Sprinkle half of the walnut crumble on top. Spoon the rest of the batter over the crumble and use an offset spatula or spoon to gently smooth the batter. Sprinkle the remaining walnut crumble on top.
Bake the cake until puffed and golden and a tester inserted into the center comes out clean, 35-45 minutes.
Let the cake cool in the pan on a rack, then use the parchment paper to lift the cake out and onto the rack to cool completely. Store loosely covered at room temperature for up to 2 days or a few days longer in the fridge.