I like to think of September as a soft start to fall. When the first of the month hits, our cravings orient toward all things cozy: blankets, socks, warm drinks, and activities to help us make the most of the transition indoors. But October? She's a full-on embrace of all that's perfect about the season. The temps have officially cooled and we're no longer drinking our PSLs iced—everything is about being as warm and as comfy as possible. So when it comes to things to do in October, buckle up. We have plenty of fall fun in store.
You can bet that pumpkins are in abundance—both throughout our homes and in everything we bake—and we're all getting prepped for the spooky season to come. With the crisp mornings and vibrant leaves, we're enjoying all that nature has to offer. But with school in full swing and the holidays right around the corner, October tends to fly by all too quickly. That's why, with this list of things to do in October, our intention is to help you slow down, while still making the most of all the excitement and energy this month brings.
Featured image by Michelle Nash.
40 Things to Do in October
This year, we want to slow down and relish in this month's small joys without letting the season slip by. Ahead, we're sharing our favorite things to do in October to help you live this month to the fullest. Grab your favorite sweater and a mug of something warm—things are about to get cozy.
1. Surprise a neighbor with some baked goods. Sweet treats are one of our favorite ways to let loved ones know we're thinking of them. These pumpkin spice cookies are the ideal seasonal snack. Or, if you want to really treat someone, this pumpkin loaf cake boasts an out-of-this-world cream cheese frosting. And it couldn't be easier.
2. Visit your local farmer's market and cook a seasonal dinner. Is there anything better than letting seasonal produce guide your way in the kitchen? Read up on everything that's in season this fall and make a weekend morning out of shopping for all the fresh finds. When it's time to cook, any one of these fall pasta recipes makes for the ultimate comfort meal. We also love this whole-roasted chicken. To make it seasonal, swap out the cherry tomatoes for diced sweet potatoes.
3. Start a book club with your friends. Being cozy doesn't have to be a solitary activity! Gather your girlfriends, make a fall grazing board, and start plowing through the most anticipated books this fall.
4. Host a chili cook-off. This sweet potato and black bean chili is vegetarian-friendly and always our go-to. Invite friends to come over with their favorite chili recipe and taste-test to determine the best.
5. Make s'mores at home. No campfire necessary! Follow our tips for making gourmet s'mores in the oven.
6. Treat yourself to a cozy fall candle. Is there a better season for candles? We think not. Browse our favorite fall candles—from cedar and sandalwood to, of course, the perfect pumpkin-spiced jar.
7. Do a fall skin reset. Prep your skin for the cooler weather ahead. You're nine easy, but luxurious steps away from your best-ever fall skin.
8. Transition your breakfast for fall. Ayurveda tells us to gravitate to grounding and warm dishes when the temps start to drop. I love a bowl of kitchari in the morning for a detoxifying boost or my favorite pumpkin spice oatmeal. And if you can't let go of your smoothie obsession, this pumpkin spice number has your name on it.
9. Go for a fall hike with friends. While I love hiking in the summertime, there's nothing better than putting on a few light layers and venturing out with friends to look at all the pretty fall leaves. Pick a weekend morning to hit the trail early, and convene at the end for a few fall treats.
10. Go apple picking and whip up a batch of apple cider. Is there anything more fall than going apple picking? Depending on where you live, you'll want to prioritize this at the start of the month, as apple season usually falls between mid-September and early October. Once you have all your apples gathered, whip up some homemade apple cider in the slow cooker or on the stovetop. Your entire house will smell amazing.
11. Deck out your front porch with fall decor. Clearly, we're fans of piling on the pumpkins when it comes to upping our curb appeal this time of year. But you can add large outdoor hurricane lanterns to round out the seasonal moment.
12. Spend a weekend away at a cabin in the woods. It's the most magical way to soak up the fall foliage. Find a cabin on Airbnb or book through sites like Getaway, where you can find tiny cabins just a few hours' drive from most cities in the country.
13. Switch up your phone and computer backgrounds. Browse Pinterest for a background that resonates and reminds you of all you want to cultivate this season. Or, create a vision board on Canva to represent your goals.
14. Go antique shopping. And support some great small businesses in the process. Make a morning out of getting a fall beverage with friends and walking around town to visit the best antique shops in your area. The best part? You always end up with something unexpected, but absolutely perfect.
15. Train for a 5K. Even if you don't have aspirations of being a marathon runner, you can still get outside and enjoy a faster pace than usual. Train with a friend or your partner and sign up for a local 5K. Apps like Nike Run Club and Couch to 5k are excellent ways to find support throughout the journey.
16. Make the best pumpkin bread ever. We found the winner.
17. Cozy up your house with some new fall throws. Target has plenty of faves and we're obsessed with this cotton oversized throw from Pom Pom at home.
18. DIY an incredible Halloween costume. We have all the Halloween costume inspiration you could ever need.
19. Shake up your pumpkin decorating skills. Sure, it's fun to carve pumpkins, but we love adding a creative spin with a little paint, feathers, florals—anything! Try one or more of these no-carve pumpkin decorating ideas.
20. Have a fall movie marathon. From the classics to comedy and everything in between, these are the best movies to stream this fall.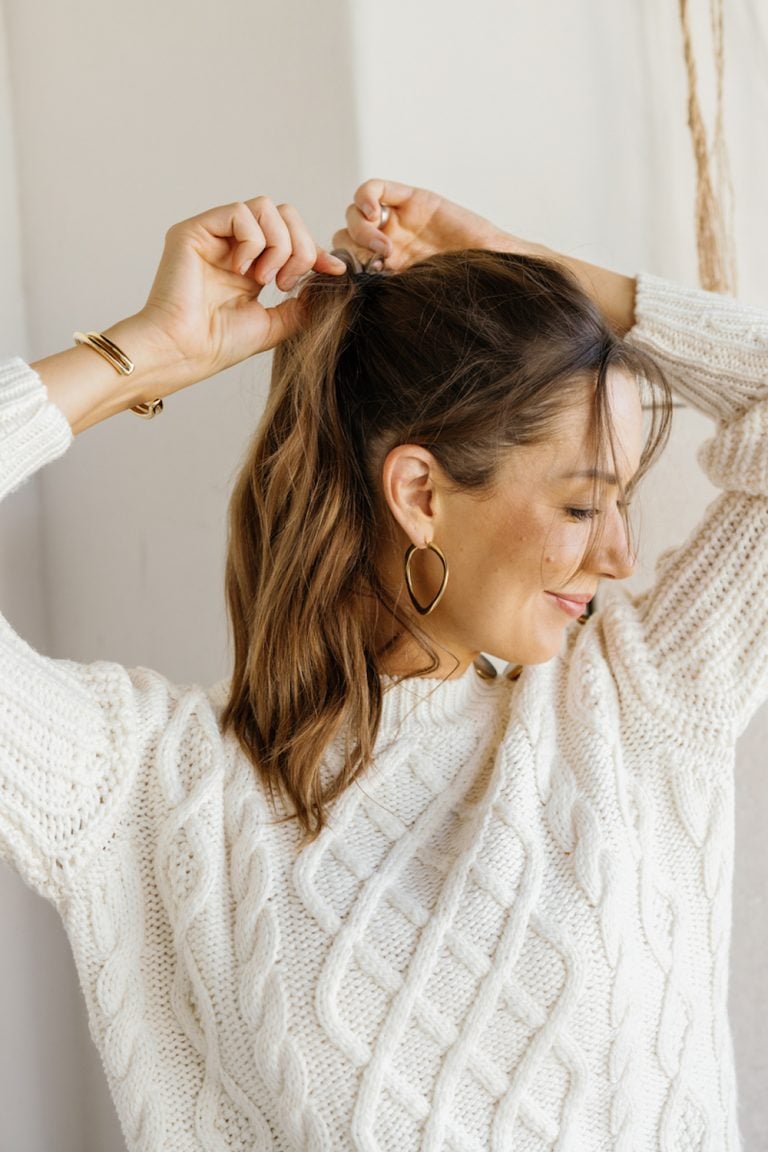 21. Invest in a cozy fall wardrobe. When it comes to fall dressing, this season is all about the staples. Sweaters, trench coats, and the perfect boots—our editors share their fall-dressing faves.
22. Plan the perfect fall date. As we've said, 'tis the season for getting cozy. And there's no one we want to do that with more than our S.O. Try one of these cute and cozy fall date ideas to make the most of the season together.
23. Have a fall picnic. PSA: picnic season extends past summer! Put together a moveable feast (we love a good charcuterie board tailored to the season) and pour some hot cocoa or cider into a thermos. Easy and effortless—as all the best meals are.
24. Invite friends over for a bonfire. In addition to a fall picnic, bonfires are one of our favorite ways to gather with friends during the fall. Make it a potluck, supply some warm drinks, and make s'mores together at the end.
25. Decorate your front porch with mums. Alongside pumpkins, mums are the ultimate representation of fall. Gather a few from a nursery or even the supermarket (they're usually lined up out front this time of year), and let them add a nice colorful touch to your outdoor entryway.
26. Tailgate a football game. Be it high school, college, or a professional game, I'm of the opinion that tailgating is the best part of any football showdown. Coordinate dishes with friends, bundle up in sweaters and blankets, and root for the home team!
27. Take up a knitting or crochet project. Besides reading, knitting and crocheting are my favorite fall activities. Pick up some tips on YouTube or purchase a beginner's kit complete with everything you need to teach yourself. Alternatively, local yarn shops almost always offer classes and knitting circles so you can learn from the pros.
28. Visit a winery. Spend a Saturday afternoon winery hopping with friends. It's a perfect way to take in the scenery and get caught up over a couple of glasses.
29. Spend an entire morning reading. While I love reading, it seems that the only time I have for it during the week is before bed. And even then, I make it a few pages in and my eyes begin shutting on themselves. Dedicated a Saturday or Sunday morning entirely to reading. Cozy up on the couch with a blanket and a cup of tea and prepare to get lost in a new read.
30. Make a fall playlist. There are some songs that perfectly evoke the fall. For me, that's anything Gregory Alan Isakov, Andrew Bird, and Fleet Foxes. Pick your favorite fall songs and create a playlist complete with all of them. Press play whenever you want to immediately feel cozy.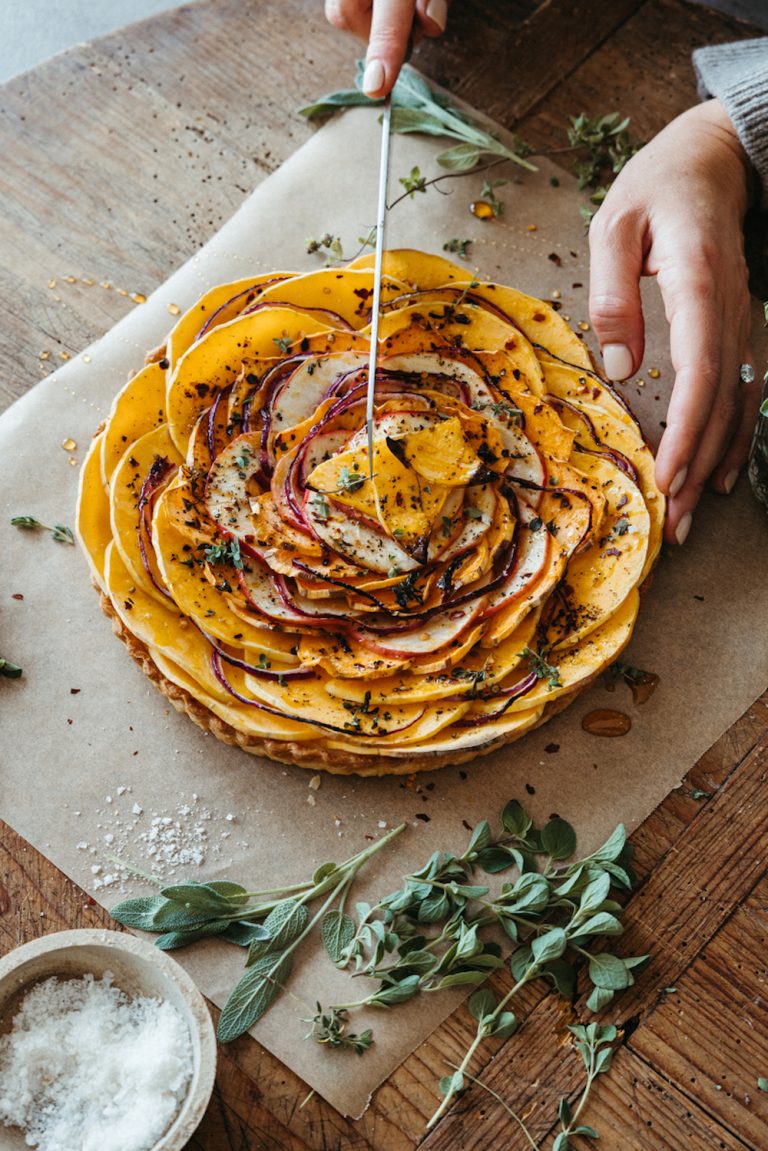 31. Re-watch Gilmore Girls, from start to finish. Gilmore Girls, undeniably, is the perfect fall show. Start from the very beginning and enjoy it season-to-season, all the way through.
32. Find the best apple cider doughnuts in town. More and more, apple cider doughnuts seem to be making their way out of New England and all across the country. Pick up a bag of these delicious doughnuts from your town's market, or if you're lucky, you'll find someone making them fresh at a local orchard or farm stand.
33. Celebrate soup Sunday. If you haven't heard, we're hosting Soup Sunday over on Instagram. Join us every weekend to make our favorite Camille Styles soup recipes and to get cozy as a community.
34. Have a weekly walking date. One of my girlfriends and I meet up every week to walk around our neighborhood. It's the perfect way to get caught up on each other's lives and to share the goings-on of our weeks. Plus, is walking not the most perfect form of exercise?
35. Buy or DIY a fall wreath for your front door. We love this minimalist fall wreath DIY that completely refreshes your front door. Or, browse online for the perfect topper to your front porch fall decor.
36. Carve a pumpkin and toast the seeds. Make a night out of pumpkin carving and save the seeds to toast in the oven. We love these easy recipes for toasted pumpkin seeds, three ways to satisfy every fall craving.
37. Make a fall-scented simmer pot. It's the easiest way to naturally scent your home. Gather cinnamon sticks, sliced apples, cloves—anything you want to waft through your home. Browse these 11 simmer pot ideas for inspiration.
38. Do a puzzle with your partner, family, or roommates. Gather everyone in the house for an evening of puzzling. Could this autumn puzzle be any more perfect for the occasion? Break out the fall snacks (courtesy of Trader Joe's, of course) and enjoy a cozy Octobernight with a few mugs of something warm.
39. Start planning your holiday cards. While we love being in the moment and soaking up all the things to do in October, this is the perfect time to start planning your holiday cards. Find a date for taking pictures, purchase your stationary, and make a note of everyone's address you'll be sending cards to this year.
40. Make caramel apples. While October is full of sweet treats, I have to say: caramel apples reign supreme. And luckily, it couldn't be easier to make them. Try this three-ingredient "recipe" for caramel apples and spend an afternoon with the kiddos decorating to your heart's content.
This post was originally published on October 2, 2020, and has since been updated.