Summer is officially out (well, the heat still seems to be lingering) and we're all ready for fall. There's so much to enjoy about the upcoming season: savoring good food, enjoying the outdoors, flexing our creative muscles, and making meaningful connections with the people closest to us. With so much to do, we organized our annual fall bucket list to keep you inspired all throughout the season. Autumn's back, baby.
One of the best things about the season is that there is so much beauty just waiting to be soaked up. Regardless of your preferences, everyone can get excited about a full fall bucket list. If you're an outdoorsy person, taking advantage of the crisp weather and changing leaves makes it a gorgeous opportunity to plan outdoor activities. If you're a homebody, then it's time to stock up on candles and perfect your hot apple cider recipe. The markets are bursting with gorgeous seasonal fruits and veggies, the upcoming fall TV lineup is ripe for bingeing, and our coats are ready to be shown off once again.
Featured image from our interview with Carrie Barber by Teal Thomsen.
50 Fall Bucket List Ideas for Your Best Season Yet
While the freedom of summer has made way for our fall schedules, we plan to continue leaving room for a little unexpected fun in our days. (Even in the middle of a workweek!) So, light that pumpkin candle and get inspired to soak up all our fall bucket list has in store for you.
For the Homebody
1. Give your space a fall makeover. Because I'm spending a lot more time indoors during the upcoming months, cozying up my home is one of my favorite—and arguably, necessary—fall activities. When the temps start to drop, I take it as a sign to begin incorporating soft textures and deep hues into every corner. If you're looking for inspiration, our editors shared their favorite cozy fall picks.
2. Splurge (or save) on the best fall candles. When fall comes around, there's no denying: It's time to buy a candle to match the season. Shop all the fall candles your home needs this year.
3. Refresh your coffee table. It's the best spot in the house to display your favorite books, decorative objects, and candles (see above). Because we take our coffee table design so seriously, we asked a few designers for their tips and tricks. Their guide to designing your dream coffee table is the perfect place to start.
4. Invest in a projector for cozy movie nights. It's as aesthetically pleasing as it is a blast. Plus, who doesn't love having the big screen experience from the comfort of your home. (Where you can eat as much popcorn as you want?)
5. Treat yourself to a plush new blanket. It's cozy season, after all! Browse all of our favorite blankets for max comfort.
6. Stock your pantry with Trader Joe's fall faves. Is there a better place to celebrate all that's beautiful about fall foods? We think not. Check out our guide to the best fall treats at Trader Joe's.
7. Host a game night. It's the coziest gathering you'll have all season. Steal Camille's step-by-step tips for a memorable game night.
8. Make pizzas with the gang. Not feeling like going out? While pizza is arguably a perfect food year-round, there's something extra cozy about topping a thin, crispy crust with all the best fall produce. Here's how it's done.
9. Update your dining table. Your coffee table shouldn't have all the fun! Get our ideas for the perfect fall centerpiece that'll draw everyone's eyes to the table. (Followed, of course, by the food.)
10. Decorate with branches. As we shift from the summertime florals, branches are our favorite way to decorate when the temps drop. Get inspired with a pro's tips for artful branch arrangements.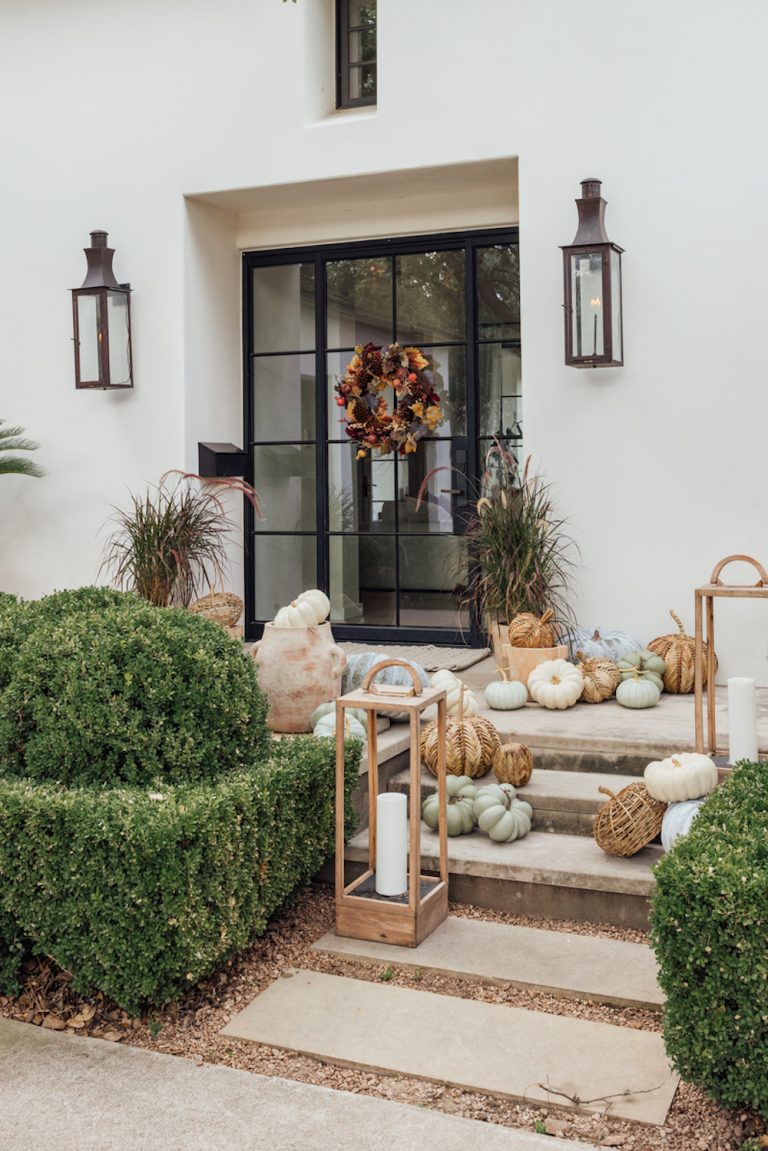 For the Outdoor Enthusiast
11. Go leaf-peeping. Load up the car and check out some of the gorgeous sights as the leaves begin to change.
12. Plan a spontaneous road trip and go camping. Check out nearby campgrounds and our guide to the ultimate road trip.
13. Volunteer at a local farm. What better way to spend a chilly fall day than snuggling a little lamb?
14. Visit a pumpkin patch. Experience autumnal bliss at this forever-fall favorite.
15. Go apple picking. If you can find a farm with a cidery attached to enjoy some seasonal adult beverages, even better!
16. Jump on the pickleball bandwagon. Pick up the game that everyone can't stop obsessing over.
17. Find a new favorite hiking trail. Hiking isn't just for the warmer months! Pack adequate layers so you're prepared in case of an emergency. See this guide for everything you need before you set out (whether it's a short jaunt or a longer backpacking excursion). And be sure to take a few friends along for the adventure!
18. Plant a backyard garden and grow your own food. Fall is actually peak season for lots of veggies, even if you don't have much outdoor space. Here are eight fruit and vegetable varieties you should start with for an easy DIY container garden. Prepare to be amazed at what you can grow at home!
19. Explore a cemetery. Indulge in the spooky season with a walk through a historic cemetery.
20. Attend a local fall festival. Plenty of cities and towns host them throughout the fall. Prepare for caramel apples, cider doughnuts, and all the best local fare.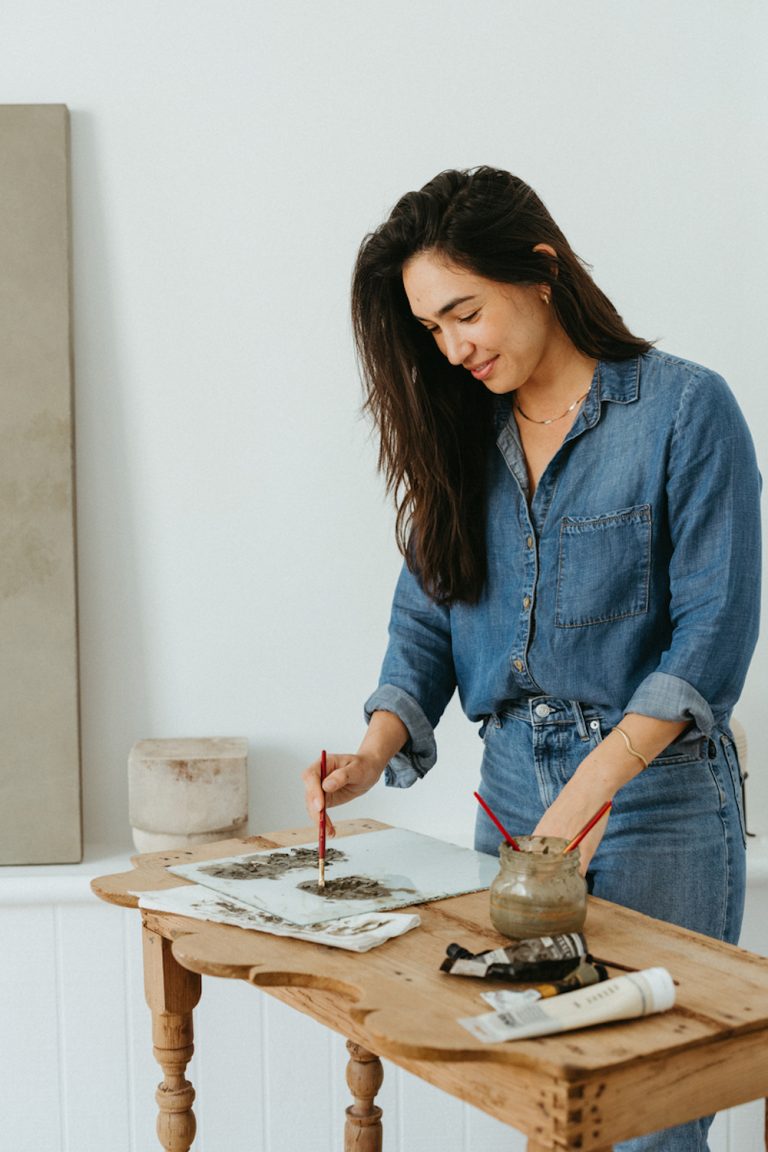 For the Creatively Inclined
21. Plan out the ultimate Halloween costume in advance. Am I the only one who comes up with countless brilliant costumes all throughout the year, only to forget them come October 28th? Don't let the holiday catch you by surprise! Check out our favorite family costumes, easy kids costumes, and last-minute get-ups that require zero effort.
22. Fill your journal with these thought-provoking prompts. While the summer might have seen us out and about more often than looking inwards, fall is the perfect time to reset and get realigned with your inner thoughts.
23. Make a seasonal playlist. Add some moody tunes to stomp through leaves to like Elliott Smith, Billie Eilish, and Weyes Blood.
24. Cook your way through one of fall's newly-released cookbooks. Then surprise your family or roommate with a home-cooked meal.
25. Brew your own kombucha at home. Yep, you can do it—everything you need to know is here. Mocktails anyone?
26. Pick up a new hobby. Ideally, one that's perfect for staying inspired indoors! I've always been a knitter, but this year, I've made it a goal to build upon my love of fiber arts with crocheting and sewing. You can always try your hand at painting or put your old magazines to work and make a vision board.
27. Make a hearty, seasonal meal for one. No special occasion necessary.
28. Learn a new instrument. I'm not sure I've found anything more gratifying than picking up a musical instrument. And because I've been playing the drums for 19 years (flex), I can confirm: This is the best way to spend a rainy day.
29. Mark your calendar for new music dropping this fall. From Olivia Rodrigo to Dolly Parton's star-studded rock album.
30. Bake all your fall faves. Is there anything better than spending an entire weekend day baking away? I think not. Now's the time to make the most of all your favorite sweet, pumpkin recipes and incorporate apples into everything. Check out our go-to list of fall baking ideas.
31. Invest in your social media. No, we're not saying that you have to have dreams of becoming an influencer. But there's so much fun to be had by making creative Reels and seeing social media as a scrapbook of your life. Instead of scrolling mindlessly, see others' digital creations as an opportunity to get inspired and post as you please.
32. Press fall leaves. Want the autumnal magic to last beyond October? Go on a hike, gather some fallen leaves, and press them inside a book. You can display them around the house to add a little coziness in every corner.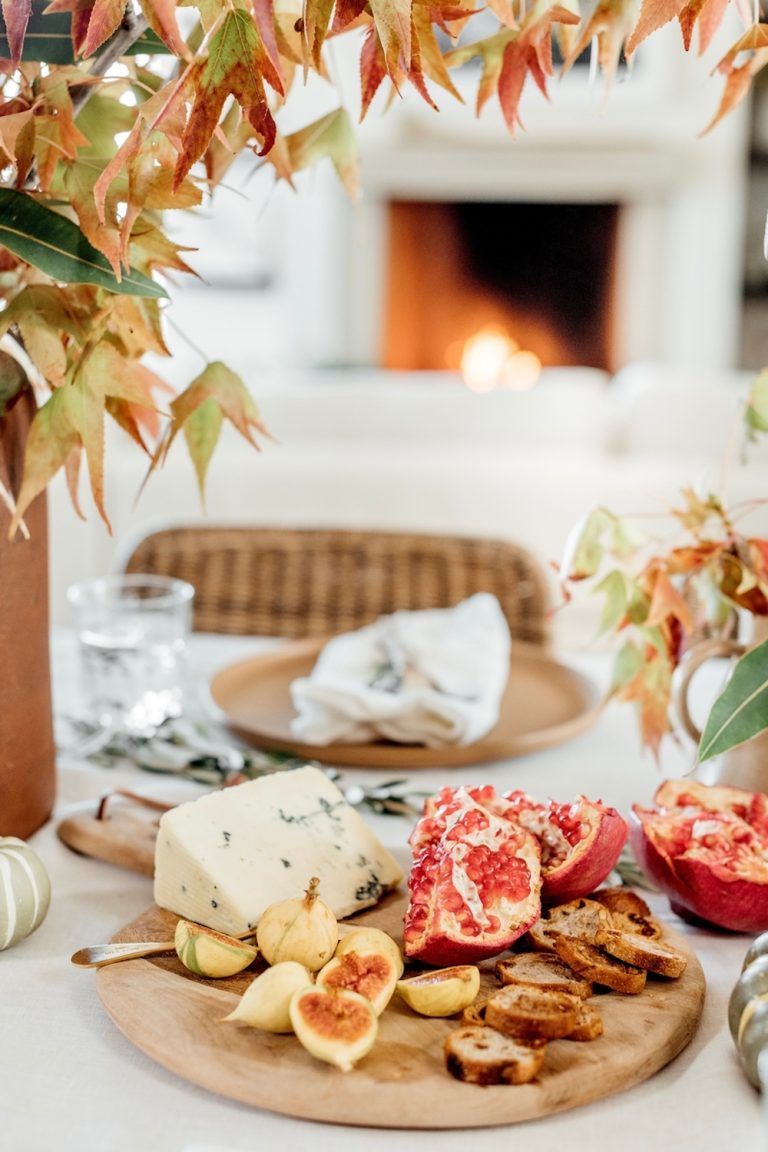 For the Social Butterfly
33. Surprise a friend or loved one with a care package. Happy Box curates adorable gift boxes for various occasions. Or better yet, craft one of your own! Assemble a box or a bag of their favorite things—books, self-care objects, and even a homemade baked good. (Don't forget to throw in the recipe!)
34. Donate time to your community. Help to clean up a community garden, volunteer at a soup kitchen, or check out your local Meals on Wheels program.
35. Have a picnic in the park to savor the changing leaves. Get all the fall picnic-packing inspiration you need.
36. Meet up with your friends for a cinema date. The era of Barbie fever may be ending, but there are plenty of new movies coming out this fall. And what's cozier than a date with friends or a partner at the cinema?
37. Go with your friends to their kids' soccer games. Or football, or whatever fall sport they play! Bring hot cider and maybe treats for the kiddos afterwards. It's a fun way to support your loved ones and get together.
38. Perfect your fall cheeseboard. Contrary to popular belief, the food doesn't always have to be prepared the moment your guests arrive. Pour some wine, set out the ingredients (cheese, dried meats, nuts, and seasonal fruits) and assemble together. Get inspired with our guide to making an Instagram-worthy fall cheeseboard.
39. Establish regular date nights with your partner. Fall is the perfect time to get cozy with those you love. If you're in a long-term partnership (or even just started dating), ask these 50 questions to build intimacy and get to know each other better.
40. Play 'Never Have I Ever.' Hot take: this game will never get old. Gather with your friends around the fire pit and ask each other these 101 'Never Have I Ever' questions. Warning: Things are about to get juicy.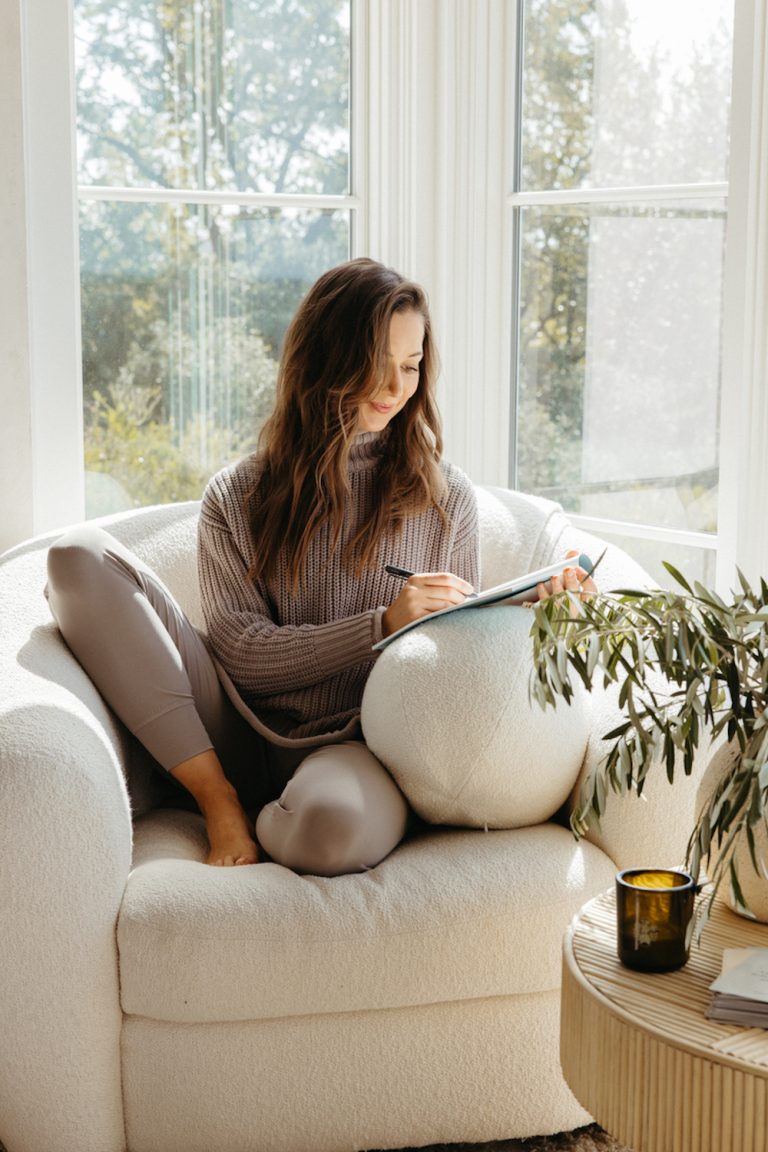 For the Wellness Maven
41. Take a detox bath. We're all about indulging in this supportive, health-promoting practice. Check out our favorite detox bath salts and soaks and treat yourself to an at-home spa day.
42. Tune in to the 2022 Emmy Awards on September 12. Hosted by Kenan Thompson, this year's award ceremony is sure to be a good time. Catch up on who's nominated from Only Murders in the Building to The Marvelous Mrs. Maisel here.
43. Hunker down at your local coffee shop with a fresh new book. I just picked up The Fortunes of Jaded Women when it came out a couple of days ago, and I'm already hooked. And you can bet I'll be devouring Elizabeth Strout's latest, Lucy by the Sea when it releases on September 20th.
44. Curate your newsletter subscriptions. Thankfully, we did the hard work for you. Get the scoop on all of our favorite email newsletters that keep us inspired, learning, and laughing on the reg.
45. Re-watch your favorite Gilmore Girls episodes. Or, better yet, marathon the whole thing through. Now: are you team Dean, Jess, or Logan?
46. Orient your nighttime routine to the fall. The days are getting shorter, and the nights are getting darker. Living in tune with the seasons is one of the best ways we can support our physical and mental well-being. Turn the lights down starting at 8 p.m., play calming music, turn off the tech, and curl up with a cup of tea, your favorite fall read, or perhaps your journal.
47. Practice lymphatic massage. Maybe your face is feeling swollen, or you're bloated from months of carefree, summertime living. Whatever the case, lymphatic drainage massage can help reduce stress and anxiety, boost your immune system, and support glowing skin. Start with gua sha, dry brushing, or book a lymphatic massage with a provider in your area.
48. Make a big batch of bone broth for the week. Bone broth is one of the most powerful, natural tools we have to promote healthy digestion. What's more, it's a great source of collagen and supports healthy sleep. Learn everything you need to know about how to make your own bone broth.
49. Commit to a Sunday reset. I have a strict rule that I never make social plans on Sundays. The end of the weekend is my time to rest with a good book or show, clean the house, meal prep, and get aligned for the week ahead. Sunday Scaries, who?
50. Create your dream life. Manifestation is a powerful way to set your goals in motion. Paired with hard work, manifesting can provide you with a road map and a direction to help you set meaningful intentions. Get an expert's guide to all things manifestation.
This post was originally published on September 14, 2020, and has since been updated.